Melody Nieves
أهلاً بك في سلسلة الفوتوشوب في 60 ثانية, حيث يمكنك تعلم مهارات وتقنيات وخصائص الفوتوشوب في دقيقة واحدة فقط!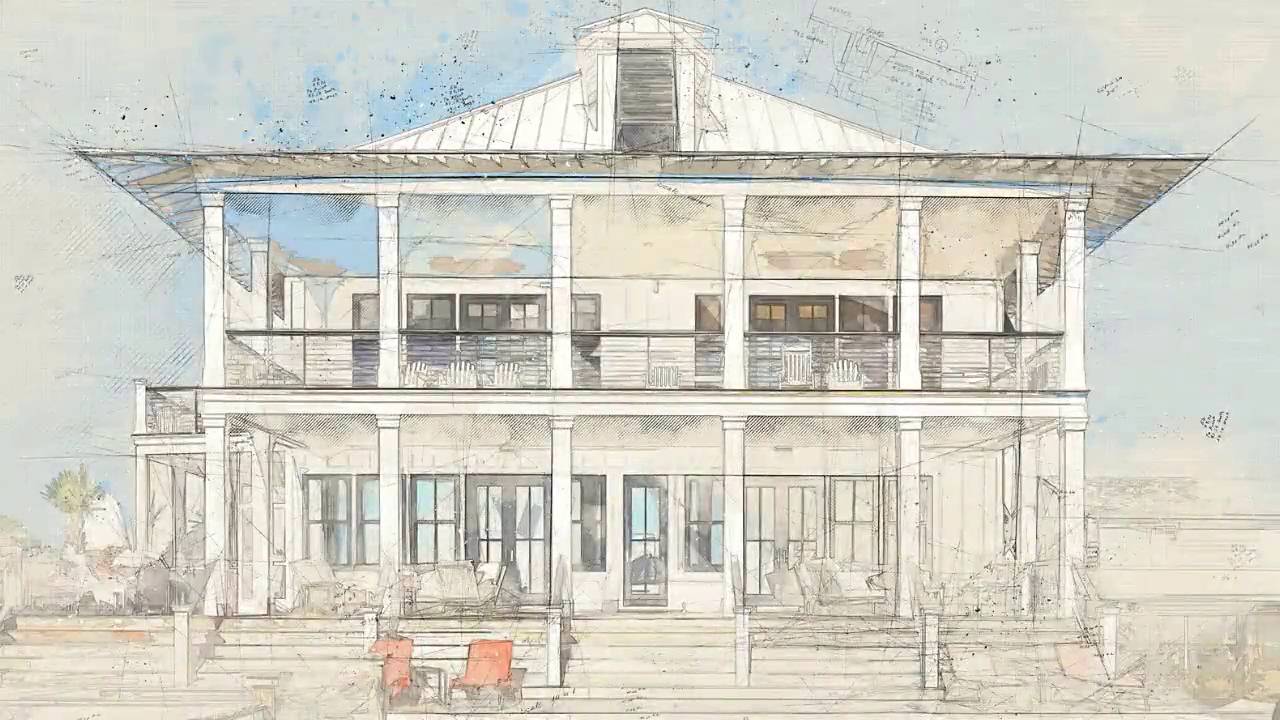 الفوتوشوب في 60 ثانية: الرسم المعماري

إنَ الرسومات المميزة للأبنية والتصاميم الداخلية تخرج على أيادي مهندسين عمارة محترفين واصحاب مهارة عالية. ولكن بإمكانك ان تحصل على الأحترافية ذاتها بأكشن فوتوشوب. تصفح مجوعة المختارات الضخمة من أكشنات الفوتوشوب على موقع GraphicRiver لتحول صورك بسهولة.
شاهد كيف يُمكن إنشاء رسومات فنية رائعة في الفديو أدناه, وحمل أكشن Architectum Sketch Tools  الموجود في الفديو.

كيف تنشئ رسوماً معمارية في الفوتوشوب

إفتح الصورة في الفوتوشوب. هنا سنستخدم صورة التصميم الداخلي هذه من موقع Pixabay.
ثم إذهب الى قائمة Window > Actions وحدد خيار Load Actions لتختار الأكشن الذي ترغب به.

إقرأ التعليمات بعناية قبل تطبيق التأثير. انشئ طبقة جديدة (New Layer) وإستخدم أداة الفرشاة (Brush Tool (B وفَرّش على المناطق التي تود تحويلها الى رسم. ثم إضغط Play للتطبيق.

قد تستغرق العملية عدة دقائق, يعتمد ذلك على مدى تعقيد الأكشن. عند الأنتهاء, يمكنك إبقاء النتيجة النهائية كما هي أو استمر بالتعديل على التأثير من خلال استخدام أكشنات اضافية.
هذه هي النتيجة النهائية:
تفقد الفيديو أعلاه لمشاهدة الدرس في العمل!

بعض التفاصيل الاخرى
تعلم المزيد من خبرائنا في الفوتوشوب. شاهد الدروس التالية أدناه:
60 ثانية ؟!
إنه جزء من سلسلة فديوات تعليمية سريعة على Envato Tuts+ حيث نقدم مجموعة من الموضوعات, كلٍ منها في 60 ثانية. أخبرنا في التعليقات عن رأيك بهذه الفيديوهات وما الموضوعات الاخرى التي ترغب ان يتم شرحها في 60 ثانية!
Want a weekly email summary?
Subscribe below and we'll send you a weekly email summary of all new Photo tutorials. Never miss out on learning about the next big thing.
Sign up
Digital Artist - CT, USA
I'm an Afro-Latina digital artist originally from Long Island, NY. I love to paint, design, and photo manipulate in Adobe Photoshop while helping others learn too. Follow me on
Instagram
or tweet me
@MelloNieves
and tell me what you'd like to see next!
Looking for something to help kick start your next project?
Envato Market
has a range of items for sale to help get you started.