Melody Nieves
أھلاً بك في سلسلة الفوتوشوب في 60 ثانیة, حیث یمكنك تعلم مھارات وتقنیات وخصائص الفوتوشوب في دقیقة واحدة فقط!
تأثير الحواف السوداء (Vignette)

الحواف السوداء هو تأثير في التصميم والتصوير حيث تتلاشى الحواف من الزوايا الى اللون سوداء. حيث تضيف تأثيرا ذكياً على الصورة حين تجذب عين المشاهد الى مركز الصورة. وبسبب بساطته, فهناك العديد من الطرق للحصول على هذا التأثير بوقت قصير. من الـGradients والـAdjustment Layers والكثير, أضف هذا التأثير الى مجموعة التقنيات التي تستخدمها في تعديل الصور.

تفقد هذا الفيديو السريع لتعلم ثلاث طرق مختلفة لصناعة تأثير الحواف السوداء (vignette).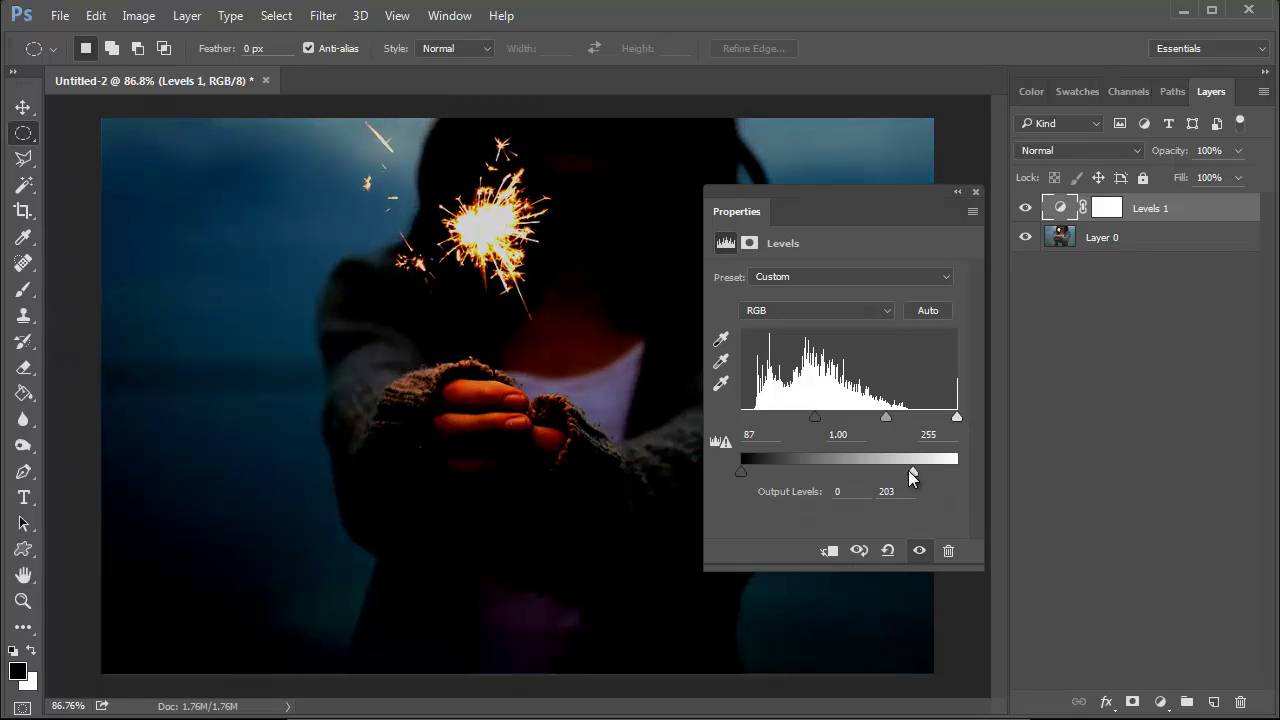 تفاصيل أكثر
تعلم المزيد عن برنامج أدوبي فوتوشوب على موقع Envato Tuts+:
ولا تتردد في تجربة هذا التأثير على الصور الموجودة في الفيديو, أستخدم الـSparkler Stock المجاني بواسطة Pixabay.

60 ثانیة ؟!
إنه جزء من سلسلة فدیوات تعلیمیة سریعة على +Envato Tuts حیث نقدم مجموعة من الموضوعات, كلٍ منھا في 60 ثانیة. أخبرنا في التعلیقات عن رأیك بھذه الفیدیوھات وما الموضوعات الاخرى التي ترغب أن یتم شرحھا في 60 ثانیة!
Want a weekly email summary?
Subscribe below and we'll send you a weekly email summary of all new Photo & Video tutorials. Never miss out on learning about the next big thing.
Sign up
Digital Artist - CT, USA
I'm an Afro-Latina digital artist originally from Long Island, NY. I love to paint, design, and photo manipulate in Adobe Photoshop while helping others learn too. Follow me on
Instagram
or tweet me
@MelloNieves
and tell me what you'd like to see next!
Looking for something to help kick start your next project?
Envato Market
has a range of items for sale to help get you started.