Andrew Childress
أهم المشاريع من خمسة نجوم صاعدة على فيديو هيف هذا الشهر

إنفاتو السوق لديها أكثر من 500،000 ملفات الفيديو، والفنانين الجدد الانضمام في كل وقت: هناك شيء هناك تقريبا أي نوع من مشروع الفيديو. من ناحية أخرى، سواء أكنت تختار نموذجا جديدا لتجربة أو إنشاء فيديو مخزون خاص بك لبيعه، فإن كل هذا الخيار يجعل من الصعب معرفة من أين تبدأ. ماذا سيحب الناس؟ ما هو على الاتجاه، طازجة، وأنيقة؟ ما الذي سيعمل؟ ما الذي سيبيع؟

كل شهر في هذه السلسلة نحن تسليط الضوء على خمسة واعدة الفنانين الفيديو الجديد، وتتميز المشاريع الملهمة والبنود التي قدمت للبيع على إنفاتو السوق.

1. TecerPro

مشروع مميز: فريد لأدوبي بعد الأثر
مشروع فريد من نوعه تيسربرو هو التوضيح الكبير من استخدام الصور والنص فقط لخلق الرسوم المتحركة العين ظهرت. الجمع بين هذا مع بعض الموسيقى الإيقاعية للحصول على عرض الشرائح صورة بسيطة. أطلق هذا المشروع في أواخر ديسمبر 2017، وسرعان ما أصبح أسبوعيا أعلى بائع.

2. wallstreetcat
مشروع مميز: عناوين الزفاف لأدوبي بعد الآثار
هذه الرسوم المتحركة العنوان هي النمط المثالي، وتناسب مع يزدهر لفيديو الزفاف. سواء كنت منتج سينما فيديو الزفاف أو مصور توفير عرض الشرائح، وهذا هو مشروع كبير لعملاء الزفاف.
3. unishkov
مشروع مميز: خلل شعار أدوب أفتر إفكتس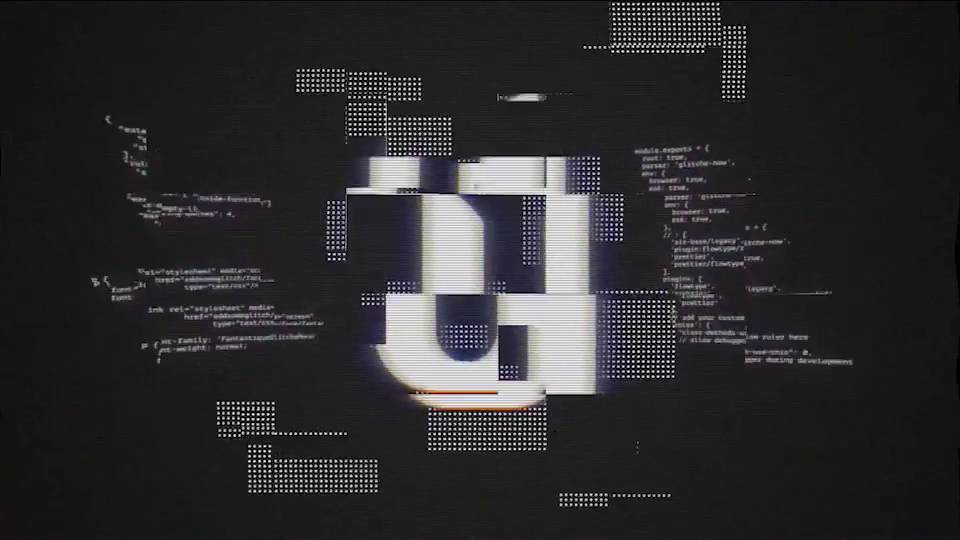 شعار خلل ونيشكوف: عندما تريد إضافة الرسوم المتحركة سريعة ولكن لافتة للنظر لشعارك، حاول الخروج من هذا المشروع. يشعر التناظرية خفية كبيرة في حين لا تزال تبحث أنيقة وحديثة.

4. Merlinus74
مشروع مميز: إعصار فيديو كليب
شيء مشؤوم هو في الأفق مع هذا مقطع الفيديو الإعصار من Merlinus74 من روسيا البيضاء. هذا هو الرسوم المتحركة الأسهم المنتجة مسبقا التي سوف تعمل مع أي برامج تحرير الفيديو، ويمكن استخدامها لضبط المشهد.
مشروع مميز: أسود أبيض خلل شعار أدوب أفتر إفكتس
وهنا آخر خلل مقدمة الفيديو مع نهج مختلف. هذا المشروع الأبيض والأسود سوف خلل شعارك في عرض والاستيلاء على انتباه المشاهد.
الشهر الماضي المميز 5
هذا شعار البحث تكشف من رفغانيماشيون سيكون كبيرا لفتح الفيديو من شركة تصميم مواقع الإنترنت أو وكالة البحث. تكشف عن الشعار الخاص بك والنص الخاص بك في هذا المشروع السهل.
2. MotionTores, Featured Project: Search Logo (After Effects)
وعلى غرار الملف أعلاه، تعد هذه طريقة بسيطة ونظيفة لتحريك عبارة البحث. مبادلة في النص الخاص بك لعنصر النائب لتحريك العبارة الخاصة بك كتب في محرك البحث.
3. DomiMotion, Featured Project: Slideshow (After Effects)
لذلك تحتاج إلى جعل الفيديو، ولكن كل ما لديك هو الصور. ليس هناك أى مشكلة! يساعد نموذج عرض الشرائح دوميموتيون في سد الفجوة. يمكنك استخدام الصور وخلق الرسوم المتحركة الزائفة مقنعة مع هذا المشروع.
4. Reflaxess, Featured Project: App presentation (After Effects)
إذا كان لديك تطبيق لأجهزة أندرويد أو يوس، فأنت بحاجة بالتأكيد إلى فيديو لعرض كيفية عمل تطبيقك. مع ريفلاكسيس 'الملف، يمكنك إسقاط في التطبيق الخاص بك التجريبي لهذا المشروع السهل لاظهار التطبيق.
5. MassDsgn, Featured Project: Gold & Black Logo (After Effects)
شعار ماسدسن للإعجاب الرسوم المتحركة يظهر حقا عمق الملفات الموجودة على إنفاتو السوق. يمكنك إسقاط الشعار الخاص بك في هذا المشروع، وأنها تبحث الذهب الخالص مع عدد قليل من النقرات.
المزيد من مشاريع الفيديو
هؤلاء المؤلفين الجدد لديهم مجموعة رائعة من المشاريع، ولكنها مجرد غيض من فيض في سوق إنفاتو. تحقق من المشروع جولة المنبثقة أدناه لأكثر من ذلك.
Want a weekly email summary?
Subscribe below and we'll send you a weekly email summary of all new Photo & Video tutorials. Never miss out on learning about the next big thing.
Sign up
I believe that life is too short to do just one thing. In college, I studied Accounting and Finance but continue to scratch my creative itch with my work for Envato Tuts+ and other clients. By day, I enjoy my career in corporate finance, using data and analysis to make decisions. I cover a variety of topics for Tuts+, including photo editing software like Adobe Lightroom, PowerPoint, Keynote, and more. What I enjoy most is teaching people to use software to solve everyday problems, excel in their career, and complete work efficiently. Feel free to reach out to me on my website.
Looking for something to help kick start your next project?
Envato Market
has a range of items for sale to help get you started.