Marie Gardiner
Everyone loves free templates, but finding them yourself can be a pain. Let us take the hassle out of it with our roundup of some of the best free motion graphics Premiere Pro templates from around the web. 
What are Motion Graphics?
Before we get into our free Premiere templates list, you might not know exactly what motion graphics are. Motion graphics can include graphics, text, and preset animation - things like that. In the not-so-distant past, you'd have to do your motion graphics in After Effects and then render it out for use in Premiere Pro. Now, thanks to the Essential Graphics panel, you can do motion graphics editing right in Premiere Pro, and templates are a quick and easy way to do that. 
20 Best Free Motion Graphics Adobe Premiere Pro Templates for 2023
Featured Motion Graphics Template for Premiere Pro 
A neat set of lower thirds with a glitch effect.
Key Features
There are 12 lower thirds to choose from in these free motion graphics templates for Premiere Pro, each with a cool glitch effect. There's a video tutorial to help you get started with these easy-to-use templates.
Application: Premiere Pro
Plugins: None required
Glitch Lower Thirds
- a motion graphics template for Premiere Pro, is available to download for free.
More Free Templates for Premiere Pro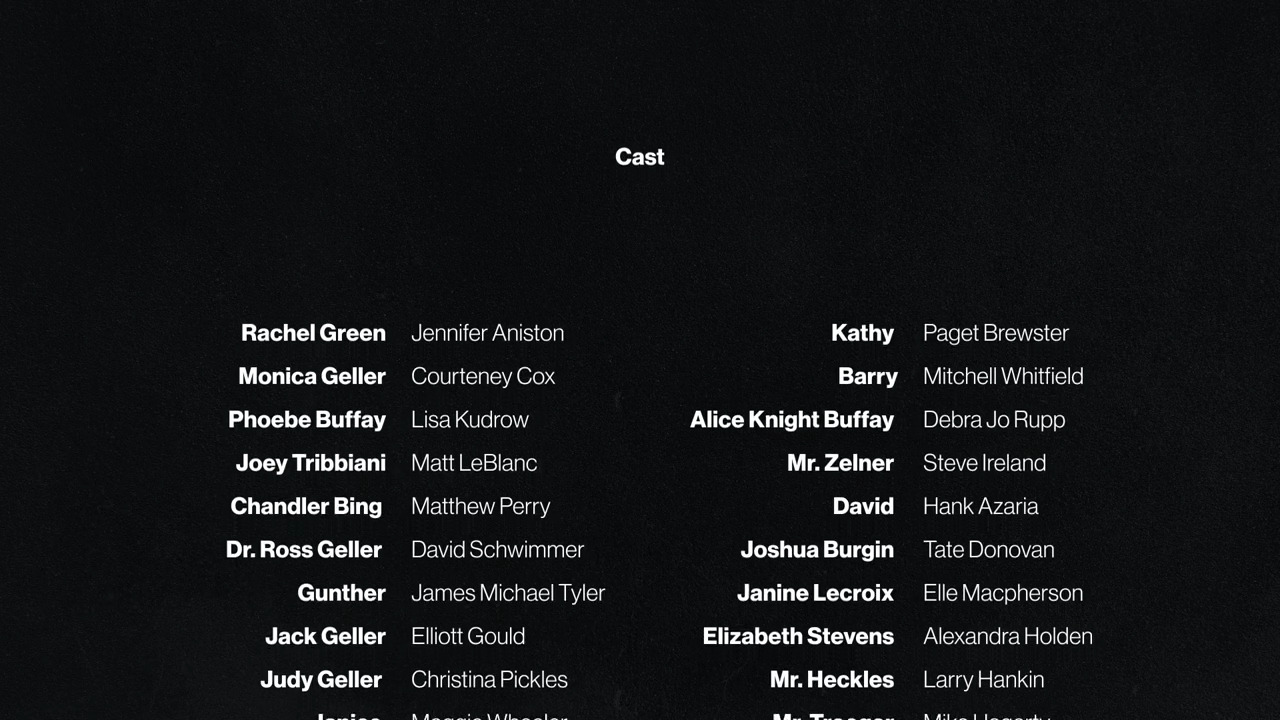 If you need to add a credit roll to your production, then try this free motion graphics template for Premiere Pro from MixKit. It's a simple, clean roll with a creative header animation.
This customisable title template can be used with video or images, at Ultra HD resolution (3840x2160). It's 10 seconds long and well-organised.
A simple but neat 'sale' template for Premiere Pro, with animated shapes and brush strokes. Just drag and drop onto the timeline.
A Premiere Pro template with motion graphic elements based around VHS style glitches and text. You'll need Premiere Pro CC 2019 or above to use this.
Motion Tracking in Premiere Pro | FAST!
Want to know how to motion track your footage in Premiere Pro? Join Tom for this Tuts+ Quick Tip as he shows you how to quickly and easily create motion trackers to add a little wow factor to your edits. 
There are 25 animated titles in this motion graphic pack for Premiere Pro. Create full screen and lower third titles with this easy to customise pack - all in the Essential Graphics panel.
In this MOGRT for Premiere Pro all you need to do is replace the text with your own and swap out the logo in the placeholder for yours - simple!
For Premiere Pro 2018.1+ this free Premiere Pro motion graphics template is styled in bright neon. It's Full HD (1920 x 1080) and lasts 12 seconds.
A free glitch pack for Premiere Pro, featuring motion graphics like logos and transitions, and then bonus elements plus Sound FX.
Keep it simple with Accent for Premiere Pro. Simple motion graphic elements can be used quickly and easily with your text.
Remove Green Screen in Premiere Pro
Green screen effects can be amazing, but removing it in editing... well, the results vary! Learn how to remove green screen in Premiere Pro using built-in tools. It's easier than you think!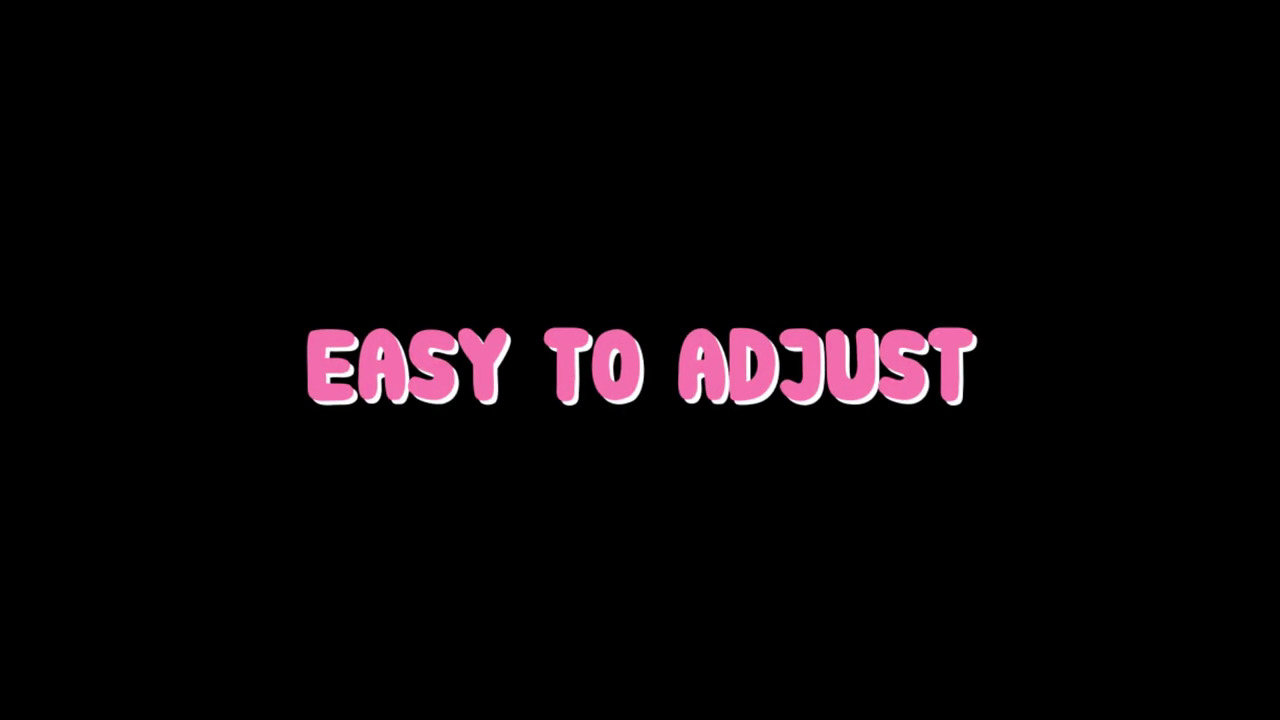 This animated drop title for Premiere Pro (2020+) is colourful and creative, featuring droplets that race around the frame before revealing your text. 
Infographics animation templates are very popular, so here's a great free motion graphics one for Premiere Pro. It features a nicely animated raindrop graph to display your data. 
A set of 10 free textured title animations in MOGRT format, for Premiere Pro. Textured animation really stands out so why not give it a try with your next video project.
45 hand-drawn, animated shapes and symbols. A great way to add some quick motion graphics to your video in Premiere Pro.
Bright and cheerful, these motion graphic titles for Premiere Pro are full HD and would suit a variety of projects.
How to Add Text in Premiere Pro | Premiere Pro Tutorial
Learn how to easily add text in Premiere Pro in this Premiere Pro tutorial. Tom Graham teaches you how to create text titles, add animations to text, import and customise MOGRT files in the essential graphics tab, and create subtitles and captions from automatically generated transcripts. 
A fast and fun title template for Premiere Pro, with split animation and middle text. Free from MixKit.
A specially created YouTube Endscreen template for use in Premiere Pro, in the Essential Graphics panel. Just add your own photos or video, with a duration of up to 20 seconds.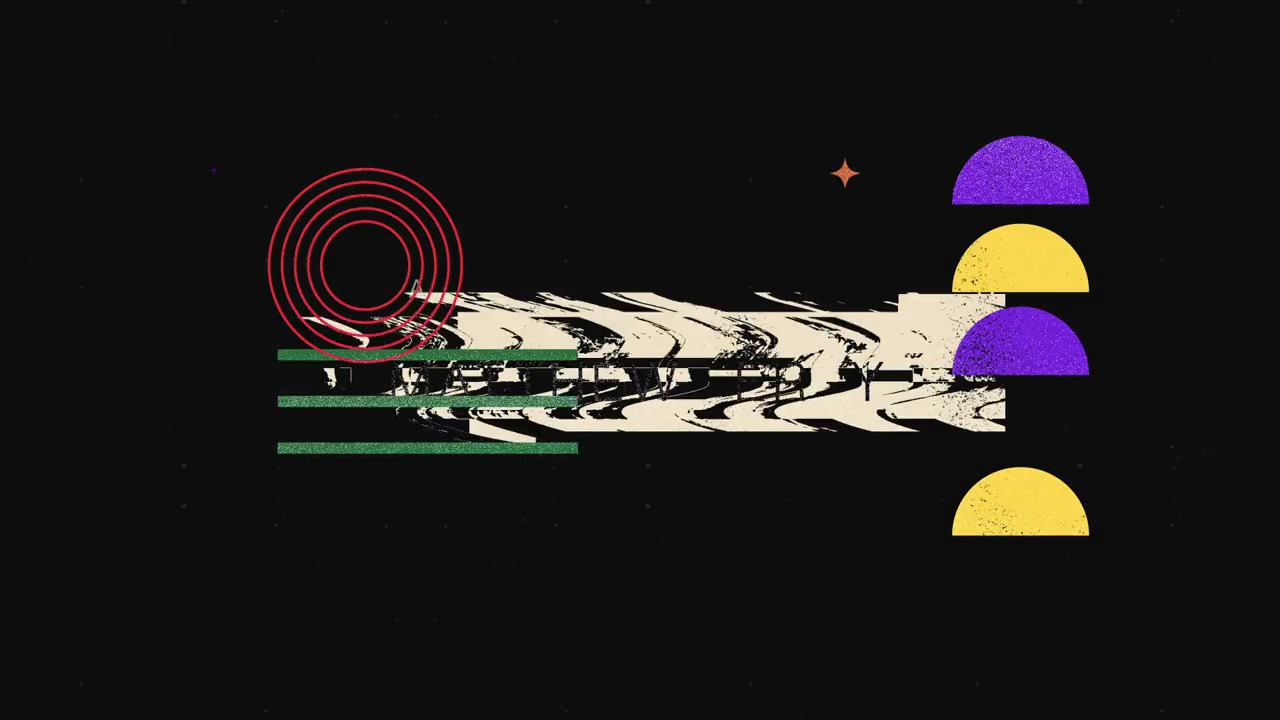 Retro shape animations and animated text are the features of this MOGRT for Premiere Pro, and the great news is, it's absolutely free, from MixKit.
Try some brightly coloured icons to add drama to your video. They include exclamation marks, lips, question marks, hearts, and more.
Sometimes simple can be best when it comes to motion graphics and animation. Try this set of 4 Premiere templates with square designs.
"You want to focus on great design, not worry about adding credits or managing download limits. With unlimited downloads, you're free to push your creative boundaries and try new things." - Envato
5
Templates for Premiere Pro With Motion Graphics from Envato Elements
We love free templates, but sometimes it's good to have a bigger choice when it comes to your video resources, including ones made by professionals. Try some of our premium templates from
Envato Elements
, where everything is included in a monthly subscription.
Featured Motion Graphics Template for Premiere Pro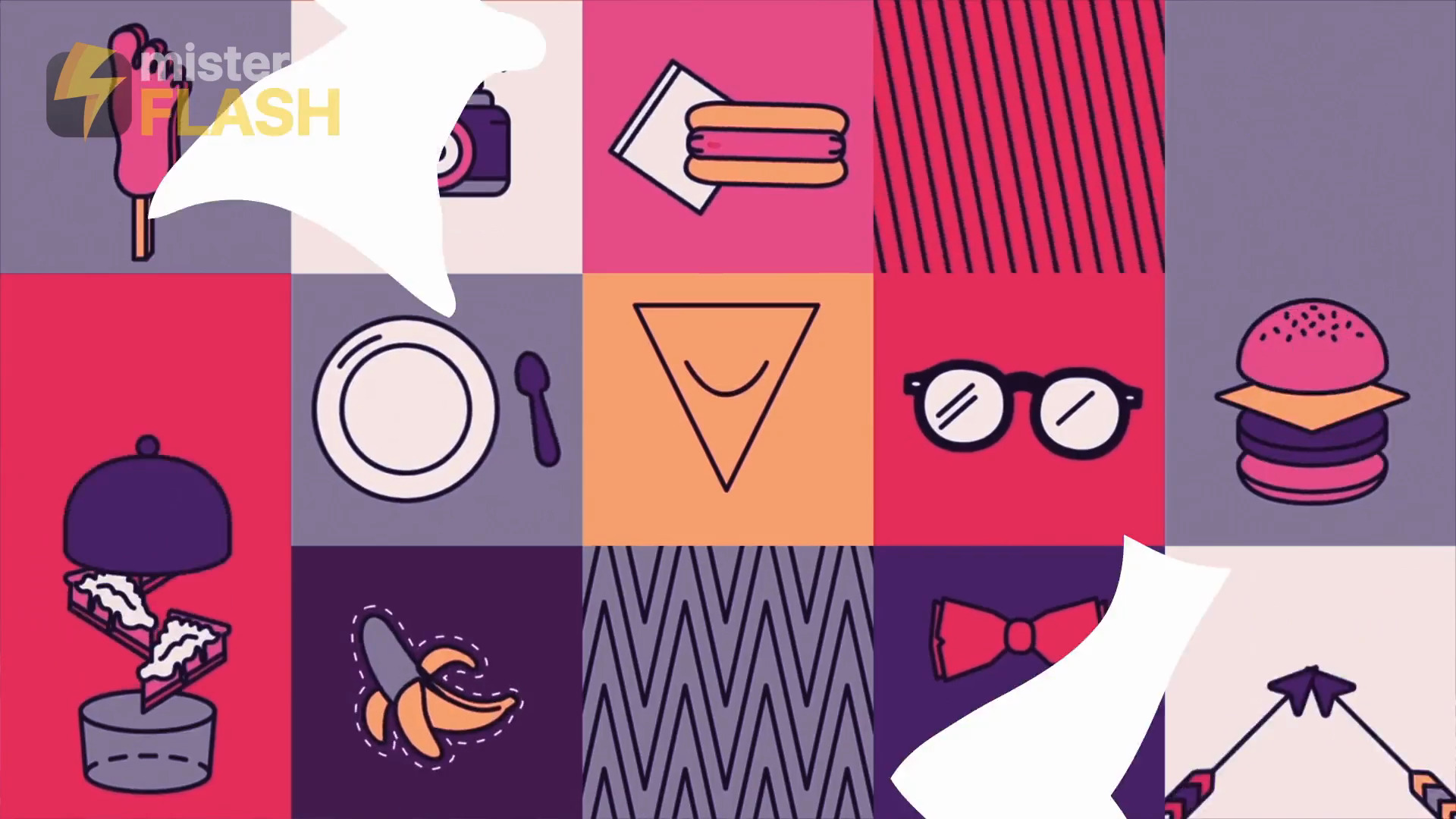 A pack of seven liquid transitions for Premiere Pro. They're all hand-drawn, easy to use, and maybe best of all: the sound FX are included too!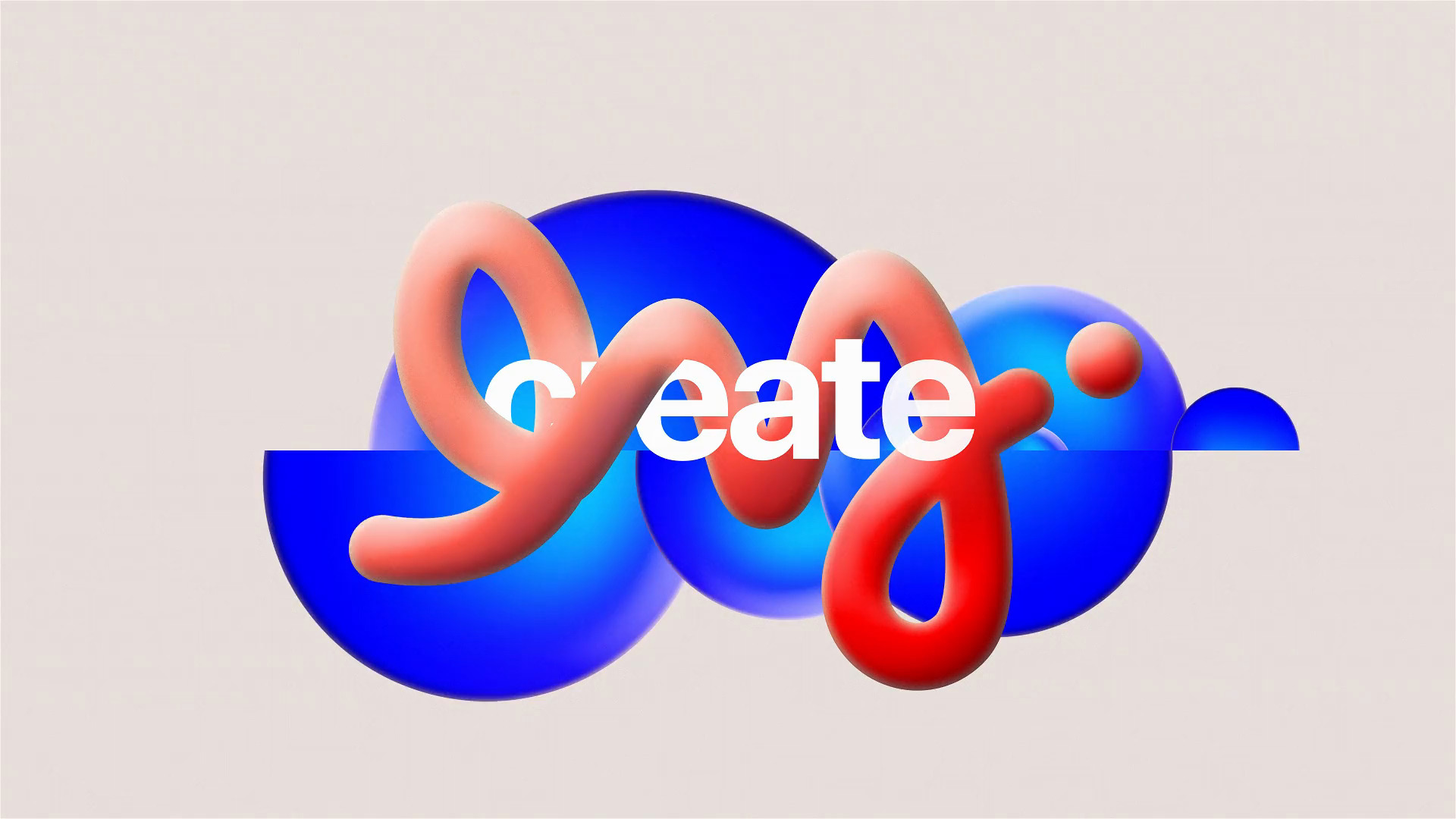 A fun motion graphic template logo reveal for Premiere Pro. You'll need to be using version 2021 or above for this, but there's a help file included.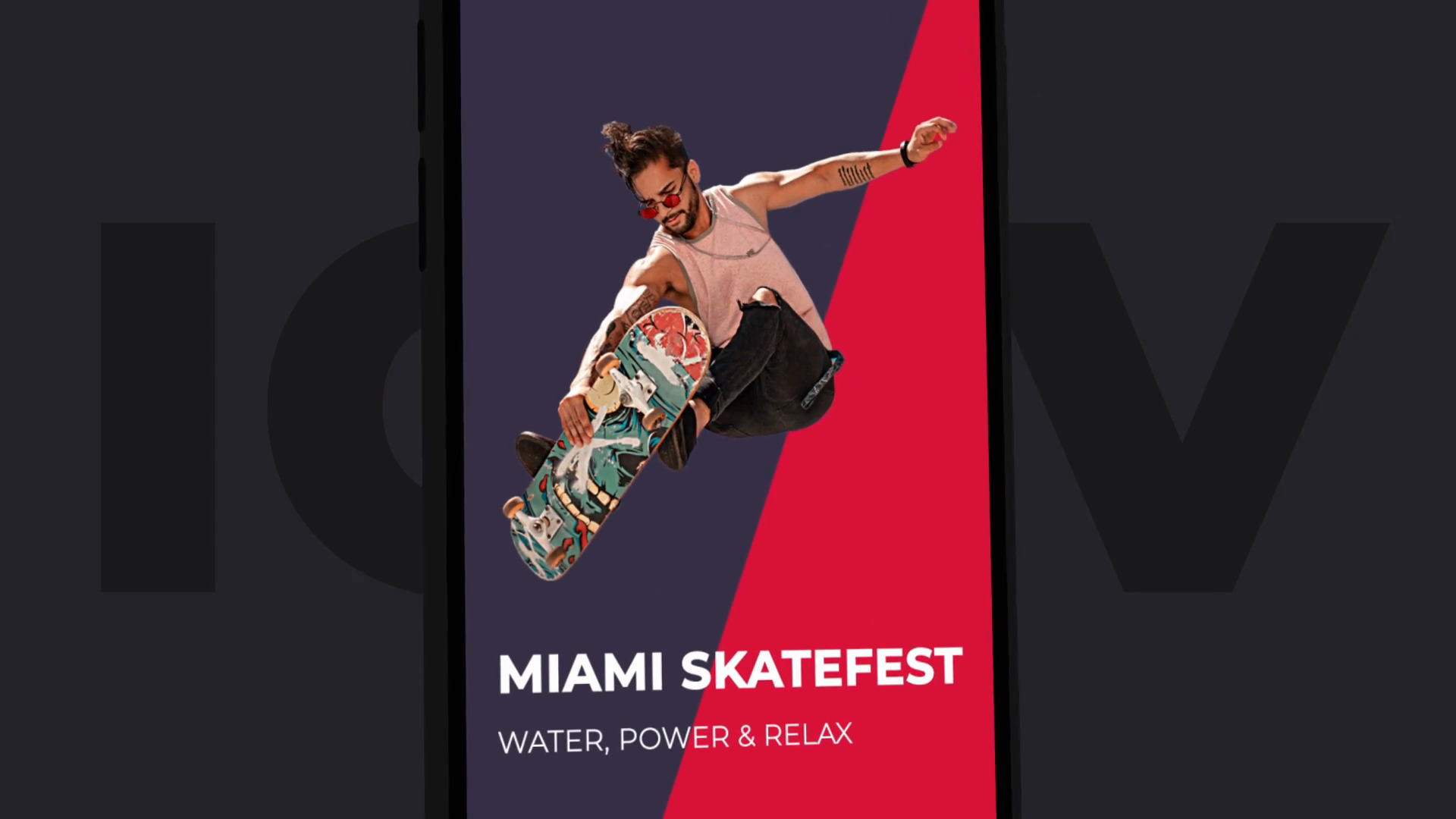 A large pack of motion graphic elements including lower thirds, nexts, openers, social networks and much, much more. You can customise the colours to suit your video, and adjust the in/out duration easily. This Premiere Pro pack comes in 4K (2860x3840) resolution (vertical) and you'll need Premiere Pro 2019 or above for this download.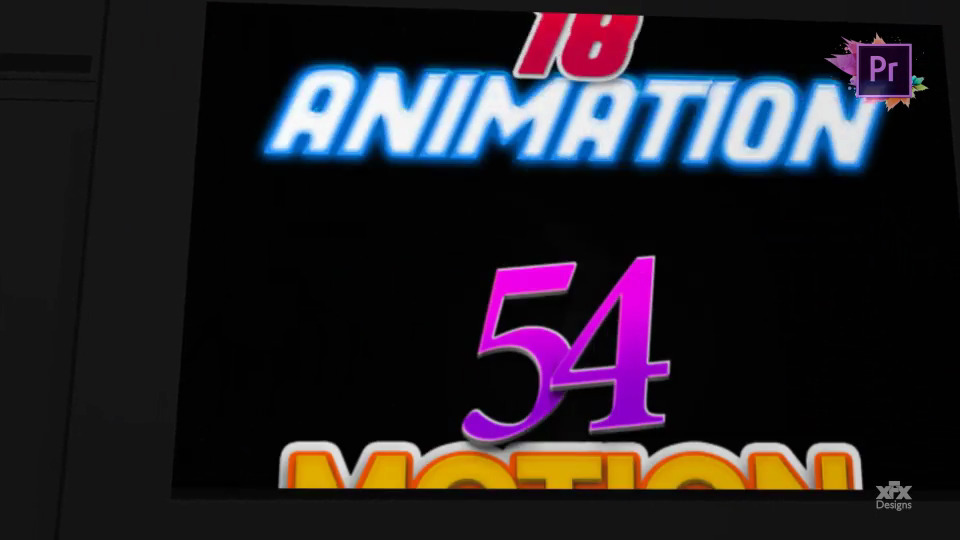 54 motion styles are available in this Premiere Pro toolkit, so you'll have everything you need to add motion graphics to your video. The elements are alpha channel, so it's easy to use them over your footage, just drag and drop in, combine styles, adjust colours, and scale infinitely with vector resolution. 
Find Great Premiere Pro Motion Graphics Templates at Envato Elements
Envato Elements has so many motion graphics templates to choose from for Premiere pro. For a monthly subscription, you can download as many as you like, plus other great video resources like fonts, sound effects, audio tracks, and much more. Everything you need for your next film project, in one place!
Be confident when it comes to Premiere Pro templates with Envato Elements. Each template is professionally made, often with extra resources like live support, video tutorials and other essentials. With all of this, you can be sure that you're getting the very best Premiere Pro templates and your videos will look fantastic, time after time.
If you're looking for free Premiere Pro templates then it's worth checking Envato's free offerings first. Each month there are 12 free resources for you to download, and these include presentations, video templates, fonts, and more. 
More Top Video Templates for Premiere Pro 
Still looking for more Premiere Pro templates? Okay! Try these roundups on for size.
Learn More About Premiere Pro, Plus Motion Graphics
If free templates weren't enough, then how about some free Premiere Pro tutorials from Tuts+? You can polish your existing skills, plus learn some new ones!
Freebies, You Say?
You can't really beat free, but sometimes you do want the reassurance of getting something that has ongoing updates and support, plus more choice, and that often only comes with premium templates. We hope you've found something you love in our motion graphics templates for Premiere Pro, whether that's one of the great free templates on offer, or as part of an Envato Elements subscription. 
About This Page
This page was written by Marie Gardiner. Marie is a writer, author, and photographer. It was edited by Gonzalo Angulo. Gonzalo is an editor, writer and illustrator.
Want a weekly email summary?
Subscribe below and we'll send you a weekly email summary of all new Photo & Video tutorials. Never miss out on learning about the next big thing.
Sign up
Photographer and writer based in north east England.
Marie Gardiner is a writer and photographer from the North East of England. After gaining her degree in Film and Media, Marie worked in the media industry, before leaving to set up the business she runs with her partner: Lonely Tower Film & Media. As well as writing about visual practices like photography and video, Marie is also the author of Sunderland Industrial Giant (The History Press, 2017), Secret Sunderland (Amberley Publishing 2019), and Celebrating Sunderland (Amberley Publishing 2023). Her photographic work focuses on landscapes and industrial ruins, particularly those of the North Pennines as she continues to work on her long-form documentary project Changing Landscapes.
Looking for something to help kick start your next project?
Envato Market
has a range of items for sale to help get you started.