Marie Gardiner
If you're looking to use an Adobe suite to edit your films, then you've probably taken a look at Premiere Pro and After Effects and wondered which you should use. The answer is probably 'both', but in this article we'll take a look at their best uses and where they work well together.

About Adobe Premiere Pro and After Effects
Think of Premiere Pro as your main video editing programme: when you want to put together film clips, add transitions and put in audio, Premiere Pro will do very well. After Effects is for motion graphics; when you want to some fancier visual effects or composites, then AE is the perfect tool.
What if you want to a little of both of these? Most regular users do, because chances are, we're doing most things ourselves rather than having a big team working on lots of individual elements. Adobe are pretty savvy when it comes to this, and so there's plenty in place to help you use both After Effects and Premiere Pro seamlessly.
A Very Quick Guide to the Major Benefits of Each Platform
Premiere Pro is non-linear, so you can drop various bits of media into the same track, which is useful for quick editing because you can see everything in your timeline at a glance.
Audio editing is really easy in Premiere—you can do a lot of the things you would in Audition, like repair, mix, add effects etc, whereas in After Effects you only have very basic volume options.
After Effects will let you enter commands in the form of Expressions or Scripts, so you have much more control over what your effects do and how they do it.
Both AE and PP make use of masks, but as you'd expect, After Effects lets you take more control of that and be more exact.
If you're working with more than one camera's footage, Premiere Pro has features for multi-camera source sequences, so you can put them in logical order, stacked, and pick out the best bits from each.
If you want to create 3D works After Effects is your tool. While Premiere does have basic 3D capability, it won't let you create them like AE will. The same applies to 2D tracking.
This list is by no means exhaustive, but you hopefully should get the idea of the place that each piece of software claims.
The Graphics Workspace and Essential Graphics Panel in Premiere Pro
Essential Graphics Panel is a nifty tool lets you link your After Effects project directly to Premiere Pro and then edit it without having to go back into After Effects, so you're not flipping between software and constantly rendering out graphic elements for use in the main film or project. Some users had been less than enamoured by the panel in previous versions, but the 2019 update seems to have everyone giving it a second chance.
You can see the Essential Graphics Panel in Premiere Pro by hitting Window > Essential Graphics, which will show you a number of standard templates that come with the software, a variety of useful graphics like lower thirds, title sets and so on.
You might need both After Effects and Premiere Pro installed on your machine to be able to use the panel with certain templates, but more and more template creators are moving towards .mogrt files (motion graphic files) which can be used in Premiere Pro only.
How Templates Work 
There are essentially (every pun intended) two ways to go about this. You can use Premiere-based templates, or After Effects templates. Whenn I say templates, I include any elements you've made yourself that you might want to replicate—lower third sets for example.
Premiere Pro Essential Graphic Templates
As you'd expect from the title, these are templates or elements that are made in Premiere Pro. They allow you to edit text and its appearance and so on, but you don't have the full control you'd have in After Effects, so no effects or use of plugins etc.
After Effects Essential Graphic Templates
With templates created in After Effects, you have a lot more control, but of course this requires more knowledge of AE and because they're not usually text-based (if they were, you'd probably just use Premiere Pro ones) then they can take a while to load up in Premiere Pro, because they're a little more effects-heavy.
In Summary
It can all seem a little complicated, but the best summary I think, is: if you have a good grasp of After Effects, use AE based templates in the Essential Graphics Panel. If you have limited AE knowledge but would like to do fancier motion graphics, use Premiere Pro templates.
Using the Essential Graphics Panel
Adobe have a great tutorial that goes in depth on how to create titles and motion graphics in Premiere Pro but here's how to load up a template in the panel.
1. Open the Panel
Open the Essential Graphics window by hitting Window > Essential Graphics.
2. Open/Install your Template
Open your template by clicking Install Motion Graphics Template (the folder icon next Browse).
3. Put the Template into the Timeline
One of the bonuses of working this way is that you can use the template across multiple timelines without affecting the content of the other, so you can continue to use the same template to make different graphic elements as part of the same video sequence.
Where Can I Find Templates?
There are a range of Premiere Pro and After Effects templates available over at Envato Elements, where you can download as many as you like once you're subscribed.
Here are three great examples of motion graphic templates that you'll be able to use in Premiere Pro via the Essential Graphics panel:
A simple selection of nicely made graphic titles that include a link to the fonts used.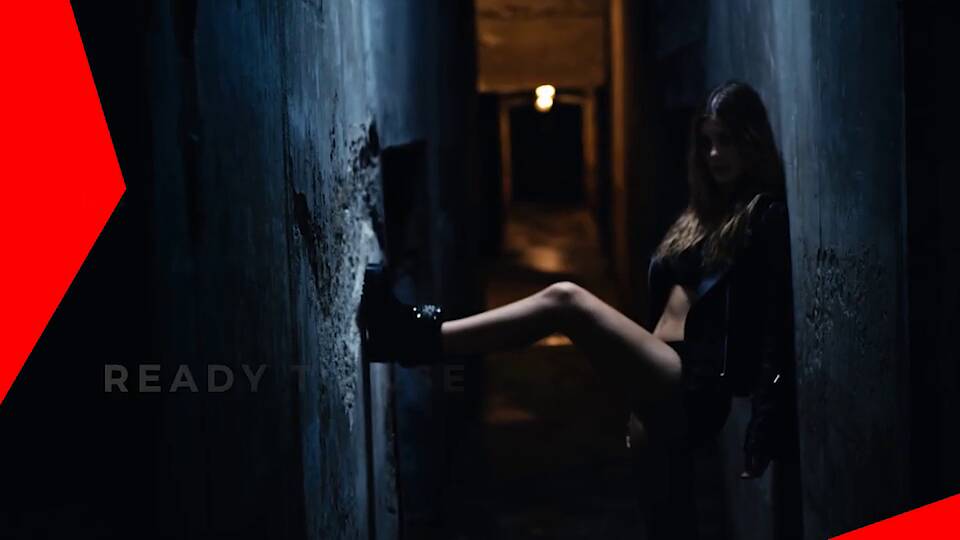 A pack of four clean and customisable lower third graphics, great for a range of projects as they can fit with any design.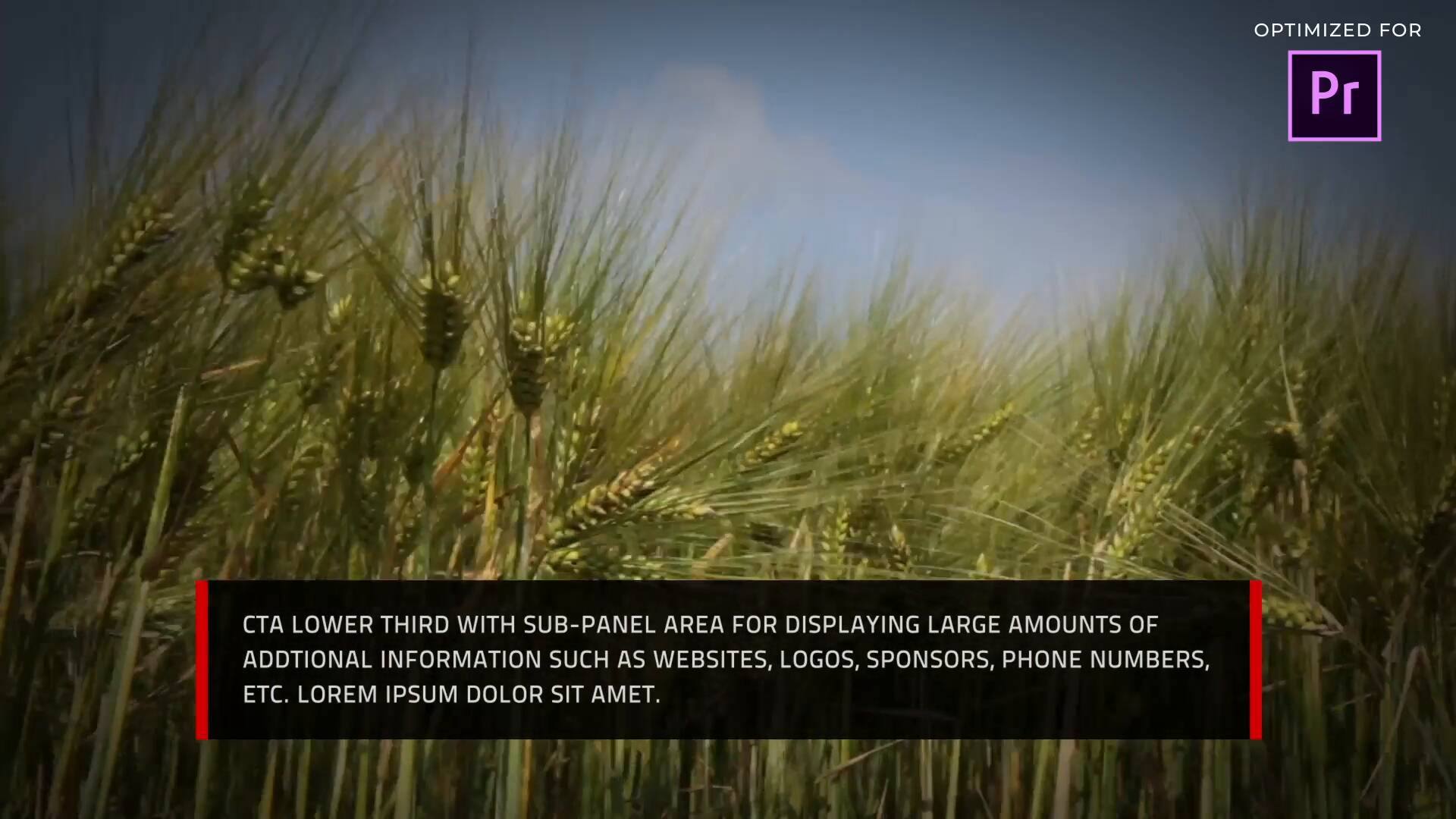 Start your film in style with these cool space themed explosion titles! There's even an optional 'old film' effect you can add!

More Resources
Want a weekly email summary?
Subscribe below and we'll send you a weekly email summary of all new Video tutorials. Never miss out on learning about the next big thing.
Sign up
Photographer and writer based in north east England.
Marie Gardiner is a writer and photographer from the North East of England. After gaining her degree in Film and Media, Marie worked in the media industry, before leaving to set up the business she runs with her partner: Lonely Tower Film & Media. As well as writing about visual practices like photography and video, Marie is also the author of Sunderland Industrial Giant (The History Press, 2017), Secret Sunderland (Amberley Publishing 2019), and Celebrating Sunderland (Amberley Publishing 2023). Her photographic work focuses on landscapes and industrial ruins, particularly those of the North Pennines as she continues to work on her long-form documentary project Changing Landscapes.
Looking for something to help kick start your next project?
Envato Market
has a range of items for sale to help get you started.