Marie Gardiner
Lyric videos have become really popular and they're perfect for established and beginner artists alike. The great news is they can be produced quickly and cheaply and in this article we'll take a look at how.
Why Make a Lyric Video?
Cost and Time
Choosing to make a lyric video might be an entirely practical option.  You might not have the budget or resources to make a full music video but with an animated lyric video, you can still give your song a visual presence on important channels like YouTube.
For Clarity
Fans love to know lyrics and to sing along, but sometimes they might mishear and that often translates to mistakes on lyric sites. An artist posting a lyric video is a great way to make sure the right lyrics are there from the start.
To Tell A Story
Lyric videos can include graphic animation as well as kinetic text, but even with animated text alone you can tell a story and put across the meaning of your lyrics in a meaningful way, through things like the choice of font and your style – we'll look at those shortly.
Great Examples of Successful Lyric Videos
Many artists are using lyric videos, and while we probably have one particular idea that comes to mind when we think of a lyric video, there are lots of different approaches. Let's look at a few. There are many Taylor Swift references in this next section.
Lyrics Only—'Only The Young' by Taylor Swift
If you're just getting started with video, you might want to start out with animated lyrics on a relatively simple background. Only The Young uses flare and flashes on an otherwise plain background. The text itself is simply coloured and the font is easy to read. Taylor has a simple, direct message to get across, and the style of the lyric video supports that.
Lyrics With Graphic Animation to Tell a Story—'The Man' by Taylor Swift
Although Taylor's latest single, The Man, will have a full music video, this animated lyric version was released several weeks before to help build hype for the single and the anticipated music video.
Again, the font style and placing of the lyrics reflect the tone of the song—they're mostly capital letters, they appear aggressively and disappear quickly—and the animation in the background tells the story conveyed in the lyrics.
Animated Lyrics Using Stills or Subtle Footage—'Just One of the Guys' by Jenny Lewis
Using some subtle (see: not distracting!) footage, or stills, behind your lyrics can be a simple way to add visual interest without needing to animate an entire story. In this video by Jenny Lewis, the scrolling image across a TV with some added glitch effects works really well and doesn't pull your attention away from the lyrics.
Animated Lyrics... in a Different Way—'One Foot' by Fun
One Foot is such a clever video because the lyrics are actually written onto things and then filmed, it's a really interesting way to approach it. The song is about moving forwards when things are tough, and particularly makes reference to conflict between the LGBT+ community and religion. Here we see someone's feet physically walking that path and it's a powerful visual metaphor.
What to Consider When Making Your Lyric Video
Font Choice
Use a font that fits with the mood you're trying to convey in the video, but balance this with the lettering being simple to read in a relatively short time on screen. 
How Much is On Screen
Your video should be, above all, easy to read and understand. Don't let exciting animation or storytelling pull away from that.
Theme and Storytelling
Telling a story that fits with your lyrics is a great use of an animated lyric video, and as we've seen from the examples above, it's possible to do that in a variety of ways. The theme of your video should fit with or compliment the lyrics. 
How to Make an Animated Lyric Video in Adobe Premiere Pro
Feeling inspired to make your own lyric video? Starting out with a template is really useful, so here are a selection of animated lyric templates and elements for Premiere Pro from Envato Elements and Envato Market.
This fun, liquid style would suit any upbeat lyric video. Simply drop in the provided compositions and change the timings and styles. You can do everything right in Premiere Pro from the 2019 version and above.
These lyric elements include flashes, hearts, flowers and much more. Add them to your lyric video to create an extra sense of movement and interest, and change the colours to suit.
This Premiere Pro template is a simple style with a slightly grungy 'paint spatter' effect. Easily change the duration, just drop in your intended background and write your lyrics into the 60 textholders provided.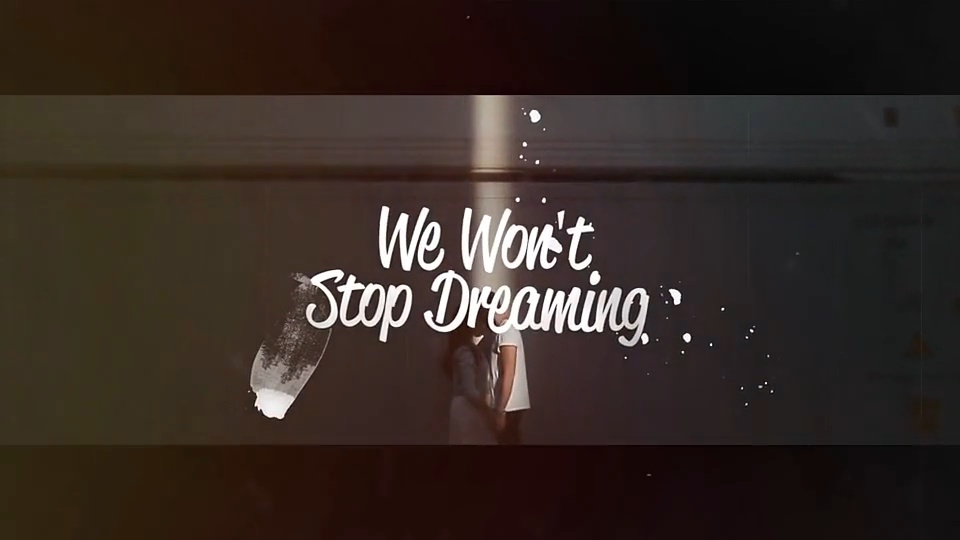 Glowing Scribbles is another nice template of various moving elements for Premiere Pro, but with a huge variety, meaning you can keep using them across music videos without it looking the same. There are over 300 elements in neon styles, and 180 frame-by-frame animations.
More Music Video Inspiration
More Awesome Video Resources From Envato
Envato Video Marketing Guide
Boost your video marketing skills with our guide. You'll learn video marketing from start to finish to improve your next production — and connect with customers. 
Free Video Assets From Mixkit
Check out Mixkit for free stock videos, free stock music, and free templates for Adobe Premiere Pro.
Make Motion Graphics Video Online With PlaceIt
PlaceIt is an online video maker with professionally-designed motion graphics templates; you can make videos quickly, right in your browser.
Envato Elements: Unlimited Downloads
Envato Elements offers millions of stock items: photos, music, video clips, fonts, graphics templates of all sorts, video project templates for After Effects, Premiere Pro, Final Cut Pro and Motion, and creative courses from Envato Tuts+.
Want a weekly email summary?
Subscribe below and we'll send you a weekly email summary of all new Photo & Video tutorials. Never miss out on learning about the next big thing.
Sign up
Photographer and writer based in north east England.
Marie Gardiner is a writer and photographer from the North East of England. After gaining her degree in Film and Media, Marie worked in the media industry, before leaving to set up the business she runs with her partner: Lonely Tower Film & Media. As well as writing about visual practices like photography and video, Marie is also the author of Sunderland Industrial Giant (The History Press, 2017), Secret Sunderland (Amberley Publishing 2019), and Celebrating Sunderland (Amberley Publishing 2023). Her photographic work focuses on landscapes and industrial ruins, particularly those of the North Pennines as she continues to work on her long-form documentary project Changing Landscapes.
One subscription. Unlimited Downloads.