Read Time:
5 mins
Languages:
If you're wondering about stepping your portraiture game up with a beauty dish, but not sure if the investment is worth it to you yet, I've come up with a little ten-minute trick to try out the style of a beauty dish's light for a couple dollars.
All you need is a regular old two-foot softbox which is common for monolight kits or in a location strobist kit. Quick and easy, it should give you a good idea of whether the $100-200 investment is justifiable to you. In addition to the softbox, you'll need three popsicle sticks (or garden canes, thin dowels, etc.), some aluminum foil and a sheet of black poster card at least as big as your softbox.
---
1.

How a Beauty Dish Works

A beauty dish is a large bowl with a hole in the back for a strobe head to fit through. The dish is near-parabolic, which gives it a focal point, normally designed to be inside the dish. At this focal point is a reflector which prevents direct light from the strobe hitting the subject, and instead redirects it over the interior surface of the dish. This reflector tends to form two particular hotspots of light within the dish; one immediately surrounding the reflector, and one near the rim.
Thus it can be seen that the primary mechanic of the beauty dish revolves around the internal reflector plate, and that the characteristic catchlight comes from this and the circularity of the dish. These two issues are fairly easy to replicate, so that's what I'm going to show you today.
---
2.

Prepare the Softbox

Since beauty dishes don't have to have a diffusion panel ("sock") over them, we're going to remove the diffuser from the softbox we're using. The baffle too, if your box has one. It would be preferable to try to make the softbox round, but there isn't an easy way of doing this unless you already have a small octa, such as the Westcott Rapid Box (26") or Rapid Box Mini (20").

If you don't have a small octa, don't worry about it, since I'm going to address this in the next step.
---
3.

Cut Out a Gobo

To make the softbox appear round for your subject's catchlights, we're going to make a simple circular gobo ("go between," a light-shaping template) to fit over the front of the softbox. This is fairly straightforward, just cut your poster stock to the same size as your softbox- you can leave an inch or so overhang on each side to eliminate any stray spill if you wish, and mark the center by ruling diagonally across the corners.
At the centre point, stick a pin into the card, tie a piece of string around it so that it freely rotates, and then measure about 11 inches. At this point in the string, tie a pencil so that it also freely rotates. Now you can easily mark out a circle just like using a compass.
Cut out the circle, and tape the card to your softbox however you wish. I used electrical tape.
---
4.

The Internal Reflector

Now we need to make the internal reflector. To do this, we're going to take a piece of aluminium foil, mine was about 12x8", and fold over all four edges until it's a square the same size as the speedring. Then fold down the corners to make it an octagon, then fold those corners down and it should look reasonably circular.

Once you have this done, it's just a case of using whatever sticks you have to connect it to your softbox's speedring. I'm using two taped-together popsicle sticks to allow adjustment room, and taping them to the dull side of the reflector so that it hinges on the end.
Tape this onto the top of your speedring so that the shiny side faces inward, and you should have a rudimentary beauty dish! You can add another stick at the bottom to stop it from tilting when you aim the softbox, and the folded sides should prevent it from sagging or bending.
---
5.

Time to Shoot!

Since we can see above that the light output matches the beauty dish at the top pretty well (specular differences between white and silver interiors notwithstanding), we can now set up our frankenbox and shoot with it!

Here are some quick comparison photos which I've desaturated to better judge the lighting; I think it does a remarkable job at simulating the beauty dish look for pennies: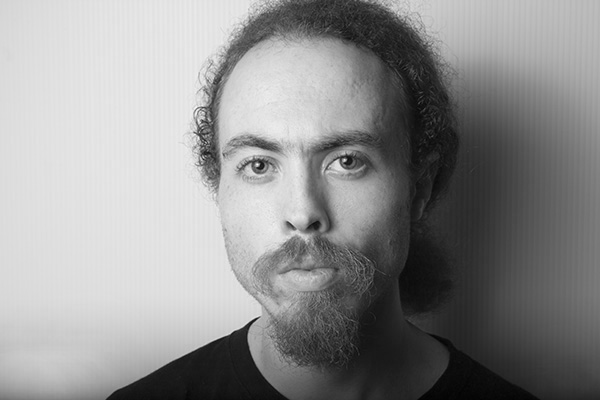 ---
Find Out If You're Ready to Buy
If you're on the fence about splurging on a beauty dish, this quick trick should help you out. If you can afford to lose a softbox in the meantime, you could even shoot with this DIY trick for a little while longer until the beauty dish is more affordable or justifiable. It may even be possible to use a small shallow octa, build a solid internal reflector from metal or plastic, and use it as a two-in-one location system instead of having to lug a beauty dish with you!
Questions? Comments? Hit up the comments below!
Weekly email summary
Subscribe below and we'll send you a weekly email summary of all new Photo & Video tutorials. Never miss out on learning about the next big thing.
Update me weekly
Translations
Envato Tuts+ tutorials are translated into other languages by our community members—you can be involved too!
Translate this post
Powered by
Looking for something to help kick start your next project?
Envato Market
has a range of items for sale to help get you started.