Read Time:
1 min
Languages:
এই পাঠে আমরা জানবো কিভাবে আফটার ইফেক্টের লেয়ারগুলোকে ভিডিও হাইভ থেকে লেয়ার ম্যানেজার ৩ স্ক্রিপ্ট আরও সহজেই নিয়ন্ত্রন করা যায়।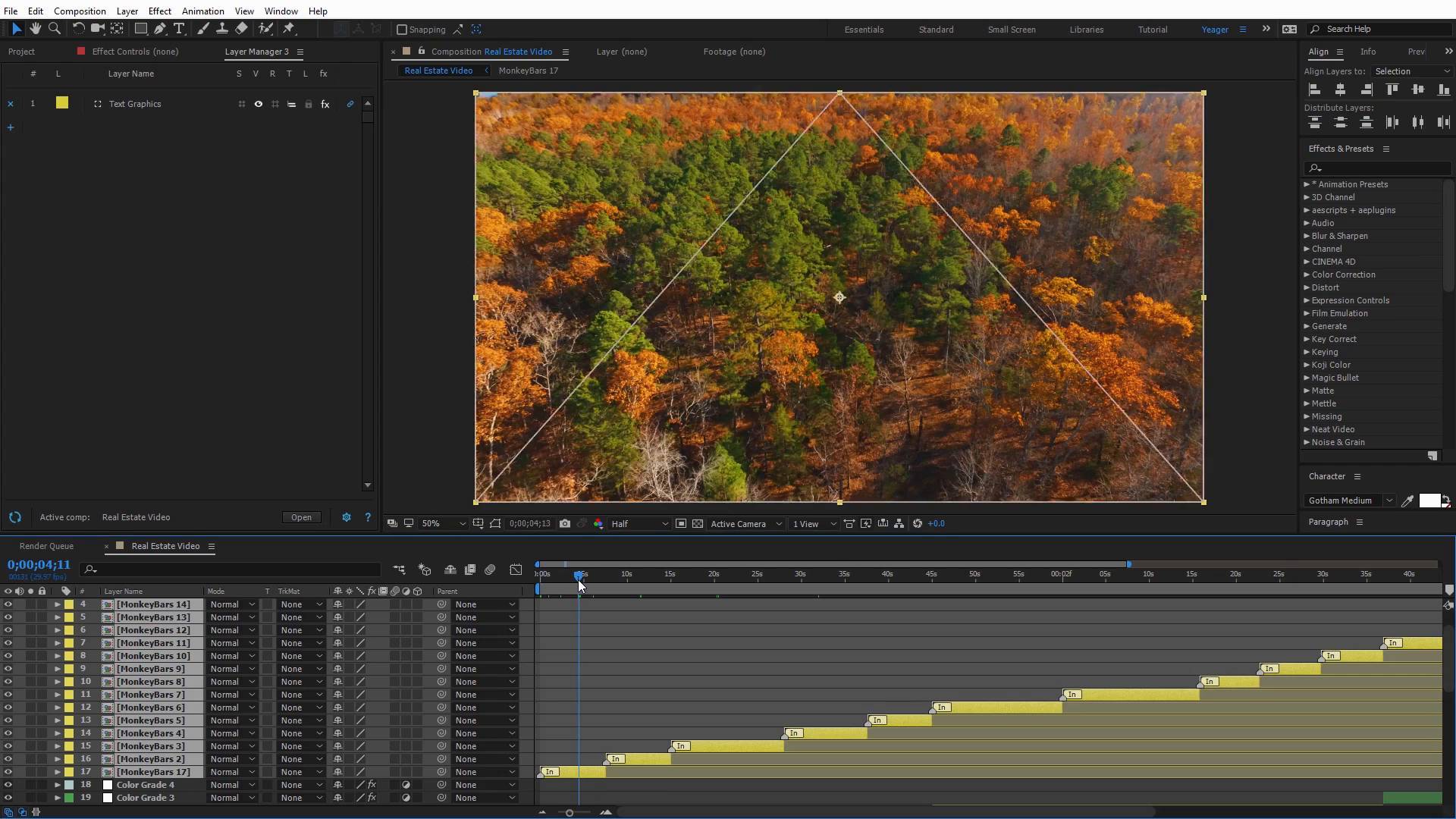 লেয়ার ম্যানেজার ৩
লেয়ার ম্যানেজার ৩ আসলে কি? এটা হচ্ছে এডবি আফটার ইফেক্টের একটি স্ক্রিপ্ট যা আপনাকে যে কোনও প্রজেক্টে দ্রুততার সাথে লেয়ারের নাম ও রঙ অনুযায়ী গ্রুপ তৈরি করতে সহায়তা করবে। এটি সত্যিই সহজে আপনার প্রকল্পের ভিতরে ভিন্ন ভিন্ন জিনিস চিহ্নিত করতে এবং ক্লায়েন্ট বা দলের সদস্যদের কাছে পাঠানোর আগে সুন্দরভাবে সাজিয়ে নিতে সাহায্য করবে। 

নাম ও রঙের মাধ্যমে লেয়ার গ্রুপ তৈরি করার পাশাপাশি, আপনি বিভিন্ন কমন ফাংশন অন ও অফ করতে পারবেন যাতে সেগুলো কেবল আপনার নির্ধারিত গ্রুপের ক্ষেত্রেই কার্যকর হয়। ফাংশনগুলো হচ্ছেঃ
Solo Group 
Turn off Visibility for the Group in the Comp
Use Group as Guide Layers
Hide all Group Layers in the Timeline (Shy all of the Group Layers)
Lock all of the Group Layers
Turn off all FX for the Group Layers
এছাড়াও আপনি সহজেই যে কোন সময় একটি গ্রুপে একের অধিক লেয়ারকে যোগ করতে পারেন (বা লেয়ার মুছে দিতে পারেন) এবং ভিন্ন কম্পজিশন টাইমলাইনে আছে এমন একটি গ্রুপেও নতুন লেয়ার যোগ করতে পারেন। ( এই স্ক্রিপ্ট সমগ্র প্রকল্পের জন্য কাজ করবে, শুধুমাত্র একটি টাইমলাইনের জন্য নয়।)
এই টিউটোরিয়ালে উল্লেখ করা হয়েছে
Charles Yeager is a Motion Graphics Artist and Filmmaker currently residing in Arkansas. Locally he works with many advertising and production companies in the South and Midwest. He also regularly creates tutorial content for Envato Tuts+, Mettle, Adobe, and PremiumBeat. See his portfolio at yeagerfilm.com.
Weekly email summary
Subscribe below and we'll send you a weekly email summary of all new Photo & Video tutorials. Never miss out on learning about the next big thing.
Update me weekly
Translations
Envato Tuts+ tutorials are translated into other languages by our community members—you can be involved too!
Translate this post
Powered by
Looking for something to help kick start your next project?
Envato Market
has a range of items for sale to help get you started.