Envato Market
Jste připraveni na Valentýna? My zde na Envato Tuts+ jsme blázni do lásky. Vloni jsme vám ukázali jak vytvořit prsten ve tvaru srdce z kouře a předtím light painting ve tvaru srdce. Letos bychom s vámi rádi sdíleli skvělý projekt z VideoHive. Zde je 15 našich oblíbených After Effects projektů pro romanticky nebo svatebně laděná videa, včas na Valentýna.

15 Adobe After Effects šablon pro lásku, romanci a svatbu
Vysoce kvalitní grafický balík pro jednoduché zobrazení a prezentovaní fotografií nebo videa atraktivním způsobem. Tato šablona je založena na sedmi dílech, každý z nich můžete použít samostatně. Element slideshow je založen na 11 scénách s jednoduchými přechody, takže je můžete jednoduše přeskládat. Užitečná interaktivní oprava barev vám pomůže s jednoduchou změnou jedním kliknutím všech barev a efektů, s možností změnit barvu zvlášť pro každou část.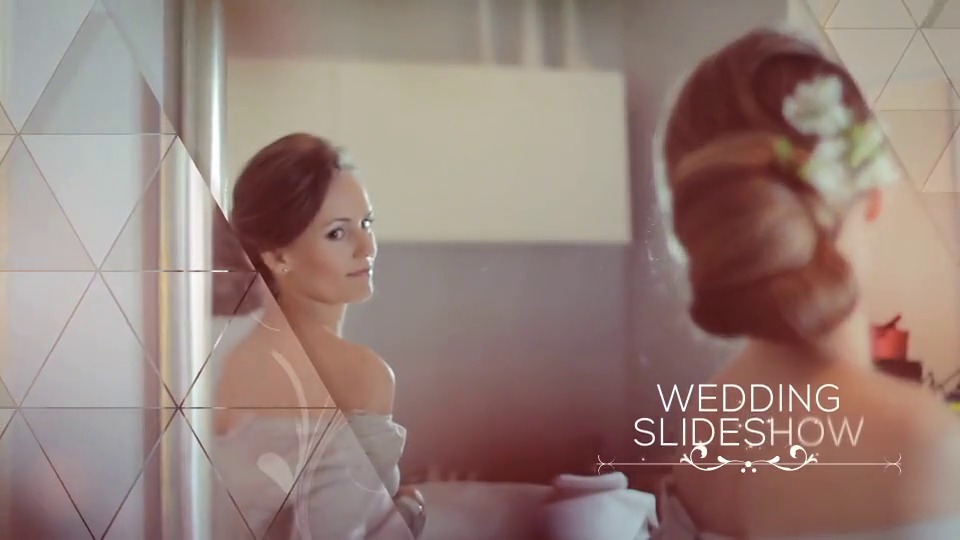 Krásné a jednoduché slajdy se skvělou hudbou na pozadí. Perfektní kombinace fontu, animací a romantické nálady.
The Secret Garden Photo Gallery

The Secret Garden photo gallery vezme diváky na dobrodružství na skrytá místa, kde milované vzpomínky jsou osvětleny svíčkami a slunečními paprsky v rustikální zahradě. Vytvořte rozmarnou, nezapomenutelnou atmosféru, která je perfektní pro rodinné, svatební montáže, memorial prezentace, inspirativní projekty a další!
Toto elegantní pop-up album, krásně prezentuje svatební fotografie v romantickém prostředí. Skvěle vytvořena 3D scéna a jemné animace jsou tak půvabné. Vytvoří krásnou sváteční atmosféru která přenese diváka zpátky do toho magického dne.
Briliantní design vytváří perfektní příklad krásy a jednoduchosti! Tento projekt obsahuje tmavé a světlé verze: hodící se pro svatby, zásnuby a výročí. Také obsahuje 4K, HD a cinema verze, stejně jako pomocné video tutorialy, které vás provedou editovacím procesem. Tento projekt byl použit Christinou Aguilerou pro její Change klip:

Tato podmanivá šablona změní snímek na barevné kapky inkoustu, krasně plynule ze snímku na snímek. Čistý a světly design pohltí diváka a dovolím vaším fotografiím říct unikátní a skvělý příběh.
V tomto projektu můžete přidat až 204 snímků nebo video souborů a deset frází textu, abyste divákům připomněli příjemné vzpomínky těch nejlepších momentů v životě. Obsažené je i video s manuálem: dokonce i začátečník jednoduše porozumí jak vyladit projekt.
Jednoduchá, snadno upravitelná a bez pluginů. Obsahuje vrstu pro ovládání barev a krok za krokem help soubor.

Doodle Love je okouzlující šablona která obsahuje 20 ručně kreslených ilustrací, několik placeholderů a automatické složení, abyste měli video rychle a jednoduše.
Jako Doodle Love, tato jednoduchá a velice užitečná After Effects šablona vás nechá změnit texty, logo, pozadí, barvy, barvy pozadí, změnit velikost a pozici loga, a vypnout nebo zapnout vinětaci a světelné efekty.
Tohle skvělé dílo je remixem úvodních titulků filmu Blue Valentine. Krásná a romantická šablona, která udělá všechna svatební videa krásná.

Romantická vintage After Effects šablona, která vám pomůže vytvořit nádherná svatební videa, love story, narozeninové pozdravy nebo retro slideshow. Používá modulární strukturu a obsahuje detailní video tutorial, pracuje s After Effects CS5 nebo vyšší a nepotřebuje jakékoli pluginy.

Lantern Night Wedding Photo Gallery

Romantická nálada a světlo lucerny tvoří skvělý projekt pro jakoukoli romantickou událost.
Krásná fotogalerie inspirována ateliery evropských malířů. Skvělé pro svatbu nebo jakoukoli speciální událost a foto slideshow. Máte možnost rychlé úpravy když jednoduše vložíte fotografie na placeholdery. Také můžete využít modulární struktury a předělat 15 scén a vytvořit vlastní příběh. Tato procedura je vysvětlena ve full HD video tutorialu. Obsahuje 46 Placeholderu medií, 2 placeholdery textu, 2:01 min trvání, Full HD 1080p rozlišení, 25 fps, Modulární struktura, žádné pluginy 3.stran, CS6 a výš kompatibilita.
Tato svatební slideshow je skvělá pro mnohem víc než svatby: ukažte svoje fotky z dovolené, zážitky z cestování nebo fotky z narozeninové párty vašich dětí. Obsahuje 17 snímků a video placeholderů. Perfektní pro prezentování vašich fotek nebo videí.
Jak vytvořit romantickou slideshow
I přesto, že všechny tyto projekty vám dají skvělé finální výsledky, opravdový základ skvělé slideshow začíná ještě předtím než začnete myslet na After Effects. V následujících tutorialech se naučíte jak fotit, skládat a editovat snímky, které opravdu vylepší vaši slideshow:

Want a weekly email summary?
Subscribe below and we'll send you a weekly email summary of all new Photo & Video tutorials. Never miss out on learning about the next big thing.
Sign up
Melbourne, Australia
Everything you need for your next creative project. Over 9 million digital products created by a global community of designers, developers, photographers, illustrators & producers.
Looking for something to help kick start your next project?
Envato Market
has a range of items for sale to help get you started.