Charles Yeager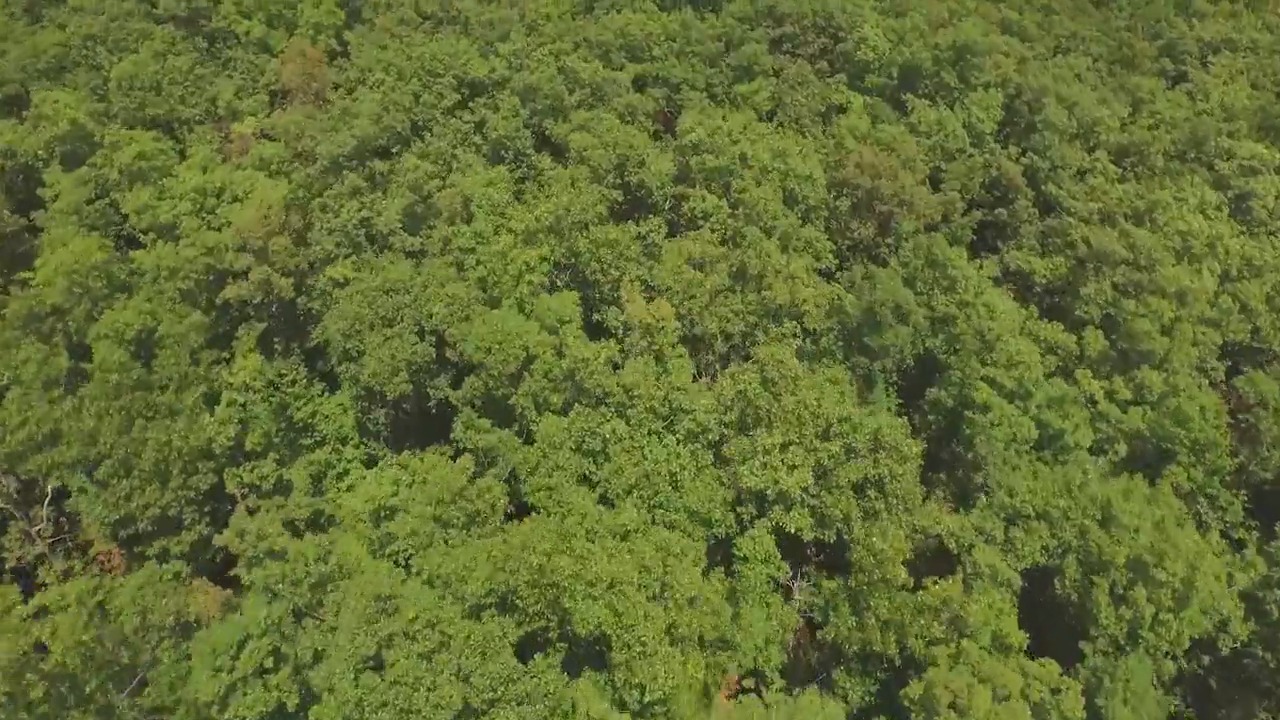 Nastavení fotoaparátu vašeho drona lze snadno přehlédnout, ale hrají zásadní roli v tom, jak dobrý je váš záběr a celková kvalita vašeho projektu. Nezáleží na tom, jak je dobré umístění vašeho filmu, pokud nastavení fotoaparátu není nastaveno správně, váš záznam bude trpět.
1. Profil snímku
Profily snímků jsou podle mého názoru nejdůležitějším nastavením. Toto nastavení řídí celkový kontrast a kolik barevných informací se zaznamenává do aktuálního videa.

Doporučuji fotografování v profilu s plochým obrázem, protože vám poskytne nejdynamičtější rozmezí od fotoaparátu, což vám umožní nahrát spoustu detailů v tmavých i světlých oblastech vašeho obrazu. Váš fotoaparát může také nabídnout profil Log, který také pomůže vyrovnat vaše záběry a poskytnout vám dynamičtější rozsah.
2. Vyvážení bílé
Pro vyvážení bílé, i když to bude záviset poněkud na místě a to, co právě natáčíte, je dobré nastavit na Sunny nebo Cloudy. (Nemyslím si, že jsem někdy musel filmovat v jakémkoliv jiném prostředí.)

Jedno nastavení vyvážení bílé, které nikdy nepoužívám, je nastavení automatického vyvážení bílé. Toto nastavení může změnit vyvážení bílé mezi záběry (nebo během záběru) a může to být absolutní noční můra, pro opravování v postprodukci. Nejlepší je zvolit jedno nastavení vyvážení bílé na začátku snímku a držet se ho po celou dobu natáčení.
3. ISO
ISO (která může být také nazývána Gain na vašem fotoaparátu) rozjasní váš snímek při natáčení na tmavém místě. To však přináší významný obrazový šum na vašich záběrech, čím vyšší je. Mým doporučením je ponechat ISO na co nejnižším nastavení. Použijte rychlost závěrky pro upravení expozice.
4. Rychlost závěrky
Rychlost závěrky je často zaměňována s počtem snímků, avšak rychlost závěrky se vztahuje k rychlému snímání jednotlivých snímků. (Rychleji často znamená ostřejší, ale to může vést k stroboskopickému obrazu, pokud je nastaveno příliš vysoké.) Cokoliv pod 100/1 a 250/1 vteřiny je moje doporučení a použít ND filtr pokud je třeba, snížit rychlost závěrky. Fotografování na 500/1 nebo 1000/1 vteřiny, což je běžné u kamer dronů, vám poskytne ostřejší snímky, ale může dát záběru těžké stroboskopické efekty, čím blíže jste k vašemu objektu.
5. Video rozlišení
Vždy doporučuji natáčet vaše záběry v nejvyšším rozlišení, které je obvykle 4K s drony. To vám umožní snížit velikost záznamu v příspěvku na něco podobného například 1080p a to bude mít za následek ostřejší obraz. Nahrávání ve formátu 4K vám rovněž poskytne větší prostor pro oříznutí nebo přiblížení vašeho obrazu, pokud je vaše konečné video vysíláno v rozlišení 1080p nebo 720p.
Režim fotografie
Nyní všechna nastavení fotoaparátu, která jsem dosud pokryl, týká natáčení v režimu Video, ale pokud byste chtěli i pořizovat fotografie, nebudete se muset moc přizpůsobovat. Hlavní nastavení, které byste chtěli upravit, by byla vaše rychlost závěrky. Nastavte rychlost závěrky tak vysoko, jak to umožní snímek (aniž by došlo k přílišnému ztmavení obrazu). Výsledkem bude ostřejší fotografie. Při fotografování můžete také postupně zvyšovat nastavení ostrosti fotoaparátu.
PDF nastavení fotoaparátu
Ujistěte se, že si stáhnete soubor projektu pro tuto lekci, která obsahuje PDF se všemi mými doporučenými kamerovými nastaveními.
Zmíněno v tomto tutorialu
Want a weekly email summary?
Subscribe below and we'll send you a weekly email summary of all new Photo & Video tutorials. Never miss out on learning about the next big thing.
Sign up
Charles Yeager is a Motion Graphics Artist and Filmmaker currently residing in Arkansas. Locally he works with many advertising and production companies in the South and Midwest. He also regularly creates tutorial content for Envato Tuts+, Mettle, Adobe, and PremiumBeat. See his portfolio at
yeagerfilm.com
.
Scroll to top
Start your 7-day free trial*
*All Individual plans include a 7-day free trial for new customers; then chosen plan price applies. Cancel any time.