Nona Blackman
Weihnachten steht vor der Tür, und wenn Sie auf der Suche nach einzigartigen Weihnachtsvideos sind, um die Weihnachtsstimmung zu verbreiten, haben wir genau das Richtige für Sie. Heute zeigen wir Ihnen drei der besten Weihnachtsvideovorlagen für Adobe Premiere erhältlich bei Envato Elements und Envato Market.
Wenn Sie Trailer erstellen können Sie einen Vorgeschmack liefern. Das kann Lust auf mehr machen und die Neugier erhöhen. Premiere Pro Presets sind in jeder Situation sehr praktisch und hilfreich und man sollte als Video-Enthusiast ein paar davon besitzen. Premiere Pro Vorlagen sparen Ihnen auch sehr viel Arbeitszeit, so können Sie sich auf die Kreativität der Umsetzung konzentrieren. Unsere Premiere Pro Templates können Sie ausserdem auch auf neuen Ideen bringen und neue Konzepte inspirieren - so können Sie laufend Neues entwickeln und umsetzen und langfristig mehr Erfolg für Ihr Unternehmen generieren. 
3 Top Weihnachtsvideo Vorlagen für Adobe Premiere Pro
Featured Christmas Video Vorlagen für Adobe Premiere Pro von Envato Elements
Suchen Sie nach einem tollen Video, das Sie in den sozialen Medien posten, an Familie und Freunde schicken oder als Opener oder Closer für ein längeres Video verwenden können? Versuchen Sie es mit Christmas Is, einer wunderschönen kurzen Videovorlage, die sich in Adobe Premiere Pro leicht anpassen lässt.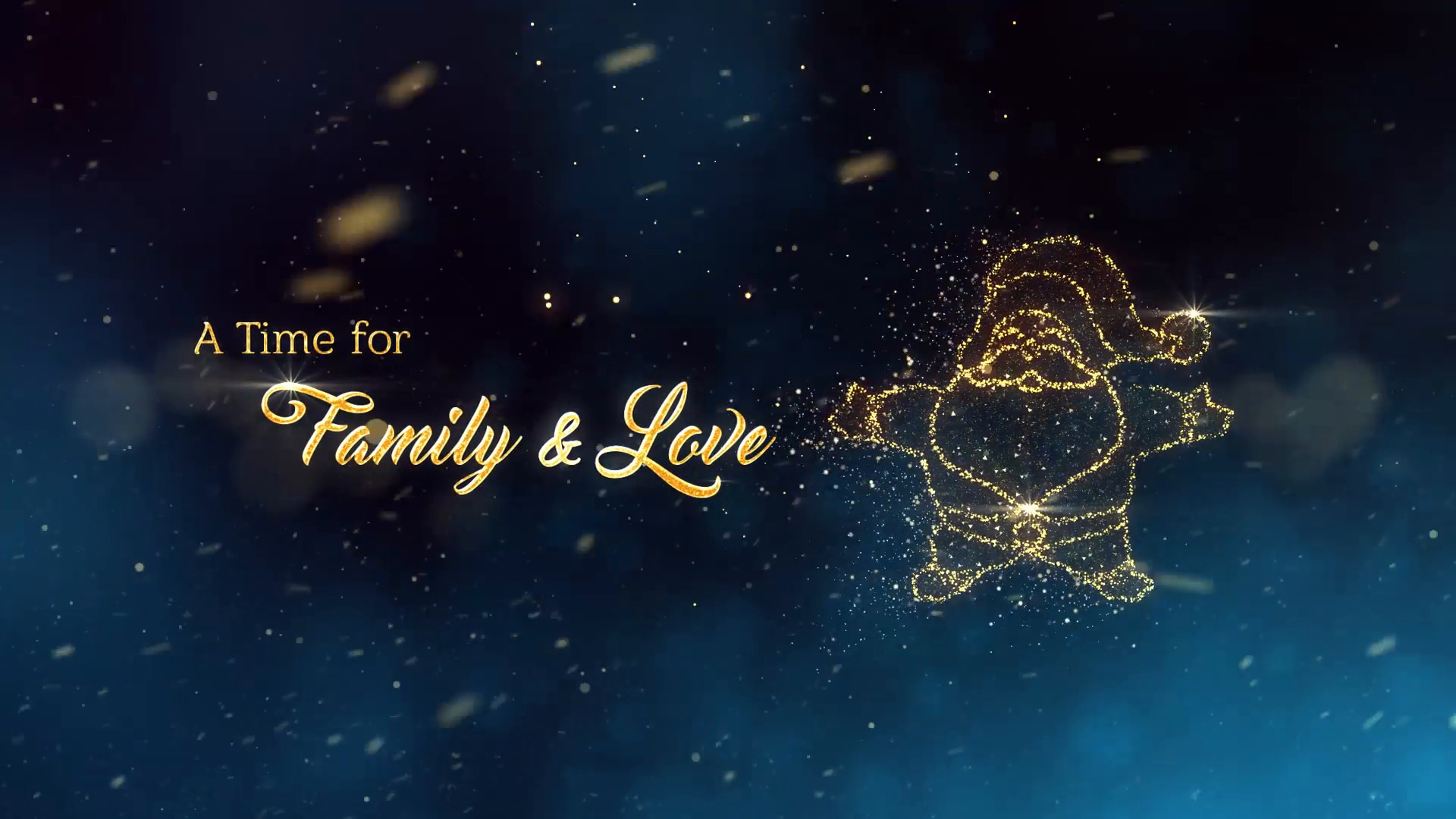 Wichtige Funktionen und Details
Diese Adobe Premiere Pro Vorlage packt alles, was Sie für ein Weihnachtsvideo brauchen, in eine 34 Sekunden lange Vorlage. Um das Beste aus der Vorlage herauszuholen, bearbeiten Sie sie mit dem Essential Graphics Panel. Dort können Sie, wenn Sie möchten, substanziellere Änderungen an der Vorlage vornehmen, z. B. die Hintergrundfarben und den Text ändern. Eine PDF-Hilfedatei mit einer Schritt-für-Schritt-Anleitung ist in der Vorlage enthalten.
Unterstütztes Programm: Premiere Pro CC 2019 und höher
Anforderungen: Keine Plug-ins erforderlich            
Auflösung: 1920x1080
Dateigröße: 212MB
Diese Vorlage herunterladen und ausprobieren
Mit einem Abonnement von Envato Elements erhalten Sie eine unbegrenzte Anzahl von Adobe Premiere Pro Vorlagen sowie Zugang zu anderen hochwertigen Video-Vorlagen, Stockfotos und Audio, Grafikvorlagen und mehr.
Testen Sie die
Christmas Is
Vorlage für Adobe Premiere Pro, sie ist in einem Abonnement für Envato Elements enthalten.
Mehr Top Weihnachtsvideo Vorlagen für Adobe Premiere
Envato Elements bietet Tausende von hochwertigen digitalen Assets wie Videovorlagen, Stockvideo, Audio, Bilder, Grafiken, Schriften, Logos und mehr. Sie können so viele dieser digitalen Assets herunterladen, wie Sie möchten, so oft Sie möchten, und das für eine äußerst geringe Monats- oder Jahresgebühr.
Das Tolle daran ist, dass Sie auch andere Vorlagen wie die Elegante Weihnachts-Diashow herunterladen können, die von Schneeflocken inspirierte Übergänge, Leuchteffekte und andere wunderbare weihnachtlich inspirierte Animationen und Schnörkel in einer 1:10-minütigen Vorlage bietet. 
Weihnachtliche Video Vorlagen von Envato Market
Envato Market ist ein weiterer Dienst, der eine Menge hochwertiger Vorlagen und anderer digitaler Premium-Assets anbietet, aber er funktioniert anders als Elements. Anstelle eines Monats- oder Jahresabonnements bietet Envato Market einzelne Downloads für eine geringe Summe an. Hier sehen Sie ein Beispiel für die wunderbaren Weihnachtsvideo-Vorlagen, die Sie bei Envato Market finden können.
Diese dynamische Weihnachtsvideo-Vorlage ist die perfekte Wahl für eine Videokarte, einen Opener oder Closer. Die Vorlage bietet sechs Platzhalter, die Sie in Adobe Premiere Pro CC 2021 an Ihre Bedürfnisse anpassen können.
Bonus-Ressourcen für Ihre Weihnachtsvideos
Um ein Video zu erstellen, brauchen Sie natürlich mehr als nur eine Videovorlage. Envato Elements verfügt über Millionen von kreativen Assets, die Ihnen helfen können, Ihr Video auf die nächste Stufe zu bringen. Hier sind ein paar, die Sie sich ansehen sollten:
Die meisten Videovorlagen enthalten keine Musik, aber keine Sorge, mit einem Elements-Abo können Sie so viel Weihnachtsmusik herunterladen, wie Sie brauchen, wie zum Beispiel diese hervorragende Version von Jingle Bells.
Wenn Sie weihnachtliche Grafiken benötigen, wie das wunderbare Merry Christmas Backgrounds Set, gibt es bei Envato Elements jede Menge für Ihre Bedürfnisse. Viele, wie dieses hier, sind vollständig skalierbar, so dass Sie sie auch in anderen Projekten verwenden können.
Dieses Stock Video, Weihnachten, ist nur einer von vielen Videoclips, die Sie bei Elements finden. Dort können Sie Ihre Weihnachtsvideo-Vorlage anpassen, um genau den gewünschten Look zu erzielen.
Verbessern Sie Ihre Adobe Premiere Pro-Kenntnisse
Wie können Sie Ihre Adobe Premiere Pro-Kenntnisse noch weiter verbessern, als mit dieser Sammlung von kostenlosen Tutorials von Envato Tuts+.
Premiere Pro FAQs
Empfehlenswerte Tutorials
Wenn Sie versuchen herauszufinden, wie Sie in Adobe Premiere Pro Transkripte und/oder Untertitel erstellen können, dann kann Ihnen dieser Artikel helfen: Wie man Videos in Premiere Pro mithilfe von Speech-to-Text automatisch transkribiert und mit Untertiteln versieht. Es führt Sie Schritt für Schritt durch den Prozess von Anfang bis Ende unter Verwendung der Adobe Sensei Speech-to-Text Funktion.
Kostenlose Video-Kurse: Folgen Sie Envato Tuts+ auf YouTube
Sie wollen also Adobe Premiere Pro beherrschen. In diesem kostenlosen Adobe Premiere Pro-Tutorial erfahren Sie alles Wissenswerte über die Software. Sie werden lernen, wie Sie Ihre Dateien außerhalb von Premiere organisieren, Ihre Assets importieren und Ihr Projekt einrichten. Außerdem lernen Sie, wie Sie Schnitte vornehmen, die Grundlagen des Schnitts, Audio- und Videoeffekte, Titel, den Export Ihres Projekts und vieles mehr!
Der Envato Tuts+ YouTube Kanal ist eine großartige Quelle für kostenlose Kurse. Abonnieren Sie ihn und halten Sie Ausschau nach regelmäßig veröffentlichten Tipps und Tricks, die Ihnen bei der Erstellung großartiger Videos helfen.
Weitere Ressourcen für Adobe Premiere Pro
Hier sind weitere Top-Tutorials und Ressourcen zu Adobe Premiere Pro von Envato Tuts+:
So erstellen Sie ein Weihnachtsvideo mit Hilfe einer Premiere Pro Vorlage

Marie Gardiner

28 Nov 2020
Über diese Seite
Wie wir ausgewählt haben
Wir haben uns Projekte angesehen und dabei alle möglichen Variablen berücksichtigt, darunter Organisation, Komplexität, erforderliche Erfahrung und Gesamtschwierigkeit, Mindestanforderungen an die Hardware, enthaltene Versionen und Optionen, Formate, Auflösung, Dateigröße, Abhängigkeiten und erforderliche Plug-ins (falls vorhanden), Sprachoptionen, unterstützte Softwareversionen, Stil, Design und Kosten. Mehr über unsere Auswahl erfahren Sie unter Wie wir Video Vorlagen für Envato Tuts+ auswählen.
Über die Autoren
Nona Blackman hat diesen Artikel geschrieben, und er wurde von Jackson Couse bearbeitet und veröffentlicht.
Teilen Sie Ihr Handwerk in den Envato-Foren
Wenn Sie eine unserer Vorlagen verwendet haben, um ein großartiges Projekt zu erstellen, teilen Sie Ihre Erfahrungen mit uns in den Envato Foren. Es ist immer gut, von Ihnen zu hören und zu sehen, was Sie gemacht haben.
Want a weekly email summary?
Subscribe below and we'll send you a weekly email summary of all new Photo & Video tutorials. Never miss out on learning about the next big thing.
Sign up
Copywriter
Nona Blackman began her freelance copywriting career with Envato in 2017. Since then she has written over 600 articles for the Envato Tuts+ Design & Illustration, Photography & Video, Web Design, Code, Music & Audio, 3D & Motion Graphics, Business and Computer Skills sections, as well as the Envato Blog and the Envato Medium account. Blackman holds a Bachelor's degree in English from the University of the West Indies, a Master's of Fine Arts in Photography, Video and Digital Design from the School of Visual Arts in New York City, and a Postgraduate Certificate in Education from the University of Westminster in London.
Looking for something to help kick start your next project?
Envato Market
has a range of items for sale to help get you started.