André Bluteau
Adobe Premiere Pro ist eine sehr leistungsfähige Videobearbeitungssoftware für professionellen Videoschnitt. Da ist es normal, dass man sich bei den ersten Schritten etwas überfordert fühlt. Mit hilfreichen Tutorials und Kursen, wie unsere Einführung in die Videoschnittfähigkeiten in Adobe Premiere Pro, helfen wir Ihnen, Ihre Arbeit auf die nächste Stufe zu bringen. In diesem Artikel haben wir einige tolle Vorlagen zusammengestellt, die Ihnen helfen, sich zurechtzufinden und Ihre Videobearbeitungstechniken zu verbessern.
Premiere Pro Übergänge heben die einzelnen Botschaften in Ihren Videos optimal hervor. So können sich Ihre Zielgruppen viel besser auf die Gesamtgeschichte konzentrieren. So kann Ihre Marke Ihrem Publikum besser in Erinnerung bleiben. Coole Premiere Pro Effekte machen aus jedem Video etwas Besonderes. Wenn Sie aktuell Premiere Pro lernen, können Ihnen Premiere Pro Templates helfen, mehr zu testen und mit Ihren Botschaften zu experimentieren. Premiere Pro Animation Vorlagen können Ihnen dabei helfen, noch kreativer zu arbeiten. Es lohnt sich in Premiere Pro Vorlagen zu investieren, um effizienter und effektiver zu arbeiten.
Vorlagen sind eine unterhaltsame Art zu lernen
Der Umgang mit einer neuen Videobearbeitungssoftware zu lernen, ist zeitaufwändig. Wenn Sie für Kunden arbeiten, haben diese oft nicht die Zeit: Sie müssen in kurzer Zeit ein professionelles Produkt erstellen. Das macht keinen Spaß! Diese gebrauchsfertigen Video-Vorlagen können Sie beim Lernen unterstützen und Ihren Arbeitsablauf beschleunigen, damit Sie Zeit haben, den Prozess zu genießen. Nutzen Sie das Wissen anderer, um Ihre Fähigkeiten auf natürliche Weise zu erweitern.
In dieser Zusammenstellung haben wir Vorlagen ausgewählt, die sich an den folgenden Grundsätzen orientieren:
Benutzerfreundlich: Wir haben die Vorlagen in dieser Zusammenstellung daraufhin überprüft, ob sie auch für Anfänger leicht zu bedienen sind, und fast alle enthalten eine hilfreiche Anleitung.
Einfach: Um die Dinge überschaubar zu halten, haben wir Vorlagen verwendet, die nur einige wenige Elemente enthalten, die möglicherweise angepasst werden müssen. 
Vielfalt der Elemente: Titel, Lower Thirds, Diashows und mehr. Damit haben Sie die Möglichkeit, fast jedes Video zu erstellen.
Hier sind zehn coole Premiere Pro-Vorlagen von den Autoren von Envato Elements, die schnell zu finden und einfach zu verwenden sind:
Mit ihrem maximalistischen Stil und modernen Grafiken ist Social Media Promo eine visuell interessante Vorlage. Sie ist voller dynamischer Bewegung und ermöglicht es Ihnen, Text zu ändern und Fotos und Videos einfach einzufügen.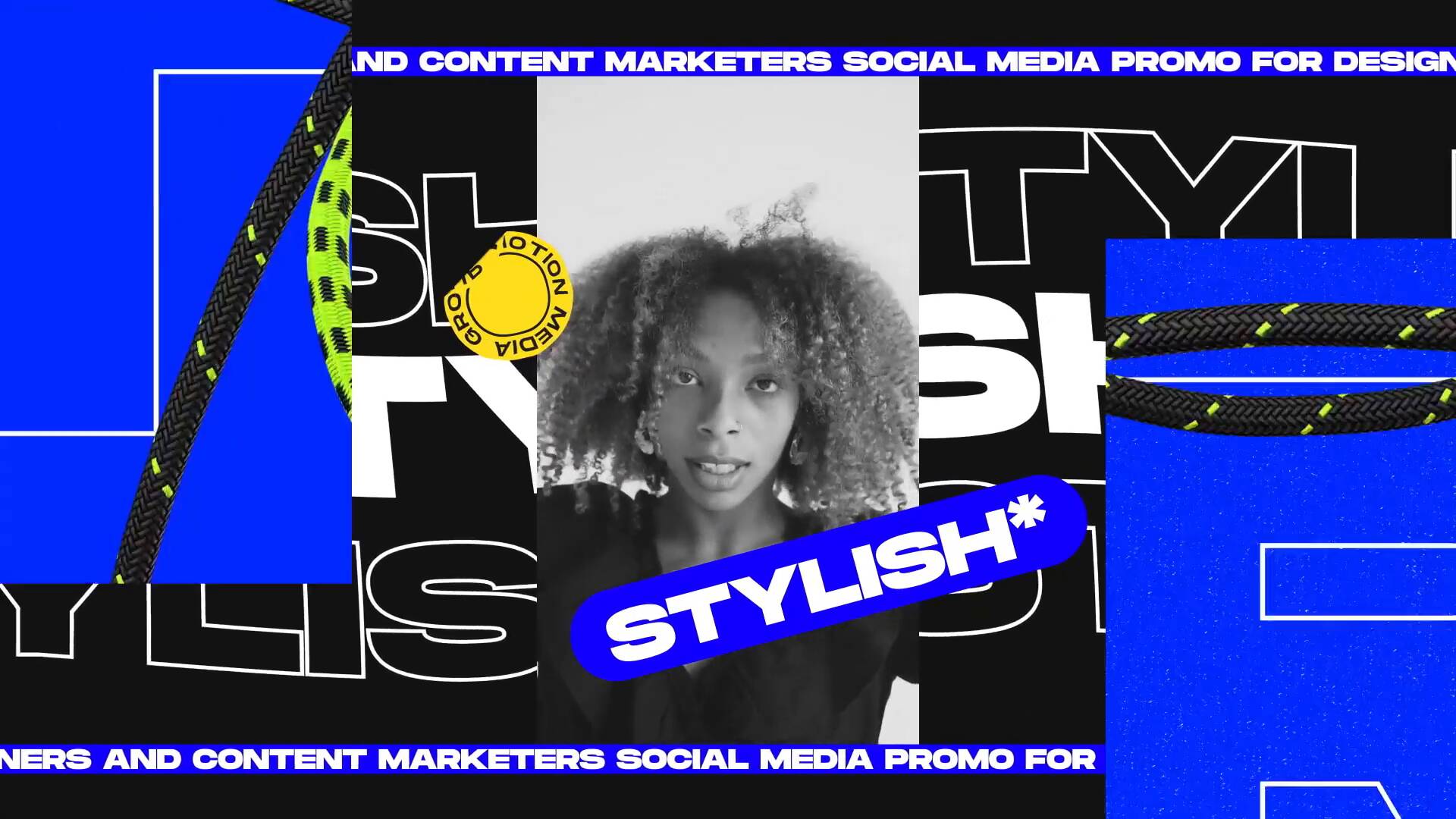 Genau das, was der Name verspricht—eine saubere und einfache Titelenthüllung, der Ihren Text in den Mittelpunkt stellt. Die Anpassung dieser Vorlage ist mit ein paar Mausklicks erledigt, und sie enthält ein hilfreiches Tutorial, das Ihnen den Einstieg erleichtert.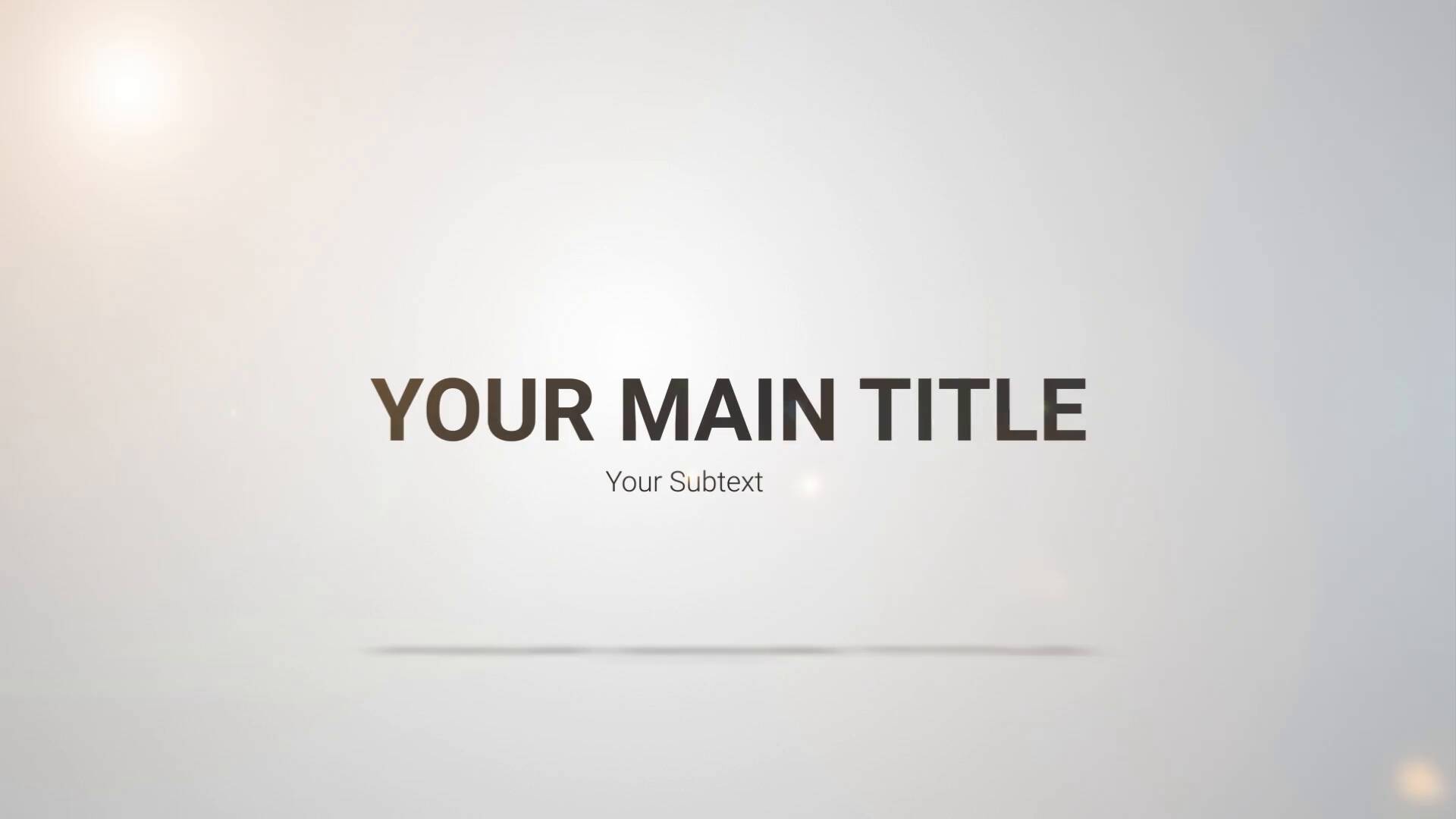 Dynamic Opener ist eine modulare Vorlage, bei der Sie selbst entscheiden können, welche Assets Sie verwenden möchten. Fügen Sie Ihre Fotos oder Videomedien zur Zeitleiste hinzu und erstellen Sie Ihr eigenes rhythmisches Intro für Ihr Projekt.
Rauschende Glitch-Effekte sind heute in Videos sehr beliebt, von subtilen Farbschimmern bis hin zu starken, wellenförmigen Verzerrungen. Wenn Sie einen geschmackvollen Glitch-Titel für Ihr nächstes Projekt suchen, ist diese minimale Vorlage genau das Richtige für Sie. Sie ist einfach zu verwenden und eignet sich perfekt für jede moderne Werbung mit einer eleganten und direkten Produktion.
Dieses Paket ist perfekt für Videofilmer, die beeindruckende Hochzeitsvideos für ihre Kunden erstellen. Diese klassischen Titel sind wunderbar in Ihrem Werkzeugkasten und werden Braut und Bräutigam garantiert gefallen.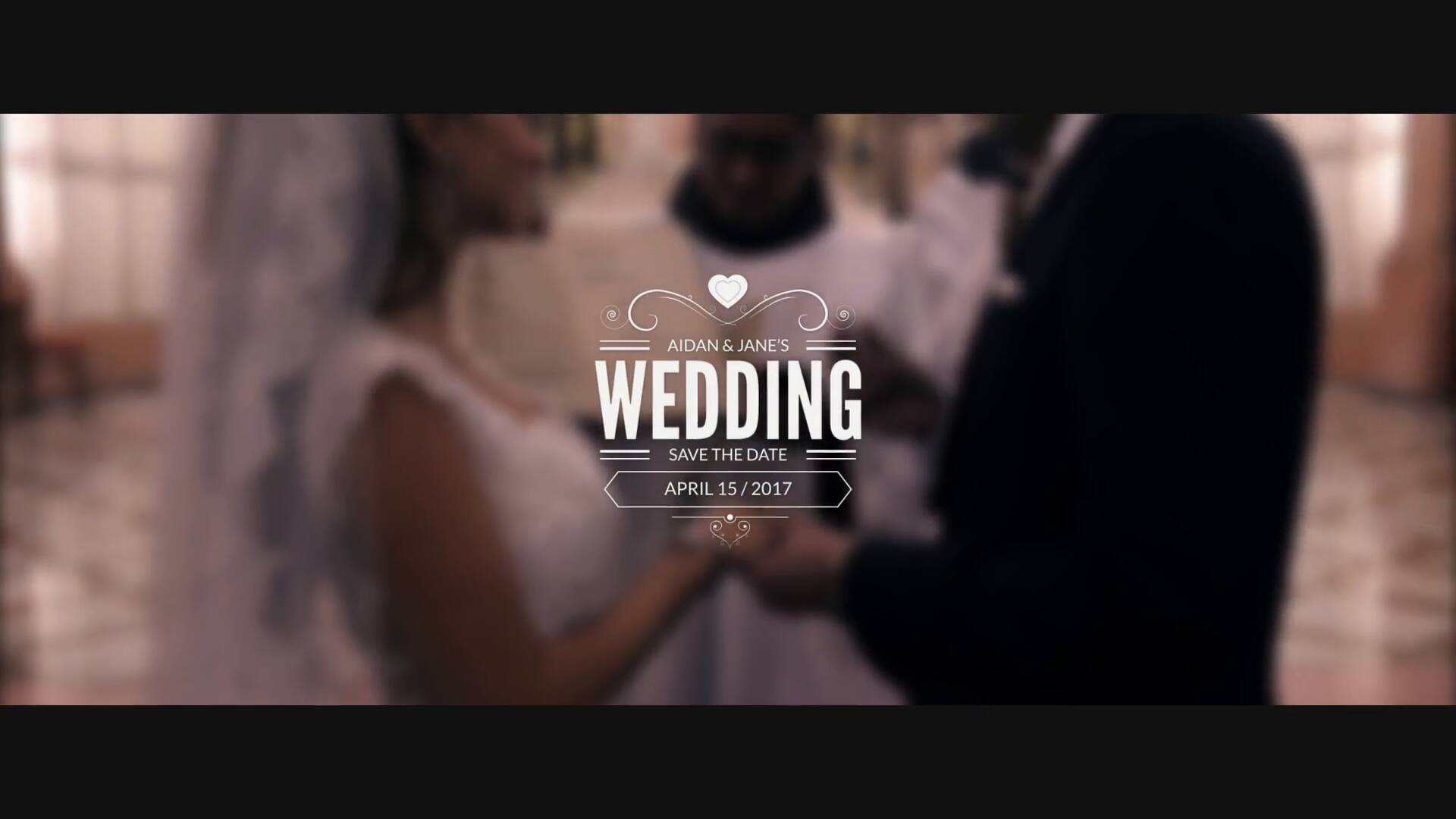 Bringen Sie Charakter und Leben in Ihre Fotos mit Vintage Memories Slideshow. Es handelt sich um eine Vorlage mit einem überzeugenden Look im Retro-Stil voller Tiefe und Emotionen. Diese Vorlage ist zwar nicht für jedes Projekt geeignet, aber für das richtige Projekt ist sie eine große Bereicherung.
Modern Lifestyle ist ein Opener, der die ganze Aufmerksamkeit auf den Text lenkt und gleichzeitig das Beste aus Ihren Fotos herausholt. Es ist schlank, filmisch, einfach zu bedienen und elegant. Verwenden Sie es, um Körnung, Lichtlecks und einen Parallaxen-Effekt in Ihren Medien zu sehen, der Ihrer Eröffnungssequenz eine Tiefenbewegung verleiht.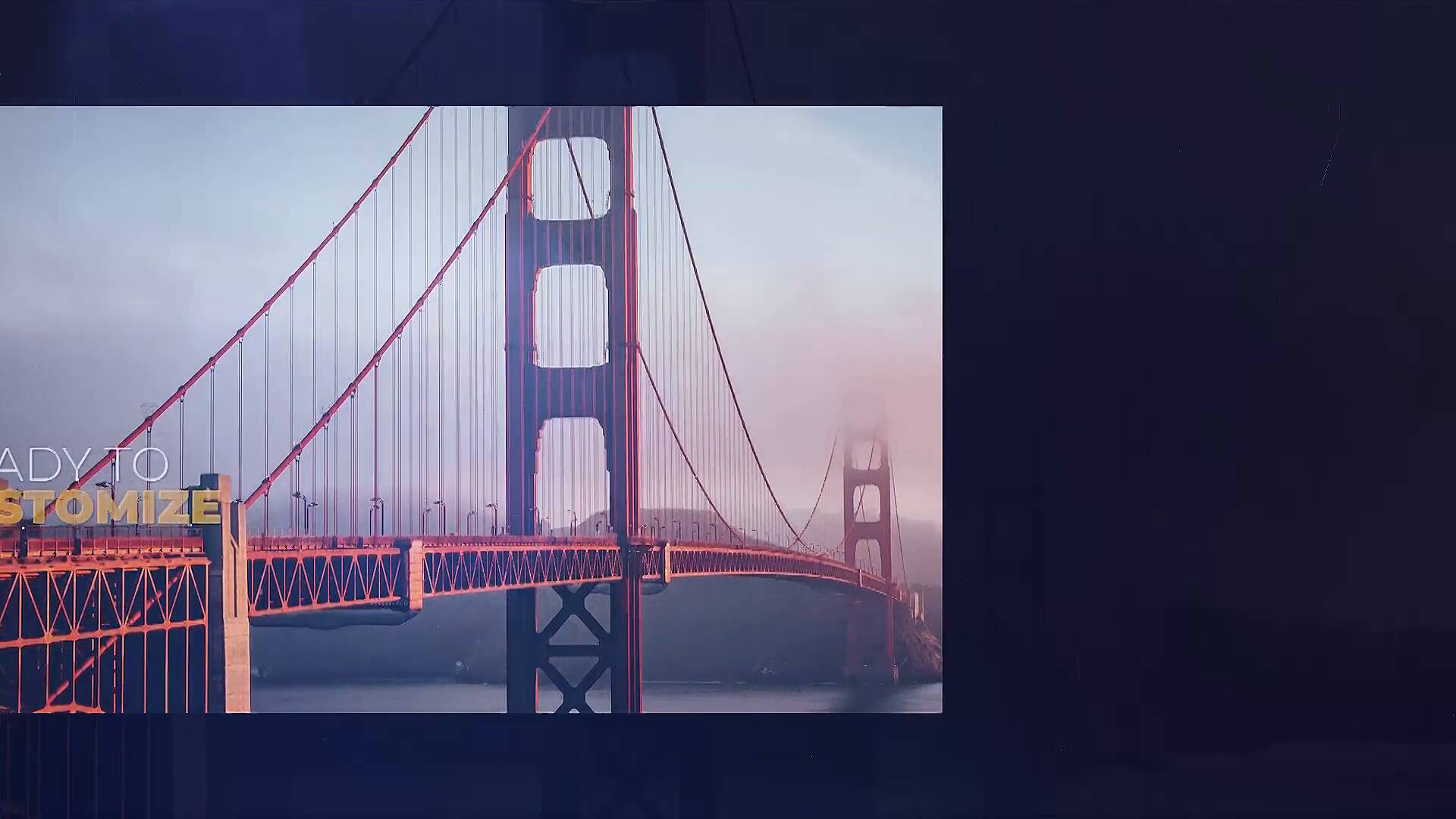 Perfekt für Aufnahme- und Schnitttechniken für Nachrichtensendung oder Live-Fernsehprojekt, ist dieses Projekt flexibel genug, um auch in anderen Themen als Nachrichten verwendet zu werden. Diese Vorlage ist leicht anpassbar und erfordert keine Plugins von Drittanbietern.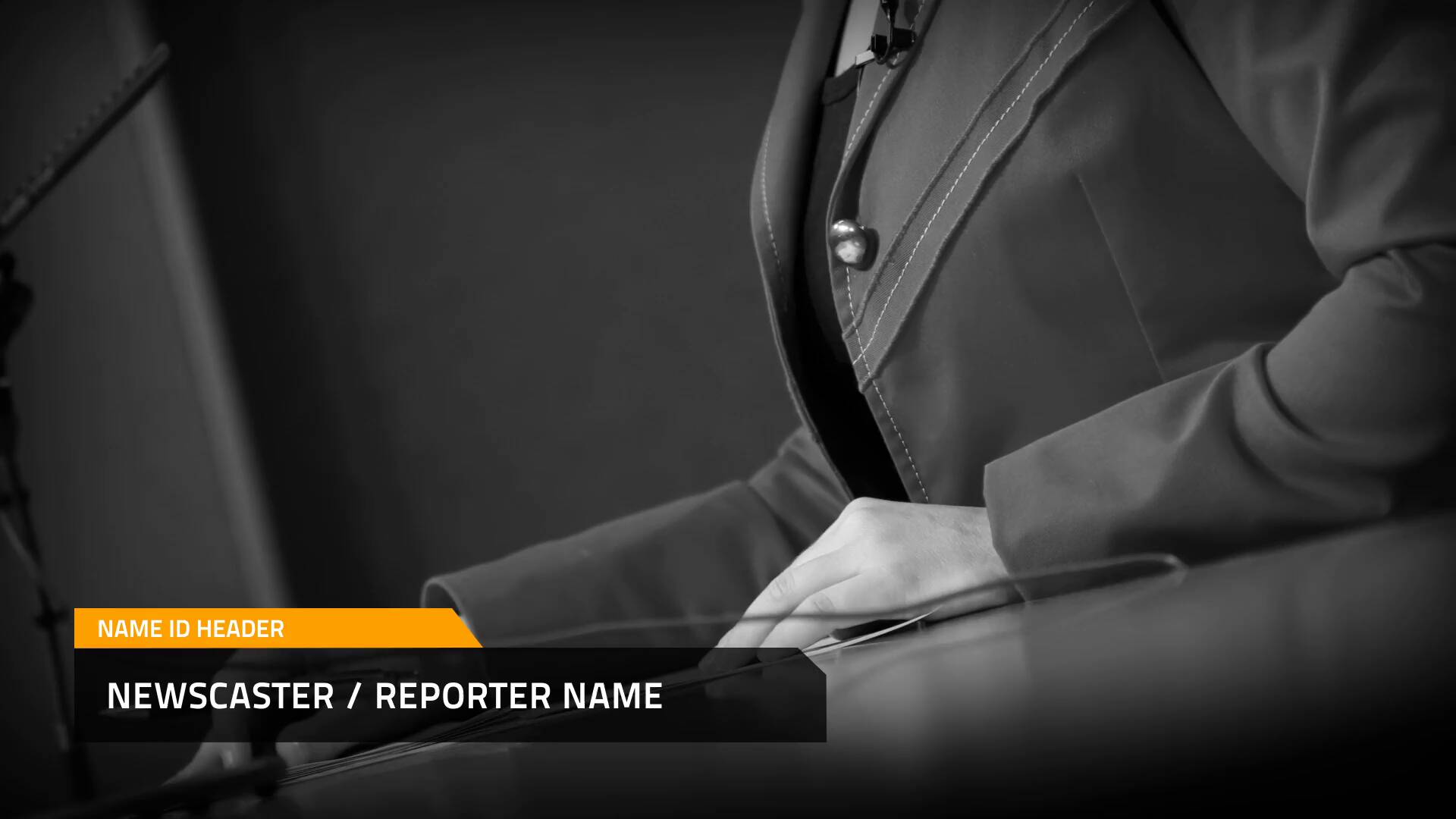 Dies ist ein äußerst beliebtes Paket, das über 400 Schnittübergänge zur Auswahl bietet. Mit vier verschiedenen Geschwindigkeiten und jeweils einem einzigartigen Sound können Sie all Ihren Videos Stil und Spannung verleihen.
Probieren Sie unseren neuen Kurs aus, um zu lernen, wie Sie mit dieser hervorragenden Vorlage vielfältige Videoübergänge erstellen können. Oder sehen Sie sich das Video-Tutorial an, um den Einstieg zu erleichtern.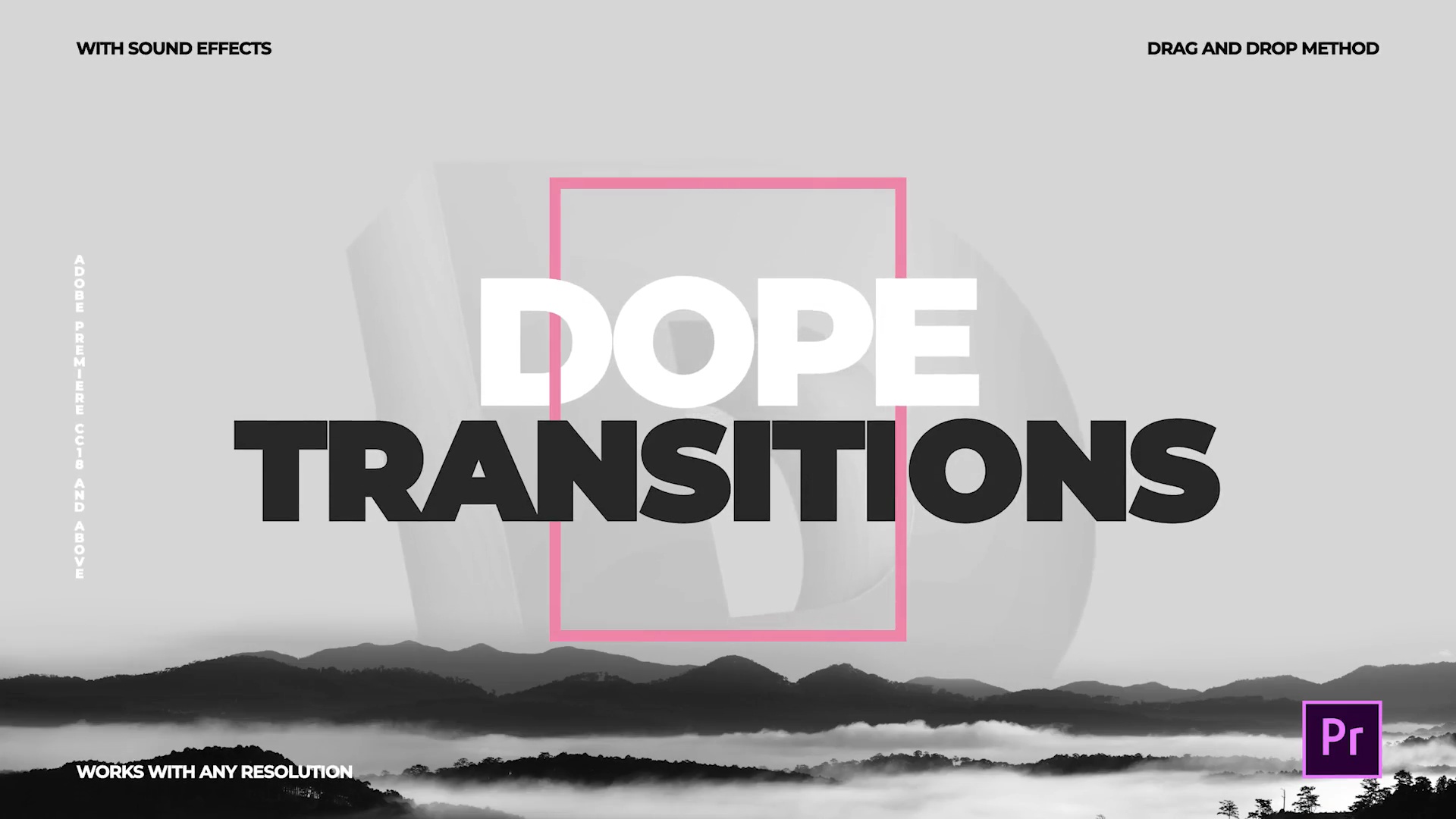 Eine großartige Vorlage für die Anzeige von Informationen zu einem bestimmten Artikel in Ihrem Video. Call Outs eignen sich hervorragend für ein Produktvideo, um auf die einzelnen Funktionen hinzuweisen und dem Publikum auf einfache Weise die Informationen zu vermitteln.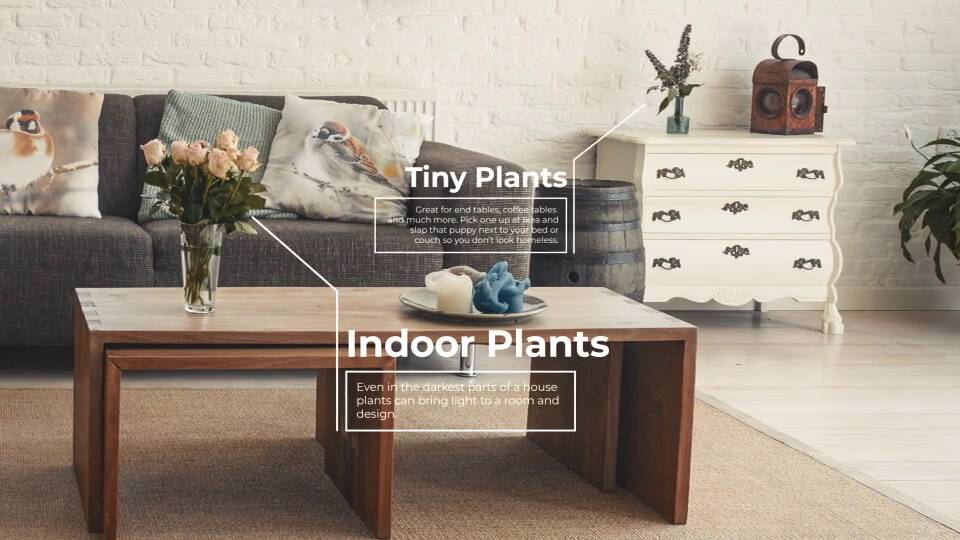 Noch mehr kreative Premiere Pro-Vorlagen
Wie Sie wahrscheinlich schon gesehen haben, gibt es auf Envato Elements einige exquisite Premiere Pro-Vorlagen. Sie sind sehr einfach zu verwenden und können Ihr Endprodukt aufwerten. In diesen Artikeln finden Sie noch mehr Titel, Übergänge und noch mehr Assets für Ihr nächstes Videoprojekt:
10 einfache Videoprojekte für Premiere Pro: Kreative Vorlagen für Videoeditoren

Andrew Childress

19 Nov 2020
Premiere Pro-Tipps für Anfänger von Envato Tuts+
Sie haben soeben einige der schönsten Vorlagen für Premiere Pro-Anfänger kennengelernt, die Sie verwenden können. Aber um wirklich loszulegen, sollten Sie einige dieser Tipps beachten, die neue Premiere Pro-Benutzer kennen sollten.
1. Die Tastaturkürzel kennen
Die Zeit, die Sie benötigen, um in den verschiedenen Menüs die gewünschte Option zu finden, kann durch Tastaturkürzel komplett eingespart werden. Diese Tastenkombinationen eignen sich sowohl für gängige Aktionen wie das Vergrößern und Verkleinern als auch für verschiedene Arten von Bearbeitungen wie die Schnitttechniken und Ripple-Funktionen.
Ich empfehle, mit der Suche nach Tastenkombinationen für Aktionen zu beginnen, die Sie immer wieder verwenden, und von dort aus zu expandieren. Andrew Childress, Dozent bei Envato Tuts+, hat eine Liste mit wichtigen Tastaturkürzeln erstellt, die Sie sich ansehen sollten:
2. Clips in Sequenzspuren umbenennen
Arbeiten Sie mit Clips, die ähnliche Dateinamen haben? Oder arbeiten Sie mit bestimmten Clips aus einem langen Stück Filmmaterial? In beiden Fällen sollten Sie lernen, wie Sie Clips in Ihrer Timeline umbenennen können. Dazu müssen Sie nur den Clip in der Timeline auswählen, auf das Menüband Clip klicken und dann auf Umbenennen.
Der Vorteil dabei ist, dass Sie den ursprünglichen Dateinamen in Ihrem Projektfenster beibehalten können. Jetzt können Sie bestimmte Clips identifizieren, während Sie in Ihrer Timeline arbeiten, ohne große Projektänderungen vorzunehmen.  
3. Verstehen, was Color Grading (Farbabstufung) ist
Wenn Sie mehr und mehr Material in Premiere Pro bearbeiten, werden Sie feststellen, dass nicht jedes Material gleich gut ist. Manchmal müssen Sie Filmmaterial verwenden, dessen Farbe angepasst werden muss. Hier kommen Farbkorrekturen und Farbabstufungen ins Spiel. Mit diesen Verfahren können Sie das Aussehen und die Wirkung Ihrer Videos verändern.
Während fortgeschrittene Farbkorrekturen schwierig zu meistern sind, eignen sich vorgefertigte LUTs (Lookup-Tables) perfekt für Anfänger. Mit nur wenigen Klicks erhalten Sie den gewünschten stilisierten Look für Ihr Filmmaterial. Erfahren Sie mehr über Farbkorrekturen und Color Grading und finden Sie LUTs hier:
Weitere Ressourcen zur Videobearbeitung und Postproduktion von Envato
Wenn Sie regelmäßig Werbevideos erstellen oder an Videomarketing arbeiten müssen, sollten Sie sich diese Ressourcen direkt von Envato ansehen.
Verbessern Sie Ihr Video-Marketing mit dem Envato-Leitfaden
Steigern Sie Ihre Videomarketing-Fähigkeiten mit unserem umfassenden Leitfaden: Hier lernen Sie Videomarketing von Anfang bis Ende.
Erfahren Sie mehr über Videoproduktion mit dem Envato Tuts+ YouTube-Kanal
Unsere schriftlichen Anleitungen haben schon vielen Menschen auf der ganzen Welt geholfen, neue Fähigkeiten zu erlernen. Aber wussten Sie, dass wir jetzt auch Video-Tutorials anbieten? Besuchen Sie unsere Wiedergabeliste mit Premiere Pro Videotutorials und machen Sie sich in verschiedenen Lektionen mit dem Editor vertraut. Hier sehen Sie nur einen der Kurse, die Sie in unserem YouTube-Kanal finden:
Kostenlose Videos, Musik und Vorlagen herunterladen von Mixkit
Bei Mixkit finden Sie kostenlose Stock-Videos, kostenlose Stock-Musik und kostenlose Vorlagen für Adobe Premiere Pro.
Erstellen Sie ein Motion Graphics Video online mit Placeit
Placeit ist ein Online-Video-Maker mit professionell gestalteten Motion Graphics-Vorlagen.
Envato Elements: Unbegrenzte Downloads
Envato Elements bietet Millionen von Stock-Elementen: Fotos, Musik, Videoclips, Schriftarten, Videoprojektvorlagen für After Effects, Premiere Pro, Final Cut Pro und Motion sowie Kreativkurse von Envato Tuts+, alles mit einem einzigen Abonnement: Laden Sie so viele Elemente herunter, wie Sie möchten, zu einem niedrigen monatlichen Preis.
Lernen Sie weiter!
Vielen Dank fürs Vorbeischauen! Envato Elements und Tuts+ fügen ständig neue Vorlagen und Tutorials hinzu, um Ihre Fähigkeiten zu verbessern. Hier sind einige weitere hilfreiche Links, die Sie sich ansehen sollten:
Want a weekly email summary?
Subscribe below and we'll send you a weekly email summary of all new Photo & Video tutorials. Never miss out on learning about the next big thing.
Sign up
Ottawa, Canada
Andre Bluteau is a writer and producer based out of Canada. He specialises in Adobe Creative Cloud, Final Cut Pro X, and Logic.
Start your 7-day free trial*
*All Individual plans include a 7-day free trial for new customers; then chosen plan price applies. Cancel any time.