Slavik Boyechko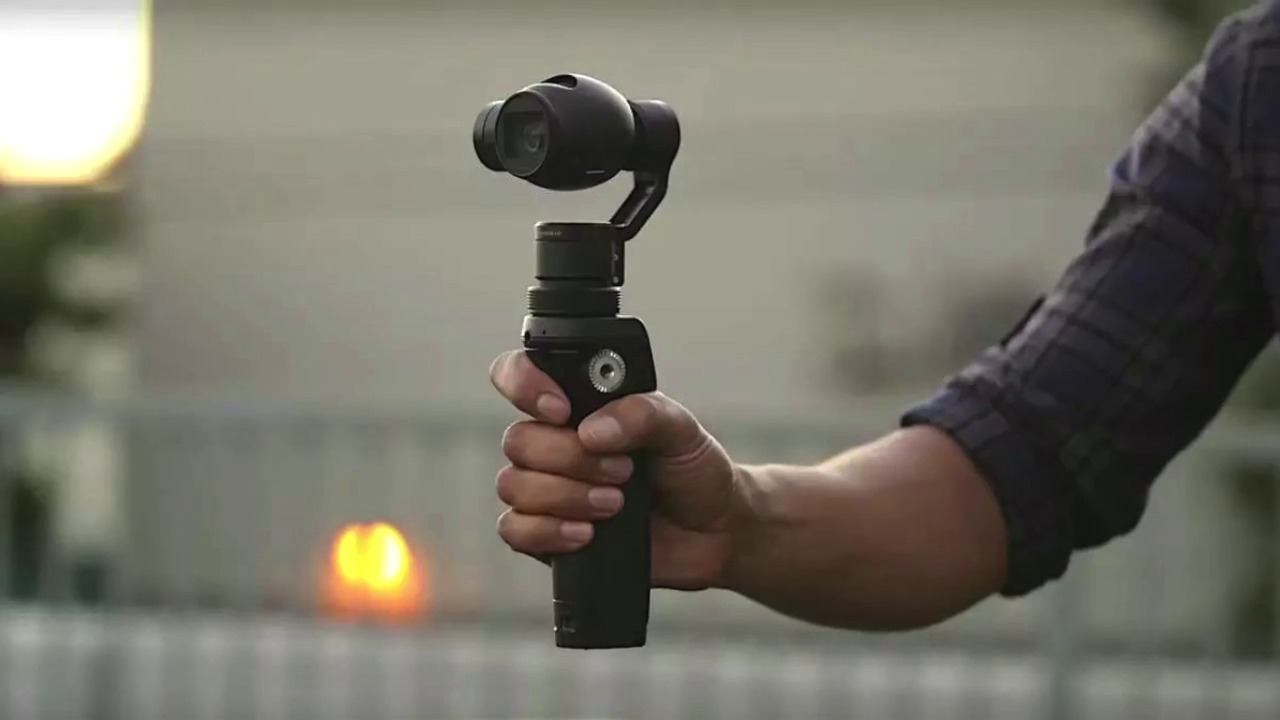 Ich hoffe, Sie haben ein paar Grundlagen gelernt, wie man ein Gimbal für stabiles Filmmaterial verwendet, ohne pleite zu gehen oder es viel zu komplex zu machen. Es gibt viele Arten von kardanischen Bohrinseln, und es kann eine Herausforderung sein, es einfach zu halten. Sie können Stabilisatoren erhalten, die das kardanische Gewicht von Ihren Armen fernhalten, Sie können Zubehör anbringen, das die Auf- und Abbewegung für Laufschüsse minimiert, Sie können das kardanische selbst an Fahrzeugen, Hubschraubern oder Booten montieren. Die Möglichkeiten sind endlos.
Wenn Sie Ihren kardanischen Betrieb auf die nächste Stufe heben möchten, können Sie mit der Software hinter den Motoren beginnen. Sie können an den PID-Einstellungen herumspielen und die Motoren so betreiben, dass sie Ihrem individuellen Geschmack entsprechen, z. B. ein oder zwei Motoren ausschalten.
Oder Sie können darüber hinausgehen, indem Sie Ihr eigenes Gimbal bauen. Die Motoren und die Software, die viele Kardanringe verwenden, stehen der Öffentlichkeit tatsächlich zur Verfügung, um sich selbst zusammenzusetzen. Ein Großteil dieser Ausrüstung stammt aus der Welt der RC-Hubschrauber, in der es lange Zeit um DIY-Konstruktionen ging, bevor die Filmemacher die kardanischen Motoren zur Stabilisierung der Kamera einführten.
Mit Blick auf die Zukunft gibt es neue Entwicklungen bei Kardanringen, die einen störungsfreien Betrieb, ein einfacheres Auswuchten und eine bessere Integration in eine Vielzahl von großen und kleinen Kameras ermöglichen. Besonders aufregend sind Einhand-Kardanringe mit eingebauten Kameras, die sehr professionell aussehende Bilder haben. Diese kardanischen / Kamerakombinationen sind nicht größer als ein Fahrradgriff, sodass Sie sie überall hin mitnehmen können.
Und heutzutage gibt es Kameras, deren Sensoren über eine integrierte elektronische Stabilisierung verfügen, die in Kombination mit bildstabilisierten Objektiven Wunder wirken. Und schließlich gibt es aufregende Entwicklungen bei den Postproduktionseffekten, die selbst das wackeligste Filmmaterial glatt aussehen lassen. Vielleicht verschwinden die Gimbals fast so schnell, wie sie auf die Bühne kamen.
In jedem Fall ist es eine aufregende Zeit, sich mit Videoproduktion und Kamerabewegung zu befassen. In der Zwischenzeit viel Spaß beim Aussteigen und Schießen mit dem Gimbal, den Sie heute haben!

Want a weekly email summary?
Subscribe below and we'll send you a weekly email summary of all new Video tutorials. Never miss out on learning about the next big thing.
Sign up
Slavik Boyechko is an Emmy award-winning filmmaker and owner of Minn Films, which creates inspirational videos about people and organizations.
Looking for something to help kick start your next project?
Envato Market
has a range of items for sale to help get you started.