Duncan Clark
Nichts ist so spannend wie die dunkle, berechnende und kryptische Welt der Science-Fiction. Eingebettet in die unendlichen Weiten des Universums und Ihre grenzenlose Vorstellungskraft, sind diese Sci-Fi-Vorlagen für After Effects eine Klasse für sich.
Wenn Sie noch keine genaue Idee haben, können Sie diese Beispiele auch als Storyboard Video-Vorlage verwenden. Ein Video mit Vorlagen zu erstellen, ist in der Regel viel einfacher, als sich stundenlang vor eine leere Leinwand zu setzen.
Die besten Science-Fiction-Vorlagen für Adobe After Effects
Die hier gezeigten futuristischen Projekte stammen alle von Envato Elements, dem Abonnement für unbegrenzte Downloads mit Millionen von kreativen Assets, darunter Tausende von After Effects-Vorlagen, die alle auf ihre Qualität geprüft wurden. Hier ist unser Showcase:
Mit hochwertigen 3D-Modellen und drei nahtlosen Texturen—zerstreut, spiegelnd und normal—ist Sci Fi Hex eine hervorragende Option für Opener von Videospielen und Werbevideos mit Sci-Fi-Flair. Text kann in Form von Lower Thirds oder Call-Outs-Titel mit vollständiger Anpassungssteuerung integriert werden
Das Mutterschiff der Sci-Fi-Vorlagen, das Sci-fi Interface HUD Pack 3, enthält satte 500 animierte Elemente und Kompositionen, die aus separaten Gruppen oder vorgefertigten Gruppen zusammengestellt werden können.
Heads-Up-Displays (HUDs) sind eine tolle Möglichkeit, Filmprojekten einen Sci-Fi-Look zu verleihen. Dieses komplexe Design bietet eine beliebige Anzahl von Optionen in allen Auflösungen.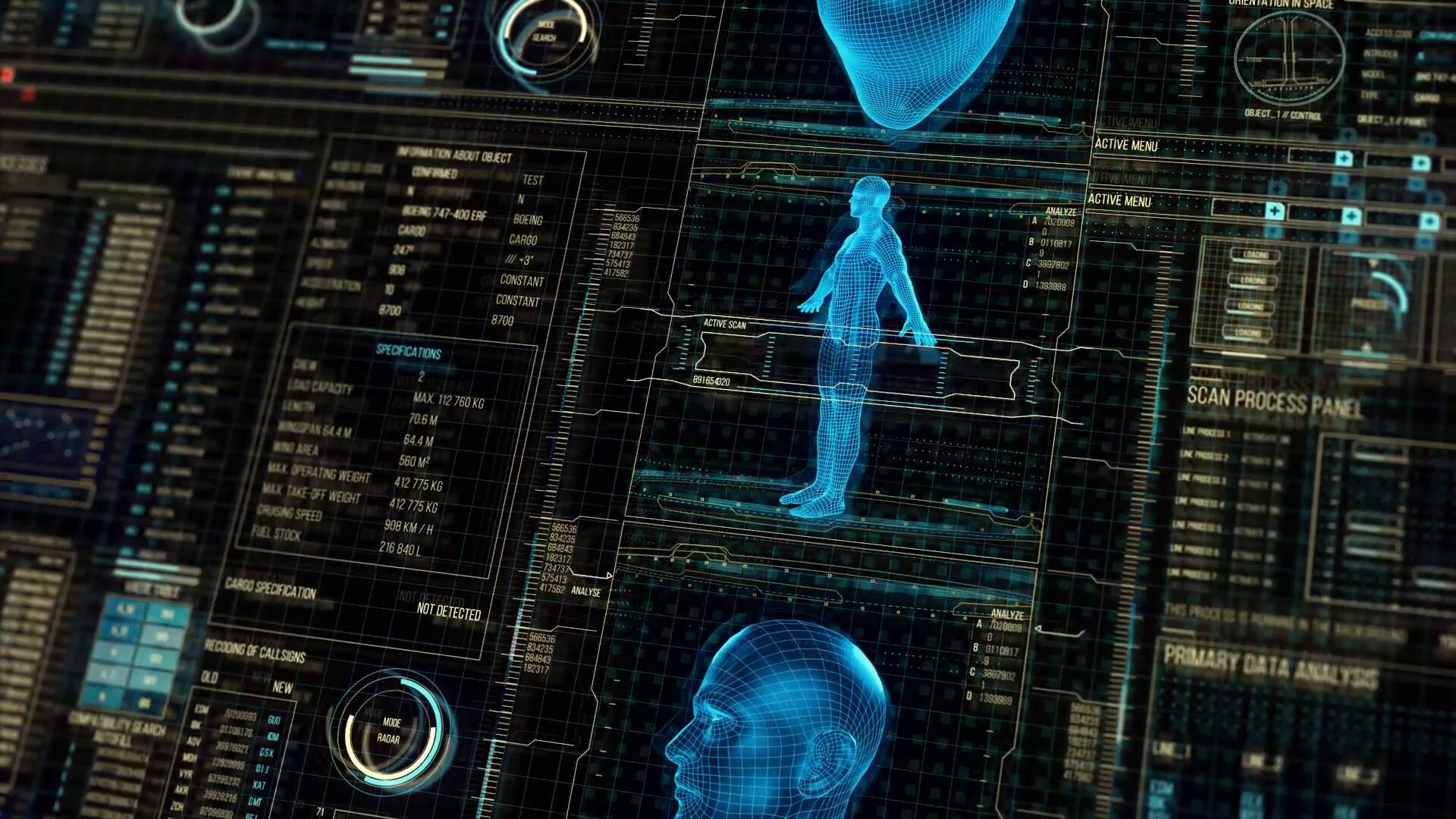 Lassen Sie Ihr Logo durch das Funkeln von LED-Lichtern erstrahlen. Filmisch und futuristisch, mit einem Hauch von Glitch, wirkt Sci-Fi Logo teils wie ein Computerbildschirm, teils überirdisch und präsentiert Ihr Logo als Innovation und Intellekt in einem.
Kreisförmige, leuchtende Formen bewegen sich in dieser faszinierenden Opener-Vorlage, als ob sie Antworten anpeilen und gleichzeitig den Fokus erweitern würden. Sci-Fi HUD Intro stellt Ihre nachfolgenden Medien in einen sauberen, kontinuierlich berechnenden Kontext, der man nicht hinwegsehen kann.
Diese hübsche After Effects Video Vorlage präsentiert Ihr Filmmaterial wie aus den Tiefen einer im Weltraum schwebenden Sci-Fi-Struktur. Wie Asteroiden, die sich im Abgrund koordinieren, 3D Sci-Fi Technology enthält 3D-Blöcke, die sich in einer surrealistischen Struktur zusammensetzen, bevor sie leicht wieder auseinanderbrechen
Zeigen Sie Ihr Video oder Ihre Bilder durch durchsichtige Sechseckformen in dieser digitalen Diashow-Vorlage. Digital Sci Fi Slideshow enthält Fadenkreuze, Parallaxe und einen Hauch des dunklen, sternenklaren Universums, um Unternehmens- oder Sci-Fi-Präsentationen auf eine futuristische Ebene zu bringen.
Erstellen Sie den Trailer für Ihr Sci-Fi-Projekt mit einer Vorlage, die den ganzen Glanz und die Grandiosität eines Hollywood-Films mit großem Budget vermittelt. Epic Sci-Fi Trailer enthält Titel im Blockbuster-Stil, die durch dynamische Linien und rauschende Video-Glitches unterstrichen werden, die schreien: "Halten Sie sich fest!"
Präsentieren Sie Ihre Panoramavideos und -bilder wie auf einer gigantischen Leinwand im Inneren einer Raumstation. 3D Panorana Sci-Fi Video Displays versetzt Sie in eine futuristische, galaktische Welt mit einem 3D-Cyclorama, das ideal für Landschafts- und Panoramavideos ist.
Für textlastige Projekte mit Sci-Fi-Flair sollten Sie Animiertes Sci-fi Alphabet ausprobieren. Blockbuchstaben werden in animierte Umrisse verwandelt, die den Betrachter mit Ihrer Botschaft fesseln, während die kraftvollen Übergänge Gravität ausstrahlen.
Wie eine Drohne, die direkt durch die Grenzen eines riesigen Raumschiffs segelt, hat der imposante Aufbau von Sci-Fi Logo Reveal einen fesselnden Störeffekt, der mit einer Logoenthüllung endet. Wählen Sie aus zwei verschiedenen animierten Versionen für eine optimale Anpassung.
Entdecken Sie weitere Ressourcen für Videomacher von Envato
Lesen Sie den Envato Video Marketing Guide
Verbessern Sie Ihre Videomarketing-Fähigkeiten mit unserem umfassenden Leitfaden: Hier lernen Sie Videomarketing von Anfang bis Ende.
Kostenlose Video-Assets von Mixkit herunterladen
Bei Mixkit finden Sie kostenlose Stock-Videos, kostenlose Stock-Musik und kostenlose Vorlagen für Adobe Premiere Pro.
Erstellen Sie mit PlaceIt ein Motion Graphics Video online
Sie brauchen keine professionelle Software, um visuell ansprechende Videos zu erstellen, Sie können sie direkt in Ihrem Browser erstellen: PlaceIt ist ein Online-Service mit einem Video-Maker, der professionell gestaltete Motion-Graphics-Vorlagen verwendet.
Envato Elements: Unbegrenzte Downloads
Envato Elements bietet Millionen von Stock-Elementen: Fotos, Musik, Video-Clips, Schriftarten, Grafikvorlagen aller Art, Videoprojektvorlagen für After Effects, Premiere Pro, Final Cut Pro und Motion sowie Kreativkurse von Envato Tuts+, alles mit einem einzigen Abonnemen.
Weitere leicht anwendbare Presets für After Effects
Want a weekly email summary?
Subscribe below and we'll send you a weekly email summary of all new Video tutorials. Never miss out on learning about the next big thing.
Sign up
New York, NY
Duncan Clark is a freelance writer based in Brooklyn. She has a BA and MA in Literature and specializes in visual arts writing.
Looking for something to help kick start your next project?
Envato Market
has a range of items for sale to help get you started.