Read Time:
5 mins
Languages:
Explorando metraje de video e imágenes de stock, puede ser difícil encontrar fotos y videos que representen la expresión completa de personas, culturas y experiencias que conforman este mundo. La representación y la representación manipulada o tergiversada, importan; Aquí te digo cómo y por qué deberías prestar mucha atención cuando prepares tu proyecto de video o fotográfico.
Por Qué Importa la Representación
La representación en proyectos audiovisuales o fotográficos debería ser diversa porque la vida es diversa. Si excluimos de nuestros proyectos a las mujeres, o personas transgénero, o personas de color, o personas con capacidades diferentes (físicas y cognitivas), entonces básicamente estamos diciendo que no hay lugar para esas personas en la vida real. Es importante que quien está ante la cámara y quien está detras de la lente continúen para convertirse en más inclusivos.
La Humanidad Incluye a Todo Tipo de Personas, Perspectivas y Experiencias

La realización de proyectos audiovisuales y fotográficos todavía están dominados por hombres de raza blanca.
Digamos que estás buscando metraje de stock de ejecutivos de alto nivel para un proyecto: Sé por mi experiencia que en sitios de material de stock encontrarás principalmente hombres adultos de raza blanca. Si nosotros luego usamos ese metraje-puedes comprender cómo ocurre eso, cuando no hay alternativa-¿qué pasa?
No solamente estamos perpetuando la idea de que únicamente rostros blancos y masculinos son adecuados para puestos de éxito y responsabilidad, sino también estamos diciendo a los sitios de material de stock que queremos más de esos rostros blancos y masculinos. Estamos repitiendo eso una y otra vez.

La misma dinámica se produce en toda clase de situaciones. La exclusión sutil (y no tan sutil) y la deshumanización de grupos de personas puede exacerbar la injusticia y la explotación.

Cómo Crear una Representación Equitativa en Tus Propios Proyectos Audiovisuales y Fotográficos

La Diversidad es Fortaleza: Evita el Tokenismo, Celebra la Diferencia

Está todo bien en decir sé más inclusivo en tus imágenes o en tu video, pero es importante ser muy deliberado en tus elecciones. Agregar a alguien simplemente por el tema del marketing sin entender la dinámica de la representación resulta obvio e insultante. El punto es, si algo está fuera de nuestra experiencia directa entonces a veces, solo lo desconocemos y eso está bien, pero es importante preguntar a los que saben.
Un reciente anuncio de British Airways, resume esto muy bien, reunir a personas de diferentes orígenes para mostrar a Gran Bretaña.
Evita Estereotipos, Celebra la Complejidad

Perpetuar estereotipos puede rondar de lo irrespetuoso a lo abiertamente racista, sexista, capacitista o elitista, y siempre deberíamos estar conscientes de que estemos representando a las personas de manera justa. Por ejemplo, una búsqueda del término 'pandilla' no debería resultar en imágenes que caigan en estereotipos de jóvenes de cierta raza.
Las normas de la belleza de género es otro ejemplo poderoso: Había una nota reciente sobre un hombre que fue a comprar a su hija una camiseta de fútbol, únicamente para encontrar que los modelos masculinos fotografiados eran jugadores de fútbol acentuando el tema deportivo y el modelo para la versión femenina era considerado como 'sexy' más que deportivo.

Este es un tipo de imágenes reductivas y destructivas basadas en encasillar a las personas en prejuicios, tropos y asunciones arraigadas que bueno, pueden tristemente extenderse a todo. Corresponde a cada uno de nosotros considerar no solo los aspectos estéticos o comerciales de nuestro trabajo, sino también cómo las imágenes impactarán a las personas, espectadores y a la gente que mostramos.

Realiza el Cambio

Parece una frase hecha, pero el cambio comienza con cada uno de nosotros, y la única manera que vamos a ver una mejor representación en proyectos audiovisuales y fotográficos es esforzarnos para ello, pero en nuestras propias fotos y videos y en los proyectos en que trabajamos. Las pequeñas cosas, como la manera en que grabamos nuestro metraje o lo que elijas para representar en tus imágenes de stock, puede ser el inicio que marque una gran diferencia.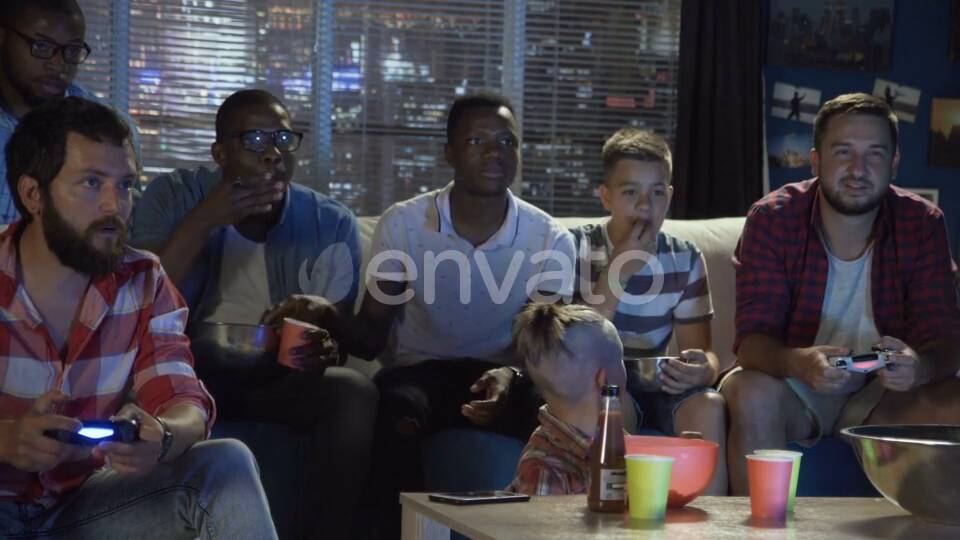 Envato Elements
Envato Elements tiene una creciente biblioteca de fotografía de stock y metraje de stock realizado por un diverso grupo de autores y colaboradores de todo el mundo. Puedes descargar tantos como gustes por una suscripción mensual y la cantidad de material sigue aumentando todo el tiempo.
Si realizas un magnífico contenido que quieres vender, también podrías considerar convertirte en autor en Envato Elements.
Photographer and writer based in north east England.
Marie Gardiner is a writer and photographer from the North East of England. After gaining her degree in Film and Media, Marie worked in the media industry, before leaving to set up the business she runs with her partner: Lonely Tower Film & Media. As well as writing about visual practices like photography and video, Marie is also the author of Sunderland Industrial Giant (The History Press, 2017) and Secret Sunderland (Amberley Publishing 2019). Her photographic work focuses on landscapes and industrial ruins, particularly those of the North Pennines as she continues to work on her long-form documentary project Changing Landscapes.
Weekly email summary
Subscribe below and we'll send you a weekly email summary of all new Photo & Video tutorials. Never miss out on learning about the next big thing.
Update me weekly
Looking for something to help kick start your next project?
Envato Market
has a range of items for sale to help get you started.