Marie Gardiner
La navidad estará aquí antes de que nos demos cuenta y qué mejor manera de llegar a esta temporada que  un video navideño personalizado. En este tutorial te enseñaremos cómo hacer un video de navidad de manera fácil y rápida usando plantillas Adobe Premiere.
Cómo Hacer un Video de Navidad
Aunque las celebraciones de este año serán un poco distintas para muchos de nosotros, es importante tomarse un poco de tiempo para las cosas que importan: como la familia y amigos. Y qué mejor manera de hacerlo que un video navideño personalizado.
Recursos para Crear Video Navideño
Si te gustaría continuar y aprender cómo hacer un video de navidad, aquí está una lista con los recursos que utilizamos. Todos son de Envato Elements y están incluidos en la suscripción mensual para crear todos los videos de navidad que quieras. 
Plantilla Navideña
Material de Video
Imágenes
Música
1.

Abre la Plantilla Navideña

Así es como se ve la plantilla de navidad cuando la abres. Puedes ver que en la línea de tiempo hay una Escena Principal, que es la que estarás editando. Los efectos de polvo y ruido análogos, fugas de luz y viñeteo se encuentran en las capas superiores.

El proyecto principal está desglosado en tres carpetas: Editar, Final y Recursos para crear video navideño.
2.

Agrega Material de Video e Imágenes Fijas

Dirígete a la carpeta de Editar y abre la subcarpeta de Shots. 
Cada subcarpeta que veas listada es material de video que puedes reemplazar con el tuyo para crear video navideño. Da doble clic en Shot 01 y verás un placeholder en tu línea de tiempo.
Arrastra tu material de video o imagen fija para que se ajuste al placeholder en la línea de tiempo.
Si lo haces de la misma duración que en el ejemplo uno, este se ajustará adecuadamente a la plantilla navideña. Ten en cuenta que tal vez debes modificar el tamaño o ajustarlo para que se vea correctamente. Reemplaza todos los Shots en la carpeta de Editar de la misma manera.
Si estás usando material de video en movimiento (en lugar de imágenes), asegúrate que la acción que se muestra está sobre el placeholder. ¡De otra manera no podrás ver la parte correcta en la plantilla de navidad!
Debido a los efectos sobrepuestos en las Plantillas Adobe Premiere, debes revisar tu Secuencia Final para vigilar el encuadre de la grabación y verificar lo que verás realmente.
3.

Edita el Texto

Probablemente este es buen momento para señalar que si no instalas la fuente que las plantillas Adobe Premiere usan, esta será una que ya tienes de manera predeterminada. Así tal vez quieras elegir una fuente festiva.
Abre el Final Folder y la subcarpeta de Titles.
Da doble clic en cualquier titulo para editarlo.
Aparecerá en tu línea de tiempo y ahí puedes darle doble clic de nuevo para editar la caja de texto. 
De nuevo, consulta tu Secuencia Final para revisar cómo se ve en la plantilla de navidad.
4.

Agrega una Pista Musical
Dirígete a la Secuencia Final y arrastra tu pista de audio a la línea de tiempo. Donde dice Audio 1.
Probablemente necesitas editar la pista para que se ajuste a la plantilla de navidad. Si no te sientes cómodo editando audio, solamente haz fade out a la pista al final en tus videos de navidad. 
5.

Renderiza y Disfruta tu Video Navideño Personalizado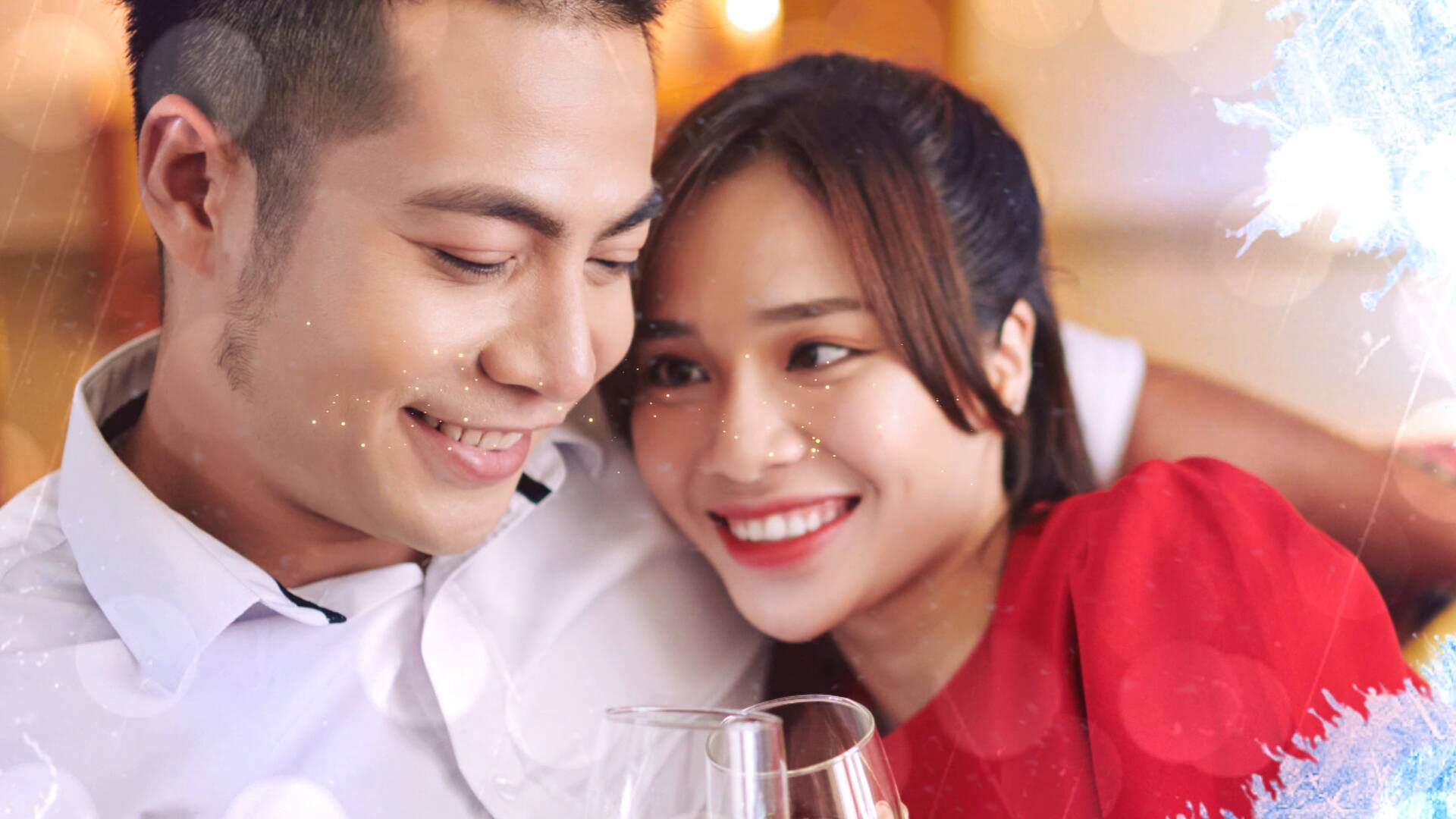 Renderiza tus videos de navidad y estarás listo para desearle una muy feliz navidad a todos los que quieres. ¡Y esperamos que tú también tengas unas felices fiestas! Ahora que ya sabes cómo hacer un video de navidad, revisa más recursos que te pueden ser útiles para crear video navideño o cualquier otro proyecto que tengas en mente. 
Más Recursos de Video de Envato
Lee la Guía para Video Marketing de Envato
Aumenta tus habilidades para el video marketing con nuestra guía completa: aprenderás video marketing de inicio a fin.
Descarga Video Gratis, Música Gratis y Plantillas Motion Graphics Gratis de Mixkit
Revisa Mixkit para videos de stock gratuitos, música de stock gratuita y plantullas gratuitas para Adobe Premiere Pro. ¡Sí, por favor!
Crea un Video Motion Graphics en Línea con PlaceIt
No necesitas software profesional para crear videos visualmente atractivos. Puedes hacerlos directamente en tu navegador: PlaceIt es un servicio en línea con un editor de video que usa plantillas motion graphics diseñadas profesionalmente.
Envato Elements: Descargas Ilimitadas
Envato Elements ofrece millones de ítems de stock: fotos, música, video clips, fuentes, plantillas para gráficos de todos los tipos, plantillas para video proyectos After Effects, Premiere Pro, Final Cut Pro y Motion, así como cursos creativos de Envato Tuts+, todo con una suscripción única.
Más Tutoriales Navideños
Want a weekly email summary?
Subscribe below and we'll send you a weekly email summary of all new Video tutorials. Never miss out on learning about the next big thing.
Sign up
Photographer and writer based in north east England.
Marie Gardiner is a writer and photographer from the North East of England. After gaining her degree in Film and Media, Marie worked in the media industry, before leaving to set up the business she runs with her partner: Lonely Tower Film & Media. As well as writing about visual practices like photography and video, Marie is also the author of Sunderland Industrial Giant (The History Press, 2017), Secret Sunderland (Amberley Publishing 2019), and Celebrating Sunderland (Amberley Publishing 2023). Her photographic work focuses on landscapes and industrial ruins, particularly those of the North Pennines as she continues to work on her long-form documentary project Changing Landscapes.
Looking for something to help kick start your next project?
Envato Market
has a range of items for sale to help get you started.