Marie Gardiner
Los tercios inferiores son los títulos en pantalla que ayudan a proporcionar un contexto a tu audiencia. Deberían ser fáciles de leer, y encajar bien con los temas de tu producción. Veamos cómo usar una plantilla puede ayudar a ello.
Por qué usar una plantilla para los tercios inferiores
Se dice que las plantillas deterioran la unicidad de tu marca. Mientras que puede ser verdad, es importante considerar por qué podría darse el caso y las medidas a tomar para contrarrestar eso, si es así.
Pronto veremos el "cómo" para eso, pero por ahora, aquí están algunas razones de peso a considerar para el uso de una plantilla:
Es efectiva de acuerdo a su costo. Si no tienes el presupuesto para contratar a un diseñador, entonces usar una plantilla, particularmente las que forman parte de una suscripción, pueden ser un magnífico trato: obtener un estupendo diseño a una fracción del costo.
Tienes el control sin necesidad de saber utilizar prolijamente software de diseño o video. Muchas plantillas incluyen la funcionalidad de "arrastrar y soltar" y tienen detallados controles modulares, así que puedes crear algo rápido y fácilmente.
Comenzar desde cero puede ser difícil, una plantilla te da un buen punto de inicio y puede motivar inspiración para desarrollar lo que quieres.
Aunque Adobe Premiere, como la mayoría de los programas de edición, tiene plantillas básicas integradas, estas son austeras y en primera instancia lucen aburridas. En contraste, After Effects soporta una enorme variedad de plantillas para tercios inferiores y constantemente se agregan más. Adobe también facilita el trabajar principalmente en Premiere, con After Effects haciendo las animaciones en segundo plano.

Cómo crear un título de tercios inferiores usando una plantilla
Aún cuando usas una plantilla, hay algunas cosas que necesitas considerar en relación a los tercios inferiores.
Elección de la fuente
Aunque las plantillas a menudo vienen con una fuente (o tu software sugerirá un remplazo similar) deberías asegurarte que la fuente que elijas sea fácil de leer y concuerde con el resto de tu video. De manera tradicional, las fuentes sans serif, las que no tienen remates o gracias, son consideradas más fáciles de leer.
Mantenerlo breve
Tu texto debería ser conciso, recuerda que cualquier información está ahí para apoyar los elementos visuales (por ejemplo el nombre de una persona en la pantalla) y si incluyes demasiado, se convertirá en una barrera. Considera acortar la información a lo esencial, o elegir solo un título o descripción.
Esquema de Color
Una plantilla generalmente vendrá con colores elegidos intencionalmente, pero la mayoría de las plantillas te dan la opción de personalizarlos para que estén en sintonía con tu proyecto. Trata de elegir colores que complementen tu proyecto audiovisual, pero también destaquen lo suficiente para que la gente se percate de ellos, en lugar de tenerlos fusionados en el fondo.
Número de líneas
Los tercios inferiores pueden ser sencillos, dobles o triples (una línea, dos líneas y tres líneas). Apégate al mismo formato de principio a fin, o puede lucir desordenado. Tres líneas solo deberían usarse si hay mucha información imprescindible para aparecer en la pantalla, de otra manera la norma sería una o dos líneas, con un nombre y título, por ejemplo.
Plantillas para tercios inferiores editables en After Effects
En Envato Elements hay mucho para elegir cuando se trata de plantillas para tercios inferiores editables en After Effects, y puedes descargar tantas como gustes una vez que estás suscrito. Aquí están tres magníficos ejemplos:
Con 16 diseños únicos, este paquete de tercios inferiores para Adobe After Effects te permitirán personalizarlo fácilmente y controlar los colores. Cada diseño tiene hasta tres variantes, así que hay muchísimas elecciones cualquiera que sea tu proyecto.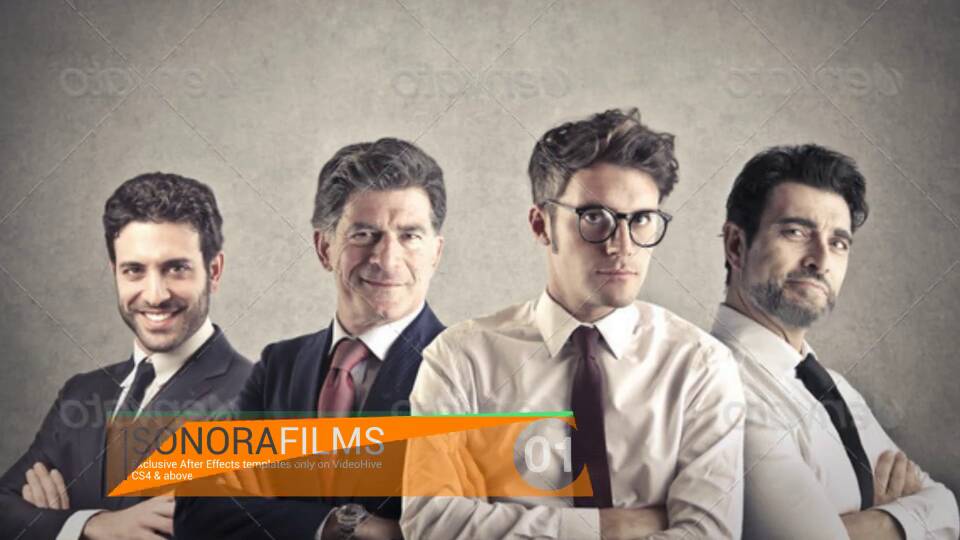 Con 25 animaciones para elegir, este paquete será adecuado para una amplia variedad de proyectos audiovisuales. Hay un enlace a la fuente gratuita utilizada y un tutorial en formato PDF incluido para disipar tus dudas.
Algo un poco diferente, este HUD (heads-up-display o visualización cabeza arriba) es distinto y perfecto para cualquier cosa relacionada con un videojuego o las fuerzas militares. Hay seis elementos en el paquete, cada uno con una duración de 20 segundos.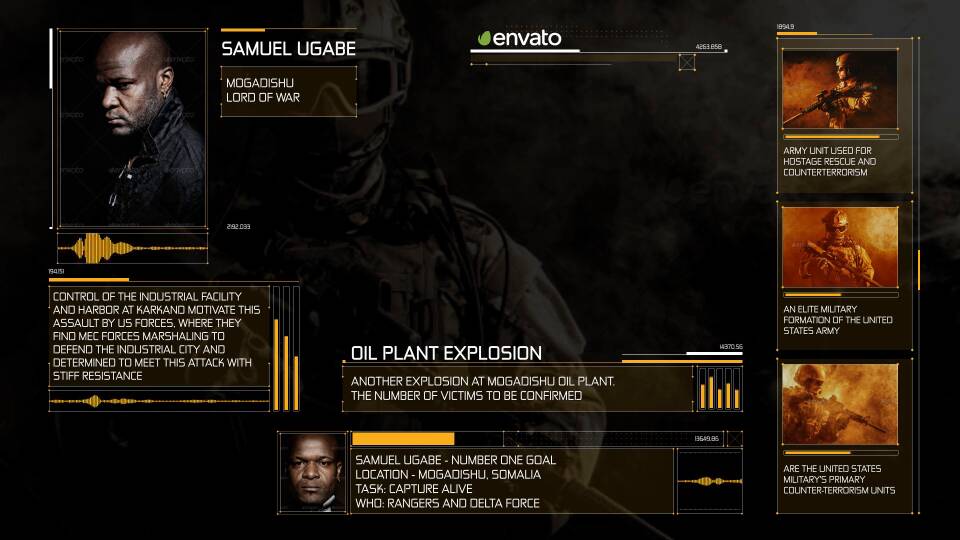 Más consejos magníficos para tercios inferiores
Want a weekly email summary?
Subscribe below and we'll send you a weekly email summary of all new Photo & Video tutorials. Never miss out on learning about the next big thing.
Sign up
Photographer and writer based in north east England.
Marie Gardiner is a writer and photographer from the North East of England. After gaining her degree in Film and Media, Marie worked in the media industry, before leaving to set up the business she runs with her partner: Lonely Tower Film & Media. As well as writing about visual practices like photography and video, Marie is also the author of Sunderland Industrial Giant (The History Press, 2017), Secret Sunderland (Amberley Publishing 2019), and Celebrating Sunderland (Amberley Publishing 2023). Her photographic work focuses on landscapes and industrial ruins, particularly those of the North Pennines as she continues to work on her long-form documentary project Changing Landscapes.
One subscription. Unlimited Downloads.