Marie Gardiner
Si quisieras celebrar el año nuevo lunar creando un video para tus amigos, familiares, clientes o alguien más, entonces te enseñaremos cómo realizar uno rápida y fácilmente en After Effects, con una plantilla y metraje de stock.
Recursos utilizados
Todo los recursos mencionados a continuación están disponibles en Envato Elements, ¡con una suscripción puedes usar tantas plantillas como gustes, tan a menudo como gustes!
Plantilla
Metraje de stock
Música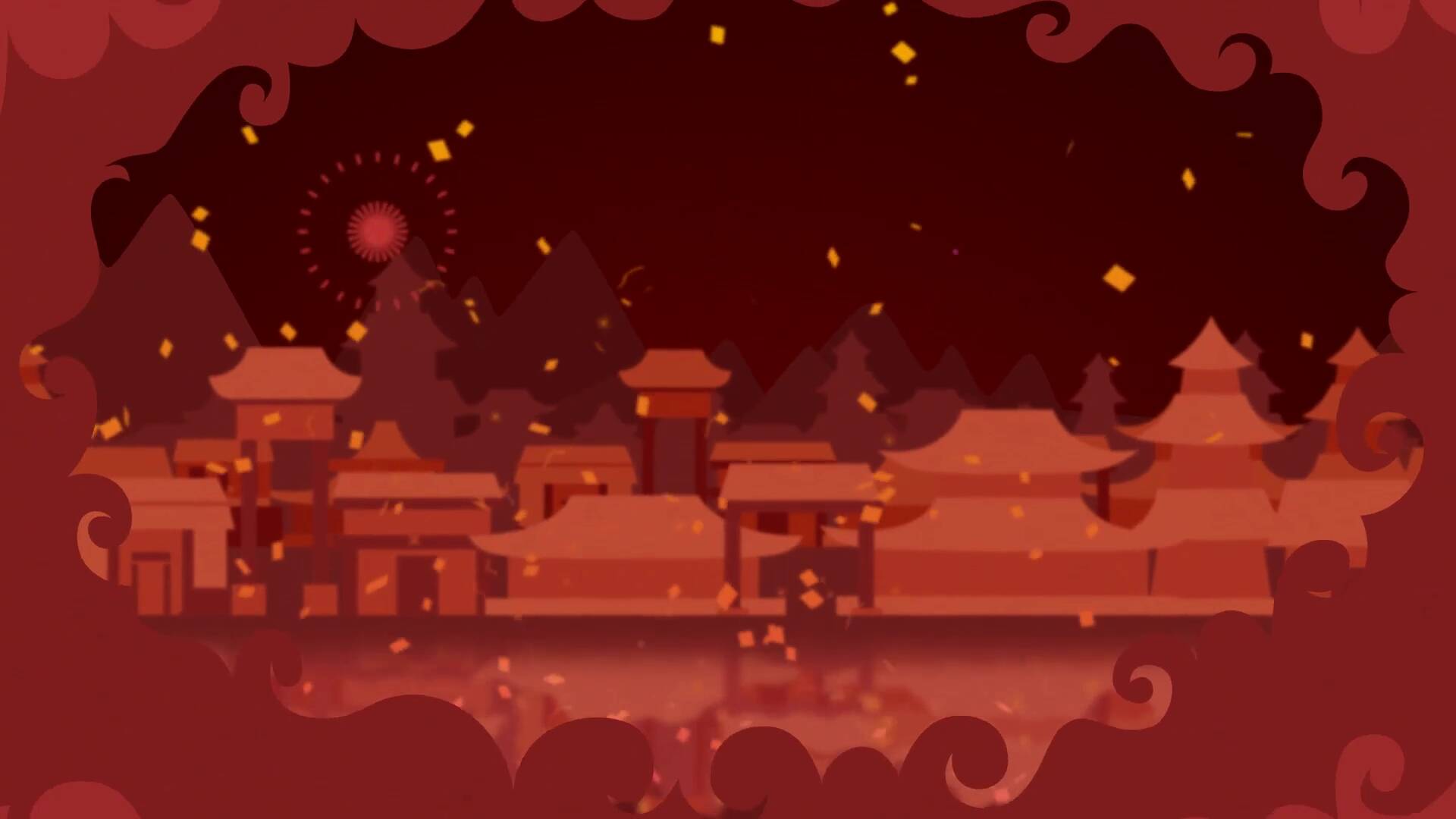 Para más opciones y un tutorial alternativo, consulta nuestra muestra rápida de plantillas para el 2021.
Cómo elaborar un video de celebración del año nuevo lunar para After Effects (con una plantilla)
Abre la plantilla
Descarga e instala la plantilla y los recursos.
Abre la plantilla en After Effects y verás cuatro carpetas: Edit here, Final, Other, Solids. Necesitarás Edit here para realizar cambios en el texto y en el logo. Si también quieres cambiar las animaciones, entonces encontrarás la información relevante en las otras carpetas.
Cambia el texto y añade un logo
Ahora personalicemos este proyecto.
Abre Edit Here y verás tres marcadores de posición, uno para el logo y dos para el texto.
Para cambiar el logo o el texto, únicamente haz doble clic en el marcador de posición y aparecerá tu línea de tiempo de edición. Para fines demostrativos, he cambiado el texto de "2021" a "Lunar New Year" (año nuevo lunar).
Dependiendo a lo que cambie tu texto, podrías necesitar ajustar el tamaño y la posición en el panel Edición de texto.
Verifica los cambios al regresar a la pestaña Composición final y asegúrate de que tu texto no esté encima de otro elemento como el logo.
Agrega texto adicional
Si quisieras texto adicional, simplemente copia uno de los marcadores de posición existentes haciendo clic derecho, Copiar y Pegar o presionando Control-D en el marcador de posición que quieres duplicar. Luego, como lo hiciste anteriormente, haz doble clic en él para editar. Aquí, he añadido 'Happiness and Prosperity' en cantonés. Necesitarás verificar qué fuentes soportan lenguajes y caracteres adicionales.
Añadir metraje de stock y otros elementos
Para hacer que esta plantilla sea parte de una composición más grande y poder añadir cosas como metraje de stock, necesitas crear una nueva composición.
En el panel Proyecto, haz clic en Nueva composición, que es el tercer ícono desde la izquierda que parece una filmina. Cuando haces clic en el ícono, se abre una nueva ventana pidiendo algunos ajustes.
Me decidí por un ajuste estándar de HDTV 1080, pero si estás trabajando en 4k puedes elegir uno de esos. En Duración, asegúrate de que sea suficiente, mejor hacerlo más largo y cortarlo posteriormente.
Arrastra la Composición final (o el título que sea) desde el panel Proyecto hacia tu línea de tiempo para hacerla parte de la composición más grande.
Arrastra cualquier metraje que quieras incluir en el panel Proyecto.
Ahora arrastra y suelta cada pieza en la línea de tiempo de Composición final y colócalas como sea apropiado. Como añadí video 4k a un proyecto HD, necesita redimensionarse, lo cual se hace soltando el menú Transformar en el metraje y ajustando la escala.
Repite con cualquier otro metraje o gráficos animados que quieras incluir.
Sugerencia útil
Si quieres usar la plantilla de la intro otra vez como un outro, solo arrástrala de nuevo a la Línea de tiempo desde el panel Proyecto. Vale la pena notar que si quieres que el outro tenga un mensaje diferente necesitarás copiar los archivos de la plantilla y tenerlos como una carpeta separada. Esto puede terminar causando confusión y hacer que la línea de tiempo esté muy desordenada. En nuestra experiencia es verdaderamente más fácil hacer el intro y el outro por separado, procesar cada uno y luego volver a incorporarlos en la composición.
Añadir música
Ahora añade música propia o de stock.
Para añadir música a tu video, arrastra tu pista al panel Proyecto si no lo hiciste ya cuando elaboraste tu metraje y luego arrástralo a la Línea de tiempo.
Podrías necesitar cortar la música o reubicarla para que encaje.
Recorta el proyecto para procesar
En la Línea de tiempo, arrastra el Final del entorno de trabajo (WAE por sus siglas en inglés) Al final de tu composición. Donde termina está todo lo que será procesado, así que si tienes mucho espacio vacío después de tu último elemento y tu WAE se estira en este, será procesado en tu video.
¡Procesa!
Cuando estés satisfecho con tu video, aplica Archivo > Exportar > Añadir a la cola de procesamiento.
Este es el ejemplo que también incluye un deseo vietnamita de felicidad y prosperidad para el año nuevo: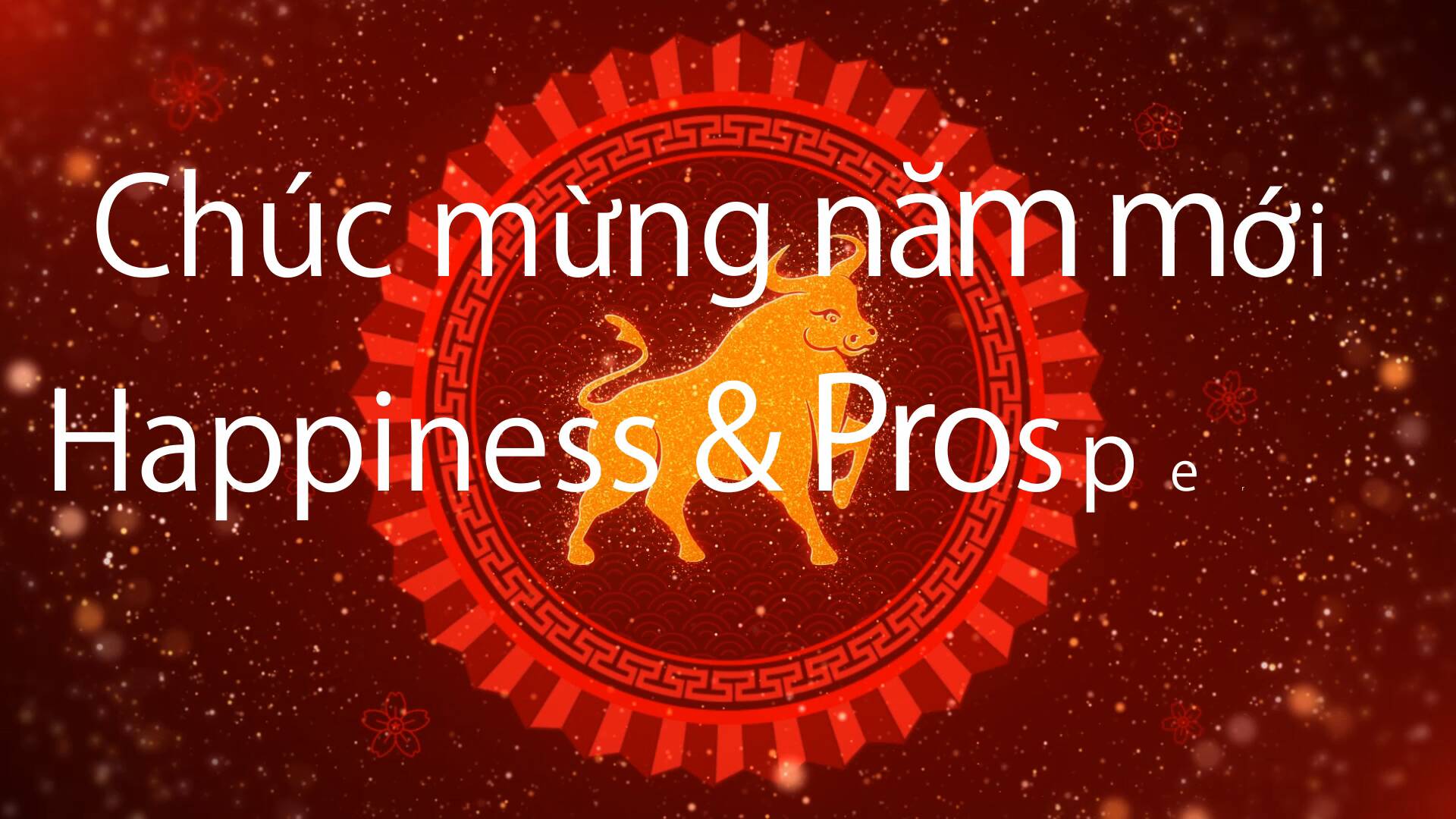 Más recursos para video de Envato
Lee la guía de marketing en video de Envato
Aumenta tus habilidades de marketing en video con nuestra extensa guía: Aprenderás marketing en video de principio a fin.
Descarga plantillas de videos gratuitos, música gratuita y gráficos animados gratuitos desde Mixkit
Consulta Mixkit para videos de stock gratuitos, música de stock gratuita y plantillas gratuitas para Adobe Premiere Pro. Sí, ¡todo gratuito!
Elabora un video con gráficos animados online con Placeit
No requieres de software profesional para crear videos atractivos, puedes elaborarlos en tu mismo navegador: Placeit es un servicio online con un generador de video que utiliza plantillas de gráficos animados diseñados profesionalmente.
Envato Elements: Descargas ilimitadas
Envato Elements ofrece millones de elementos de stock: fotos, música, clips de video, fuentes, plantillas de gráficos de todo tipo, plantillas de proyectos de video para After Effects, Premiere Pro, Final Cut Pro y Motion y cursos creativos de Envato Tuts+, todo por una única suscripción.
Más tutoriales de After Effects
Want a weekly email summary?
Subscribe below and we'll send you a weekly email summary of all new Photo & Video tutorials. Never miss out on learning about the next big thing.
Sign up
Photographer and writer based in north east England.
Marie Gardiner is a writer and photographer from the North East of England. After gaining her degree in Film and Media, Marie worked in the media industry, before leaving to set up the business she runs with her partner: Lonely Tower Film & Media. As well as writing about visual practices like photography and video, Marie is also the author of Sunderland Industrial Giant (The History Press, 2017) and Secret Sunderland (Amberley Publishing 2019). Her photographic work focuses on landscapes and industrial ruins, particularly those of the North Pennines as she continues to work on her long-form documentary project Changing Landscapes.
Scroll to top
Start your 7-day free trial*
*All Individual plans include a 7-day free trial for new customers; then chosen plan price applies. Cancel any time.