Charles Yeager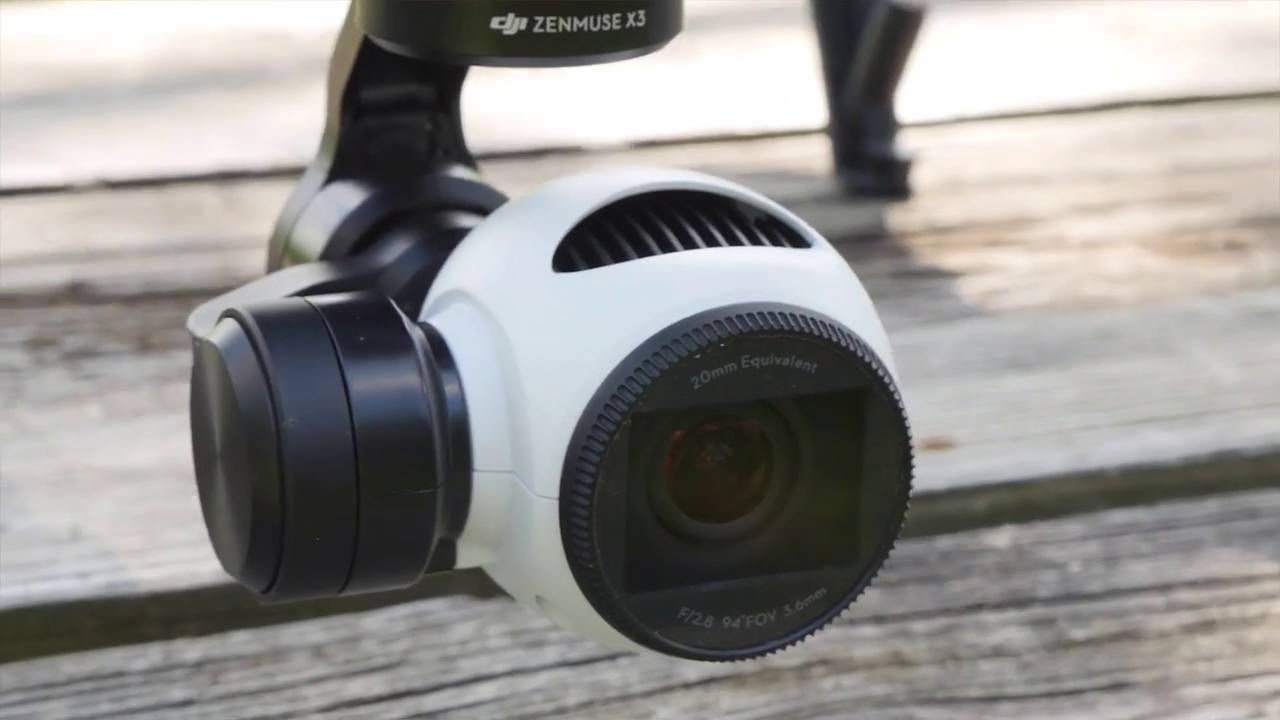 Opciones de Cámara de Drone
Cuando se trata de las opciones de la cámara de un drone, quieres escoger un drone que ofrezca la mejor longitud focal para tu proyecto.

Muchos cámaras de drone para principiantes no ofrecen características profesionales, como lentes intercambiables, filtros, entre otros. La serie de Phantom y DJI Inspire 1, por ejemplo, ambos tienen una cámara equivalente a 20mm. Esta cámara no tiene distorsión de ojo de pez como las cámaras GoPro, y tiene menos de el "efecto gelatina" con movimiento. GoPro, por otra parte, tiene ángulos más amplios, así como las opciones para cortar la vista a media o delgada.
¿Cuál Cámara el la Mejor?
La mejor cámara se trata de las necesidades de un proyecto en específico. Si estás grabando un video de bienes raíces y quieres que el cortometraje sea fácil para los ojos, pero recomiendo una cámara de 20mm encontrada en la DJI Phantom e Inspire1. Sin embargo, si estás grabando un video de deportes extremos, el efecto de ojo de pez de las cámaras GoPro puede ser tu mejor opción.
Calidad de la Imagen de la Cámara
Creo que la GoPro Hero 4 Black tiene mejor calidad de imagen y rango dinámico que la DJI Phantom 3 o Inspire 1. GoPro ha sido consistente en el enfoque de mejorar las cámaras y la calidad de la imagen, mientras que DJI recién ha entrado en el mercado de las cámaras. Esto no significa que las cámaras DJI no son malas, pero el cortometraje sufre del patrón de moiré a menos que bajes la nitidez, después de lo cual el cortometraje puede parecer un poco suave.
Sin embargo, si estás grabando en 4k de salida de 1080p puedes obtener resultados de calidad. Solo asegúrate de filmar en 4k con el Phantom o Inspire 1. La GoPro es un poco más molesta cuando se graba en 4k, ya que el códec no es amigable con el usuario, pero filmar en 4k con salida de 1080p es grande. 4k funciona maravillosamente reteniendo la calidad de la imagen cuando necesitas contrarrestar la distorsión del lente.
No recomiendo modelos de GoPro debajo del Hero3+ or Hero 4 Silver o Black. La razón es que estos modelos te permiten ajustar manualmente más opciones, como ISO y exposición. Estas opciones son lo que te permiten que el rango dinámico de la GoPro brillar, de otro modo tienes cortometrajes con muchos cielos despejados.
También necesitarás un parasol para tu GoPro, que ayuda a prevenir el efecto estroboscópico del sol llameando a través de las astas de propulsión.
Maletín de Viaje
Esto es algo que sin duda necesitarás. Simplemente sería un gran dolor tratar de mantener todas las piezas del drone y baterías sin un maletín de viaje apropiado. (Sin mencionar que protegerá tu drone cuando sea transportado.) Es un movimiento inteligente invertir en un maletín de calidad.
Protector del Propulsor
Si eres nuevo volando drones o si lo harás volar cerca de las personas, los protectores son un opción muy buena para la seguridad. (¡No solo para el drone, sino también para las personas y la propiedad que estará alrededor tuyo!). Todo lo que toma es una ráfaga de viento mientras está aterrizando para que se de vuelta,, que puede hacer número en tus propulsores. Muchos protectores cuestan menos que un set nuevo de cuatro astas, así que es una inversión inteligente.
Cordón del Acollador
Muchas personas prefieren usar un acollador porque les ayuda a tener las manos libres y dar apoyo cuando estás caminando todo el día cargando el control remoto del drone. También te permiten volar usando el "método de la punta del dedo".
Mencionado en este tutorial
Want a weekly email summary?
Subscribe below and we'll send you a weekly email summary of all new Video tutorials. Never miss out on learning about the next big thing.
Sign up
Charles Yeager is a Motion Graphics Artist and Filmmaker currently residing in Arkansas. Locally he works with many advertising and production companies in the South and Midwest. He also regularly creates tutorial content for Envato Tuts+, Mettle, Adobe, and PremiumBeat. See his portfolio at
yeagerfilm.com
.
Looking for something to help kick start your next project?
Envato Market
has a range of items for sale to help get you started.