Read Time:
2 mins
Languages:
Bienvenue dans notre série Photoshop en 60 secondes, dans laquelle vous pouvez apprendre une compétence, une fonctionnalité ou une technique Photoshop en une minute!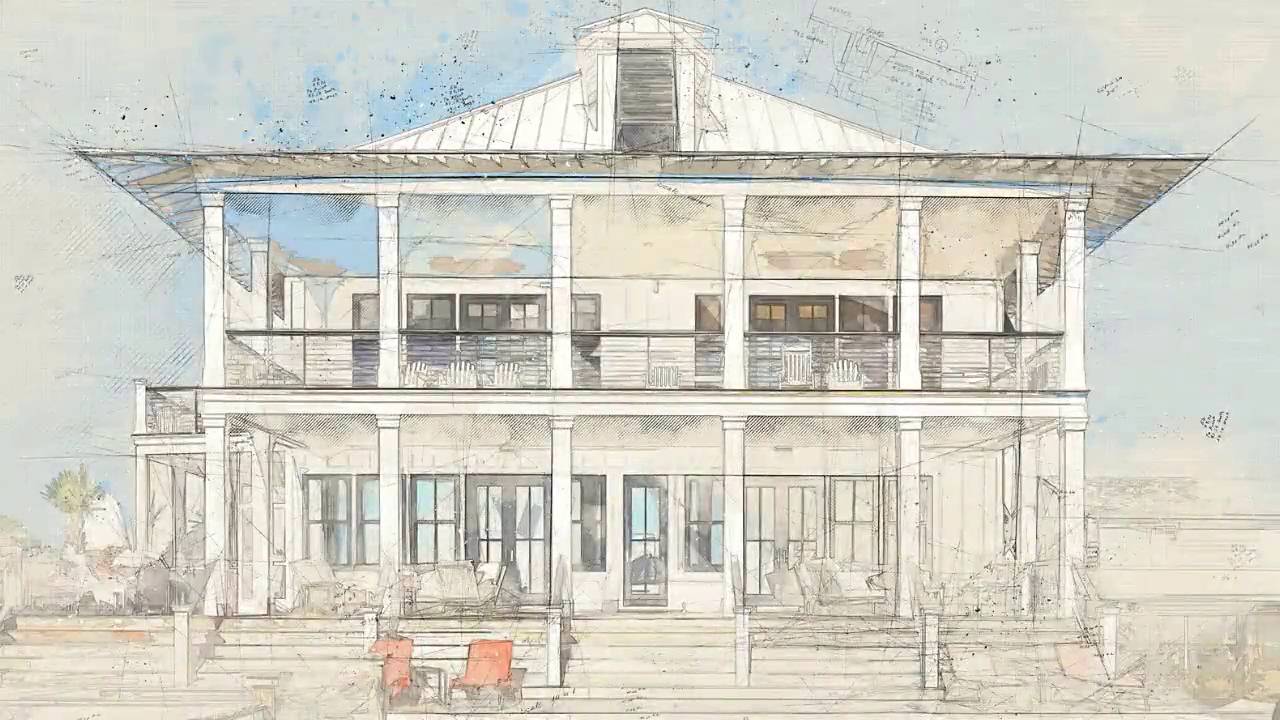 Photoshop en 60 secondes: Dessin architectural

Les architectes sont des professionnels hautement qualifiés qui créent des dessins techniques extraordinaires de bâtiments et d'aménagements intérieurs. Et vous pouvez réaliser ce même look de modèle professionnel avec une action de Photoshop. Parcourez la sélection massive d'actions de Photoshop à partir de GraphicRiver pour transformer vos photos instantanément.
Découvrez comment créer un dessin technique cool dans la vidéo ci-dessous et téléchargez le fichier Architectum Sketch Tools Photoshop Action présenté dans la vidéo.

Comment créer un dessin architectural dans Photoshop

Ouvrez votre photo dans Photoshop. Ici, je vais utiliser ce fonds de design d'intérieur de Pixabay.
Ensuite, allez dans Window> Actions et sélectionnez l'option Load Actions pour charger l'action que vous désirez.

Lisez attentivement toutes les instructions avant d'appliquer l'effet. Créez un New Layer et utilisez Brush Tool (B) pour balayer les zones que vous souhaitez concentrer le dessin. Appuyez ensuite sur Play.

En fonction de la complexité de l'action, il peut prendre quelques minutes pour charger complètement. Lorsque vous avez terminé, conservez le résultat tel quel ou continuez à modifier l'effet en jouant des actions supplémentaires.
Voici le résultat final:
Consultez la vidéo ci-dessus pour voir cette leçon au travail!

Un peu plus de détails
En savoir plus sur nos experts Photoshop. Consultez les tutoriels suivants ci-dessous:
60 Secondes?!
Cela fait partie d'une série de tutoriels vidéo sur Envato Tuts+ dans lesquels nous introduisons une gamme de sujets, tous en 60 secondes—juste assez pour aiguiser votre appétit. Faites-nous savoir dans les commentaires ce que vous avez pensé de cette vidéo et ce que vous aimeriez voir expliqué en 60 secondes!
Digital Artist - CT, USA
I'm an Afro-Latina digital artist originally from Long Island, NY. I love to paint, design, and photo manipulate in Adobe Photoshop while helping others learn too. Follow me on
Instagram
or tweet me
@MelloNieves
and tell me what you'd like to see next!
Looking for something to help kick start your next project?
Envato Market
has a range of items for sale to help get you started.