Slavik Boyechko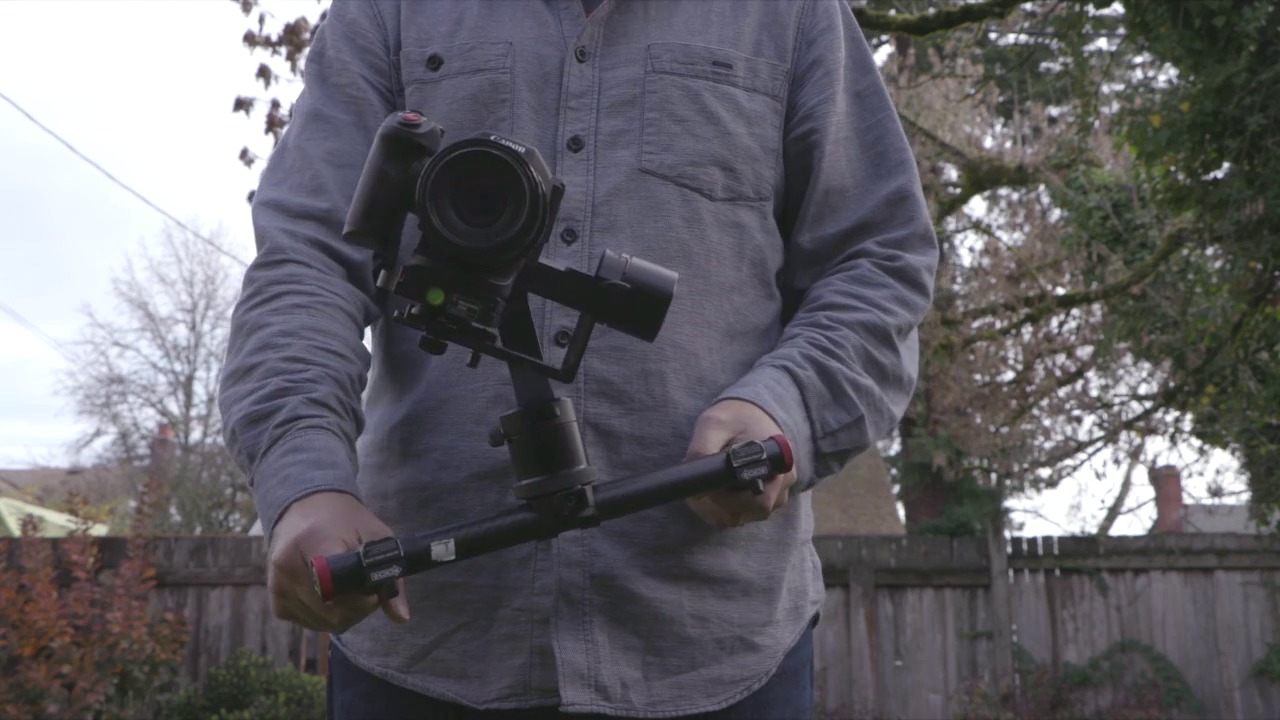 Un cardan peut garder votre appareil photo de niveau et pointé vers l'avant, mais si elle n'était pas capable de tourner avec vous pendant que vous suivez un sujet, il pourrait être très frustrant.
Donc, la plupart des cardans ont maintenant un "mode de suivi", où il électroniquement fait des panoramiques et s'incline avec vous quand vous tournez le cardan à gauche et à droite, ou si vous voulez que la caméra pointe vers le haut ou vers le bas.
La vitesse du mode de suivi du cardan peut généralement être ajustée dans le logiciel, et il est important de considérer la vitesse que vous voulez en fonction du type de tir que vous souhaitez atteindre.
Si vous prenez des sports d'action ou que vous marchez avec un sujet qui tourne souvent, vous voudrez peut-être que le mode de suivi soit super réactif. Mais pour la plupart des prises de vue, la vitesse idéale du panoramique et de l'inclinaison est lente, régulière et cinématique.
Si votre mode de suivi est trop lent, cependant, vous pourriez avoir des problèmes avec le cardan ne faisant pas de panoramique assez vite pendant que vous tournez. Dans une voiture, par exemple, chaque fois que la voiture fait un virage, le cardan va essayer de faire un panoramique avec vous vers votre nouvelle direction. Et si elle ne peut pas suivre la vitesse de la voiture, votre appareil photo peut frapper l'autre côté du cardan et vous perdrez votre tir.
Certains cardans ont un mode où le cardan verrouille son axe panoramique et d'inclinaison, de sorte que l'appareil photo maintient son sens vers l'avant, peu importe si vous le déplacez vers le haut comme vers le bas comme une jib, ou tournez le cardan à gauche ou à droite. Ce mode est parfait pour maintenir un tir droit tout en marchant en avant ou en arrière.
La technologie de cardan se déplace rapidement, et il y a quelques cardans maintenant avec des moteurs plus puissants, qui vous donnent la possibilité d'ajuster le niveau de l'horizon du caméra tout simplement en tenant l'appareil photo en position pendant quelques secondes. Cela est utile dans les voitures, les avions et les hélicoptères, ou à tout moment le cardan perd son horizon et vous ne pouvez pas arrêter le véhicule pour réinitialiser les moteurs à cardan. De plus, les moteurs plus puissants vous permettent d'activer le "mode de suivi" dans l'axe du rouleau, de sorte que votre appareil photo peut tourner avec vous lorsque vous faites des virages, simulant un avion ou un point de vue d'oiseau quand il fait des virages.
Want a weekly email summary?
Subscribe below and we'll send you a weekly email summary of all new Photo & Video tutorials. Never miss out on learning about the next big thing.
Sign up
Slavik Boyechko is an Emmy award-winning filmmaker and owner of Minn Films, which creates inspirational videos about people and organizations.
Looking for something to help kick start your next project?
Envato Market
has a range of items for sale to help get you started.