Slavik Boyechko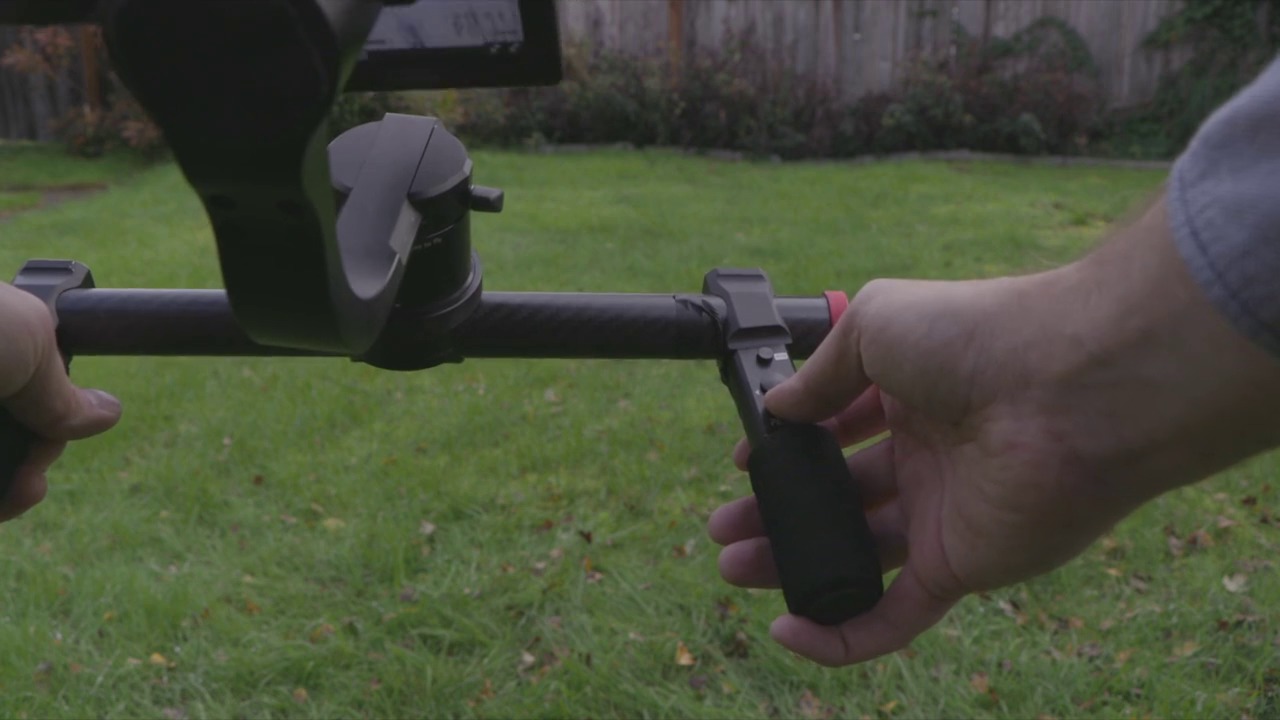 Si vous utilisez le mode de suivi du cardan, vous pouvez contrôler la direction générale du cardan en déplaçant la caméra, de nombreuses cardans ont une télécommande ou une bascule qui vous permet de faire un panoramique et d'incliner avec des boutons, plutôt que de déplacer la caméra et le cardan lui-même.
Il y a des avantages et des inconvénients à l'usage d'une télécommande ou bascule. Idéalement, avec deux opérateurs, une personne peut se concentrer sur le fonctionnement du cardan tout en évitant les obstacles, tandis qu'une autre personne peut contrôler l'image de la caméra, y compris l'ouverture, la mise au point, le zoom et la direction du cardan à l'aide d'une télécommande sans fil. Cette personne pourrait également créer des mouvements cinématographiques comme des inclinaisons et des panoramiques tandis que le cardan se déplace, pour des transitions vraiment agréables dans le montage.
De façon réaliste, ce type de configuration nécessite une tonne de vitesse de plus, le temps, et le calage compliqué, et il n'est souvent pas possible pour les petites productions de bande d'un ou deux hommes. Au lieu de cela, pour la plupart des opérateurs solo, vous définissez votre image avant de commencer le cardan, puis une fois que vous êtes en mouvement, vous pouvez monter une petite bascule à côté de votre main pour faire des panoramiques et incliner dans le cadre. Cela vous donne toutes les commandes d'un opérateur distant, sans compter sur le mode de suivi du cardan pour changer la direction du cardan.
Mais avoir une autre chose à contrôler, ou de penser, pendant que vous utilisez le cardan et appareil photo peuvent être difficile. Sans oublier que c'est une autre chose qui peut mal tourner. Les télécommandes peuvent manquer de piles, câblé bascules peuvent devenir en vrac, vous le nommez.
Surtout, vous devez vraiment aller dans les paramètres logiciels pour manipuler la vitesse de la panoramique ou l'inclinaison à distance, afin de le faire bouger avec élégance. La plupart des commutateurs, par défaut, créent des mouvements rapides, bégayants, et ils ont des arrêts durs à la fin de leurs panoramiques et inclinaisons.
Essentiellement, les bascules sont parfaits pour corriger votre direction de cardan, mais pour de gracieux cinématiques panoramiques et des inclinaisons, restez au mode de suivi du cardan.
Want a weekly email summary?
Subscribe below and we'll send you a weekly email summary of all new Photo & Video tutorials. Never miss out on learning about the next big thing.
Sign up
Slavik Boyechko is an Emmy award-winning filmmaker and owner of Minn Films, which creates inspirational videos about people and organizations.
Looking for something to help kick start your next project?
Envato Market
has a range of items for sale to help get you started.