Envato Market
Envato tim za kvalitetu uvijek odabire najbolje stvari. Manji broj njih dospije na prestižno mjesto "istaknutih", na samom vrhu početne stranice VideoHive. U ovom članku otkrijte projektne video datoteke, snimke i snimljene klipove objavljene na VideoHive-u u proteklih šest mjeseci:
20 glitch prijelaza, za jednostavne impresivne izglede. 4K UHD rezolucija 3840 × 2160, 29,97 fps. Jednostavni su za korištenje, kompatibilni s Adobe Premiere, Adobe After Effects, Final Cut, Sony Vegas, Movie Maker, Avid i drugim softverima za uređivanje.

Jednostavno video otkrivanje logotipa. Full HD i 4K rezolucija, nisu potrebni dodaci. Uljučene dvije verzije, radi s bilo kojim jezikom, tutorial je uključen. Sve je izrađeno s maskama i oblicima, tako da dobijete cijeli kontroler i jednostavnu prilagodbu. Vrlo brzo renderira.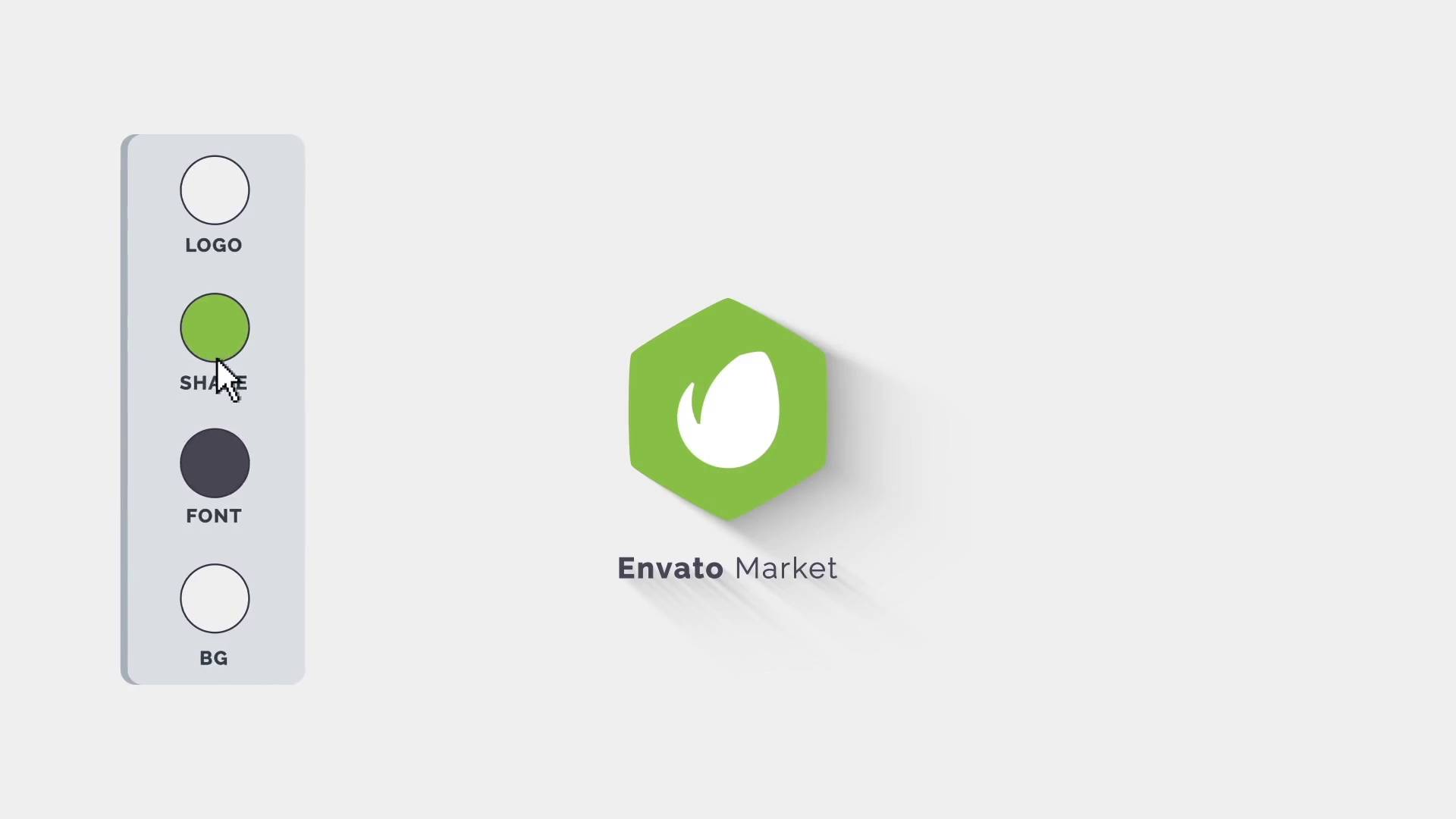 Ovo je jedinstveni set elemenata koji se mogu presavijati kao konstruktor za nenametljive i lijepe svjetlosne efekte. 32 light leaks efekta za izvrsno dekodiranje videozapisa. Full HD rezolucija, jednostavna za korištenje u programu Adobe Premiere, Adobe After Effects, Final Cut, Sony Vegas, Movie Maker, Avid i drugim softverima za editiranje.

Ovaj jednostavan - ali upečatljiv - dron videozapis iz visine pruža šareni pogled na okosnicu globalne trgovine: brodske kontejnere na oceanu.

Ovaj After Effects projekt je koristan za promo i intro s privlačnim paralax efektom. Dobro prilagođen za izradu demo ili promo reela, prezentacija, televizijskih ili drugih medijskih početnih uvoda.

Ima Full HD 1920 × 1080, jednostavno upravljanje česticama, naslovima i prozirnosti linija, teksturama i light leak efektima. Koristi modularnu strukturu, svaka scena ima vlastiti kontrolni sloj za promjenu boja teksta i oblika. Nisu potrebni dodatni elementi treće strane, bez pre-rendera. Projekt je dobro uređen s oznakama i komentarima te je jednostavan za korištenje, mijenjanje i prilagodbu. Uključuje PDF pomoćnu datoteku s referentnim slikama i pojedinostima fonta.

I evo našeg kandidata za kategoriju "Najbolje Pozadine u Kategoriji Pokaži Video": Gold Particles Background. To je nevjerojatan besprekidni tijek luksuznih zlatnih čestica koje se pomiču u punoj HD rezoluciji, 30 fps.

Savršeni After Effects projekt za predstavljanje usluge, proizvoda, vremenske linije ili profila tvrtke. Full HD, 29,97 fps, nije potreban nikakav dodatak, jednostavan za prilagodbu. Uključen je i video tutorial.
Izradite vlastiti video s nekretninama koristeći ovaj nevjerojatni predložak. Promovirajte svojstva s tri stila: elegantno, moderno i klasično. Uključena je upravljačka ploča dizajna - promijenite dizajn s nekoliko klikova. Fleksibilna struktura omogućuje stvaranje neograničenih skupova svojstava, s deset unaprijed izgrađenih jedinica.

Dodajte malo svjetlucavih šljokica na svoj show, film, dokumentarac, prezentaciju ili video projekt s ovim "lower third" predloškom. Full HD, kvaliteta emitiranja, s Alpha kanalom. Uključene su tri različite boje, u tri zasebne datoteke.
Gledajte kako se zamrznuti kristali leda brzo miču preko crne pozadine. To je fizički efekt, a ne kompjutorski generiran: kemijska reakcija koja izgleda kao smrznuta vodu na prozoru. Ova reakcija traje četiri minute. Dobivate dvije inačice istog videozapisa:

Jedna verzija je ubrzana na 20 sekundi s png kompresijom i alfa kanalom
Izvorna snimka (h264 kompresija) u stvarnom vremenu (4 minute i 9 sekundi), savršena je da promijenite brzinu i učinite je brzom koliko želite. Ova inačica nema alfa kanal, ali ima crnu pozadinu koja se lako blenda odabirom Screen mode načina.
Apple Motion predložak: stvorite intenzivan, dinamičan konferencijski videozapis.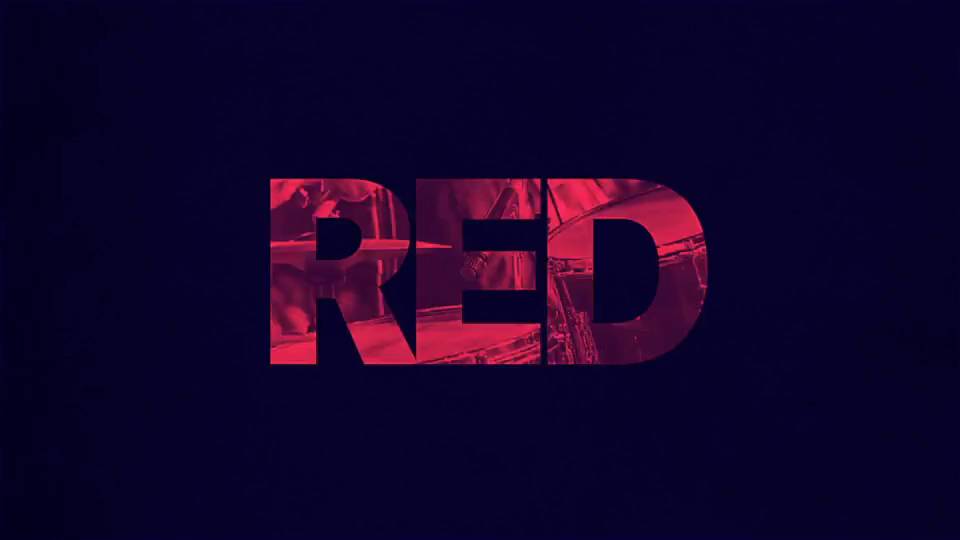 Pogled na dizajnera koji radi za drvenim radnim stolom. Wireframing i web dizajn se događaju na računalu u daljini dok se dizajner usredotočuje na drugi monitor. Dio serije video snimki o hipster dizajneirma na poslu, čiji je autor, brianckaufman.
Slijedite Djeda Božićnjaka dok se opušta ispred svog kamina kod kuće kratko prije Božića, listajući svoje omiljene novine. Ali pričekajte malo! Djedove novine su vaš obiteljske novine, pune vaših fotografija, naslova i članaka koji obuhvaćaju uzbudljivu godinu koju ste imali.
Santa's Christmas Newsletter je Adobe After Effects predložak koji je jednostavan za prilagodbu, čak i ako ste novi u radu s After Effects. Tu su također i detaljni pomoćni video i PDF vodič korak po korak.
Snow
Tri jedinstvena, Ultra HD, besprekidna "pokrivna" animacija snijega i pahulja. Transparentan s Alfa kanalom, Snow dobro funkcionira sa svim programima za uređivanje: povucite i ispustite video ili fotografije i renderirajte. Jednostavno podesite na bilo koje vrijeme trajanja.

"Dvoje mladih, zdravih i atraktivnih ljudi uče zajedno u sveučilišnoj knjižnici. Čitaju knjige i prikupljaju informacije za rad. Ovaj proces učenja je priprema za njihov nadolazeći ispit. Djevojka priča zabavnu priču ili šalu i oboje se smiju. Momak se smije i pokušava šutjeti. Njegova prijateljica je vrlo energična žena i ne može prestati se zabavljati u čitaonici.
"Snimka je vrlo vesela, energična i romantična. Odgovara temama kao što su ljudska komunikacija, mladenačko koketiranje, zabava i ludi kolege. Prijateljska radost, cura i dečko, lijepe emocije i fakultetske avanture."

Ovaj projekt uključuje sve što trebate za brandiranje videozapisa za društvene medije, a posebno YouTube. Uključuje četiri "lower thirds" efekta, osam otkrivanja logotipa, šest prijelaza, šest završnih zaslona, ​​tri placeholdera, pet placeholdera na pola zaslona (s lijeve i desne strane) te pet placeholdera s punim zaslonom (lijeva i desna strana). U projektne datoteke uključen je video tutorial koji će vas voditi kroz upotrebu svih raznolikih uključenih stavki.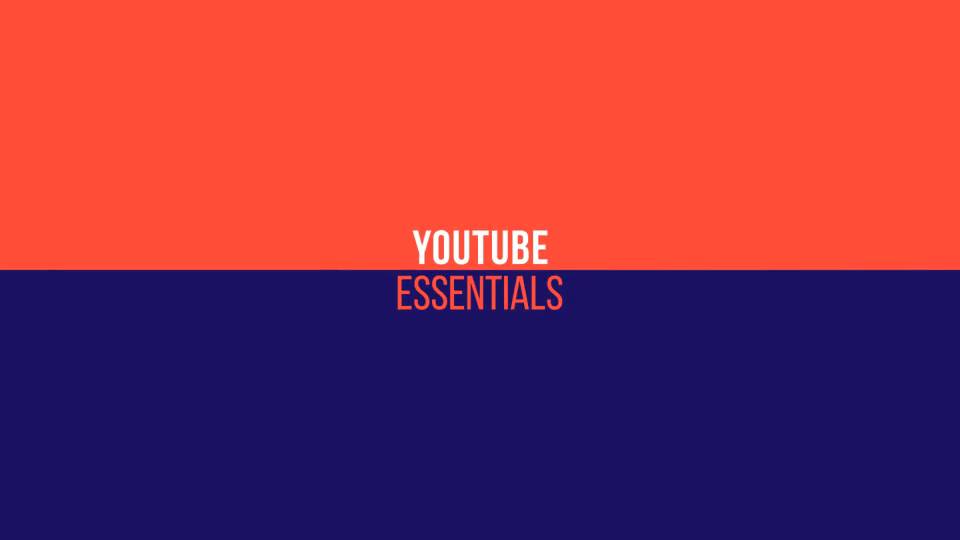 Kao što ime govori!

Moderan video uvod.

Elegantan korporacijski slideshow i prezentacijski predložak za After Effects.

Razrađen, sablastan, logo predložak za After Effects temeljen na Halloween temi.

Ova stavka označena je sa sljedećim tagovima: apstraktno, astrologija, astronomija, pozadine, kozmos, let, galaksija, nebo, maglice, nebo, prostor, zvijezde, sunce, putovanje, svemir, efekti, čestica, planeti, čuvar zaslona, ​​pozadine, konstelacija, dizajn, znanost, maglica, svemirski prostor, svemirski brod, solarni, solarni sustav, pomrčina, mliječni put, crna rupa, živa, meteor, komet, asteroid, satelit, kozmonaut, astronaut, orbita, teleskop, sonde, gravitacija, duboko, crno, daleko, mašta, zvijezde, svemirci, beskonačnost, prostor, lijepo, astronom, atrakcija, eksplozija, vječnost, kaos, kreativnost, let, gibanje, isječak, svijetlo, šareno, boja, božansko.
Mislimo da je to prilično dovoljno! Provjerite autorov portfelj za još koji let u nepoznato.

Dark Logo je tamni i olujno logotip otkrivanje koje je savršeno za sve vrste mračnih, filmskih, superherojskih, Halloween i horor projekata.
All Around Cinema 4d Rig je skup od četiri unaprijed podešenih postavki koja omogućuju Cinema 4D korisnicima da brzo i jednostavno kreiraju kratke tekstualne animacije staklenog teksta. Unaprijed podešene postavke omogućuju veliku prilagodbu i dolaze s jednostavnim ugrađenim kontrolama tako da ih možete promijeniti u  trenu. Djeluje kao studio setup, ali nije potrebno osvjetljenje. Uključuje unaprijed postavljene prilagodbe renderiranja. Radi s After Effects CC + Cinema 4d Lite.

Roboto TV je intenzivan: 23 sekunde prepune animacija! Upotrijebite za početni uvod ili otvaranje programa! Jednostavno zamijenite slike, promijenite tekst i to je to.
Predložak će vam pomoći da izradite dizajn za zdravu kuhinju i kulinarski show. Uključuje mnoge zasebnih slika povrća i voća u visokoj rezoluciji. Savršeno za TV, YouTube kanal ili web stranicu: moderni dizajnerski predložak omogućuje da prekrasno predstavite recepte za svako jelo. Predložak je konstruiran tako da je dodavanje recepata i videozapisa veoma jednostavno i lako.
Usporena snimka dvoje djece, dječaka i djevojčice, koja trče na stazi u parku.

Ispričajte živopisnu priču o modi, putovanju i avanturi sa ovim svježim predloškom za Adobe After Effects.

Slideshow prikladan za početnike, promocija, oglašavanje i predložak za vizualnu montažu. Sadrži: deset predložaka za dizajn, mjesta za sadržani tekst koja je lako uređivati i organiziranu projektnu datoteku.
Skrenite pozornost na neke mudre riječi s ovim Apple Motion i Final Cut Pro X predloškom.

Ovaj projekt uključuje tri različita, ali jednako elegantna, vibrantna i dinamična animirana uvoda koja će vaš logotip, brand ili bilo koji drugi sadržaj učiniti nezaboravnim. U svakom od ova tri stila možete odabrati četiri opcije boja ili prilagoditi boju vašem ukusu u samo jednom jednostavnom koraku. Promjena logotipa i teksta također je vrlo jednostavna i ne zahtijeva napredno poznavanje After Effects programa.

Want a weekly email summary?
Subscribe below and we'll send you a weekly email summary of all new Photo & Video tutorials. Never miss out on learning about the next big thing.
Sign up
Melbourne, Australia
Everything you need for your next creative project. Over 9 million digital products created by a global community of designers, developers, photographers, illustrators & producers.
Looking for something to help kick start your next project?
Envato Market
has a range of items for sale to help get you started.