A diavetítések egy remek módot képeznek a figyelem felkeltésére és annak megtartására. Mi kiválasztottunk néhányat az Envato Market oldalon található legjobb After Effects sablonok közül, hogy biztosítsuk, hogy a prezentációd eléri azt a hatást, amit megérdemel.
Ez az egyszerű After Effects slideshow Full HD felbontású és teljesen személyre szabható. A projekt alig több mint egy percig tart, 16 helykitöltővel rendelkezik és egy hasznos videó útmutatóval érkezik, amely végigvezet a telepítési folyamaton.
Helyet is tartalmaz 100 fotó számára, és ezzel a letöltéssel egy elegáns videó projektet készíthetsz bármilyen eseményhez. Bónusz textúra képeket is tartalmaz továbbá, amelyeket felhasználhatsz hátterekként.
A Parallax Slideshow egy nagyon népszerű slideshow, és nem nehéz megérteni hogy miért: ez egy kiváló minőségű, jól szervezett és könnyen személyre szabható sablon.  A projekt moduláris struktúrával rendelkezik, így könnyen megváltoztathatod az időtartamot. Csak húzd a képet vagy a videót a projektbe, szerkeszd meg a szöveget, add hozzá a hangot és kész!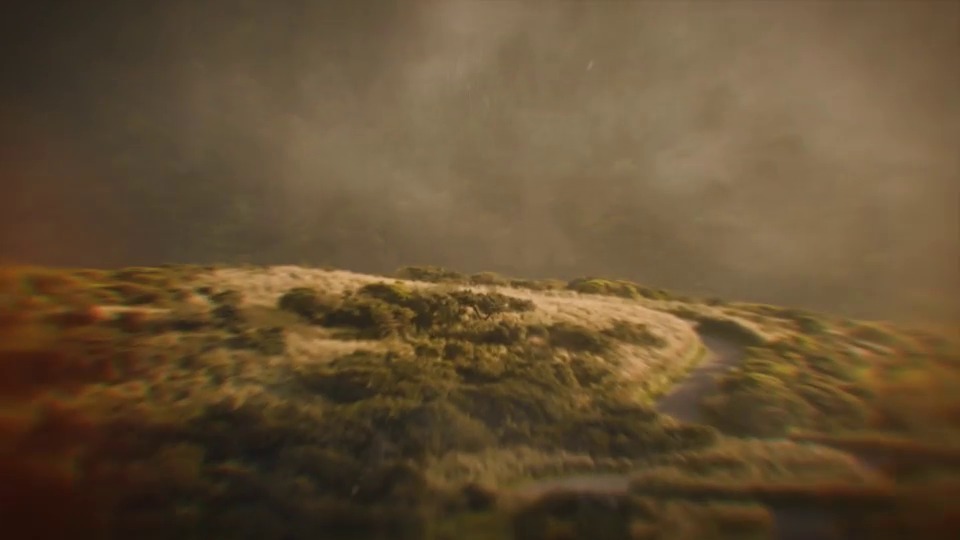 Habár az elnevezése Awards Show Package, ez a projekt valódi rugalmassággal rendelkezik. Remek választás visszaszámlálásokhoz vagy termékbemutatókhoz, és ez a sablon tartalmaz még egy opener-t, slideshow-t, bumper-t, closing credit-eket, három lower third opciót, egy hátteret és projekt overlay-ket.
Ez a lenyűgöző slideshow egy linket is tartalmaz ingyen használható betűtípusokhoz, és három verzióval érkezik: rövid, közepes vagy (kitaláltad) hosszú. Nem lesz szükséged további bővítményekre, és minden a gyors és könnyű személyre szabásra van tervezve.
Ez a modern, funky slideshow tökéletes a prezentációd magasabb szintre való emelésére. A sablon könnyen személyre szabható, és oktatóleckét is tartalmaz a kezdéshez.
Ez az akvarell és tinta stílusú, művészi és kreatív slideshow tökéletes választás ünnepekhez, születésnapokhoz vagy esküvőkhöz. Tartalmaz 30 festmény, tinta és ecset elemet, így egy igazán különleges művészi alkotást készíthetsz vele, ami egyedi számodra.
Ez a projekt használható slideshow-ként, bevezetőként, webes prezentációként, otthoni videóként vagy bármi másként amit el tudsz képzelni! 15 média- és szöveg helykitöltővel érkezik, és rengeteg opciója van, hogy a tetszésed szerint személyre szabhasd.
Ez a sablon 15 helykitöltőt tartalmaz, továbbá lehetőséget kínál arra, hogy ennél akár többet is létrehozz a valódi rugalmasság érdekében. A letöltés különleges elemekkel érkezik mint például por- és könnyű szivárgás effektek, amelyeket ki vagy bekapcsolhatsz tetszésed szerint.
Ez a projekt HD vagy lenyűgöző 4K felbontásban is rendelkezésre áll, továbbá 35 helykitöltőt tartalmaz és teljes kontrollt nyújt a színek felett. Egy újabb frissítés átdolgozta a projekt struktúráját az alapoktól, biztosítva ezzel, hogy a letöltést még könnyebben a sajátoddá tedd.
A divat tematikájú Fashion Slideshow képei vízszintesen és függőlegesen is mozognak. Használd opener-ként, esküvői videó megjelenítéséhez vagy divatgalériaként. A kemény mozgások és a lágy luxus design ötvöződik benne egy lenyűgöző projekt létrehozása érdekében, aminek a személyre szabását nagyon fogod élvezni.
Az Artistic Parallax Slideshow teljesen személyre szabható, és ez a diavetítés egy elegáns, filmszerű és egyszerű fotógaléria moduláris felépítéssel. Próbáld ki a videókat az állóképek helyett egy igazán kiemelkedő projekt érdekében.
Készíts egy gyönyörű üzenetet a Handwritten Animated Font Slide Show segítségével.  Ez a projekt egy animált betűtípust tartalmaz és univerzális kontrollokat használ, ezen kívül egyéni karakter kontrollokat a valódi személyre szabás érdekében. Bannerek, díszítések, számok és írásjelek is tartoznak hozzá.
Az Urban Opener sablon 33 média helykitöltőt és 17 szöveg helykitöltőt tartalmaz. Nem lesz szükséged extra bővítményekre, és egy súgó fájlt is tartalmaz, hogy elkészíthesd a saját tetszésednek megfelelően.
Ez a projekt 22 helykitöltőt tartalmaz, amelyek jól működnek videó és állóképek esetében is, és ez egy gyors tempójú, vidám prezentáció, amely garantáltan jó hangulatba hozza a közönségedet!
Szeretnél még többet tudni az After Effects-ről?
Remek, íme néhány dolog, ami tetszeni fog:
Weekly email summary
Subscribe below and we'll send you a weekly email summary of all new Photo & Video tutorials. Never miss out on learning about the next big thing.
Update me weekly
Translations
Envato Tuts+ tutorials are translated into other languages by our community members—you can be involved too!
Translate this post
Powered by
Looking for something to help kick start your next project?
Envato Market
has a range of items for sale to help get you started.