Envato Market
Pahlawan, Pahlawan, Dimana-Mana
Dunia telah tergila-gila dengan pahlawan super dan kita tidak  dapat menyalakan TV sekarang tanpa melihat seseorang mencoba menyelamatkan dunia...atau menghancurkannya. Dapatkan dirimu mengikuti tren dengan kumpulan Template After Effect dari Envato Market kami. Mereka super (maaf).
Dengan judul yang terinspirasi dari karakter ikonik, kamu tidak akan kekurangan efek dengan Superhero Trailer Titles Pack. Template ini menjanjikan kemudahan penggunaan, dan hadir dengan file bantuan jika kamu tersendat.
Rangkaian judul dinamis dan pembuka intro 3D ini akan memberikan projectmu sebuah sensasi sinematis yang membelalakkan mata. Template ini mencakup 8 placeholder dan 17 textholder, sehingga kamu dapat menyesuaikan hingga sesukamu!
Template berguna ini dapat digunakan pada logo atau teks, tanpa perlu plugin tambahan. Cinematic Light Rays hadir dengan sebuah tutorial video untuk membimbingmu melalui proses editing.
Terapkan animasi pada logo dalam gaya pahlawan super sesungguhnya dengan template ini. Jika kamu tidak mempunyai logo, jangan khawatir, ini berkerja dengan teks apapun juga dan mencakup dua versi di dalam sebuah gaya 3D yang elegan.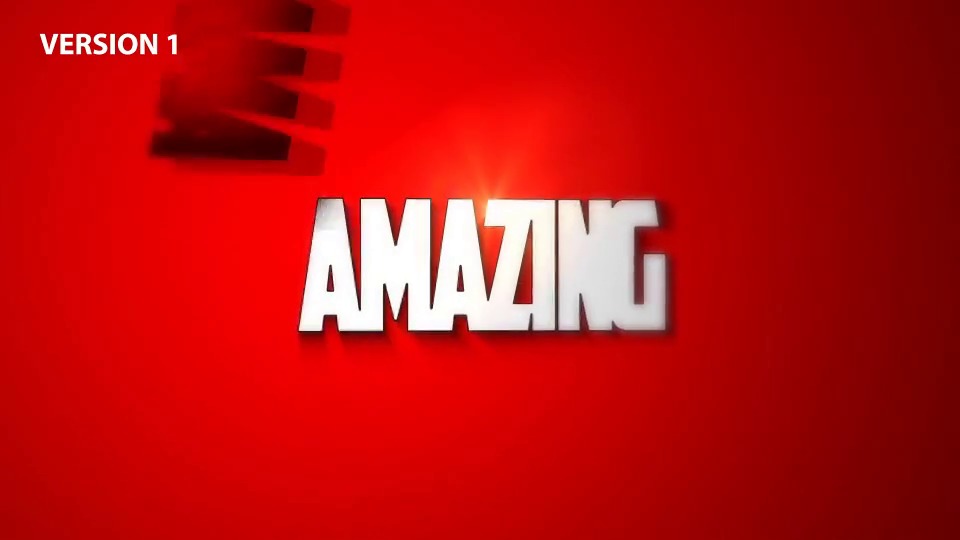 Sepenuhnya dapat disesuaikan, Heroes Logo memungkinkanmu untuk membuat perubahan pada warna, durasi, kamera dan bahkan gaya animasi—memungkinkan untuk project yang fleksibel sepenuhnya.
Project ini memerlukan plugin Element 3D v2, namun setelah terinstal kamu dapat duduk kembali dan menikmati Epic Trailer yang full HD dan dapat disesuaikan.
Dapatkan sensasi Peter Parker dengan rangkaian Amazing Spider Web Intro and Credits ini. Dalam full HD dan tanpa plugin yang diperlukan dan mencantumkan sebuah tutorial, projectmu akan segera menakutkan bagi pahlawan super.
Download ini mencakup 6 placeholder yang mudah untuk disesuaikan. Terinspirasi oleh Star Trek, projectmu akan dengan tegas pergi ke tempat yang belum pernah dicapai credit manapun juga... ahem.
Tunaikan demam zombie dengan template yang sepenuhnya dapat disesuaikan ini, diperbarui dari originalnya Zombie World. Download mencakup 23 adegan rekaman horor dan  30 placeholder sehingga kamu dapat membuat audiens gemetar di balik selimut mereka dalam teror.
Dark Logo sempurna untuk penyingkapan logo yang gelap, sinematis atau dramatis. Kamu tidak akan memerlukan sebuah plugin untuk menggunakan ini dan sebuah tutorial video dicantumkan, juga tautan ke musik dan suara yang digunakan.
Template Glitch Action Trailer mencakup 20 media holders untuk video atau foto, sempurna untuk cuplikan film, pembuka, atau presentasi video. Sebuah tutorial tahap demi tahap dicantumkan untuk membimbingmu sepanjang prosesnya.
Selama semenit lamanya, template Cinematic Trailer ini sempurna untuk menggoda audiens tentang apa yang akan datang. Tambahkan sedikit kelas dan misteri pada projectmu, download ini mudah untuk diedit dan tidak ada plugin yang diperlukan.
Tunjukkan kreatifitasmu dengan template Dark City. Dengan 10 adegan animasi yang unik, kamu dapat mengubah warna, judul dan foto untuk membuat sesuatu yang benar-benar dinantikan untuk projectmu.
Bukanlah sebuah misteri mengapa kita menyukai rangkaian judul ini! Dengan warna yang menarik dan elemen desain grafis yang kuat, projectmu tidak mungkin gagal dalam menonjol.
Dengan 25 adegan dan 22 bagian rekaman tinta animasi, kamu dapat membuat sesuatu yang berkesan dan unik dengan Last Hero II. Cukup tambahkan sendiri gambar, teks, dan musikmu.
Kamu Mungkin Juga Menyukai...
Melihatmu berada pada tendangan pahlawan super, kamu telah mengumpulkan artikel lainnya yang mungkin kamu suka.
Want a weekly email summary?
Subscribe below and we'll send you a weekly email summary of all new Photo & Video tutorials. Never miss out on learning about the next big thing.
Sign up
Melbourne, Australia
Everything you need for your next creative project. Over 9 million digital products created by a global community of designers, developers, photographers, illustrators & producers.
Looking for something to help kick start your next project?
Envato Market
has a range of items for sale to help get you started.