Marie Gardiner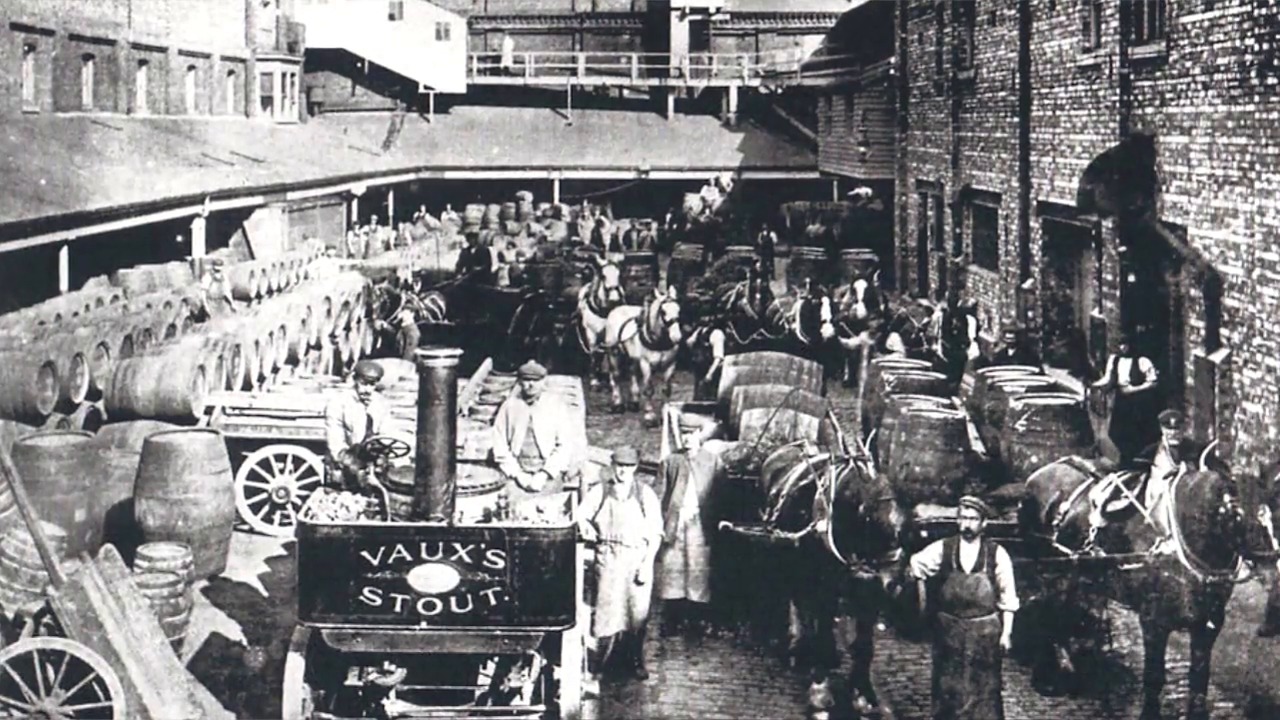 Asal Mula Foto

Dengan beberapa foto, kamu mungkin melihatnya dan secara instan mengenali seorang kerabat atau sebuah tempat. Terkadang, bahkan membalikkan foto dapat mengungkapkan banyak informasi. Pendahulu kita sangat teliti dalam menuliskan di bagian belakang foto. Ini masih dilakukan saat ini, dan walaupun saya tidak merekomendasikan kamu mencoret-coret dengan menggunakan marker permanen, merupakan ide yang bagus untuk menuliskan informasi apapun yang kamu tahu tentang foto pada bagian belakang, menggunakan pena khusus arsip foto yang dapat kamu beli pada hampir semua toko kerajinan.
Mengenali konteks sebuah gambar adalah bagian besar dalam mengembalikan dan mengarsip. Mengapa foto tertentu ini layak disimpan? Apa yang diceritakannya? Jika kamu tidak tahu apapun tentang foto, bagian menyenangkan dan intrik dari pengarsipan dapat menyelesaikan masalahnya. Internet tentunya teman terbaik kita dalam hal ini, dan khususnya, kelompok sejarah sekarang menggunakan media sosial dalam hal mencari tahu bagian yang hilang dari cerita tersebut.
'Sangat menakjubkan bagaimana banyak orang benar-benar memiliki informasi tentang jalanan, tempat dan orang. Mereka menulis kembali dan mengatakan 'ya, saya mengenal orang ini, saya mengenal jalan ini ', dan mengidentifikasi fotonya. Kami memiliki sejumlah besar file tidak dikenal, namun suatu hari saya yakin kami akan mampu mengenali semuanya– Normal Kirtlan, Sunderland Antiquarian Society
Mengapa Itu Penting?
Ketika kamu mengetahui beberapa sejarah sebuah foto, tanyakan dirimu sendiri, mengapa ini  penting? Siapa yang akan ingin melihat ini? Sebuah foto mungkin hanya sebuah pengambilan jalan dan itu mungkin tidak memiliki daya tarik visual tertentu pada pandangan pertama, namun itu secara potensial dapat banyak memberitahu kita tentang kapan dan dimana itu diambil. Sebagai contoh, dibuat dari apa rumah tersebut, apakah ada ubin batu pada atap, apakah ada jalur tram yang berjalan melalui bagian kota tersebut. Tiba-tiba, sebuah foto yang tampaknya biasa dapat mulai menggambarkan keseluruhan waktu dan tempat.
Kami mendapatkan banyak orang Victoria dan foto jenis portrait dan kami tidak tahu apapun selain perusahaan yang mengambil foto tersebut. Itu memiliki kegunaannya, karena kamu melihat gaya berbeda sebuah pakaian dan sejenisnya, kamu dapat melakukan riset, mungkin kamu dapat mengenali tempatnya. Jika itu penuh orang, dan kamu dapat mengenali tanggalnya, kamu dapat mencari ke dalam koran'. Norman
Mempertahankan Konteks Historis Melalui Restorasi
Bagian besar mendokumentasikan konteks sejarah sebuah gambar melalui restorasi adalah untuk melakukan itu, mengembalikan. Kita semua tahu bahwa kamera berbohong, dan bahkan dalam era plat kaca atau film. Namun ketika kita mendapatkan cetakan dari era tertentu, kamu hendaklah mencoba dan tetap berpegang pada original. Jadi sementara kita akan memperbaiki, kita hendaklah tidak pernah mencoba improvisasi.
'Kami menggunakan Photoshop, dan kami menyimpan original tetap dalam kondisi originalnya. Fotomu adalah sebuah sumber sejarah utama; sangat penting bahwa kita tidak berpura-pura, kami tidak membuat sesuatu. Kami hanya mengembalikan apa yang kami tahu dan kami sebenarnya mengembalikan secara benar dan secara historis. Jika kamu memiliki nama sebuah toko yang lenyap, kami harus membiarkan itu. Sangat, sangat salah untuk berpura-pura dan membuat sesuatu yang sebenarnya tidak benar secara faktual.' Martin Routledge – Penjaga Sejarah di Sunderland Museum dan Winter Gardens
Foto Atau Dokumen Historis?
Terkadang, dapat menggoda untuk mengambil ijin artistik dengan sesuatu, namun ingatlah bahwa jika kamu melakukan itu, itu bukan lagi berapa dokumen sejarah. Kita hendaklah memperlakukan foto arsip seperti kita memperlakukan fotojurnalisme dan dokumenter sekarang. Jika kamu mulai membuat perubahan dan tambahan, maka itu menjadi sesuatu yang lain.
Seiring kita berpindah ke era digital, akan lebih sulit untuk mengetahui yang mana yang merupakan perwakilan sebenarnya suatu masa. Dalam beberapa kasus fotografer original mungkin telah menghilangkan tiang telepon dari sebuah gambar karena itu tampak berantakan. Itu adalah hal-hal untuk dipertimbangkan ketika mengambil fotomu di masa sekarang. Apakah gambar saya akan menjadi sebuah dokumen historis?
Di dalam tutorial berikutnya kita akan membahas cara yang benar untuk menyimpan dan menangani dokumen arsip.
Want a weekly email summary?
Subscribe below and we'll send you a weekly email summary of all new Photo tutorials. Never miss out on learning about the next big thing.
Sign up
Photographer and writer based in north east England.
Marie Gardiner is a writer and photographer from the North East of England. After gaining her degree in Film and Media, Marie worked in the media industry, before leaving to set up the business she runs with her partner: Lonely Tower Film & Media. As well as writing about visual practices like photography and video, Marie is also the author of Sunderland Industrial Giant (The History Press, 2017), Secret Sunderland (Amberley Publishing 2019), and Celebrating Sunderland (Amberley Publishing 2023). Her photographic work focuses on landscapes and industrial ruins, particularly those of the North Pennines as she continues to work on her long-form documentary project Changing Landscapes.
Looking for something to help kick start your next project?
Envato Market
has a range of items for sale to help get you started.