Daniel Sone
Mendapatkan cahaya yang bagus dan bagus dengan cepat adalah tantangan besar bagi fotografer pernikahan dan acara. Selama bertahun-tahun kartu bouncing atau diffuser Stofen kecil adalah satu-satunya pilihan. Kemudian Gary Fong menemukan Lightsphere dan membuat flash di kamera yang lebih bagus dan lebih mudah diakses oleh para fotografer di dunia pernikahan yang serba cepat. Di sini saya akan mengajak Anda mengikuti tur Lightsphere Collapsible.
---
Tantangan Pencahayaan
Fotografi, yang diterjemahkan secara harfiah, berarti "menulis dengan cahaya," dan menggunakan lampu kilat pada kamera untuk membuat tulisan Anda terlihat bagus itu sulit. Sebegitu hebatnya speedlight, ketika mereka berada di kamera mereka cenderung menghasilkan cahaya yang benar-benar tidak menarik bagi subjek kita, tidak peduli apa atau siapa mereka.
Untuk fotografer acara dan pernikahan, ini tidak baik. Cahaya itu keras dan datar, seperti menyinari lampu senter atau lampu mobil pada seseorang. Meskipun menggerakkan flash off-kamera sedikit membantu, itu masih jenis cahaya yang sama.
Solusi datang dalam bentuk memantulkan cahaya dari dinding atau langit-langit, menggunakan payung, atau kartu pantulan. Namun, teknik-teknik yang menyebar cahaya ini (juga disebut pelunakan) memiliki kekurangan dalam acara yang serba cepat dan dunia pernikahan. Terkadang dinding atau langit-langit terlalu jauh atau berwarna.
Menyiapkan dan menjepit payung mungkin tidak cukup low profile, dan kartu bouncing mungkin masih terlalu keras dan terarah. Lightsphere menempatkan sedikit bouncing, difusi, dan terarah ke dalam satu paket.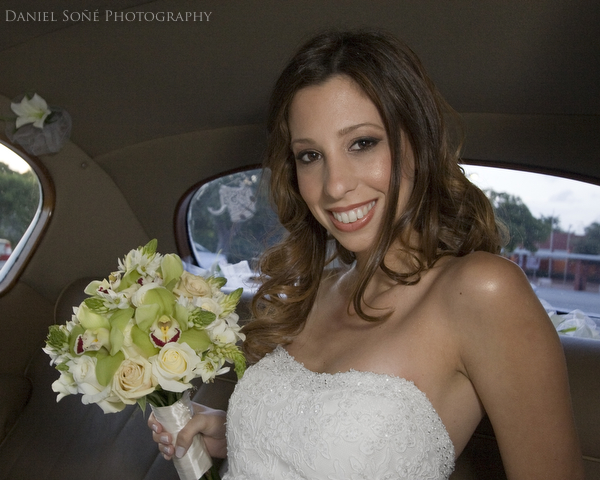 ---
Menempatkannya
Lightsphere dilengkapi dengan "lembar contekan" sederhana, praktis dengan instruksi tentang cara memasangnya ke unit flash Anda. Ikuti mereka.
Tempelkan Lightsphere ke dalam flash Anda sebelum Anda memasangnya ke kamera Anda jika Anda menggunakan untuk pertama kalinya. Beberapa kali pertama plastik akan sangat kaku dan pas sangat pas, tetapi pas pas untuk mencegah diffuser dari jatuh. Setelah beberapa penggunaan, itu akan terus berjalan dan tetap dengan mudah. Dorong pada sudut 45° dan goyangkan ke tempatnya. Kemudian tarik bagian luar yang lebih besar dan voila!
Dua mode
Anda dapat menggunakannya dengan gaya konversi atau memasang kubah plastik putih yang disertakan. Kubah dapat dipasang dengan dua cara untuk berbagai tingkat difusi: kompak dan normal.
Mode ringkas "memadatkan" cahaya dengan mengurangi ukuran yang terlihat, menjaga penyebaran lebih horizontal. Ini bagus untuk area dengan langit-langit rendah atau ketika Anda ingin sedikit "keuletan" di tingkat kamera.
Mode normal meningkatkan ukuran jelas Lightsphere, memberi Anda lebih banyak difusi. Ini bagus untuk grup dan potret. Menghapus kubah sepenuhnya (gaya konversi) mengirimkan banyak cahaya ke atas, membantu Anda mencapai langit-langit yang lebih tinggi.
Penentuan posisi
Cara utama Anda memosisikan kepala flash adalah secara vertikal dan diputar sehingga sisi yang sempit menghadap subjek Anda, tetapi tetaplah berorientasi pada engsel sehingga Anda dapat beralih dari horizontal ke vertikal dengan cepat. Anda akan memiliki kualitas cahaya yang konsisten terlepas dari orientasi kamera Anda.
Ini sangat besar karena meskipun kepala blitz Anda jatuh dari posisinya, cahayamu tetap sama. Saya selalu mengetuk flashhead saya selama resepsi dan tugas berita. Saya tidak punya waktu untuk khawatir jika flashdisk saya "benar" dan melewatkan momen singkat.
---
Pengaturan Flash dan Pengukuran
Memahami sistem pengukuran Anda, cara mengukur, dan cara menyesuaikan lampu kilat Anda dalam TTL dan mode manual sangat penting bagi setiap fotografer. Penting juga untuk mengetahui berapa banyak jus pengubah cahaya Anda akan menyerap. Lightsphere benar-benar efisien, hanya berharga -0.7 perhentian tanpa kubah. Menambahkan kubah hanya dikenakan biaya -0.5 berhenti jika Anda mengarahkannya langsung ke subjek Anda. Kalau tidak, itu melayang sekitar -0.85 berhenti.
Untuk semua skenario, Gary Fong merekomendasikan untuk menggunakan flash yang dikontrol TTL, tetapi itu tidak membatasi Anda untuk menggunakan mode manual pada flash Anda. Ada video di luar sana yang menyarankan menggunakan pengaturan metering evaluatif (matriks), tapi saya merasa mudah diperdayai oleh pemandangan yang biasa ditemukan dalam fotografi acara dan pernikahan.
Secara pribadi, saya menggunakan pengukuran titik untuk membantu saya membuat penilaian tentang eksposur saya dan bagaimana saya ingin mengatur output flash relatif terhadap pengaturan saya. Tetapi mode pengukuran mana yang digunakan tergantung pada situasi dan efek yang ingin Anda capai.
Secara keseluruhan, mode TTL bekerja dengan sangat baik untuk hampir semua situasi dan pengukuran titik memungkinkan saya untuk mengambil bacaan cepat dan akurat dari berbagai bagian pemandangan dan memutuskan bagaimana mengekspos gambar.
"Menyeret rana," menggunakan kecepatan rana lambat(er), adalah teknik yang bagus untuk meningkatkan efek pelunakan yang dihasilkan oleh Lightsphere dengan memungkinkan cahaya sekitar bekerja lebih banyak. Dengan membiarkan lingkungan Anda menangani lebih banyak beban kerja, Anda dapat mengurangi daya flash Anda. Anda sekarang mengurangi waktu daur ulang flash dan memperpanjang masa pakai baterai Anda.
---
Pengaturan Kamera
Lembar cheat yang menyertai Lightsphere juga termasuk pengaturan yang disarankan untuk kamera Anda juga. Untuk di dalam ruangan, ISO 800 disarankan dan untuk di luar ruangan, ISO 100. Lembar cheat juga memantul antara mode Program (P) dan mode Manual (M), tergantung pada situasinya.
Mode P sangat membantu karena masih memberi Anda kontrol atas eksposur dan flash. Dalam beberapa hal ini "semi-otomatis." Mode M menyerahkan semua pengambilan keputusan kepada fotografer dan tidak akan secara otomatis menyesuaikan pengaturan apa pun untuk mengkompensasi perubahan pemandangan. Itu bisa membantu jika kamera Anda terus ditipu.
Sementara ISO 800 tampaknya agak rendah untuk pemotretan dalam ruangan, Anda dapat mengompensasinya dengan membuka apertur dan memperlambat rana Anda. Dalam pengaturan dalam ruangan yang khas (dapur, kamar tidur, ruang konferensi, dll.) ISO 800 bekerja dengan sangat baik. Dengan kamera saat ini, ini menghasilkan gambar yang sangat bersih. Namun, Anda akan menemukan diri Anda pada f/4 dan 1/40sec untuk mendapatkan eksposur yang baik.
Pengaturan ini baik untuk subjek yang bergerak lambat, diam, atau berpose. Subjek yang bergerak cepat akan memiliki blur gerakan dan risiko blur akibat guncangan kamera menjadi cukup tinggi.
Menggunakan blur gerak dengan flash adalah cara yang bagus untuk menciptakan rasa gerakan. Pengaturan ISO 800, 1/40sec, f/4 adalah contoh dari "menyeret rana". Ketahuilah bahwa apa pun yang bergerak secepat tangan yang melambai (seperti pada "halo" atau "sampai jumpa") atau kepala-balik cepat akan kabur.
ISO 100 bagus untuk adegan outdoor yang cerah. Menjatuhkan ISO rendah itu juga memungkinkan Anda untuk menjaga apertur Anda lebih luas, sehingga mengurangi kebutuhan Anda akan lebih banyak daya dari flash Anda. Di sini, Anda dapat menggunakan Lightsphere sebagai pengisi untuk bayangan.
Efisiensi dan difusi Lightsphere menjadikannya pasangan yang hebat untuk menyeimbangkan flash Anda dengan matahari sambil menjaga bayangan Anda tetap lembut. Dengan teknik pengisian-flash yang benar, Anda dapat membuat isian Anda tampak tidak terlihat.
---
Menggunakan Lightsphere Off-Camera
Lightsphere adalah alat yang hebat untuk melembutkan flash pada kamera, tetapi Anda dapat melakukan hal yang sama dengan menggunakannya pada speedlight off-camera juga. Ini membuat Lightsphere flash omni-directional yang lebih fleksibel. Tempelkan pada dudukan, di dalam kap lampu, atau di sekitar sudut. Tentu saja, Anda akan dibatasi oleh kemampuan sistem pemicu flash Anda.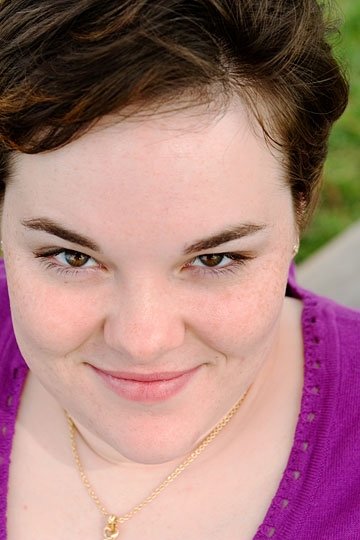 Selain sebagai pengubah lampu kilat off-camera yang bagus, Lightsphere juga dapat digunakan untuk meningkatkan keandalan menembakkan flash yang dipicu secara optik karena memantulkan flash ke semua tempat, sangat berguna jika sensor pendukung optik Anda tidak menghadap unit master/komandan Anda setiap saat (yaitu aula resepsi).
Trik untuk White Balance
Lightsphere juga memiliki sedikit trik di lengannya ketika digunakan di luar kamera: Itu dapat digunakan untuk profil WB Kustom. Diffuser kubah putih yang disertakan dapat digunakan banyak seperti ExpoDisc untuk mencapai WB yang tepat setiap kali tidak ada sesuatu yang berwarna netral di tempat kejadian atau Anda tidak ingin mengemas sesuatu yang ekstra.
Cukup tahan di atas lensa Anda seperti tutup lensa, jepret foto Anda, dan buat profil WB khusus Anda. Setelah itu, dapat kembali ke tas atau ke Lightsphere. Diameternya yang besar membuatnya kompatibel dengan hampir semua lensa yang dimiliki fotografer pernikahan atau acara.
---
Kesimpulan
Seperti yang Anda lihat, Lightsphere adalah alat yang sederhana namun sangat fleksibel dan berguna dalam pernikahan, acara, atau tas perkakas foto jurnalis. Ini adalah aksesori yang sangat sederhana untuk digunakan, mengubah cahaya "jelek" menjadi cahaya "cantik" dalam hitungan detik.
Dengan sedikit latihan dan menyeimbangkan dengan ambient, Anda dapat membuat hasil pencahayaan pengubah kecil ini terlihat seperti Anda memiliki payung tembus setiap saat. Anda cukup mengaktifkannya, mengeluarkannya, dan mem-flash flashdisk Anda.
Want a weekly email summary?
Subscribe below and we'll send you a weekly email summary of all new Photo tutorials. Never miss out on learning about the next big thing.
Sign up
Daniel Sone is a professional photographer who specializes in documenting the human journey. His backbone is photojournalism and portraiture, and he brings those skills and methodology into his wedding and commercial work. He enjoys finding ways to do photography as quickly as possible, without sacrificing the quality his clients expect. Over the past 15 years—13 as a professional—he's worked in news, wedding, and commercial fields, blending them while staying true to his vision and the story.
Looking for something to help kick start your next project?
Envato Market
has a range of items for sale to help get you started.