Jose Antunes
Popularitas radio untuk pemicu flash mencapai tingkat yang baru saat pemicu menawarkan lebih dari flash tersinkronisasi "normal", membuka pintu baru eksperimen ke fotografer.  Saya akan menunjukkan cara menggunakan Phottix Odin, sebuah produk yang cepat menjadi populer atau diterima di industri ini. Ingatlah bahwa petunjuk ini dapat disesuaikan dengan banyak pemicu flash radio lainnya.
Sampai saat ini hanya ada satu nama populer ketika sampai pada pemicu flash radio TTL (Through The Lens): Pocket Wizard.  Anda akan menemukan merek lain yang disebutkan, seperti Radio Popper, namun secara umum Pocket Wizard lebih diterima atau diterima. Ini masih berlaku untuk banyak orang, namun karena perusahaan Eastern mulai menawarkan solusi non-TTL murah mereka di eBay,  demografi pengguna telah berkembang sementara kami melihat yang lebih baik dan sistem yang lebih baik muncul di pasaran. Phottix adalah evolusi dari proses ini.
---
Kecepatan Sinkronisasi Pemicu Radio
Dalam hal pemicu, ada dua kategori yang berbeda: yang murah, manual, non-TTL, yang hanya memicu flash, dan TTL, yang memungkinkan Anda mengendalikan jarak jauh dari flash Anda. Kebanyakan orang akan membeli model manual yang lebih sederhana, yang memiliki batas kecepatan sinkronisasi 1/250 atau di bawah, cukup untuk sebagian besar penggunaan dan kebutuhan kebanyakan orang.  Tapi pemicu yang paling menarik adalah yang menawarkan TTL, karena selain pilihan untuk mengendalikan jarak jauh unit flash mereka juga dapat digunakan dengan kecepatan sinkronisasi yang lebih tinggi.
Saat flash Anda bisa bekerja dengan kecepatan hingga 1/8000, cakrawala baru terbuka untuk fotografi Anda.  Anda harus sadar bahwa ketika Anda menggunakan kecepatan rana yang begitu tinggi, lampu kilat Anda tidak akan mampu menyalakan semburan cahaya penuh. Ini menggunakan daya yang lebih rendah, kilatan yang lebih pendek. Di bawah sinar matahari terang, ini akan diterjemahkan ke subjek tidak lebih dari beberapa inci dari flash Anda, namun pemicu nirkabel ini memungkinkan Anda menempatkan flash yang dekat jika Anda memerlukannya.
---
Phottix Odin
Artikel ini berfokus pada penggunaan pemicu flash radio Phottix Odin untuk Canon, yang merupakan salah satu yang saya gunakan. Phottix Odin juga tersedia untuk Nikon dan Sony; Sebagian besar petunjuk yang disajikan di sini sama untuk semua merek.  Anda hanya harus sadar bahwa sistem metering Nikon dan flash memiliki filosofi yang berbeda dari Canon, dan coba beradaptasi. Hal yang sama berlaku untuk Sony.
Ada alasan bagus untuk mengandalkan sistem pemicu radio flash, seperti yang telah saya jelaskan di artikel saya sebelumnya,  How to Use Your Canon Speedlite 600EX-RT: Anda memiliki komunikasi handal sepanjang waktu antara flash dan kamera, sesuatu yang tidak dapat Anda simpulkan akan menggunakan infra merah, yang butuh penglihatan dan keterbatasan dalam hal jarak.   Jika, seperti saya, Anda bekerja menempatkan flash di lokasi yang aneh, seperti di belakang pohon, batu, dinding, atau menggunakannya di bawah sinar matahari, IR dapat menjadi lebih sulit daripada metode kerja.
Menggunakan pemicu flash radio akan membebaskan Anda dari masalah. Jadi, mari kita lihat sistemnya.
---
Sistem Pemicu Radio TTL Lengkap
Phottix Odin kit dasar terdiri dari TCU (Transmitter Control Unit) dan penerima. Itu saja yang Anda butuhkan untuk membebaskan flash Anda dari kamera Anda.  TCU memiliki layar LCD besar yang memungkinkan Anda mengendalikan segala sesuatunya dari flash head zoom hingga flash ratio atau eksposur pada 1/3rd berhenti.
TCU duduk dalam posisi tegak di mounting point Anda. Tidak ada tambahan mounting point di atasnya, sesuatu yang beberapa orang inginkan sedikit fill flash.
Anda harus berhati-hati dengan unit TCU yang terpasang pada mounting point Anda, jadi Anda tidak membiarkannya terjatuh.  Menjadi lebih besar, meskipun, berarti dua hal: Anda mendapatkan LCD yang murah hati dan juga tombol yang cukup besar untuk membuat kontrol menjadi mudah. Selain itu, Anda bisa menggunakan baterai AA untuk menyalakan unit.
Unit penerima tidak memiliki LCD, hanya lampu LED kecil di bagian depan, menyala dengan berbagai warna (merah atau hijau) sesuai kondisi. Ini memiliki steker sinkronisasi untuk saat-saat ketika Anda tidak ingin menggunakan mounting point.
Sistem khusus saya telah dibangun untuk bekerja dengan flash Canon, dan juga kompatibel dengan unit yang lebih tua, seperti Speedlite 420 EX dan bahkan 430 EZ, menawarkan kemungkinan saat bekerja dari jarak jauh sehingga Anda tidak dapat masuk ke dalam sistem nirkabel Canon sendiri.
Pemetaan Phottix Odin Radio Flash Trigger TCU
Memahami antarmuka pada peralatan apapun adalah cara terbaik untuk membuatnya lebih mudah untuk bekerja dengan. Phottix Odin memiliki banyak fungsi yang tersedia, namun antarmuka mudah dilakukan, begitu Anda bisa mengetahuinya.
LCD menampilkan semua informasi yang Anda perlukan untuk menyesuaikan flash Anda. Anda tidak perlu menggunakan LCD kamera karena semua fungsi flash tersedia dari sini.
Area ini menunjukkan apakah unit flash bekerja di High Speed Mode atau Second Curtain Sync. Jika tidak ada ikon yang muncul, Anda sedang bekerja dalam mode yang normal.
TCU Odin dapat mengendalikan tiga kelompok flash (A, B dan C) dan menyesuaikannya secara terpisah. Disini Grup A bekerja dalam mode TTL dengan -2 stops exposure compensation.
Flash di Grup B bekerja dalam Mode Manual dengan set daya 1/8. Pengaturan daya dalam Manual dapat disesuaikan sepanjang jalan antara 1/1 sampai 1/128 pada 1/3rd stop.
Lampu kilat ketiga, Grup C, bekerja di TTL dengan +2 stops exposure compensation. Kompensasi dapat disesuaikan antara + 3 / -3 di 1/3rd stops.
Saluran yang digunakan muncul di posisi ini. Sistem ini menawarkan empat saluran sehingga fotografer yang berbeda dapat menggunakan sistem serupa di tempat yang sama tanpa saling mengganggu.
Indikator pengisian daya baterai. TCU Phottix Odin menggunakan baterai AA biasa dan bekerja dengan baik dengan baterai daur ulang.
Sebagian besar tombol di TCU hanya melakukan satu fungsi sehingga mudah dipelajari. Tombol Option berubah di antara dua layar fungsi utama: TTL/Mixed and Ratio.  Mode TTL / Mixed memungkinkan kelompok A, B dan C diatur ke TTL, Manual atau OFF dengan penyesuaian ke tingkat EV atau power.  Modus Rasio mirip dengan sistem TTL asli Canon. Rasio kelompok A dan B dapat diatur dari 8:1 menjadi 1:8. Tingkat EV juga bisa disesuaikan.
Tombol Mode memungkinkan Anda mengubah grup A, B atau C antara TTL, (M) Manual, atau Off.
Tombol Zoom memungkinkan tingkat zoom flash diatur secara nirkabel. Zoom bisa di atur sebagai TTL atau Manual. Bila TTL dipilih, pengaturan zoom flash akan berubah saat Anda memperbesar lensa.  Dalam mode Manual, zoom flash dapat diubah ke pengaturan zoom yang diinginkan (asalkan tidak mengarah ke atas).
Tombol On/Off melakukan apa yang tertulis tapi juga cara untuk kembali ke layar utama dengan cepat. Cukup tekan bukan tombol Set.  Pilihan ini ditingkatkan melalui update firmware, sesuatu port USB pada unit (tidak ditunjukkan pada gambar) memungkinkan.
LED pada TCU berubah hijau saat kamera fokus dan merah saat foto diambil. Hal yang sama terjadi pada LED di unit penerima.
Tombol SEL memungkinkan Anda memilih antara pilihan berbeda yang ada di TCU. Tombol +/- di setiap sisi digunakan untuk menyesuaikan nilai pada opsi yang berbeda.
Tombol Test menyala, secara berurutan, semua flash terhubung ke penerima Phottix Odin yang berada pada saluran yang sama dengan TCU.
Tombol Clear akan menghapus pengaturan yang ada saat ini di TCU.
Untuk siklus antara High Speed Sync, Second Curtain Sync dan operasi standar tekan tombol ini. Ikon koresponden muncul di LCD.
Tombol Lampu Modeling akan menyebabkan semua flash yang menyertai penerima Odin untuk menghasilkan flash selama satu detik. Ini berguna sebagai pratinjau pengaturan pencahayaan.
Pemetaan Penerima Phottix Odin Receiver
Bagian kedua dari sistem Phottix Odin adalah penerima. Anda hanya perlu satu untuk mengeluarkan flash Anda dari kamera Anda, tapi Anda bisa membeli lebih banyak jika Anda perlu menggunakan lebih dari satu flash.
Sakelar Seleksi Saluran. Ingatlah untuk mengatur saluran yang sama di TCU dan pada setiap penerima yang berbeda.
Mounting point / ¼ "tripod lug dengan cincin pengunci untuk menempatkan penerima dan flash pada tripod atau dukungan lainnya.
Port USB Untuk update firmware. Hal ini memungkinkan sistem Anda dapat ditingkatkan dengan fungsi baru.
5V DC Power Port untuk menggunakan daya eksternal, bukan dua baterai AA.
Sakelar Group Selection memungkinkan Anda memilih grup mana penerima berada.
Sakelar Power.
Kompartemen Baterai.
LED. Jika sistem Anda tampak tidak responsif, periksa lampu di sini. Bila daya baterai pada penerima sangat rendah, lampu LED akan berkedip merah setiap 2 detik. Ganti baterai.
Mounting point.
3.5mm Output Port untuk menghubungkan penerima ke lampu studio.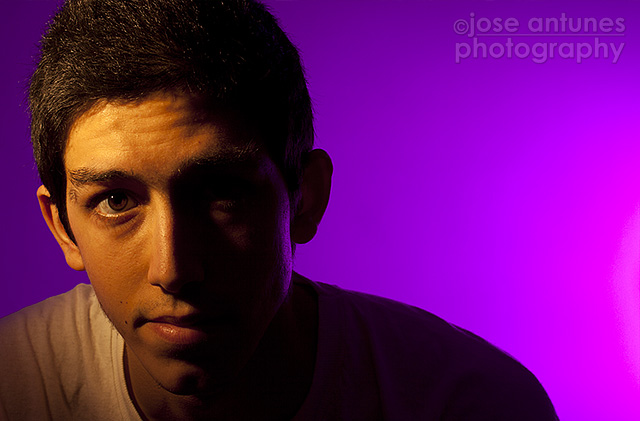 ---
Good Reasons to Buy a TTL System!
Meskipun sistem seperti Phottix Odin dibuat dengan konsep TTL, Anda akan menemukannya, setelah Anda mulai menggunakan flash, Anda mungkin lebih suka menggunakan flash di Manual untuk kontrol yang jauh lebih tepat, terutama dalam situasi di mana Anda mengetahui jarak antara kilatan. dan subjek tidak akan berubah.  Ini bisa terjadi dalam situasi studio atau di luar ruangan atau bahkan di acara olahraga. Menggunakan Manual juga memungkinkan Anda mengendalikan kekuatan cahaya dengan cara yang membuat flash Anda lebih cepat.
Saya lebih suka menggunakan lampu kilat saya di Manual, karena saya ingin mengontrol jumlah cahaya yang tepat. Saya akan menggunakan TTL untuk situasi cepat, bila jarak ke subjek berubah drastis dari satu momen ke momen lainnya.  Ini bukan masalah melakukannya dengan cara yang benar atau salah, itu hanya cara saya bekerja, bahkan dengan Phottix Odin. Setelah Anda membeli ke sistem seperti ini, Anda akan menentukan metode kerja yang Anda inginkan.
Bahkan jika Anda tidak memerlukan TTL, fungsi zoom head dan kemampuan untuk mengatur daya manual langsung dari kamera adalah alasan bagus untuk membeli Odin atau sistem yang memiliki TTL dan menawarkan pilihan yang sama.  Tidak perlu lagi pergi ke masing-masing flash untuk mengatur zoom dan atau daya! Dan igh Speed Sync, seperti yang saya katakan, membuka tempat-tempat lain. Lakukan percobaan dan Anda akan menemukan cakrawala baru dalam fotografi flash Anda.
Want a weekly email summary?
Subscribe below and we'll send you a weekly email summary of all new Photo tutorials. Never miss out on learning about the next big thing.
Sign up
Jose Antunes is a freelance writer and photographer based in Portugal. Besides writing about the technical and creative aspects of photography for various publications, he leads workshops and leads photo tours to reveal the hidden perspectives from his country. "Less Gear, More Fun" is an important idea for him.
Looking for something to help kick start your next project?
Envato Market
has a range of items for sale to help get you started.