Christopher Kenworthy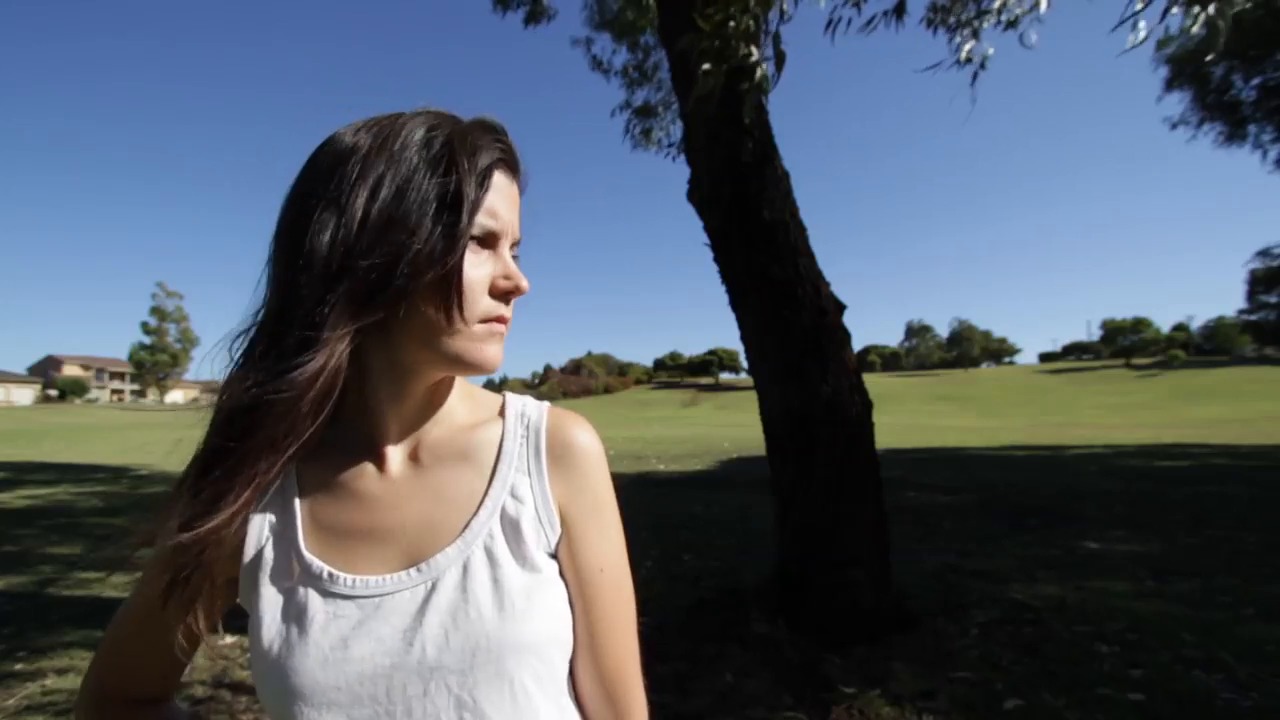 Fokus merupakan salah satu peralatanmu paling kreatif. Daripada hanya menentukan sasaran untuk menjaga subyek tetap fokus, gunakan fokus untuk memberi cerita, dengan mengontrol apa yang tetap fokus dan apa yang menjadi blur.

Dalam pelajaran ini kita akan melihat bagaimana, dengan pemahaman pilihan dan aperture lensa, kamu dapat menjaga gambar tetap fokus, tepat dari latar depan ke latar belakang, atau kamu dapat menyempitkan fokus itu sehingga ada Depth of Field pendek dan hanya sebagian gambar yang berada dalam fokus.
Pilihan Lensa dan Fokus
Secara umum, lensa pendek menunjukkan lebih banyak fokus dari latar depan, hingga ke latar belakang. Jika kamu melihat pada foto di bawah, aktor di latar depan, pohon di tengah dan horizon jauh semuanya berada dalam fokus penuh.
Itu mengapa kita sering menggunakan lensa pendek untuk memotret subyek bergerak; ketika aktor bergerak menjauh dari kamera, kamu tidak perlu melakukan fokus ulang karena semuanya tetap dalam fokus.
Namun dengan lensa panjang, lebih sedikit yang berada dalam fokus. Di bawah kamu dapat melihat bahwa aktor berada dalam fokus, namun pada sisi kanan cabang yang dekat dengan kita, batu di belakangnya dan pohon yang jauh itu semuanya di luar fokus.
Ketika kamu megambil film, penting untuk mengetahui seberapa banyak gambar yang kamu inginkan berada dalam fokus. Jika kamu menginginkan semuanya dalam fokus, lensa pendek mungkin lebih baik. Jika kamu hanya ingin fokus jarak pendek, maka sebuah lensa panjang mungkin pilihan yang bagus.
Permasalahan Dengan Lensa Panjang
Walaupun jenis efek sinematik yang sering ingin dicapai orang, dengan aktor tampak tajam dalam fokus dan semuanya dalam latar depan dan latar belakang di luar fokus, tampak bagus, akan sulit untuk mempraktekkannya khususnya jika aktor bergerak maju atau menjauh dari kamera. Kamu harus fokuskan subyekmu dengan sangat tepat.
Dalam sebuah klip video, kamu dapat melihat bahwa saya dapat mengikuti fokus saat aktor berjalan untuk sementara waktu namun kemudian saya mulai membias dan sedikit kehilangan fokus. Sangat sulit untuk menahan fokus ketika Depth of Field sesempit ini namun itu tidak berarti kamu tidak dapat mencoba.
Semuanya Merupakan Generalisasi
Hampir setiap "aturan" yang kamu lihat tentang pembuatan film adalah tentang generalisasi. Kenyataannya adalah kita bisa mendapat latar belakang yang lembut yang di luar fokus bahkan dengan lensa pendek, dan sebuah Depth of Field yang mendalam dengan semuanya berada dalam fokus dengan sebuah lensa panjang. Kamu mencapai kedua efek tersebut dengan mengubah aperture.
Dalam foto di bawah, saya menggunakan lensa 10 mm dan area pertengahan dan latar belakang berada dalam fokus. Saya menggunakan aperture sempit seperti f/22 karena cahaya yang terang. Semakin tinggi nilai f, semakin sempit aperturenya.
Untuk mendapatkan Depth of Field yang sempit, gunakan nilai f yang rendah seperti f/5.6 bahkan f/4. Di bawah ini saya menggunakan aperture f/5.6 dan latar belakangnya sangat lembut.
Tentu saja, bukaan aperture mencerahkan gambar sehingga kamu harus menggunakan ISO rendah. Jika cahaya benar-benar terang kamu mungkin perlu meletakkan sebuah neutral density filter di depan lensa, seperti yang saya lakukan di sini, untuk membatasi jumlah cahaya yang masuk ke dalam kamera.
Jika saya menggunakan lensa yang panjang, maka latar depan dan latar belakang normalnya berada di luar fokus. Jika saya ingin mendapatkan hasil yang lebih tajam, saya menggunakan nilai f yang lebih tinggi.
Berikut kamu dapat melihat bahwa saya menutup aperture hingga f/32 dimana ini merupakan aperture yang benar-benar sempit. Itu membuat gambar tajam tepat dari latar depan hingga latar belakang. Saya harus menaikkkan ISO untuk mencerahkan gambar.
Dengan lensa yang sangat panjang, katakanlah 200mm, akan sulit untuk mendapatkan semuanya yang benar-benar dalam fokus namun kamu bisa mendekatinya. Jika kamu sangat ingin mendapatkan fokus menyeluruh akan lebih baik untuk menggunakan lensa yang sedikit lebih pendek dan bergerak mendekat. Aktor akan tampak dalam ukuran yang sama dalam frame namun kamu akan memiliki sebuah background yang lebih tajam.
Rangkuman
Lensa apapun yang kamu gunakan, dan aperture berapa yang kamu pilih miliki pengaruh yang besar tentang area fokus dalam pemotretanmu. Jangan hanya gunakan aperture untuk mengatur kecerahan gambar. Ingatlah bahwa kamu dapat memberikan pengaruh kecerahan dengan mengubah shutter speed dan IISO, dan gunakan aperture untuk mendikte seberapa banyak gambar berada dalam fokus.

Want a weekly email summary?
Subscribe below and we'll send you a weekly email summary of all new Photo tutorials. Never miss out on learning about the next big thing.
Sign up
Christopher Kenworthy (born 1968) is an Australian writer and former film director. He is the author of two novels, The Winter Inside and The Quality of Light for Serpent's Tail, along with a short story collection, Will You Hold Me? and the chapbook Sullom Hill. His fiction has been widely praised by authors such as Michael Moorcock, and anthologised in books such as The Year's Best Fantasy and Horror. Born in Preston, England, he moved to Australia in 1997 and began a directing career which lasted until 2013. His Master Shots books are best-sellers for Michael Wiese Books. He is the director of The Sculptor. He won the Award For Directing (WA Screen Awards) in 2007. He directed many music videos, including Dreaming Light for Anathema (band).
Looking for something to help kick start your next project?
Envato Market
has a range of items for sale to help get you started.