Slavik Boyechko
Pan, tilt, jib, dan slider semuanya itu solid, tools mapan untuk membantu anda menambahkan motion ke dokumenter anda. Tapi steadicam, atau yang baru-baru ini yaitu brushless gimbal, bisa meniru semua gerakan tradisional itu dengan mudah. Lebih penting lagi, mereka dapat melakukan hal-hal yang tidak dapat dilakukan alat lain: mereka dapat membawa produksi dokumenter anda ke level selanjutnya.
Tapi masalah utama dengan kebanyakan stabilizer kamera adalah bahwa mereka terlalu merepotkan realitas kepraktisan produksi dokumenter. Jika anda telah membaca di seri "Bagaimana Menggunakan Gimbal," anda akan tahu seberapa besar kemahiran yang dibutuhkan untuk mengoperasikan gimbal dengan benar. Untuk karya komersil dan narrative, tanpa diragukan lagi sebuah gimbal atau steadicam tradisional adalah perangkat yang hebat. Tapi saat anda bekerja sendiri atau dengan kru kecil dalam pengambilan gambar dokumenter yang cepat dan tidak dapat diprediksi, keputusan untuk menggunakan gimbal menjadi sesuatu antara berisiko dan keberhasial.
Selama dua tahun terakhir saya telah menggunakan gimbal pada banyak film dokumenter di seluruh negeri, dan saya merasa ini sebagai tambahan yang tak ternilai bagi kualitas produksi kami. Tapi gimbal adalah detail kecil yang memungkinkan dan menyenangkan untuk digunakan pada beberapa video, padahal di satu sisi gimbal bisa memjadi pengalaman frustasi yang berdampak negatif terhadap kemampuan kami menceritakan video story yang layak.
Menemukan Tempat untuk Pengambilan Gambar dengan Gimbal dalam Produksi Dokumenter

Sebelum masuk ke detail seluk beluk menggunakan gimbal pada pengambilan gambar dokumenter, mari luangkan waktu untuk menunjukkan keuntungan menggunakannya terhadap video anda.

Pertama, jika anda tertarik dengan steadicam atau glidecam, relatif mudah untuk mengetahui keseimbangan anda sebelum pengambilan gambar. Dan jika anda memasang quick release plate, saat ini anda ingin menggunakan steadicam anda, anda bisa melepaskan kamera anda dari tripod dan meletakkannya di rig steadicam rig anda, dan anda siap menggunakannya. Masalahnya adalah bahwa steadicam tradisional sulit dikuasai, sulit bagi pergelangan tangan anda (kecuali jika anda menambahkan sophisticated arm atau chest harness), dan gerakan dan kontrol kamera anda cukup terbatas.
Dengan gimbal, anda dapat menggunakan kedua tangan anda untuk memegang rig, dan bahkan anda dapat memindahkan kontrol grip kamera ke salah satu handle gimbal, sehingga anda dapat mengendalikan exposure, focus, dan bahkan zoom sambil mempertahankan shot yang stabil. Tanpa memiliki tipe gimbal yang lebih maju, anda bisa meniru gerakan slider, jib, pan, atau tilt shot hanya dengan gimbal saja. Jika anda pernah menggunakan jib pada pengambilan gambar dokumenter, kemampuan untuk pengambilan gambar seperti jib cukup dengan tangan memegang gimbal dan kamera adalah alat fenomenal di tool belt anda.
Tapi gimbal bisa melakukan lebih banyak untuk dokumenter anda, dengan memungkinkan anda membuat sequence shot saat subjek anda bergerak. Secara tradisional, sequence anda diatur di lokasi statis, atau anda berjalan di depan subjek anda, biarkan mereka lewat, lalu ulangi. Dengan gimbal, anda bisa memotret mengambil gambar anda saat mereka berjalan, mengemudi, bersepeda atau bentuk transportasi lainnya saat anda mengikuti mereka. Dan bahkan ketika subjek anda tidak bergerak Aada dapat membuat gerakan kamera yang memberi video anda tampilan yang dipoles yang sangat mahal untuk dicapai, sampai sekarang.
Gimbal Berarti Banyak Pekerjaan
Sebagian besar gimbal tidak disiapkan untuk solo operator yang ingin mendapat shot cepat. Hambatan terbesar adalah gimbal membutuhkan stand untuk beberapa shot, untuk menggantung gimbal tersebut saat anda menyeimbangkan kamera. Jika anda mengganti lensa, zoom in or out, menyesuaikan asesoris anda, atau tanpa sengaja menyenggol gimbal anda sehingga tidak seimbang lagi, anda harus membawa stand gimbal anda di mana pun anda pergi.
Tindakan balancing juga sedikit merepotkan. Gimbal pertama yang kami beli membawa kami ke satu tahun frustrasi untuk balancing pada segala macam stand sebelum akhirnya berhasil melakukannya. Saat ini, balancing lebih mudah, namun anda tetap perlu menyelami lebih jauh untuk penyesuaian softwae untuk menyempurnakan balance kamera anda.
Dan kemudian anda perlu mencari solusi external monitor, jika anda tidak dapat melihat layar LCD kamera saat anda sedang mengambil gambar. Dan untuk meminimalkan berat kamera anda, mikrofon anda harus dijauhkan dari kamera. Jika kamera dan lensa anda lebih dari lima pounds, anda harus upgrade ke gimbal heavy-duty yang mahal dan bahkan lebih tidak praktis.
Dan akhirnya, setelah anda memiliki gimbal anda terpasang dan siap untuk digunakan, ada masalah secara fisik dalam memegang gimbal untuk jangka waktu yang lama. Kebanyakan gimbal dirancang sedemikian rupa sehingga anda harus memegang gimbal dan kamera jauh di depan anda, sehingga tidak menyentuh apapun yang bisa mendorongnya keluar dari keseimbangan. Dan kamera ditempatkan di bagian bawah gimbal, jadi jika anda ingin menembak pada level wajah, anda harus menahan gimbal yang lebih tinggi di atas kepala anda. Dalam beberapa menit anda akan lelah dari memegang rig sedemikian rupa sehingga shot anda akan menampilkan guncangan, bahkan dengan motor gimbal yang berjalan.
Untuk mengurangi berat gimbal dan kamera yang berat, ada solusi di luar sana yang dapat mentransfer beban ke punggung, pinggul, atau lengan anda, tapi tidak hanya harganya mahal, anda juga akan mulai terlihat seperti cyborg yang mengenakan setelan jas. dari baju besi. Hal itu tampak sulit dalam pengambilan gambar dokumenter.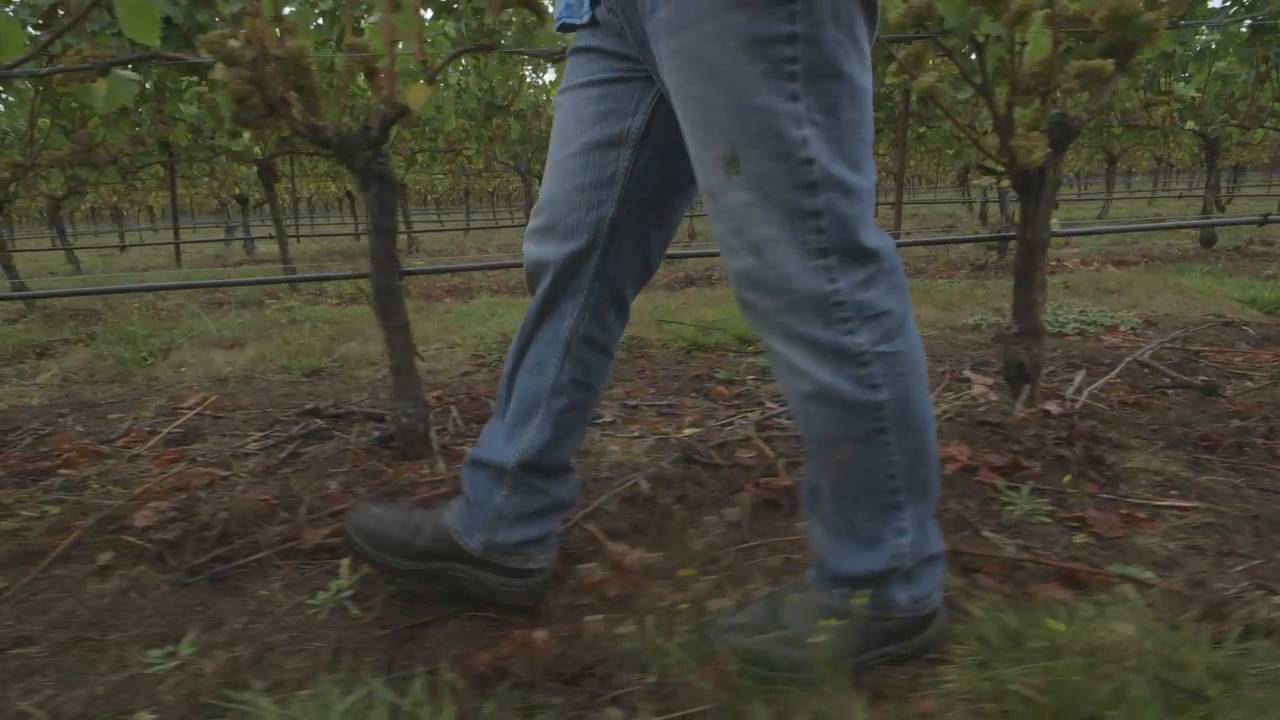 Gimbal Sebagai Solusi Dokumenter
Anda masih bisa menggunakan gimbal pada film dokumenter dan saya sudah berkali-kali melakukanny, tapi anda harus bisa memilah-milih terhadap jenis gimbal yang anda gunakan.

Pertama, anda bisa membuang semua model yang memerlukan gimbal stand. Sebagai gantinya, pilihlah gimbal yang bisa diletakkan di atas meja, atau permukaan datar, saat anda menyeimbangkan kamera. Bahkan ada gimbal yang memiliki sisi bawah datar sehingga anda dapat meletakkan quick release ke gimbal tersebut, sehingga anda dapat menempatkan gimbal pada tripod. Selain balancing, anda bahkan dapat menggunakan pengaturan ini untuk shot pan yang presisi dan tilt dengan gimbal di atas fluid head tripod.
Dan kemudian ada gimbal yang sangat ringan dan portabel, namun ditujukan untuk kamera kecil atau bahkan smartphone. Dalam shot dokumenter, anda bisa memiliki B-cam kecil yang siap menggunakan gimbal setiap saat, namun anda harus menyadari adanya masalah dalam matching beberapa kamera dan picture profile mereka.
Pada akhirnya, ada banyak gimbal yang memiliki kamera dan lensa kecil yang menempel secara permanen pada mereka, seringkali dengan desain satu tangan super ringan. Dengan begitu pilihan anda terbatas dalam hal pilihan kamera dan lensa, fleksibilitas dan kemudahan dengan setup ini sangat cocok untuk pengambilan gambar dokumenter. Ini memungkinkan anda mengesampingkan kamera utama anda untuk saat-saat di mana subjek anda bergerak, mengambil gimbal/kamera anda yang terpisah, dan menembak sequence tanpa mengganggu pengaturan tradisional lainnya.

Want a weekly email summary?
Subscribe below and we'll send you a weekly email summary of all new Photo & Video tutorials. Never miss out on learning about the next big thing.
Sign up
Slavik Boyechko is an Emmy award-winning filmmaker and owner of Minn Films, which creates inspirational videos about people and organizations.
Looking for something to help kick start your next project?
Envato Market
has a range of items for sale to help get you started.