Jane Baker
Tahukah anda bahwa anda dapat membuat video promosi berkualitas tinggi untuk produk yang belum pernah ada? Pada era layanan cetak, permintaan dan pemasaran di media sosial, penjualan sering kali terjadi sebelum produksi. Daripada membuat inventaris statis dan berharap anda dapat memindahkan produk anda, menghasilkan ketertarikan terhadap produk sering kali adalah tugas utama dari vendor online dan pesanan adalah bukti konsep dari usaha baru.
Mockup video kaos : Pemasaran online dalam sedetik
Baik, anda adalah vendor, pemasar media sosial atau spesialis digital yang membuat alat promosiuntuk orang lain, Pleceit Menawarkan beragam alat pemmasaran online yang memungkinkan anda membuat gebrakan untuk produk anda. Bulan ini, mari lihat Mock up Video T shirt yang akan membantu anda meningkatkan penjualan anda dalam waktu satu menit.
walaupun ini tutorial resmi, saya pastikan akan membutuhkan waktu lebih lama membaca turorial ini daripada membuat Mockup Video anda. Tujuan saya adalah menunjukan pada anda betapa mudahnya Mockup video ini digunakan, dan anda dapat membuat  video promosiberkualitas profesional hanya dengan file gambar dan beberapa klik.
Jadi, mari kita mulai.
1. Memilih Template
Pertama, anda ingin melihat beberapa Mockup Video T-Shirt yang tersedia di Pleceit. Di sana ada ratusan pilihan video untuk membuat Mockup Video T shirt, menampilkan kator daari berbagai usia, jenis kelamin dan etnis dalam berbagai pengaturan dan gaya. Anda bisa merasakan sensasi Mockup dari gambar mini dan keterangan, jadi klik lah Mockup yang menarik perhatian anda.
Saya memutuskan menggunakan Mockup Girl on Shoping Cart, karena memiliki energi yang menyenangkan, yang akan memberi saya perasaan yang saya cari di Mockup video saya.
2. Unggah dan Potong Gambar Anda.
Setelah mengeklik template Mockup Video, Anda akan dapat menonton video default penuh untuk mengetahui bagaimana tampilannya. Keajaiban template terjadi setelah Anda mengunggah konten Anda sendiri.
Kami berada di titik beku musim dingin di mana saya tinggal, jadi saya memilih gambar beresolusi tinggi dari anemon laut yang tersedia di Envato Elements, untuk memberi saya liburan mini-tropis. Saya suka bahwa gambar ini karena memiliki elemen grafis yang kuat, warna yang nampak, dan gambar memiliki kualitas yang sedikit berbeda. Itu terdengar seperti T-shirt yang bagus bagi saya.
Gunakan gambar Anda sendiri atau aset anda dari Envato Elements, klik Upload Image Gambar, tepat di kiri atas Video Player. Pilih Image File, lalu klik Open. Pada poin ini, gambar Anda akan muncul di Crop Box. Dengan menggunakan Scroll Bar, sesuaikan gambar Anda sehingga tampak bagaimana Anda ingin melihatnya pada T-Shirt. Klik Crop dengan begitu terlihat seperti yang Anda inginkan.
3. Tambah Musik
Sekarang setelah gambar Anda telah diunggah, saatnya menambahkan beberapa audio.Mockup Video T-Shirt ini memuat perpustakaan audio yang mengesankan. Untuk memilih trek yang sesuai dengan suasana video dan T-Shirt Anda, klik tombol Add Audio, di kanan atas Video Player. Anda dapat mengurutkan dengan mengklik salah satu Tags, yang disusun berdasarkan genre musik. Dengarkan beberapa lagu dengan pemutar audio bawaan, dan ketika Anda telah menemukan yang Anda sukai, klik Select.  Saya memilih gambar yang menyenangkan dan template Mockup Video T-Shirt yang ringan, jadi saya memilih Happy And Easy, trek yang mendukung suasana yang ingin saya buat dengan Mockup Video saya.
4. Pilih Warna T-Shirt
Dengan Mockup Video T-Shirt ini, Anda dapat memilih warna pakain untuk Mockup Video  Anda. Klik pada Garment Color Drop Down Palette untuk melihat semua opsi Anda. Silakan dan pilih sesuatu yang cocok dengan gambar Anda, atau mungkin warna yang menarik mata Anda. Sesuai dengan tema tropis, saya memilih warna kaos biru cerah yang menurut saya akan cocok dengan gambar saya.
5. Hasilkan Video dan Nikmati Produk Final Anda!
Sekarang setelah Anda mengunggah gambar Anda, memilih soundtrack, dan memilih warna T-Shirt Anda, klik tombol Generate untuk melihat video final Anda.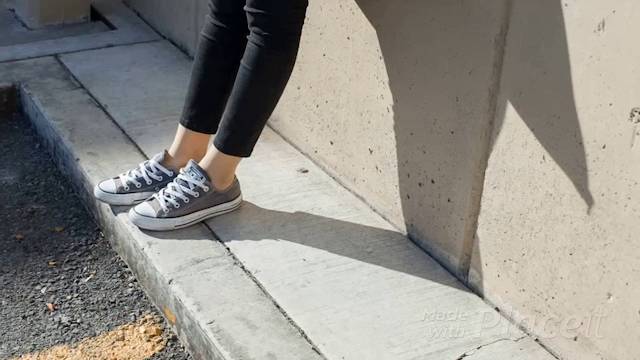 Kesimpulan.
Itu merupakan pernyataan yang meremehkan untuk mengatakan bahwa proses PlaceIt lebih mudah daripada menyewa kru produksi untuk merekam, mengedit, dan mengunggah video promosi, atau mengambil semuanya sendiri. Dalam lima menit, video Anda dapat diunggah ke akun media sosial Anda dan menghasilkan klik ke toko online Anda, atau membangun kesadaran untuk merek Anda. Buat Mockup Video T-Shirt  Anda sendiri, sehingga Anda dapat melihat potensi besar dari tool ini.
Bulan depan, saya akan membagikan tutorial lain kepada Anda untuk menunjukkan kepada Anda betapa mudah dan kuatnya tool PlaceIt, dan sementara itu, Anda dapat mengunjungi PlaceIt untuk melihat Mokup lain yang tersedia untuk diunduh.
Want a weekly email summary?
Subscribe below and we'll send you a weekly email summary of all new Photo & Video tutorials. Never miss out on learning about the next big thing.
Sign up
Happy camper and content specialist.
Start your 7-day free trial*
*All Individual plans include a 7-day free trial for new customers; then chosen plan price applies. Cancel any time.