Charles Yeager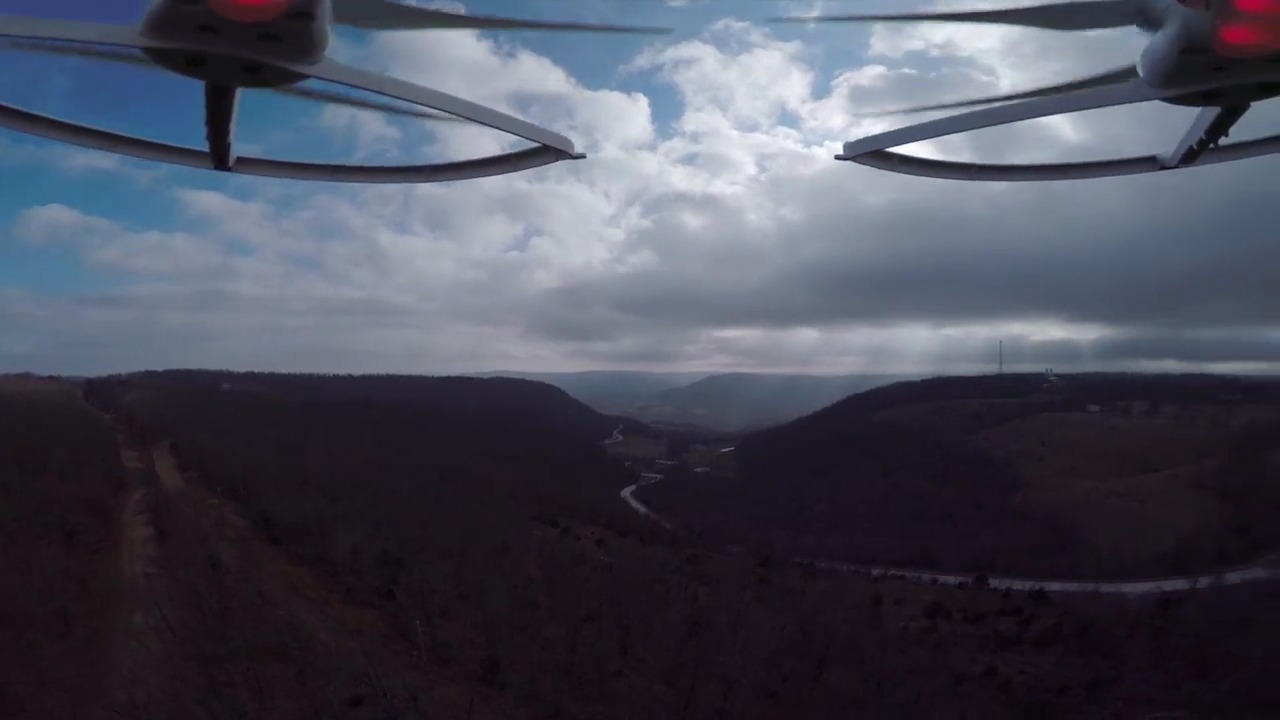 Kondisi Cuaca Yang Memungkinkan 

Kamu telah siap untuk syuting, batere drone telah terisi dan dimuat, siap untuk pergi, hanya saja, sayang sekali, hari hujan dan sedikit berangin. Apa yang kamu lakukan? Tidak ada, kamu tidak akan kemana-mana.

Ketika tentang cuaca dan syuting video drone, kamu sepenuhnya berada pada belas kasihan alam. Kebanyakan kali, cuaca tidak akan memberimu pilihan disamping memilih untuk syuting di lain hari, dan seringkali ini tidak mungkin dengan deadline. Yang sama menyakitkannya dengan hal itu adalah, drone benar-benar merupakan mesin terbang kecil rapuh dan berpotensi sebagai misil; kamu biasanya hanya ingin terbang pada hari cerah atau berawan dengan sedikit hingga tidak ada angin.

Untungnya, alam menyediakan banyak hari yang baik, dan cukup variasi menakjubkan untuk membuat semua jenis syuting drone yang bagus.

Terbang Pada Hari Yang Cerah dan Terang
Pada hari yang cerah kamu akan melihat berbagai bayangan yang dipantulkan pada permukaan. (Waktu dalam suatu hari juga akan memainkan faktor dalam ini). Biasanya di tengah hari bayangan akan berada pada ukuran terkecil, secara langsung di bawah apa yang memantulkannya. Ini dapat menghasilkan sorotan dan warna yang cerah.

Terbang Pada Hari Yang Agak Berawan
Pada hari sedikit berawan kamu akan melihat bayangan besar dari awan yang dipantulkan pada medan permukaan. Ini dapat menambahkan beberapa kontras dan rasa kedalaman pada pemandangan yang kamu ambil. (Ini merupakan hari favorit saya untuk terbang). Namun bagaimana pun juga, bayangan yang besar dapat membuatnya sulit untuk mengekspos kamera drone dengan benar.
Terbang Pada Hari Mendung
Pada hari yang sepenuhnya mendung kaki langit tidak akan tampak menarik, namun awan bertindak sebagai soft-box raksasa yang menyebarkan cahaya matahari. Ini menghasilkan saturasi warna yang tinggi dan kontras yang rendah bagi pemandangan. Kamu bisa mendapatkan beberapa pencitraan yang sangat bagus pada hari mendung selama kamu meminimalkan penampakan kaki langit.
Terbang Pada Hari Berangin (Jangan)

Angin sejauh ini merupakan musuh terbesar ketika untuk menghindari efek 'jello' yang ditakuti pada rekaman drone. Sedapat mungkin, hindari terbang pada hari berangin. Saya tidak pernah terbang jika kecepatan angin melebihi 20mph atau jika ada banyak hembusan kencang. Hembusan merupakan yang paling berbahaya, karena mereka bisa muncul secara tidak diharapkan dan sangat kuat.

Semakin kecil ukuran drone, akan semakin sensitif itu terhadap angin.
Kapan Tidak Terbang
Pada beberapa hari kamu akan ingin menghindari terbang. Hindari hari-hari dengan hujan, kabut, atau kabut tebal. Khususnya hindari terbang dalam kabut pada hari yang dingin karena ini dapat menghasilkan kondensasi yang terbentuk pada baling-baling yang dapat mulai membeku.
Disebutkan di dalam tutorial ini
Want a weekly email summary?
Subscribe below and we'll send you a weekly email summary of all new Photo & Video tutorials. Never miss out on learning about the next big thing.
Sign up
Charles Yeager is a Motion Graphics Artist and Filmmaker currently residing in Arkansas. Locally he works with many advertising and production companies in the South and Midwest. He also regularly creates tutorial content for Envato Tuts+, Mettle, Adobe, and PremiumBeat. See his portfolio at
yeagerfilm.com
.
Start your 7-day free trial*
*All Individual plans include a 7-day free trial for new customers; then chosen plan price applies. Cancel any time.