Envato Market
Eroi, eroi, ovunque
Il mondo è impazzito per i supereroi e non possiamo accendere i nostri televisori ora senza vedere qualcuno che cerca di salvare il mondo o distruggerlo. Procuratevi bang sulla tendenza con la nostra carrellata di Envato mercato dopo modelli di effetti. Sono super (mi dispiace).
Con titoli ispirati a personaggi iconici, non mancheranno effetti con supereroe Trailer titoli Pack. Il modello promette di essere facile da usare e viene fornito con un file della guida nel caso in cui ti trovi in difficoltà.
Questo lettore di intro di sequenza e 3D dinamica titolo vi darà il vostro progetto un'Eye-popping sensazione cinematografica. Il modello include 8 segnaposto e 17 textholders, così puoi personalizzare fino a vostro piacimento!
Questo modello nifty funziona con qualsiasi logo o un testo, senza la necessità di ulteriori plugin. Il download di Cinematic Light Rays è dotato di un video tutorial per guidare l'utente attraverso il processo di editing.
Animare il vostro logo in stile vero supereroe con questo modello. Se non avete un logo, di non preoccuparti, questo funziona anche con testo e comprende due versioni in un elegante stile 3D.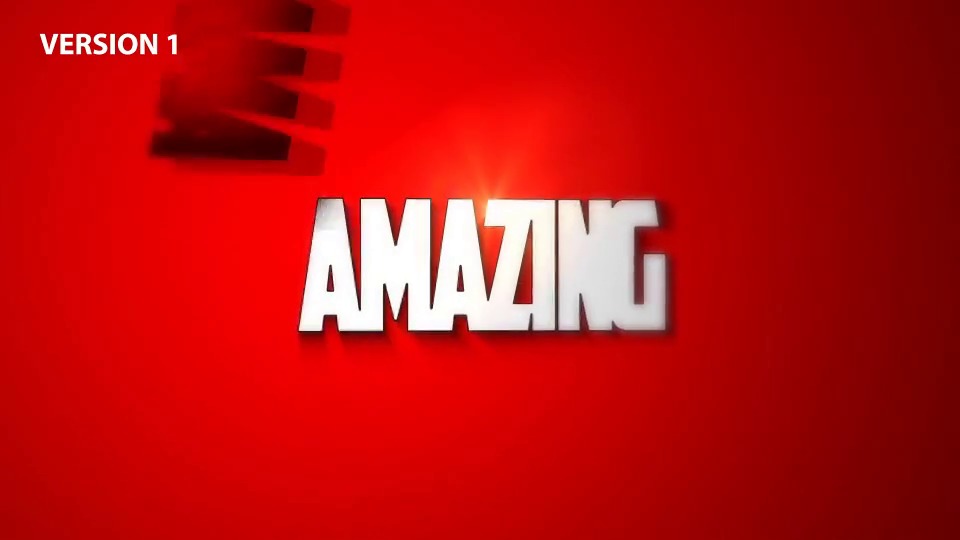 Completamente personalizzabile, il download di Heroes Logo consente di apportare modifiche al colore, durata, fotocamera e anche stili di animazione — consentendo un progetto completamente flessibile.
Questo progetto richiede l'elemento 3D v2 plugin, ma una volta installato è possibile sedersi e gustare il tuo HD completo, personalizzabile, epico Trailer.
Ottenere il Peter Parker feeling con questa sequenza incredibile Spider Web Intro e crediti. In full HD e con nessun plugin richiesto e un tutorial incluso, il progetto presto urlare supereroe.
Questo download include 6 segnaposto che sono facili da personalizzare. Ispirato a Star Trek, il progetto arditamente andrà dove nessuno dei crediti hanno mai andato prima... ahem.
Contanti in su zombie febbre con questo modello completamente personalizzabile, aggiornato dal mondo Zombie originale. Il download include 23 scene di filmati di orrore e 30 segnaposto così potete avere il vostro pubblico brividi dietro loro coperte in preda al terrore.
Logo scuro è perfetto per logo scuro, cinematografico o drammatica, rivela. Un plugin non sarà necessario utilizzare questo e un pratico video tutorial è incluso, come sono i link per la musica e i suoni utilizzati.
Il modello di Glitch azione Trailer include 20 supporti multimediali per video o fotografie, perfetti per film sentieri, apribottiglie o presentazioni video. Un tutorial passo-passo è incluso per guidare l'utente attraverso il processo.
A un minuto, questo modello Trailer cinematografico è perfetto per stuzzicare il tuo pubblico su ciò che è a venire. Aggiungere un po' di classe e mistero al progetto, il download è facile da modificare e nessun plug-in è necessario.
Mostrare la tua creatività con il modello di Dark City. Con 10 scene animate in modo univoco, è possibile modificare colori, titoli e fotografie per creare qualcosa di veramente su misura per il vostro progetto.
Non è un mistero perché amiamo questa sequenza di titolo! Con colori accattivanti ed elementi di design grafico forte, il progetto non può distinguersi.
Con 29 scene e 22 pezzi di metraggio animato inchiostro, è possibile creare qualcosa di memorabile e unico con ultimo eroe II. Basta aggiungere le tue immagini, testo e musica.
Ti potrebbe piacere anche...
Visto che sei su un calcio di supereroe, abbiamo messo insieme alcuni altri articoli che potrebbero interessarti.
Want a weekly email summary?
Subscribe below and we'll send you a weekly email summary of all new Photo & Video tutorials. Never miss out on learning about the next big thing.
Sign up
Melbourne, Australia
Everything you need for your next creative project. Over 9 million digital products created by a global community of designers, developers, photographers, illustrators & producers.
Scroll to top
Looking for something to help kick start your next project?
Envato Market
has a range of items for sale to help get you started.