Read Time:
7 mins
Languages:
Il team qualitativo di Envato seleziona manualmente i migliori elementi. Un piccolo numero di questi elementi riesce ad arrivare tra i "featured items" in cima alla home page di VideoHive. In questo articolo scoprirai i file di progetto e i video d'archivio che sono stati messi in primo piano su VideoHive negli ultimi sei mesi:
20 transizioni effetto glitch, per un aspetto semplice e impressionante. Risoluzione 4K UHD 3840 × 2160, 29,97 fps. Facile da usare, compatibile con Adobe Premiere, Adobe After Effects, Final Cut, Sony Vegas, Movie Maker, Avid & altri software di editing.

Short Clean Logo
Semplice logo reveal. Full HD e risoluzione 4K, nessun plugin richiesto. Due versioni incluse, funziona con qualsiasi lingua, tutorial incluso. Tutto è fatto con maschere e forme, così ottieni il pieno controllo e una semplice personalizzazione. Rendering molto veloce.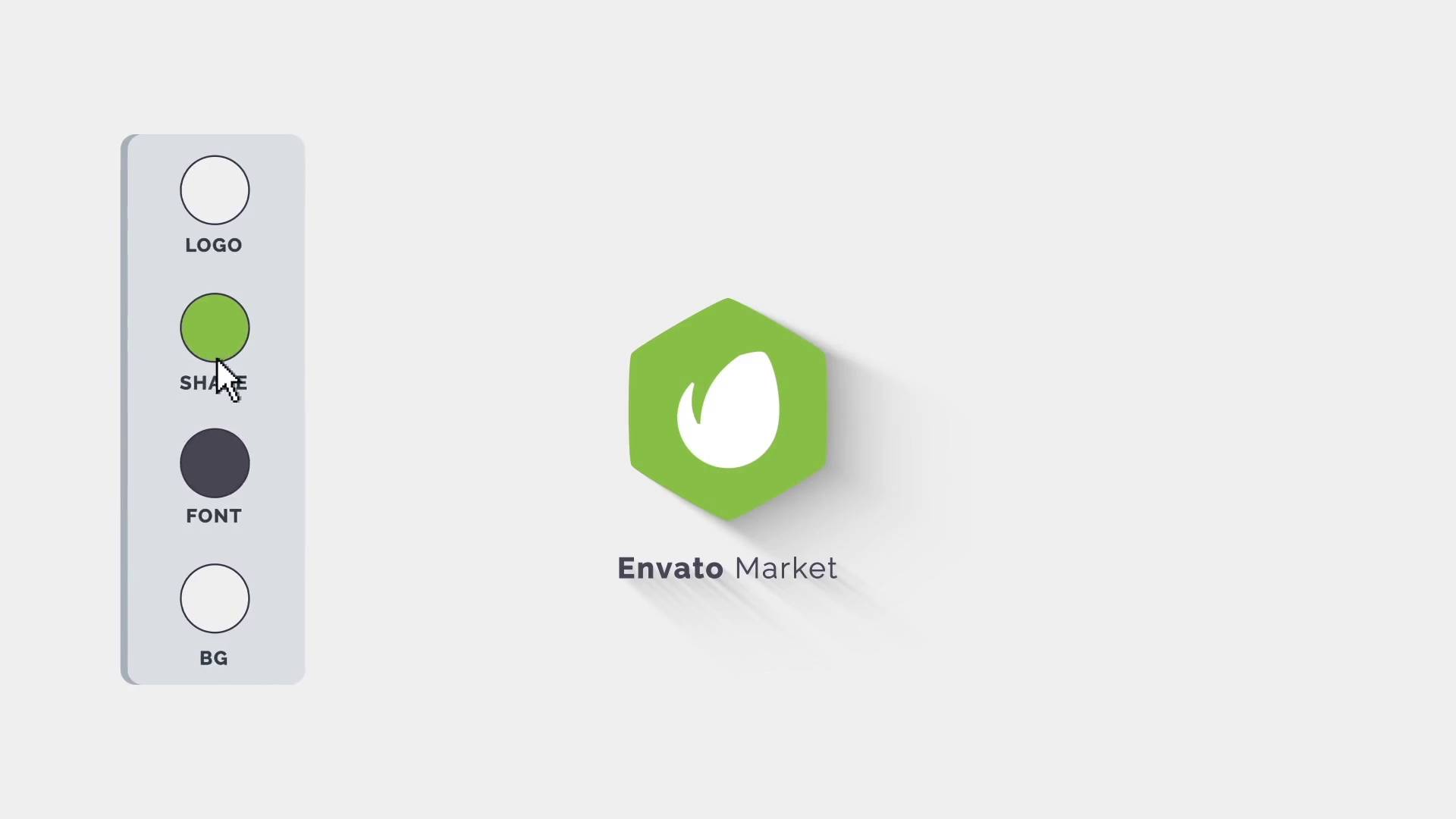 Questo è un unico set di elementi che può essere usato per costruire delle bellissime e discrete infiltrazioni di luce. 32 raggi di luce per decorare magnificamente i vostri video. Risoluzione Full HD, facile da usare in Adobe Premiere, Adobe After Effects, Final Cut, Sony Vegas, Movie Maker, Avid e altri software di editing.

Questo semplice - ma d'impatto - video fatto con un drone provvede ad una vista colorata della spina dorsale del commercio globale: container pronti ad essere spediti via mare.

Parallax Media Opener
Questo progetto per After Effects è utile a creare video promozionali o introduzioni con un avvincente effetto parallax. Adatto a creare dimostrazioni, video promozionali, presentazioni, introduzioni per la televisione o per altri media.

Caratteristiche full HD 1920 × 1080, facile controllo globale delle particelle, dei titoli e dell'opacità delle linee, texture e effetti luce. Utilizza una struttura modulare, ogni scena ha un proprio livello di controllo per modificare i colori dei testi e delle forme. Nessun plugin di terze parti richiesto, nessun pre-render. Il progetto è ben organizzato con marcatori e commenti, ed è semplice da usare, modificare e personalizzare. Include un file PDF con immagini di esempio e dettagli sui font.

Ed ecco il nostro nominato per la categoria "Miglior Sfondo video per Spettacoli a Premiazioni": Gold Particles Background (Sfondo a particelle dorate). È uno stupendo loop fluente di lussureggianti particelle dorate rotanti in full HD, 30 fps.

Il progetto di After Effects perfetto per l'introduzione di un servizio, prodotto, timeline o profilo aziendale. Full HD, 29,97 fps, nessun plug-in necessario, facile da personalizzare. Video tutorial incluso.
Crea il tuo personalissimo video da agente immobiliare con questo incredibile template. Promuovi proprietà con tre stili: elegante, moderno, e classico. Pannello di controllo per il design incluso - cambia il design con pochi click. La struttura flessibile ti permette di creare un illimitato set di proprietà, con dieci unità incluse.

Aggiungi qualche scintilla al tuo show, film, documentario, presentazione, o video progetto con questo template. Full HD, qualità da trasmissione, con canali Alpha. Tre colori diversi inclusi, in tre files separati.
Osserva mentre dei cristalli di ghiaccio si spandono velocemente su uno sfondo nero. È un effetto fisico, non generato al computer: una reazione chimica che assomiglia ad acqua che si congela su una finestra. Questa reazione richiede quattro minuti. Otterrai due versioni dello stesso video:

Una versione è accelerata a 20 secondi con compressione png e già preparato con canale alpha
Il video originale (compressione h264) in tempo reale (4 minuti e 9 secondi), perfetto per cambiare la velocità a quella preferita. Questa versione non ha canali alfa ma ha uno sfondo nero che è facile da nascondere selezionando la modalità Scherma.
Apple Motion template: crea un video per conferenze intenso e dinamico.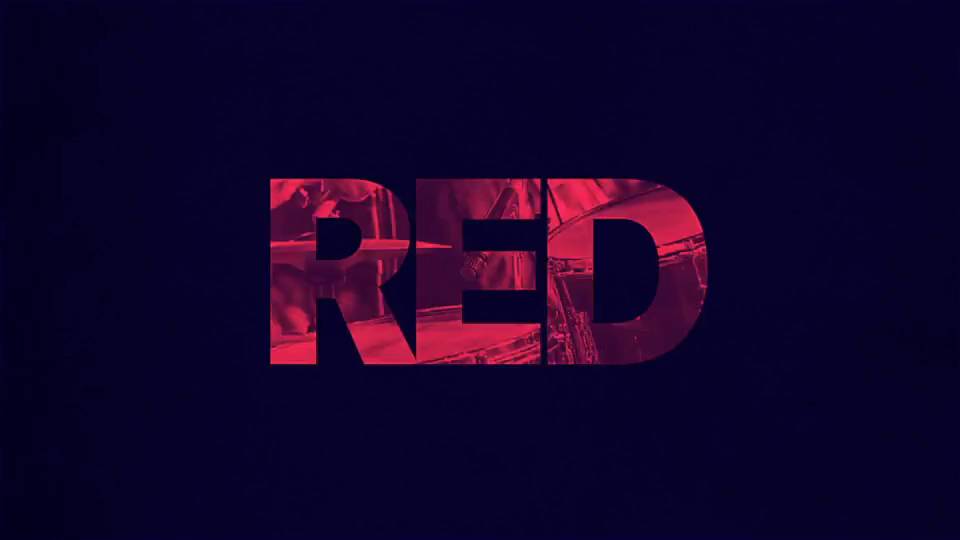 Vista da dietro la spalla di un designer che lavora ad una scrivania in legno. Su un computer in lontananza ci sono schermate di wireframing e web design, mentre il designer si concentra su un altro monitor. Parte di una serie di video d'archivio dell'autore, brianckaufman, su designers hipster al lavoro.
Segui Babbo Natale mentre si rilassa a casa di fronte al camino poco prima di Natale, sfogliando il suo giornale preferito. Ma aspetta un attimo! Il giornale di Babbo Natale è una newsletter sulla tua famiglia, piena delle tue foto, dei tuoi titoli e articoli sull'eccitante anno che hai avuto!
Santa's Christmas Newsletter è un template per Adobe After Effects semplice da personalizzare, anche per i novizi di After Effects. C'è anche un dettagliato video guida per gli utenti e una guida in PDF passo per passo.
Tre uniche, Ultra HD, fluide animazioni di neve e fiocchi di neve da sovrapporre. Trasparente con Alpha, Snow funziona bene con tutti i programmi di editing: trascina e lascia qualunque video o foto, e comincia il rendering. Loop facile per video di qualunque durata.

"Due giovani, attraenti persone in salute stanno studiando insieme nella biblioteca di un college o un'università. Stanno leggendo libri e raccogliendo informazioni per compiti o temi scolastici. Questo processo di apprendimento è in preparazione di una sessione d'esame. La ragazza sta raccontando una storia o una battuta molto divertente ed entrambi stanno ridendo. Il ragazzo sorride e cerca di rimanere in silenzio. La sua compagna è una donna molto energetica e non può fare a meno di divertirsi nella sala letture.
"Il video è molto allegro, energico, romantico. Rientra nei temi di comunicazione umana, flirt giovanile, divertimento e compagni di classe pazzi. La gioia dell'amicizia, fidanzata e fidanzato, bellissime emozioni e avventure universitarie."

Questo progetto include tutto ciò di cui puoi aver bisogno per fare branding della tua azienda, specialmente su Youtube. Include quattro lower thirds, otto logo reveals, sei transizioni, sei schermi finali, tre composizioni, cinque composizioni a mezzo schermo (lato sinistro e destro), e cinque composizioni a schermo intero (lato sinistro e destro). Video tutorial incluso con files progetto per guidarti nell'utilizzo dei vari elementi inclusi.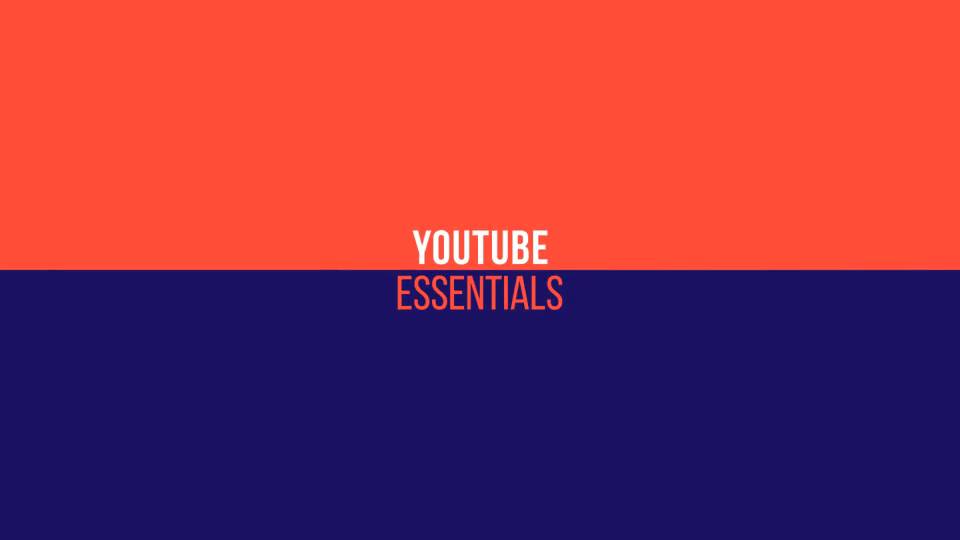 Come da titolo!

Un introduzione allegra e alla moda.

Una slideshow professionale e di classe e un template da presentazione per After Effects.

Un inquietante, elaborato template per loghi a tema Halloween per After Effects.

Questo elemento è taggato con: astratto, astrologia, astronomia, sfondi, cosmo, volo, galassia, paradiso, nebula, cielo, spazio, stelle, sole, viaggio, universo, effetti, particelle, pianeti, sci-fi, dio, salva schermo, wallpapers, costellazione, design, scienza, nebula, spazio aperto, astronave, solare, sistema solare, eclisse, via lattea, buco nero, mercurio, meteora, meteorite, cometa, asteroide, satellite, cosmonauta, astronauta, orbita, paradisiaco, telescopio, raumsonde, gravità, profondo, nero, molto lontano, fantasy, stelle cadenti, alieni, infinito, spazio, bello, astronomo, attrazione, esplosione, eternità, caos, big bang, hubble, nasa, suspense, bekgraund, splash, creativo, volo, movimento, clip, luminoso, colorato, color, divino.
Pensiamo che sia davvero bello! Da un'occhiata al portfolio dell'autore per altri voli nello spazio.

Dark Logo e un logo reveal scuro e tempestoso perfetto per tutti i progetti dai temi oscuri, cinematici, super-eroici, Hallowe'en, horror.
All Around Cinema 4d Rig è un set di quattro presets che permettono agli utenti di Cinema 4D di creare facilmente breve animazioni di testo dall'"effetto vetro". I presets hanno un'alta personalizzazione e includono dei facili controlli built-in così che tu possa modificarli in un attimo. Funziona come un impostazione da studio, senza il bisogno di luci. Include i presets per il rendering. Funziona con After Effects CC+Cinema 4d Lite.

Roboto TV è intenso: 23 interi secondi di animazione! Usalo come introduzione per il tuo programma! Semplicemente rimpiazza le immagini, cambia il testo, ed è tuo.
Il template ti aiuterà a creare un design per uno show culinario di cucina salutare. Include diverse immagini ad alta risoluzione di frutta e verdura. Perfetto per la TV, canali YouTube, o siti web: il design moderno del template ti permette di rappresentare stupendamente la ricetta per ogni piatto. Il template è creato in modo tale che aggiungere ricette o video di cucina è facile e semplice.
Video al rallentatore di due bambini, un maschio e una femmina, che corrono al rallentatore sul sentiero di un parco.

Racconta vivide storie sulla moda, i viaggi e l'avventura con questo template per After Effects per introduzioni fresche e appariscenti.

Un template per slideshow, promozioni, pubblicità e montaggi visivi a prova di principianti. Caratteristiche: dieci template di design, composizioni facili da modificare, e un file di progetto ben organizzato.
Richiama l'attenzione alle tue sagge parole con questo template per Apple Motion e Final Cut Pro X

Questo progetto include tre diversi ma equamente vibranti e dinamici introduzioni animate che renderanno memorabile il tuo logo, marchio o qualunque altro contenuto. In ognuno di questi tre stili puoi scegliere tra quattro colori o aggiustare il colore secondo i tuoi gusti in un semplice passo. Cambiare il logo e il testo è molto semplice non serve alcuna esperienza avanzata in After Effects.

Melbourne, Australia
Everything you need for your next creative project. Over 9 million digital products created by a global community of designers, developers, photographers, illustrators & producers.
Weekly email summary
Subscribe below and we'll send you a weekly email summary of all new Photo & Video tutorials. Never miss out on learning about the next big thing.
Update me weekly
Translations
Envato Tuts+ tutorials are translated into other languages by our community members—you can be involved too!
Translate this post
Powered by
Looking for something to help kick start your next project?
Envato Market
has a range of items for sale to help get you started.