Read Time:
2 mins
Languages:
Witamy w naszym cyklu poradników Photoshop w 60 sekund, dzięki któremu nauczysz się techniki, poznasz funkcję lub zyskasz umiejętność w programie Photoshop w ciągu zaledwie jednej minuty!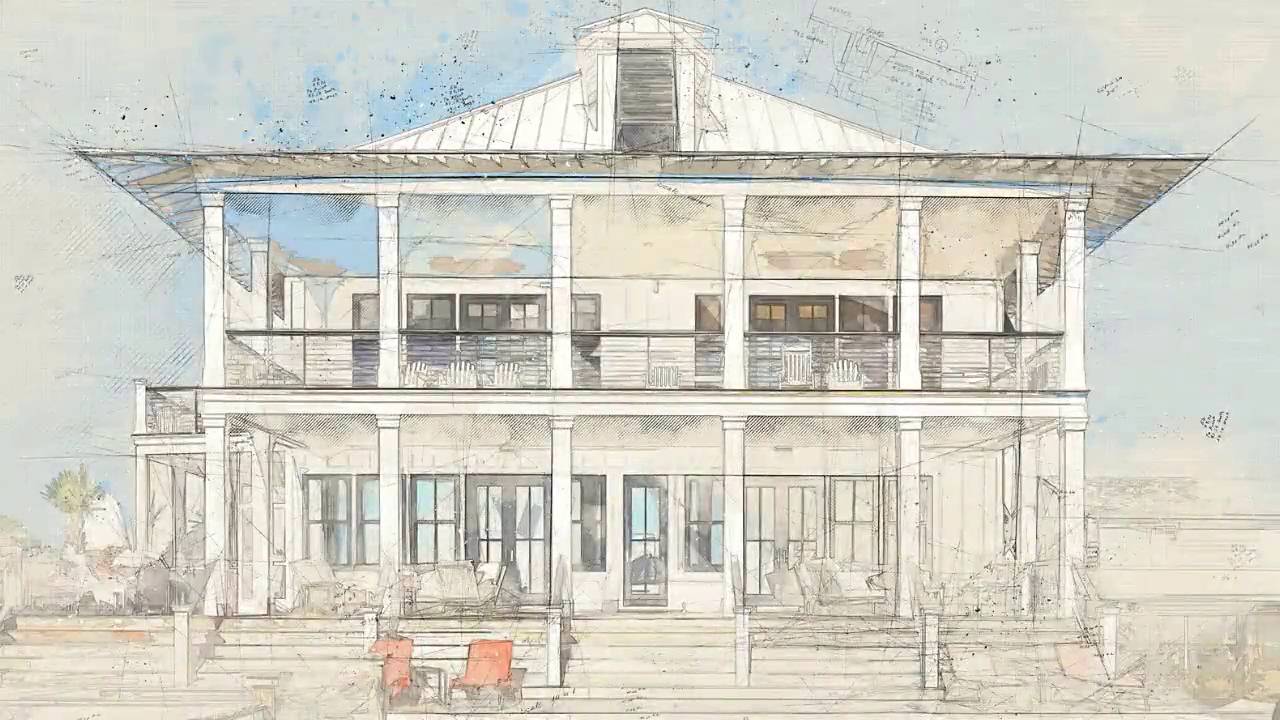 Photoshop w 60 sekund: rysunek architektoiczny

Architekci są wysoko wykwalifikowanymi profesjonalistami, którzy tworzą wyjątkowe rysunki techniczne budynków i wnętrz. Możesz osiągnąć ten sam profesjonalny efekt za pomocą akcji w Photoshopie. Zapoznaj się z wieloma akcjami w Photoshopie dostępnymi w GraphicRiver, aby błyskawicznie przekształcić swoje zdjęcia.
Sprawdź jak stworzyć ciekawe rysunki techniczne w poniższym wideo oraz pobierz akcję w Photoshopie o nawie Architectum Sketch Tools wykorzystaną w wideo.

Jak stworzyć rysunek architektoniczny w Photoshopie

Otwórz zdjęcie w Photoshopie. Skorzystamy ze zdjęcia wnętrza z Pixabay.
Przejdź do Okno > Operacje i wybierz opcję Wczytaj operacje, aby wczytać swoją akcję.

Przed zastosowaniem efektu, dokładnie zapoznaj się z instrukcją. Utwórz Nową warstwę i użyj narzędzia Pędzel (B), aby zamalować obszar, który chcesz przekształcić w rysunek. Następnie naciśnij Odtwórz.

W zależności od poziomu skomplikowania akcji, cały proces może potrwać kilka minut. Po zakończeniu, zapisz rezultat lub kontynuuj modyfikowanie efektu odtwarzając dodatkowe akcje.
Oto efekt końcowy:
Sprawdź powyższe wideo, aby zobaczyć poradnik na własne oczy!

Trochę więcej szczegółów
Dowiedz się więcej na temat Photoshopa od naszych ekspertów. Zapoznaj się z poniższymi poradnikami:
60 sekund?!
To część serii krótkich wideo poradników na Envato Tuts+, w których przedstawiamy wiele tematów w 60 sekund—tyle wystarczy, aby pobudzić twoją ciekawość. Daj nam znać w komentarzu, co myślisz o tym materiale wideo i co jeszcze chciałbyś zobaczyć w ciągu 60 sekund!
Looking for something to help kick start your next project?
Envato Market
has a range of items for sale to help get you started.