Read Time:
3 mins
Languages:
Witamy w naszej serii poradników Photoshop w 60 sekund, dzięki której nauczysz się techniki, poznasz funkcję lub zyskasz umiejętność w programie Photoshop w ciągu zaledwie jednej minuty!
Efekt szkicu
Efekt szkicu powstaje poprzez przekształcenie zwykłego zdjęcia w dzieło sztuki—jakby było narysowane przez profesjonalnego artystę. Wykorzystując odwróconą maskę warstwy i sztywny, pędzel imitujący teksturę ołówka, możesz bez problemu uzyskać taki wygląd. Podczas tworzenia tego efektu, dla wiarygodnego wyglądu, postępuj zgodnie z zasadami tradycyjnego rysowania, takimi jak kreskowanie i kreskowanie na krzyż.

W tym krótkim wideo dowiesz się jak stworzyć efekt szkicu.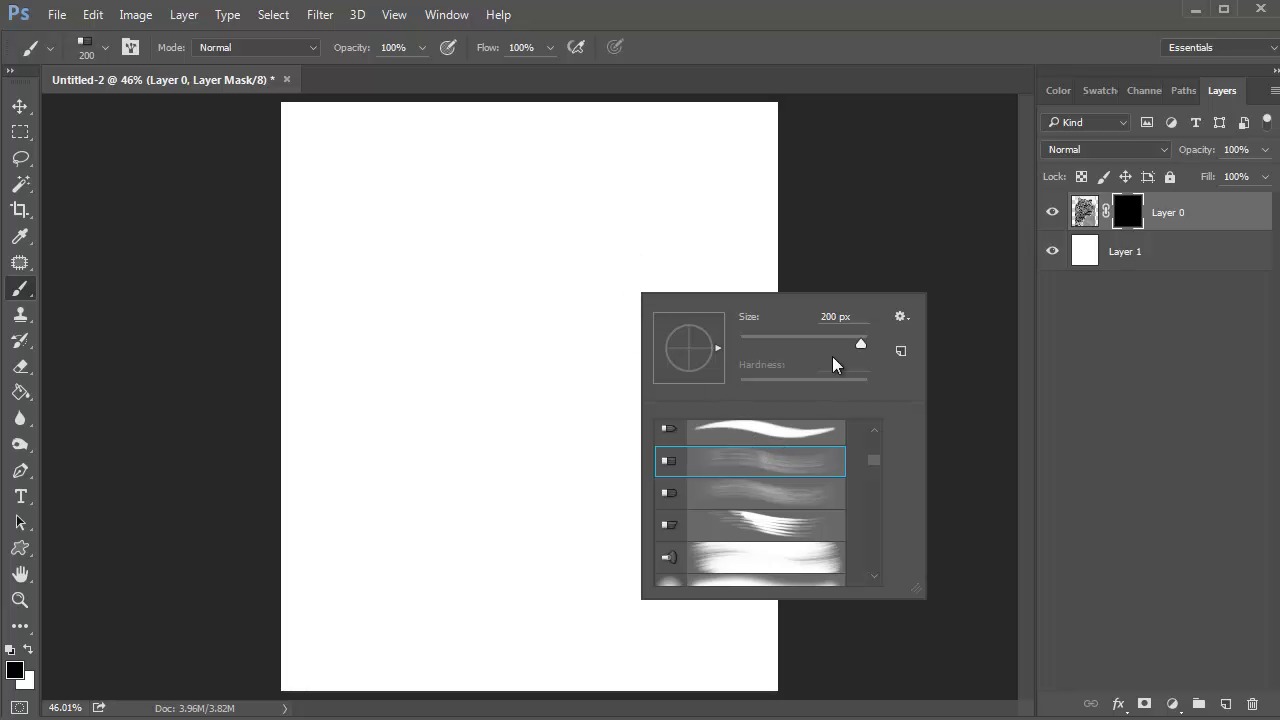 Zacznij od zwiększenia rozmiaru obszaru roboczego (CTRL-Shift-C). W tym przykładzie, zwiększyłem szerokość do 15 cali, co daje dużo miejsca dla zdjęcia. Teraz stwórz nową warstwę, wypełnij ją białym kolorem i przenieś pod spód. Wybierz warstwę zdjęcia, otwórz Obraz > Dopasowania i znajdź Barwa i nasycenie. Zmniejsz nasycenie do -100, aby uzyskać czarno białe zdjęcie. Dodaj maskę warstwy do warstwy obrazu i wypełnij ją czarnym kolorem, aby zniknęła.

Teraz wybierz pędzel i użyj płaskiego, tępego, krótkiego, sztywnego pędzla i zacznij malować białe kreski na masce warstwy. Rozpocznij od dużych kresek pędzla powoli odsłaniając zdjęcie znajdujące się pod spodem. Skorzystaj z metody kreskowania na krzyż, aby efekt był bardziej realistyczny. Zmniejsz rozmiar pędzla i skieruj kreski do środka obiektu, aby uzyskać więcej szczegółów. Następnie użyj gumki, delikatnie usuwając wszystkie ostre krawędzie.

Aby zwiększyć kontrast, dodaj poziomy jako nową warstwę dopasowania, następnie stwórz nową warstwę i wypełnij ją jasnoszarym kolorem. Ustaw tryb mieszania na mnożenie i delikatnie wymaż środek.

To wszystko!

Kompleksowa akcja efektu szkicu

W GraphicRiver można znaleźć akcje efektu szkicu w Photoshop wykonaną przez laglanz. Ta dwuetapowa akcja udoskonala motyw szkicu, rozszerzając formę rysunku odręcznego z naszego przykładu o wygląd precyzyjnego rysunku technicznego.

Akcja laglanz jest bardzo przydatna. Dla niektórych, uczenie się szkicowania na podstawie techniki z wideo może być wyzwaniem—to jest szybki i opłacalny skrót. Nawet jeśli potrafisz szkicować, możesz potrzebować szkicu produktu lub obiektu wykonanego w bardziej kontrolowanym stylu. Taka akcja bez wątpienia umożliwi ci uzyskanie wyglądu rysunku technicznego. Do zalet można również zaliczyć jej powtarzalność—wystarczy zamalować obszary, które chcesz podkreślić, a akcja zajmie się resztą. Idealna do tworzenia spójnych efektów w wielu obrazach, szczególnie, jeśli masz mało czasu.

Jak w przypadku każdej akcji, możesz dostosować wyniki w zależności od przedmiotu i celu obrazu.

Trochę więcej szczegółów
Dowiedz się więcej o Adobe Photoshop na Envato Tuts+:
60 sekund?!
To część serii krótkich wideo poradników na Envato Tuts+, w których przedstawiamy wiele tematów w 60 sekund—tyle wystarczy, aby pobudzić twoją ciekawość. Daj nam znać w komentarzu, co myślisz o tym materiale wideo i co jeszcze chciałbyś zobaczyć w ciągu 60 sekund!

Looking for something to help kick start your next project?
Envato Market
has a range of items for sale to help get you started.