Melody Nieves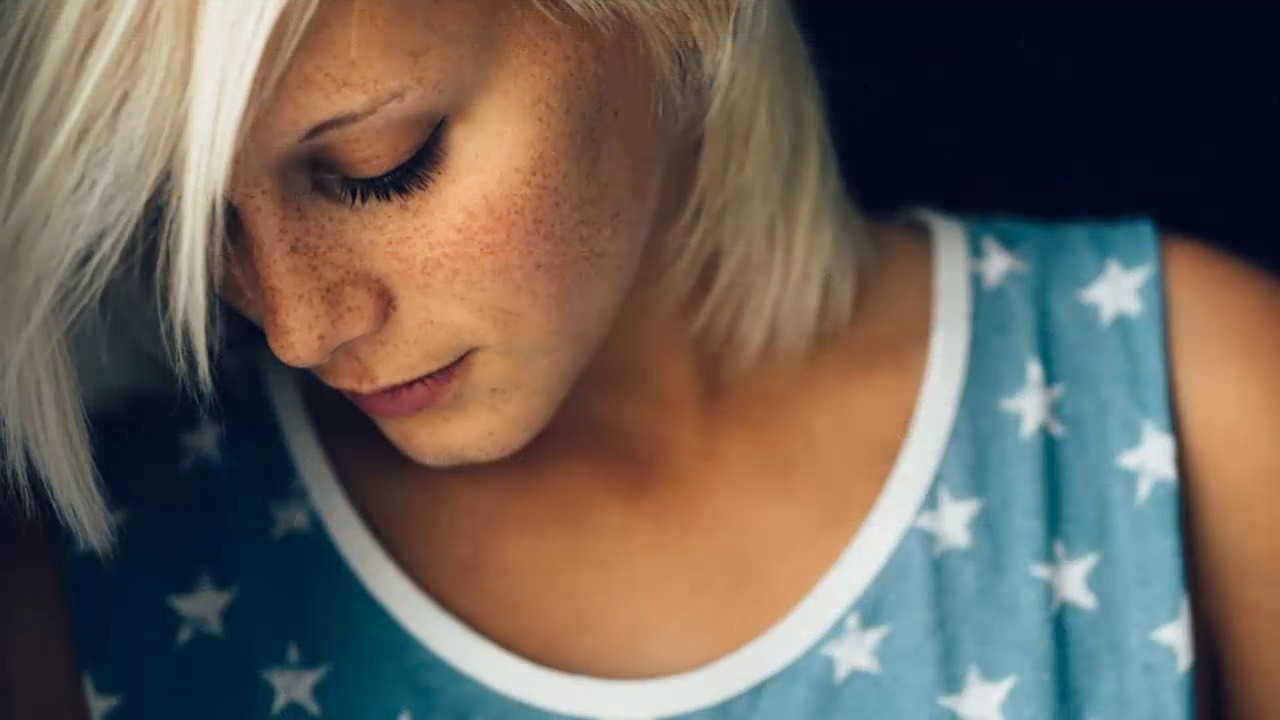 Witamy w naszym cyklu poradników Photoshop w 60 sekund, dzięki któremu nauczysz się techniki, poznasz funkcję lub zyskasz umiejętność w programie Photoshop w ciągu zaledwie jednej minuty!
Photoshop w 60 sekund: separacja częstotliwości
Jednym z największych trendów, jeśli chodzi o retuszowanie zdjęć, jest technika separacji częstotliwości. Proces obejmuje oddzielenie tekstury skóry od kolorów i tonów zdjęcia przed użyciem zestawu narzędzi, aby zminimalizować niedoskonałości. Alternatywnie, możesz również pobrać jedną z niesamowitych akcji separacji częstotliwości z GraphicRiver, która pomoże ci przyspieszyć cały proces.
W krótkim wideo powyżej, zobacz jak wykorzystać akcję separacji częstotliwości w Photoshopie, aby zmniejszyć widoczność biegów mojej modelki.

Jak używać akcji separacji częstotliwości w Photoshopie
Wczytaj swoją akcję do panelu Operacje w Photoshopie. Upewnij się, że twoje zdjęcie jest obrazem tła. Oto zdjęcie, które dzisiaj wykorzystamy.

Pod grupą operacji, wybierz High Frequency Separation Skin, następnie naciśnij odtwórz. 

Zostaniesz poproszony o użycie miękkiego okrągłego pędzla do malowania na masce warstwy przeznaczonej dla tego efektu.

Aby pozbyć się piegów, zamaluj wszystkie obszary, na których chcesz zmniejszyć ich widoczność. Ustaw krycie na 85% dla warstwy Low Frequency Heavy, aby w małym stopniu przywrócić  pierwotną teksturę.
Poniżej znajduje się efekt końcowy.

Chcesz zobaczyć to w innej formie? Przewiń na początek strony i obejrzyj wideo z lektorem!

Trochę więcej szczegółów
Dowiedz się więcej na temat retuszowania zdjęć od naszych instruktorów. Zapoznaj się z poradnikami poniżej:
60 sekund?!
To część serii krótkich wideo poradników na Envato Tuts+, w których przedstawiamy wiele tematów, wszystkie w 60 sekund—tyle wystarczy, aby pobudzić twoją ciekawość. Daj nam znać w komentarzu, co myślisz o tym materiale wideo i co jeszcze chciałbyś zobaczyć w ciągu 60 sekund!
Want a weekly email summary?
Subscribe below and we'll send you a weekly email summary of all new Photo & Video tutorials. Never miss out on learning about the next big thing.
Sign up
Digital Artist - CT, USA
I'm an Afro-Latina digital artist originally from Long Island, NY. I love to paint, design, and photo manipulate in Adobe Photoshop while helping others learn too. Follow me on
Instagram
or tweet me
@MelloNieves
and tell me what you'd like to see next!
Looking for something to help kick start your next project?
Envato Market
has a range of items for sale to help get you started.