Melody Nieves
Witamy w naszym cyklu poradników Photoshop w 60 sekund, dzięki któremu nauczysz się techniki, poznasz funkcję lub zyskasz umiejętność w programie Photoshop w ciągu zaledwie jednej minuty!
Photoshop w 60 sekund: retuszowanie zdjęć
Wiedzę na temat retuszowania zdjęć można porównać do nowej formy sztuki. Wymaga umiejętności, cierpliwości i mnóstwa czasu, aby zrozumieć jak wydobyć wszystkie zalety ze zdjęć. Ale można uniknąć tych wszystkich kłopotów, implementując w swojej pracy oszczędzające czas akcje w Photoshopie. Dzięki GraphicRiver, uzyskasz dostęp do tysięcy wspaniałych akcji, takich jak Magic Retouch Pro, którą wykorzystamy w tym poradniku.

Obejrzyj to krótkie wideo, aby dowiedzieć się jak retuszować zdjęcia w kilku prostych krokach: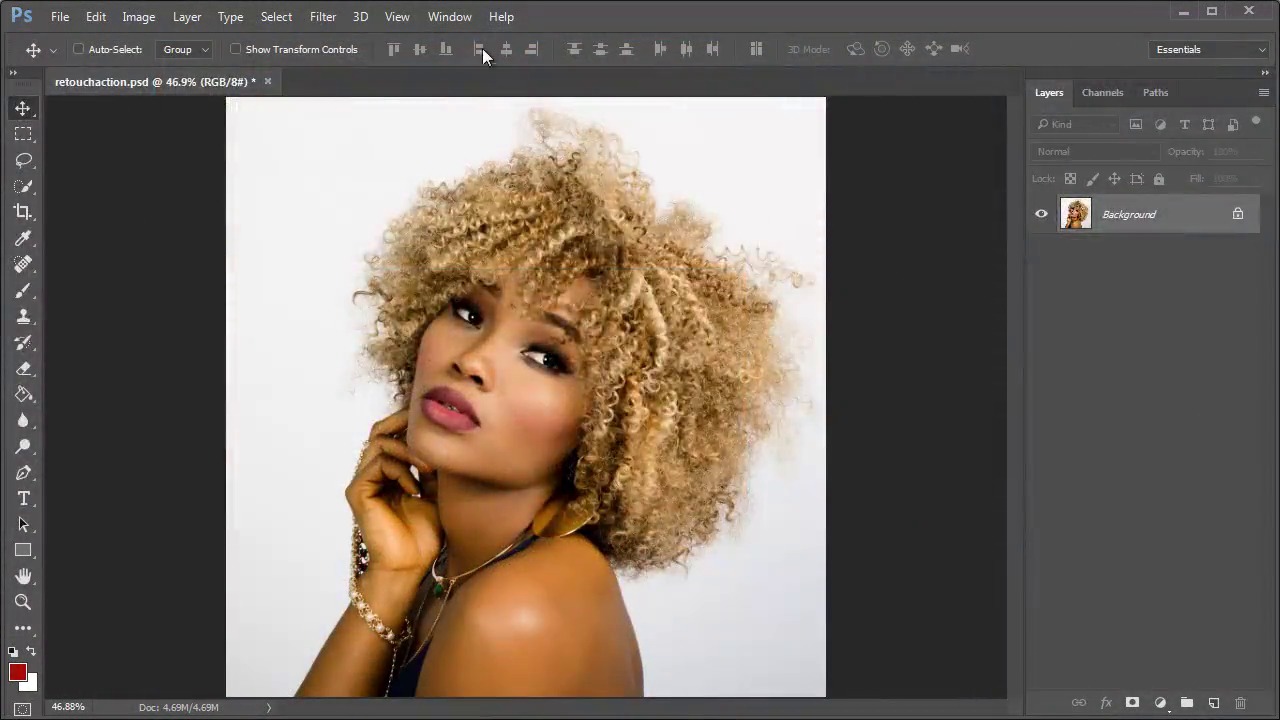 Jak retuszować zdjęcia za pomocą Magic Retouch Pro

Wyretuszujmy usta tej modelki. Otwórz łatwy w użyciu panel wtyczki dla tej akcji przechodząc do Okno > Rozszerzenia > Magic Retouch Pro.
Kliknij Digital Makeup, a następnie Lipstick.
Kliknij Create a Lipstick Layer, a następnie za pomocą Color Picker ustaw kolor czerwony jako Foreground Color.
Zamaluj usta nowym kolorem, dostosuj wartość Lipstick Intensity w zależności od potrzeb. Następnie, zapoznaj się z całym panelem, aby odkryć więcej opcji retuszowania. To wszystko!

Poniżej znajduje się efekt końcowy.

Chcesz zobaczyć to w innej formie? Przewiń na początek strony i obejrzyj wideo z lektorem!
Trochę więcej szczegółów
Chcesz dowiedzieć się więcej o retuszowaniu zdjęć? Zapoznaj się z poradnikami poniżej:
60 sekund?!
To część serii krótkich wideo poradników na Envato Tuts+, w których przedstawiamy wiele tematów, wszystkie w 60 sekund—tyle wystarczy, aby pobudzić twoją ciekawość. Daj nam znać w komentarzu, co myślisz o tym materiale wideo i co jeszcze chciałbyś zobaczyć w ciągu 60 sekund!

Want a weekly email summary?
Subscribe below and we'll send you a weekly email summary of all new Photo & Video tutorials. Never miss out on learning about the next big thing.
Sign up
Digital Artist - CT, USA
I'm an Afro-Latina digital artist originally from Long Island, NY. I love to paint, design, and photo manipulate in Adobe Photoshop while helping others learn too. Follow me on
Instagram
or tweet me
@MelloNieves
and tell me what you'd like to see next!
Looking for something to help kick start your next project?
Envato Market
has a range of items for sale to help get you started.