Slavik Boyechko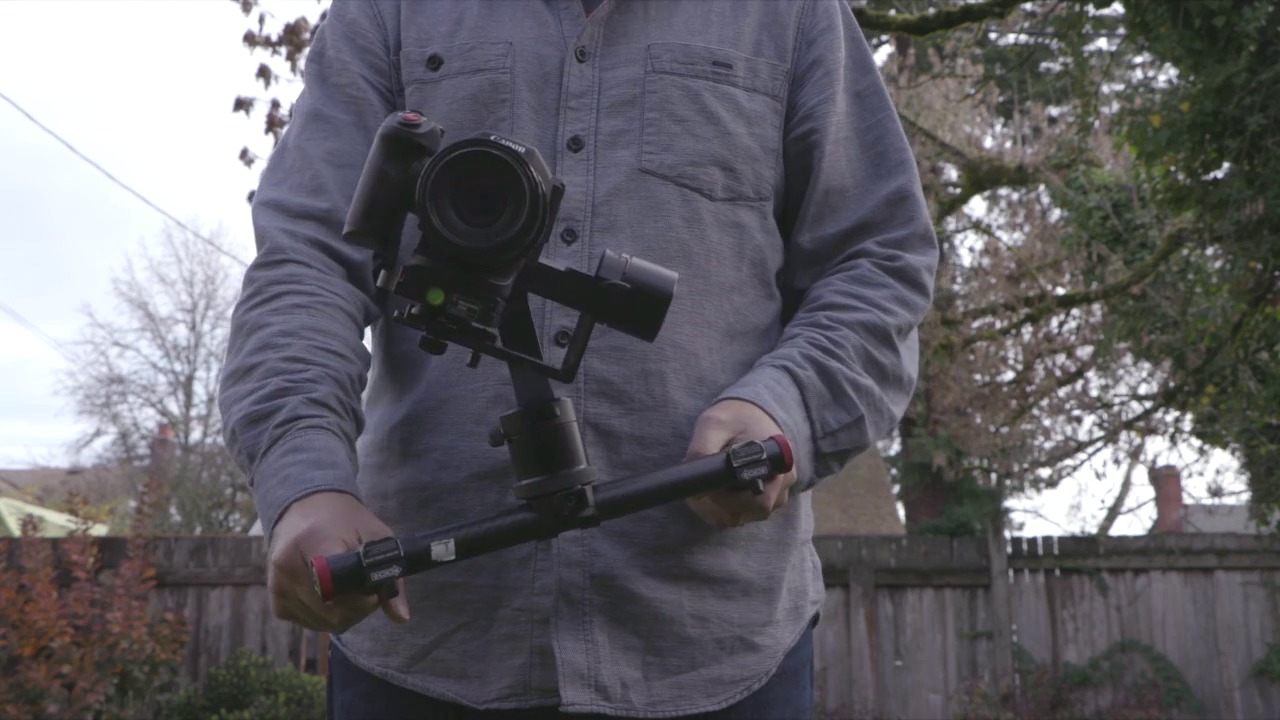 Gimbal potrafi utrzymać poziom i orientację aparatu, ale jeśli nie jest w stanie obrócić się z tobą podczas śledzenia obiektu, może być bardzo frustrujący.
Dlatego większość gimbali posiada teraz "tryb śledzenia", który elektronicznie przesuwa i przechyla się, gdy obracasz gimbal w lewo i w prawo lub chcesz skierować aparat w górę lub w dół.
Prędkość trybu śledzenia gimbala może być zazwyczaj modyfikowana za pomocą oprogramowania i ważne jest, aby dopasować ją do rodzaju ujęcia, które chcesz zrealizować.
Jeśli nagrywasz sporty akcji lub idziesz razem z obiektem, który często obraca się, ustaw tryb śledzenia na bardzo czuły. Ale w przypadku większości ujęć, najlepiej wybrać małą, stabilną i kinową prędkość przesuwania i przechylania.
Jeśli tryb śledzenia jest zbyt powolny, możesz mieć problemy z gimbalem, który nie przesuwa się wystarczająco szybko, gdy się obracasz. Na przykład w samochodzie, podczas każdego skrętu gimbal stara się przesunąć razem z tobą w nowym kierunku. Jeśli nie potrafi nadążyć za prędkością samochodu, twój aparat może zatrzymać się w złej pozycji, a ty stracisz swoje ujęcie.
Niektóre gimbale posiadają tryb, który blokuje oś przesuwania i przechylania, aby aparat zachował orientację niezależnie od tego, czy podnosisz go w górę, opuszczasz w dół lub obracasz gimbal w lewo lub w prawo. Ten tryb jest idealny do wykonywania prawidłowego ujęcia podczas chodzenia do przodu lub do tyłu.
Technologia gimbali dynamicznie się rozwija i istnieją teraz modele posiadające mocniejsze silniki, dające możliwość dostosowania poziomu horyzontu poprzez trzymanie aparatu przez kilka sekund w jednej pozycji. Przydatne w samochodach, samolotach i helikopterach lub w innych przypadkach, w których gimbal traci horyzont i nie można zatrzymać pojazdu, aby zresetować silniki. Dodatkowo, mocniejsze silniki pozwalają na włączenie "trybu śledzenia" na osi obrotu, dzięki czemu aparat może obracać razem z tobą, symulując samolot lub perspektywę z lotu ptaka podczas zmiany kierunku.
Want a weekly email summary?
Subscribe below and we'll send you a weekly email summary of all new Video tutorials. Never miss out on learning about the next big thing.
Sign up
Slavik Boyechko is an Emmy award-winning filmmaker and owner of Minn Films, which creates inspirational videos about people and organizations.
Looking for something to help kick start your next project?
Envato Market
has a range of items for sale to help get you started.