Slavik Boyechko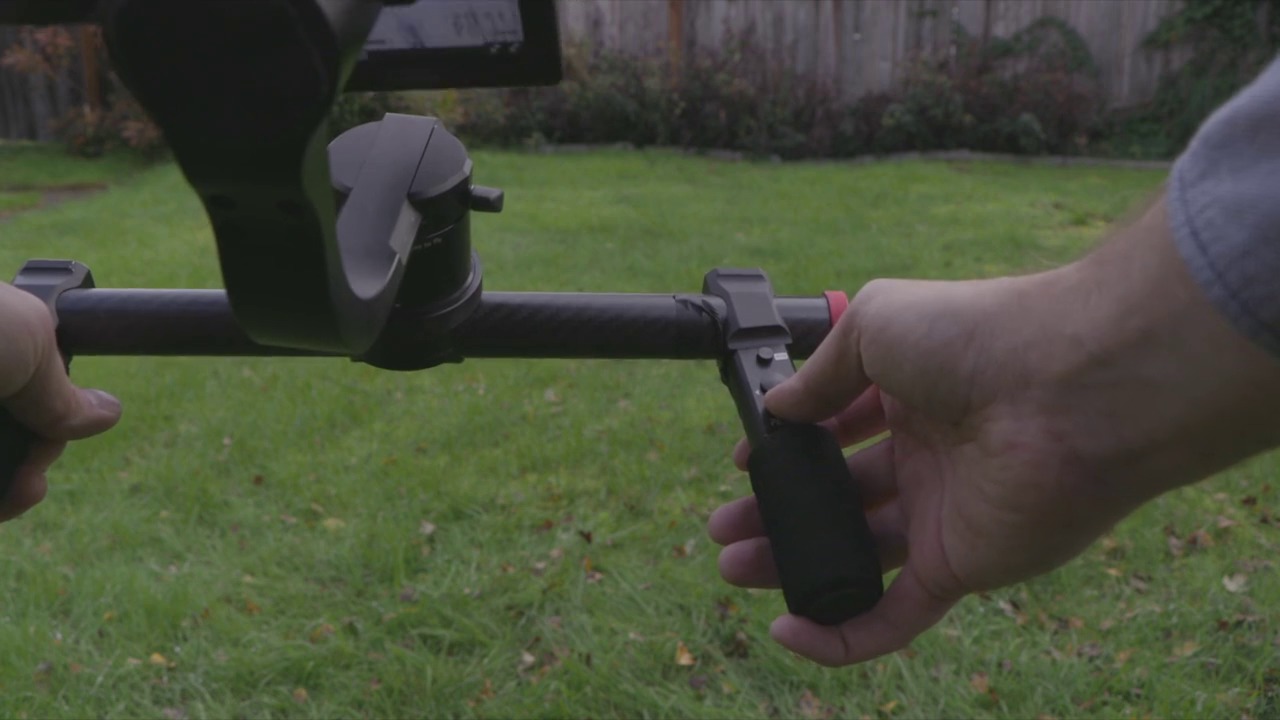 Tryb śledzenia umożliwia kontrolowanie kierunku gimbala poprzez przesuwanie kamery, jednak wiele gimbali posiada pilot lub przełącznik, które pozwalają na obracanie i pochylanie kamery i gimbala za pomocą przycisków, wyłączając potrzebę ręcznej zmiany położenia.
Istnieją zalety i wady korzystania z pilota lub przełącznika. Najlepiej mieć dwóch operatorów, jedna osoba może skupić się na obsłudze gimbala unikając przeszkód, druga osoba może za pomocą bezprzewodowego pilota sterować obrazem kamery, włącznie z przysłoną, ostrością, zbliżeniem i kierunkiem gimbala. Ta osoba może również tworzyć filmowe efekty, takie jak pochylanie i obracanie podczas przesuwania gimbala w celu uzyskania naprawdę ciekawych przejść między ujęciami.
Patrząc realistycznie, ten rodzaj konfiguracji wymaga większej ilości narzędzi, czasu i skomplikowanego ustawiania, która jest niewykonalna dla dwuosobowego zespołu. Zamiast tego, większość operatorów ustawia swój obraz przed uruchomieniem gimbala, a podczas ruchu montuje mały przełącznik w pobliżu ręki, który służy do obracania i pochylania. To daje pełną kontrolę operatorowi, który nie musi polegać na trybie śledzenia, jeśli chce zmienić kierunek gimbala.
Ale konieczność sterowania kolejną rzecza podczas obsługi gimbala i kamery może być wyzwaniem. Nie wspominając już, że jest to kolejna rzecz, która może się nie udać. W pilocie może wyczerpać się bateria, a przewody w przełącznikach mogą się obluzować.
Przede wszystkim, należy przejść do ustawień oprogramowania, aby zmienić prędkość zdalnego pochylania i obracania w celu uzyskania płynnego ruchu. Domyślnie większość przełączników uruchamia szybki gwałtowny ruch i momentalnie zatrzymuje mechanizm przy każdym obrocie i pochyleniu.
Zasadniczo, przełączniki bardzo dobrze nadają się do poprawianiu kierunku gimbala, ale płynne obroty i pochylenia filmowe najlepiej uzyskuje się w trybie śledzenia gimbala.
Want a weekly email summary?
Subscribe below and we'll send you a weekly email summary of all new Video tutorials. Never miss out on learning about the next big thing.
Sign up
Slavik Boyechko is an Emmy award-winning filmmaker and owner of Minn Films, which creates inspirational videos about people and organizations.
Looking for something to help kick start your next project?
Envato Market
has a range of items for sale to help get you started.