Marie Gardiner
Fotografias impressas estão, infelizmente, sempre degradando. O processo de revelar um filme fotográfico é um processo químico. Quando você aplica o fixador, você desacelera o processo mas nunca realmente o para; e é por isso que a fotografia vai sempre degradar e eventualmente, você ou qualquer um que a possua, vai perdê-la. Esse tutorial mostra as melhores práticas para trabalhar com fotografias antigas.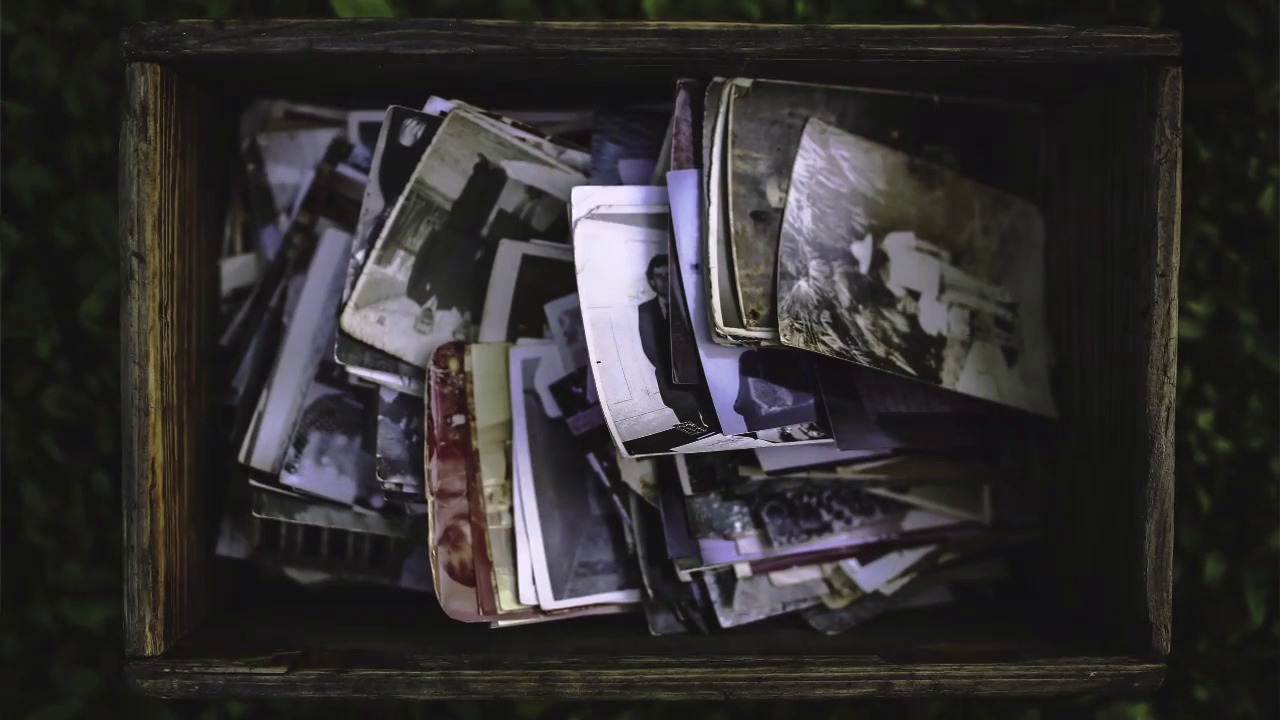 Armazenando Imagens
Onde Armazenar
Nós não podemos proteger a fotografia pra sempre mas o que nós podemos fazer é tentar prolongar a vida da imagem o máximo que pudermos, o que significa tratá-las e armazená-las de maneira correta. Luz solar direta, componentes químicos, e alta umidade são os principais inimigos das imagens, e nós precisamos fazer de tudo para que limitar a exposição das fotos à esses elementos.
Na nossa casa, há muito o que se fazer para ajudar a manter as fotos da melhor maneira possível. Tente não armazená-las em porões ou garagens. Mesmo estes sendo os principais locais para guardarmos nossas coisas extras, eles são propensos a ficar muito frio, muito quente, muito úmido ou muito seco. A "Library of Congress" recomenda que o armazenamento ideal tem que ter em torno de 68 Fahrenheit ou 15 e meio graus Celsius com umidade entre 30 e 40%. É impossível para a maioria de nós alcançar exatamente isso em casa, mas você pode pensar em algum lugar como um armário escuro e seco, que seria um lugar muito melhor e menos destrutivo que sua garagem.
Como Armazenar
Quando for armazenar as fotos, você deve colocá-las em recipientes que as mantenham secas e fora do alcance da luz. Evitar álbuns tradicionais ou caixas de madeira, já que eles soltam produtos químicos que podem degradar as fotos. Você pode conseguir caixas para arquivamento de qualidade, que são feitas livres de substâncias prejudiciais às fotos, álbuns seguros reforçados com cantos de metal e que são encontrados relativamente baratos online. Às vezes, você pode encontrar caixas de polipropileno em supermercados, o que é uma alternativa boa e barata. Procure por um símbolo de reciclagem na parte de baixo com um cinco e um PP perto dele para ter certeza que as caixas são feitas de polipropileno e não outro plástico.
É importante considerar películas para as fotografias quando estiver armazenando as fotos em caixas seguras como uma camada extra de proteção e para evitar que uma foto se esfregue contra a outra. Películas de polipropileno e poliéster são consideradas seguras para armazenamento de fotografias. Lembre-se de manter seus negativos separados das fotos impressas, em caso de alguma coisa acontecer com a caixa na qual elas estão. Pense nisso uma versão analógica de backup.
Como Lidar com Fotos de Arquivo
Quando se trata de manipular e exibir suas fotos, tente exibir cópias extras sempre que possível, ao invés das impressões originais. A luz pode estragar as fotografias e se muitas pessoas vão tocá-las, a química de seus dedos pode causar muitos danos às fotos.
Se a fotografia não estiver em um plástico de proteção, é melhor usar luvas para não transferir ou sujar com os óleos dos dedos a imagem. Luvas de latex ou algodão são boas, mas as de algodão sujam muito rapidamente e se você não quiser limpá-las regularmente então você está, potencialmente, causando tanto dano às fotos quanto se não estivesse usando nenhuma luva.
Álbum de Fotos e Quadros
Tradicionalmente as pessoas adoram mostrar suas fotos em álbuns. Mas muito dos que são comercializados são feitos de materiais que são perigosos para suas fotos. Você pode colocar suas fotografias em algum material como em folhas de papel com os cantos protegidos, porém, mais uma vez, é melhor fazer isso com as cópias do que com as fotos originais.
Se você está enquadrando ou reenquadrando impressões antiga, considere usar envelopes limpos de poliéster. Eles podem então ser anexados à sua moldura, ao invés de a imagem diretamente. O envelope não vai ser notado uma vez que a imagem está atrás de um vidro. A madeira pode liberar substâncias nocivas, então o envelope de poliéster vai ajudar a adicionar mais um grau de proteção se você tem um quadro de madeira.
Luz do sol e certas luzes florescentes podem acelerar a degradação da foto, então pense sobre o posicionamento das suas imagens, ou tente usar uma camada de acrílico ao invés de vidro.
No próximo tutorial, nós vamos estudar sobre fazer cópias digitais das suas fotos de arquivos.

Want a weekly email summary?
Subscribe below and we'll send you a weekly email summary of all new Photo & Video tutorials. Never miss out on learning about the next big thing.
Sign up
Photographer and writer based in north east England.
Marie Gardiner is a writer and photographer from the North East of England. After gaining her degree in Film and Media, Marie worked in the media industry, before leaving to set up the business she runs with her partner: Lonely Tower Film & Media. As well as writing about visual practices like photography and video, Marie is also the author of Sunderland Industrial Giant (The History Press, 2017), Secret Sunderland (Amberley Publishing 2019), and Celebrating Sunderland (Amberley Publishing 2023). Her photographic work focuses on landscapes and industrial ruins, particularly those of the North Pennines as she continues to work on her long-form documentary project Changing Landscapes.
Looking for something to help kick start your next project?
Envato Market
has a range of items for sale to help get you started.