Slavik Boyechko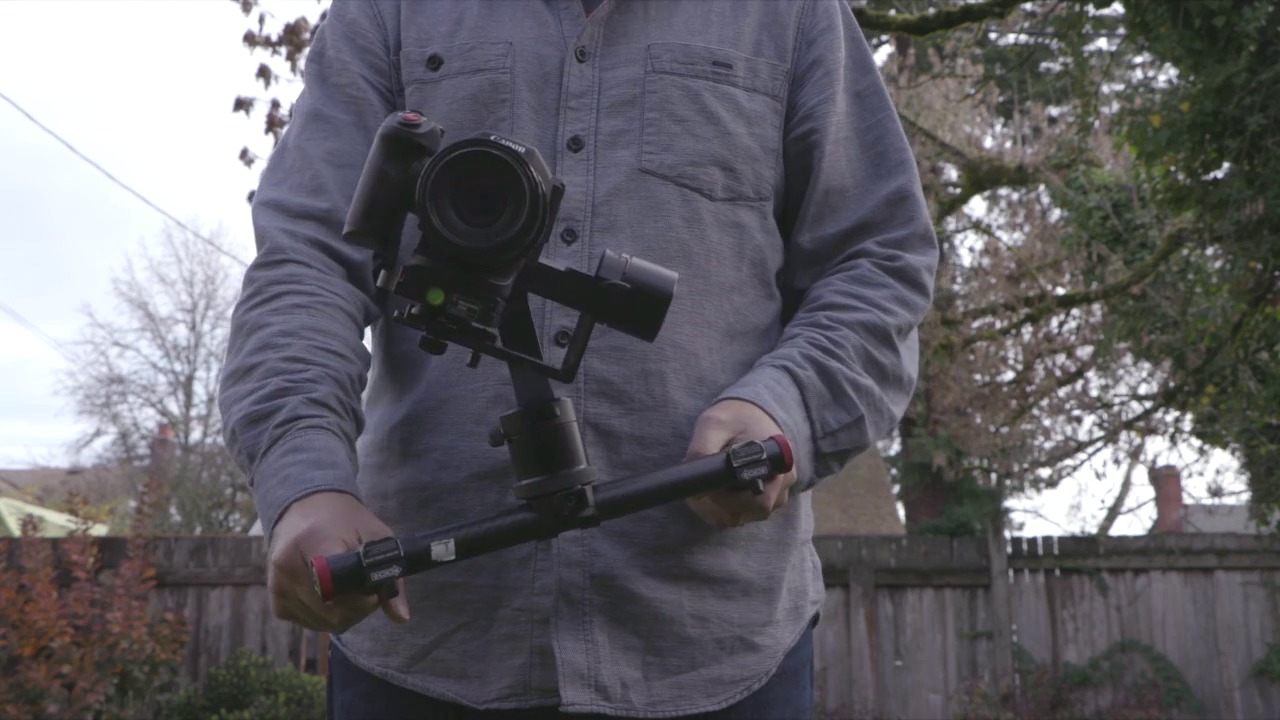 Um gimbal pode manter o nível da camera apontando para frente, mas se não fosse possível girar conosco ao acompanharmos um sujeito, seria muito frustrante.
Assim, a maioria deles possui um "modo acompanhamento", onde gira e inclina de acordo com que os giramos, ou se queremos a camera apontando para cima ou para baixo.
A velocidade do modo acompanhamento do gimbal pode ser ajustada via software e é importante considerá-la de acordo com o tipo de gravação que queremos alcançar.
Se gravamos esportes de ação ou andamos juntos do sujeito com vários giros, talvez queiramos o modo super responsivo. Mas, para a maioria das gravações, a velocidade do gira e inclinação é devagar, estável e cinemático.
Se o modo acompanhamento é muito lento, contudo, talvez tenhamos problemas com o gimbal demorando para girar. Em um carro, por exemplo, cada vez que ele dobrar, o gimbal tentará girar junto da gente para a nova direção. E se não conseguir manter a velocidade do carro, a camera pode ir para o lado mais extremo do gimbal e perder a gravação.
Alguns gimbais tem um modo onde travam o eixo do giro e inclinação para a câmera manter a direção frontal, não interessa se a movimentamos para cima ou para baixo, feito loucos, ou o giramos para esquerda ou direta. Esse modo é perfeito para gravação reta ao caminhar para frente ou para trás.
Os gimbais tem evoluído muito e há alguns com motores muito poderosos, que podem ajustar o nível de horizonte da câmera apenas segurando sua posição por alguns segundos. Isso é bem útil em carros, aviões e helicópteros, ou qualquer hora que o gimbal perder seu horizonte e não pudemos parar o veículo para reiniciar o motor do gimbal. Adicionalmente, os motores mais poderosos permitem-nos habilitar o "modo acompanhamento" no eixo do rolamento, assim a câmera pode girar junto de nós, simulando a perspectiva de um avião ou pássaro durante os giros.
Want a weekly email summary?
Subscribe below and we'll send you a weekly email summary of all new Video tutorials. Never miss out on learning about the next big thing.
Sign up
Slavik Boyechko is an Emmy award-winning filmmaker and owner of Minn Films, which creates inspirational videos about people and organizations.
Looking for something to help kick start your next project?
Envato Market
has a range of items for sale to help get you started.