Cindy Burgess
No tutorial anterior, nós olhamos o que funciona e o que não funciona na frente da câmera quando se trata de cores de roupa, formas e padrões. Neste tutorial, você aprenderá os prós e contras de acessórios de vestuário: coisas como joias, óculos, chapéus e cachecóis.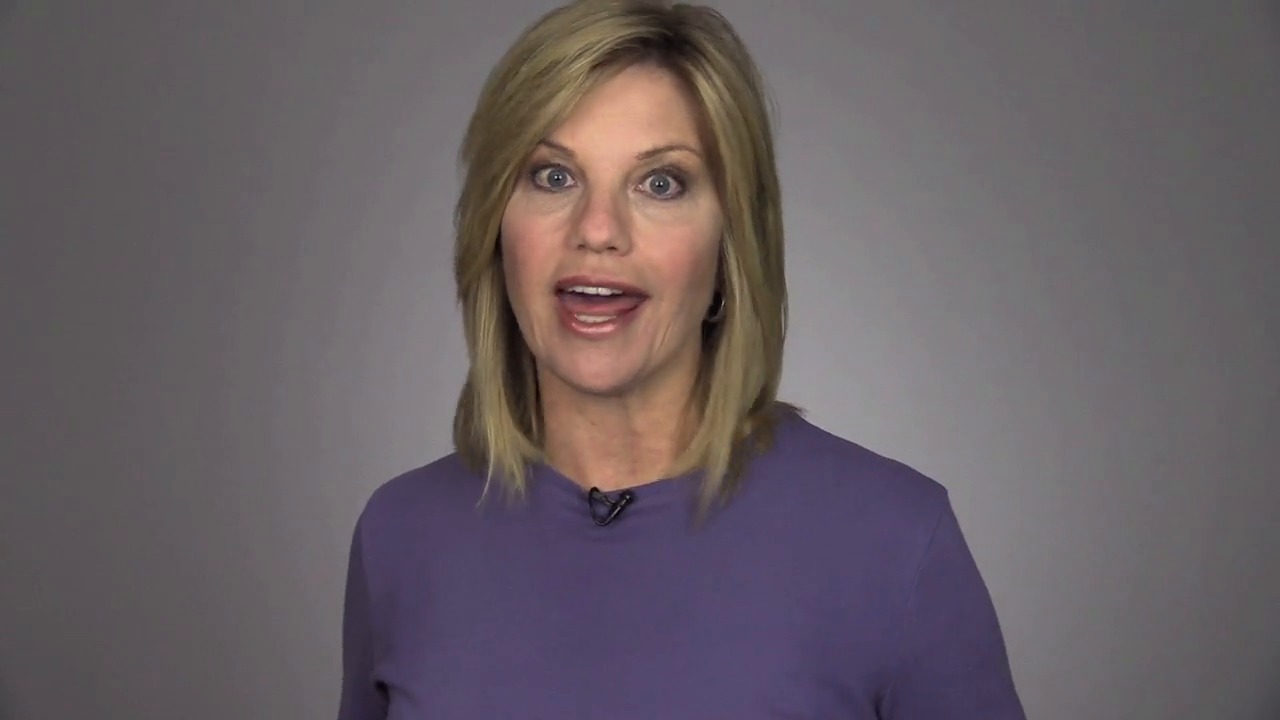 Deixe as Joias em Casa
Vamos começar com as joias.
Evite usar colares e brincos que são realmente grandes e brilhantes. Eles refletem a luz e distraem o espectador. Você também deve evitar joias que fazem barulho, como braceletes e pulseiras. Isto interfere na captação do áudio.
Aqui está uma pequena entrevista para ilustrar o que estou dizendo. A mulher está usando um colar com muitas peças que se mexem. Presta atenção como ela fala: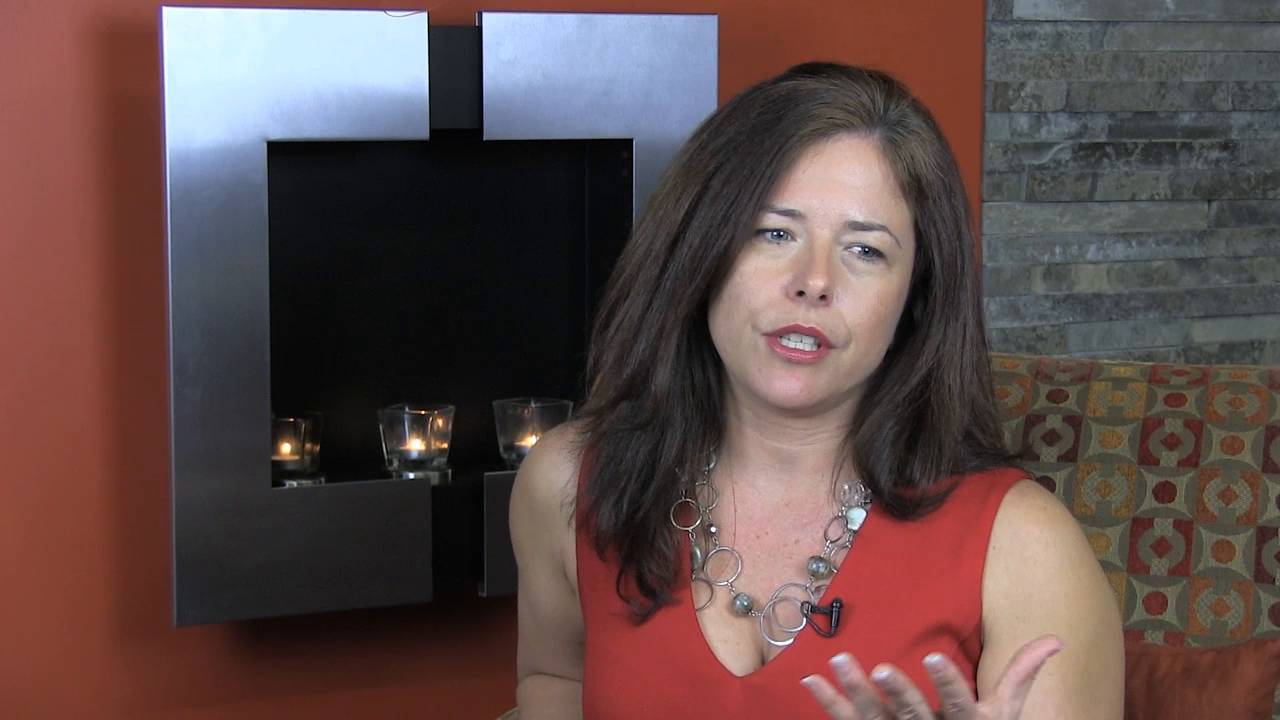 Você ouviu o barulho dos colar dela? Toda vez que ela se mudou ou fez um gesto, o colar dela se mexeu e o microfone de lapela, bem ao lado, pegou o ruído. Então mantenha joias discretas e com propriedades anti-reflexo.
Use Óculos Anti-Reflexo
Se você usa óculos, lembre-se que eles refletem a luz também. Você perceberá isto se você estiver fazendo um webcast ou uma chamada de Skype - a tela do computador será refletida em seus óculos e as pessoas não serão capazes de ver os seus olhos:
Se você pretende trabalhar muito em frente à câmera, considere adquirir lentes com um revestimento anti-reflexo. Elas podem fazer uma grande diferença! Outra coisa que você pode tentar é mover seus óculos um pouco para baixo do seu nariz. Às vezes apenas mudar o ângulo da lente pode reduzir a reflexão.
Se você está filmando ao ar livre, ignore os óculos de sol. Eu sei! É loucura, não é? O problema é que eles cobrem os olhos. Você provavelmente já ouviu o ditado "os olhos são as janelas para sua alma"? Nós nos comunicamos com os nossos olhos, e quando você encobre, você cria uma barreira entre você e o seu público.
Lentes "transition" também são um funcionam bem. Elas escurecem sob luzes brilhantes ou luz solar - e mais uma vez, você irá esconder os olhos:
Tire o Chapéu para Chapéus!
Chapéus também podem ser um problema. Dê uma olhada nesta próximo entrevista, que foi filmado em um dia ensolarado: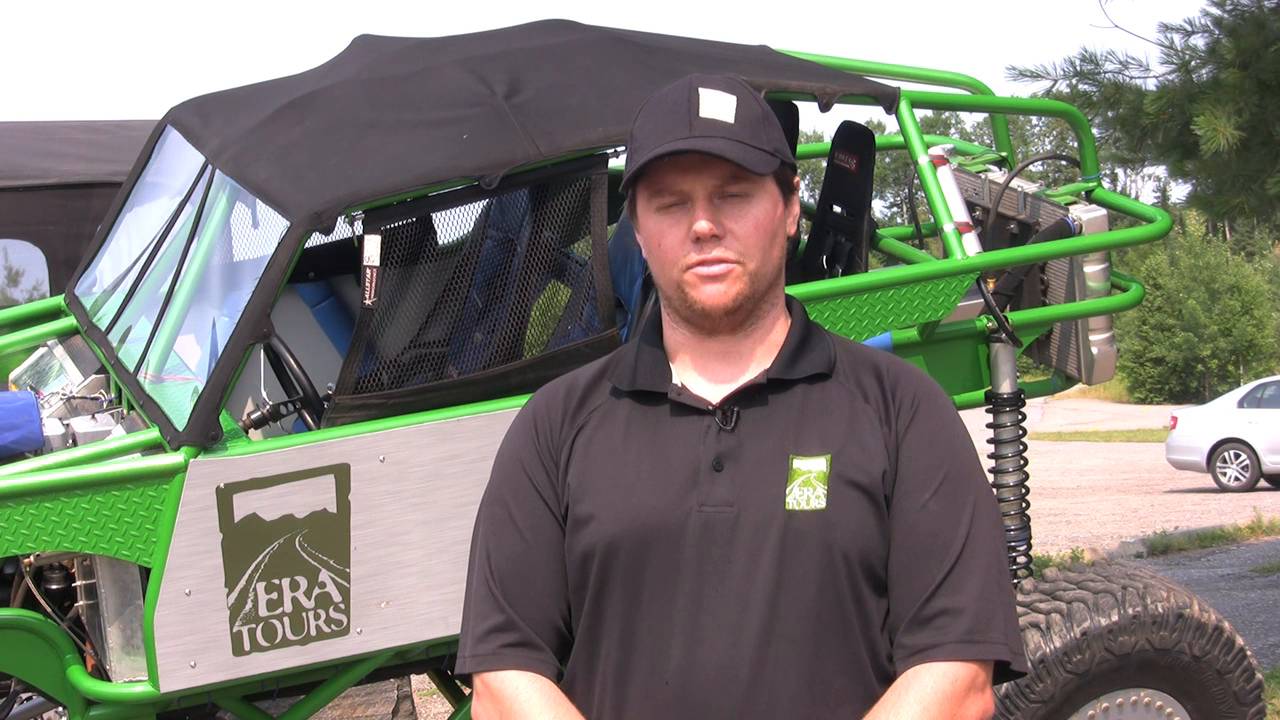 Veja como o boné do homem faz uma sombra estranha em seu rosto? Geralmente usamos chapéus para sombrear o rosto do sol. Se seu rosto está na sombra, será difícil de ver. Câmaras de vídeo têm dificuldade para lidar com extremos contrastes entre claro e escuro. Além disso, "bonés de time" geralmente tem um símbolo estampado que representa a equipe - símbolo que pode ser uma imagem de marca registrada, causando problema de direitos autorais.
Diga Não a Cachecóis
Cachecóis são acessórios de moda populares, mas você já tentou conectar um microfone de lapela usando um desses?
Às vezes você pode esconder o microfone nas dobras do cachecol, mas você corre o risco de ter todas essas dobras esfregando no microfone e criando um ruído indesejado. Então, apesar de os cachecóis estarem na moda, eles devem ser deixados no armário quando chega a hora de gravar vídeo.
Resumindo, quando se trata de roupas e acessórios na gravação de vídeo, a regra é simplicidade. Lembre-se de que você quer que as pessoas se concentrem em você e na sua mensagem, não no que você está vestindo. Vista roupas e acessórios com os quais você se sinta bem, e sua confiança se refletirá no seu desempenho frente às câmeras!
Want a weekly email summary?
Subscribe below and we'll send you a weekly email summary of all new Photo & Video tutorials. Never miss out on learning about the next big thing.
Sign up
Toronto, Canada
Cindy Burgess has been telling stories with video for more than 20 years. She's worked in all aspects of the TV news industry – both in front of and behind the camera – in markets across Canada, the United States and Central America. Her many skills include producing, shooting, editing, scripting, reporting and hosting. Cindy now runs a video production company and teaches journalism part-time at the college and university level.
Looking for something to help kick start your next project?
Envato Market
has a range of items for sale to help get you started.