Read Time:
5 mins
Languages:
Ste pripravení na Valentín? My sme celkom v láske tu na Envato Tuts+ V minulom roku sme vám ukázali, ako vytvoriť krúžok dymu v tvare srdca, a pred tým svetlo maľbu v tvare srdca. V tomto roku máme záujem zdieľať nejaké úžasné projekty z VideoHive. Tu je 15 z našich najobľúbenejších After Effects projektov pre videí s tematikou romantiky, lásky, alebo svadby, práve včas na Valentína.

15 šablón Adobe After Effects pre lásku, romantiku a svadbu
Vysoko kvalitný grafický balíček pre zobrazenie a prezentovanie fotografií alebo videí, jednoduchím, jasním a atraktívnym spôsobom Táto šablóna je založená na siedmich častiach, ktoré  môžete používať  samostatne. Prvok slideshow je založený na 11 scénach s jednoduchými prechodmi, takže si môžete ľahko upraviť poradie scén. Užitočné interaktívne ovládanie korekrtúr farieb vám pomôže jednoducho jedným kliknutím meniť všetky farby a efekty so schopnosťou meniť farby samostatne pre každú časť.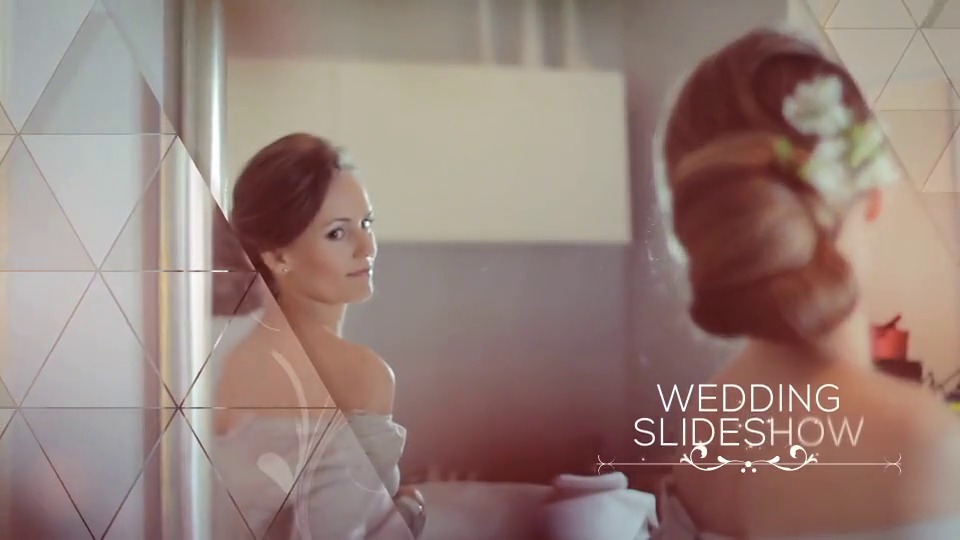 Pekné a jednoduché romantické snímky so skvelou hudbou v pozadí. Dokonalá kombinácia písma, animácie a romantickej nálady.
The Secret Garden fotogaléria vezme divákov na cestu do skrytého miesta, kde sú drahocenné spomienky osvetlené žiariacimi sviečkami a lúčom slnečného svetla v rustikálnom záhradnom nádvorí! Vytvorte vzrušujúcu, nadčasovú atmosféru, ktorá je ideálna pre rodinné fotografie, svadobné montáže, pamätné prezentácie, inšpiratívne projekty a mnoho ďalších!
Tento elegantný pop-up album, ktorý krásne prezentuje svadobné fotografie v romantickom prostredí. Zrozumiteľne vytvorené 3D scény a plynulé animácie sú tak lákavé. Vytvárajú príjemnú prázdninovú atmosféru, ktorá prináša diváka do toho magického dňa.
Brilantný dizajn vytvára dokonalý príklad krásy a jednoduchosti! Tento projekt zahŕňa tmavú a svetlú verziu: vhodný pre svadby, zásnuby a výročie. Obsahuje tiež verziu 4K, HD a Cinema, rovnako ako užitočné video tutoriály, ktoré vás prevedú procesom editácie. Táto projekcia bola použitá Christinou Aguilera pre je hudobnom videu, Change:

Táto očarujúca šablóna transformuje obrázky na farebné atramentové kvapky, ktoré krásne prúdia z obrazu na obrázok. Čistý a jasný dizajn zachytáva pozornosť diváka a umožňuje vašim fotografiám rozprávať jedinečný a úžasný príbeh!
V tomto projekte môžete pridať 204 fotografií alebo video súborov a desať textových fráz, ktoré vám pomôžu pripomenúť divákom príjemné spomienky a najkrajšie chvíle života. Zahrnutá je príručka pre prácu s videom: dokonca aj začiatočník ľahko pochopí, ako jemne vyladiť projekt.
Jednoduchá, ľahko editovateľná, bez pluginov prezentácia lásky. Obsahuje vrstvu na rnastavenie farieb a súbor pomocníka krok za krokom.

Doodle Love je okouzlující šablóna, ktorá obsahuje 20 ručne kreslených ilustrácií, niekoľko zástupných znakov a automatickú hlavnú kompozíciu, aby bolo vaše video rýchle a ľahké.
Rovnako ako Doodle Love, tieto jednoduché, ale vysoko konfigurovateľné šablóny After Effects vám umožňujú zmeniť texty, pridať svoje logo, pridať vlastné pozadie, zmeniť farby výkresu, zmeniť farbu pozadia, zmenšiť mierku a premiestniť svoje logo a zapnúť a vypnúť vinety a svetelné efekty.
Táto úžasná práca je remixom úvodných titulkov filmu Blue Valentine. Krásna a romantická šablóna pre vytvorenie akéhokoľvek svadobného videa úžasnejším.

Romantický vintage štýl After Effects šablóna, ktoré vám pomôžu vytvoriť krásne svadobné filmy, zalúbené príbehy, pozdravy k narodeninám alebo akúkoľvek inú retro prezentáciu. Používa modulárnu štruktúru, obsahuje podrobný video tutorial, pracuje s After Effects CS5 alebo vyšším a nevyžaduje žiadne doplnky.

Romantická nálada a osvetlenie lampášom, vytvárajú skvelý projekt, pre každú romantickú špeciálnu udalosť.
Krásna fotogaléria inšpirovaná európskym maliarskym ateliérom. Skvelé na svadbu alebo akúkoľvek špeciálnu udalosť a prezentáciu fotografií. Máte možnosť veľmi rýchlej a jednoduchej úpravy obyčajním vložením fotografií do kompozícií zástupných miest. Môžete tiež využiť modulárnu štruktúru projektu a upraviť 15 scén, aby ste vytvorili vlastný príbeh. Tento postup je vysvetlený v dodanom Full HD videu tutoriale. Zahŕňa 46 zástupných miest pre médiá, 2 zástupné miesta pre text, trvanie 2:01 min, Rozlíšenie Full HD 1080p, 25fps, Modulárnu štruktúru, Žiadne ďalšie doplnky,  CS6 kompatibilita a vyššie .
Táto svadobná slideshow šablóna je skvelá pre viac ako svadby: prehliadka vašich fotografií dovolenky, cestovanie, alebo dokonca fotky narodenín vašich detí. Obsahuje 17 zástupcov miest pre obrázky a video. Ideálne na prezentáciu fotografií alebo videí.
Ako urobiť prekrásnu romantickú prezentáciu
Aj keď vám tieto projekty prinesú úžasné konečné výsledky, skutočný základ pre skvelú prezentáciu začína už dávno pred premýšľaním o After Effects. V nasledujúcich cvičeniach sa naučíte fotografovať, posúdiť, upravovať a zostavovať obrázky, ktoré potrebujete na to, aby vaše slideshow zaujali:

Melbourne, Australia
Everything you need for your next creative project. Over 9 million digital products created by a global community of designers, developers, photographers, illustrators & producers.
Weekly email summary
Subscribe below and we'll send you a weekly email summary of all new Photo & Video tutorials. Never miss out on learning about the next big thing.
Update me weekly
Translations
Envato Tuts+ tutorials are translated into other languages by our community members—you can be involved too!
Translate this post
Powered by
Looking for something to help kick start your next project?
Envato Market
has a range of items for sale to help get you started.