Melody Nieves
Vitajte v našej sérii Photoshop v 60 sekundách, v ktorej sa môžete naučiť zručnosti, vlastnosti alebo techniky vo Photoshope. A to v minúte!
Photoshop v 60 sekundách: Režimy prelínania vrstiev
V Adobe Photoshopu môžete kontrolovať, ako sa dve vrstvy prelínajú začlenením Režimu prelínanie vrstvy do vášho pracovného postupu. V paneli Vrstiev, prejdite všetky varianty umožňujúce širokú škálu možností prevedenia v niekoľkých jednoduchých krokoch.

Od vytvorenia skvelých efektov po nedeštruktívne editovanie fotografií, naučte sa základy práce s Režimy prelínanie vrstiev v tomto krátkom videu nižšie.

A pokojne si vyskúšajte vaše vlastné efekty za použitia obrázkov z videa z Envato Marketu.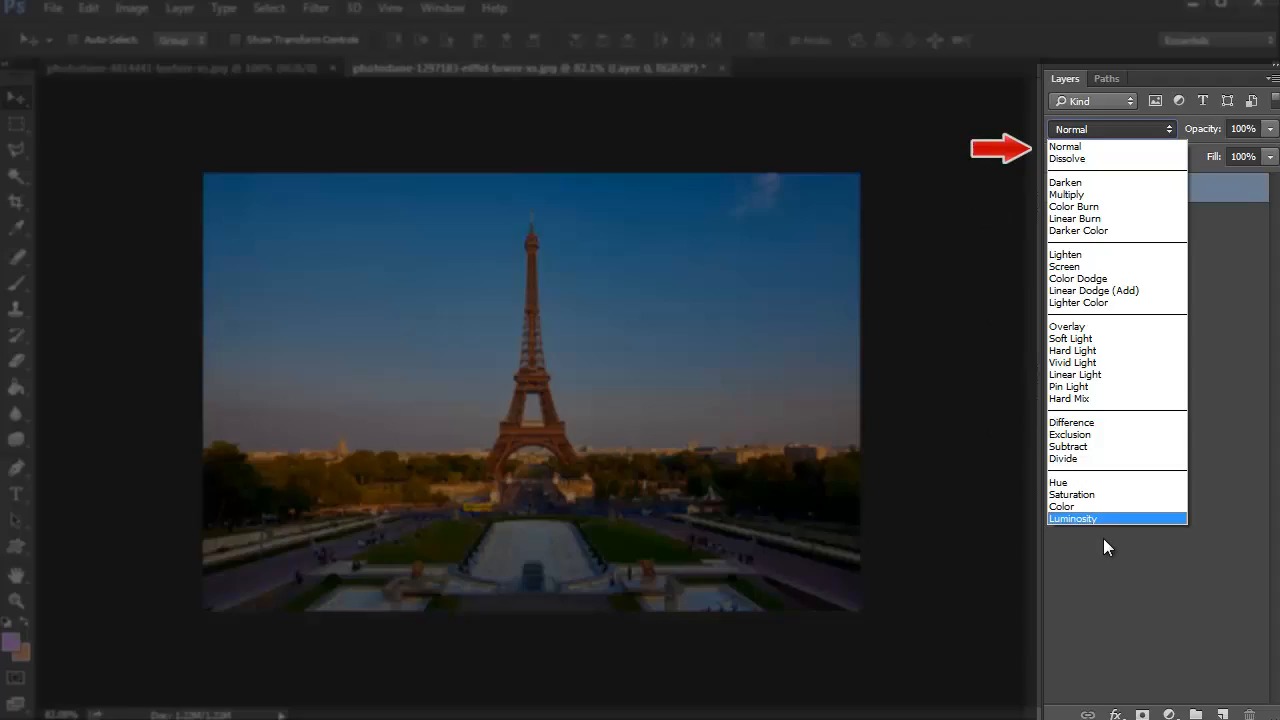 Ako použiť režimy prelínanie vrstvy v Adobe Photoshpu
Režimy prelínanie vrstvy sú situované v hornej časti panela Vrstvy.

Aby ste si to otestovali, vytvorte Novú vrstvu a Vyplňte ju s akoukoľvek farbou s priehľadnosťou 50% pomocou Nástroja plechovka.

Teraz stlačte Shift súčasne so znamienkom plus, aby ste mohli prechádzať jednotlivé módy. Všimnite si, ako všetky aplikujú zreteľné zmeny bez toho bez poškodzovania originálne fotografiu.

Vytvorte jednoduché vinety s Vynásobením multiply, zvýšte kontrast s Prekrytím overlay a bezproblémovo pridajte textúru s Delením divide.
Chcete to vidieť v akcii? Pozrite sa na video vyššie, aby ste videli túto lekciu v akcii!

Trošku viac detailnejšie ...
Chcete sa naučiť viac o nesmiernych možnostiach nástrojov a nastavení Adobe Photoshopu? Pozrite sa na tutoriály nižšie:
60 sekund?!

Toto je časť novej série krátkych tutoriálov tu na Tutsi+. Snažíme sa predstaviť rad tém, a to v 60 sekundách. Akurát dosť na to, aby ste nestratili chuť. Dajte nám vedieť v komentároch, čo si myslíte o tomto videu a čo by ste chceli vysvetliť nabudúce v 60 sekundách!

Want a weekly email summary?
Subscribe below and we'll send you a weekly email summary of all new Photo tutorials. Never miss out on learning about the next big thing.
Sign up
Digital Artist - CT, USA
I'm an Afro-Latina digital artist originally from Long Island, NY. I love to paint, design, and photo manipulate in Adobe Photoshop while helping others learn too. Follow me on
Instagram
or tweet me
@MelloNieves
and tell me what you'd like to see next!
Looking for something to help kick start your next project?
Envato Market
has a range of items for sale to help get you started.