Read Time:
8 mins
Languages:
Triflectors are a staple in beauty shooting and are applicable to a variety of studio applications in the headshot and portraiture area. Instead of a table with a bounce board on it in front of the model, a triflector is mounted on a stand or arm and used to generate a much fuller, wrapping bounce light. This is thanks mainly to the two wing reflectors at either side of the main reflector, for which the triflector gets its name. These change a flat bounce into a more parabolic shaped reflector, collecting more light from the source and distributing it more evenly around the neck and chin.
The "real" TriFlector, from Lastolite, runs around $200 or more depending on configuration, with clones available for around half that. To me, this seems like quite a lot for three tube arms and reflectors, so I'm going to DIY one for less than $50, which should still look as good as the real thing. Lets get started.
---
1.

Materials

You'll need a pair of two foot long 1/2" PVC pipes and a pair of one foot lengths of 1/2" metal conduit tubing, or EMT. You can use all-PVC if you want, but I was trying to make as much of it metal as possible. You'll also need four 1/2" PVC end caps.
For the joints, I'm using $8 metal ball heads because they lock down surprisingly tight (especially with pliers!) and are easy to connect to, and for the main mount I'm using a $7 speedlight/umbrella swivel mount. If you go with all-PVC, you could just use a tee. You could go all-EMT if you use heavier-duty ball heads.
The reflector clamps will use 1" SCH40 pressure PVC. These are available in two foot lengths from Home Depot for a dollar or so. On top of these I'll be mounting 3.5" heavy duty freezer bag clips.
For the reflectors I'm using corrugated/fluted polypropylene sheet, also called Coroplast, because it's tough, lightweight, cuts easily and is generally an excellent material to work with. On one side of this I'll be sticking crinkly car sunshade reflector material.
Miscellaneous bits and pieces include 1" 1/4-20 bolts, nuts, 1/4-20 coupling or extension nuts, 1/4"x1/2" washers, plastic knob wing bolts, wide dome-head coarse screws, zip ties and Rust-Oleum Painter's Touch Flat Black spray paint.
---
2.

Elbow Joints

To put the elbow joints together, we're going to take a bolt, thread on a nut, then about 10 washers until there's only about four or so threads visible, then screw it into the bottom of the ball head.
Now, take one of your EMT couplers and tighten the set screw down hard onto the washers. For the top, we need two end caps drilled out to 1/4". I found the easiest way to get reasonable accuracy was clamping them in a vice and drilling through the inside, since they're domed.
Screw a nut, then a coupling nut onto the top of the ball head nice and tight. At the other end, thread a couple of nuts onto a bolt, add a washer, thread it through the PVC end cap from the inside, add another washer, then screw it into the extension nut nice and tight. Make sure the ball head still has a full range of motion.
---
3.

Reflector Clamps

For the clamps, cut your PVC pipe into six sections around 1-2" long. Drill a 1/4" hole in the side of each one for screwing the plastic wing knobs into. You may need to JB Weld a nut to the inside or outside of the tube in order for the wing knob to hold. I drilled 3/8" holes and tapped them out to 1/4"-20, and if you're generally DIY-inclined I recommend you get a 1/4"-20 tap set for general use.
Opposite that, drill a hole a little smaller than your screws, around 1/8". Slot a washer onto one of the coarse screws, push it through one hole in a bag clip's handles, and screw it onto the PVC. Repeat for the other five.
You now have six clamps to hold reflectors!
---
4.

Swivel Mount

To build the main mount, unscrew the hotshoe clamp and umbrella tensioner from the body of the swivel clamp. Take one of your EMT couplers, and sand, file or grind down the point opposite the set screws so that it's flat. I held it in a vice and ran it over a belt sander.
Use the flat part to set it sideways on the swivel clamp, and zip tie it on the inside of the set screws. For extra security, apply a liberal dosage of JB Weld.
You're done building the mount, now just screw in your two short sections of EMT to the coupler. That's the bottom part of the frame complete.
---
5.

Painting the Parts

Take all your PVC pieces and pipes (basically everything that isn't already black or galvanised) outside and spray them down with the flat black spray paint. No unwanted reflections, and hopefully looks commercially-made (these two facts are directly connected, of course) to clients. You could alternatively use gloss black on the tubing to make it look like coated tube, as found on most pieces of photography equipment.
---
6.

Put It Together

Now let's assemble the frame. Slot two reflector clamps onto each section of EMT, facing each other, then add the elbow joints. If you want to close off the ends of the tubes, use PVC end caps or even something like copious quantities of hot glue.
---
7.

The Reflectors

Mark out on the plastic sheet three trapeziums as seen in the images below.
Cut these out with a razor knife and use them to mark around your reflector material, then cut that out the same way. Stick or tape the two together.
To mount the reflectors, just clip them into the clamps, then tighten down the wing nuts to keep them in place. Simple!
---
8.

Design and Use

Putting it all together and mounting it gives us this:
Not bad for a couple hours' work and fifty bucks, eh?
The theory is fairly straightforward. If you want to mount different sizes or shapes of reflector, the adjustable reflector clamps will allow many of them. The best to use are the trapezeoidal shapes because they meet together at the bottom more efficiently, for less light loss, but it doesn't matter too much. Different shapes could be used to create different catch lights.
This is part of the reason I like DIY. You understand the reason why things are built the way they are, how they evolved to be that way for professional users, and thus how to effectively use them in practice. Not to mention the ability to fix things on-site at short notice. Plus, it keeps your mind sharp for problem-solving in all areas!
The ball joints will allow 360-degree rotation and 180-degree bending, and the reflectors are reversible, so you can configure your bounce pretty much however you want! Generally the silver side is used for a little punch, with the whole thing tilting a little way towards the model, so that's probably a good place to start.
---
9.

Results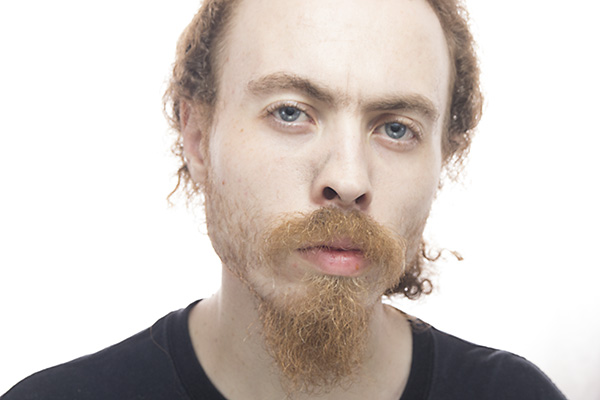 ---
10.

Lessons and Improvements?

While the mounting bracket as-is seems quite solid, it's not the most professional-looking thing in the world if you have to flip the reflector in front of a client. It would probably be better to scroll saw off large chunks of the flash bracket and drill a 3/4" hole through the section directly above the pivot. This would be more streamlined, and look more factory-made. I avoided this method this time to make the tutorial more accessible, but if you're comfortable working with plastic, this is the course I'd recommend.

For a Mk. II project, I'd actually replace all the tubing with lightweight aluminum pipe, or perhaps thin wall steel pipe like cheap closet rail. I'd skip the adjustable bracket and elbows, and just connect the reflectors directly to three ball joints. I could then make the arms half as long and the whole thing would be lighter and more compact, if marginally less adjustable.

This is less of an improvement than an option, and that's to use a parabolic reflector. Take a 7x2 foot piece of white seamless paper and clip it only to the two outermost clamps, to create a full-length curved reflector. What difference would this make? I don't know, perhaps none, but I do want to find out in the future.
---
That's All There Is To It
So, if you're trying to get into beauty or portraiture on a budget, here's a way to add a lot of production value for only around 50 bucks or so. Add a couple of cheap speedlights and a medium softbox, and you're more or less good to go!
Even if you're not on a strict budget, this could be a fairly cheap way to decide if you want to actually splash out on a TriFlector. If you find yourself using this to death, maybe the real thing is worth the cash for you.
Questions? Comments? Hit up the comments below!
Rob is an English artist and writer living in the US, in the process of transitioning out of his comfort zone of nature photography towards more commercial work. He's usually around on Twitter.
Weekly email summary
Subscribe below and we'll send you a weekly email summary of all new Photo & Video tutorials. Never miss out on learning about the next big thing.
Update me weekly
Translations
Envato Tuts+ tutorials are translated into other languages by our community members—you can be involved too!
Translate this post
Powered by
Looking for something to help kick start your next project?
Envato Market
has a range of items for sale to help get you started.