André Bluteau
Kapwing is an online video editing program designed to make video creation accessible to everyone. I's easy to use, even with no video-editing experience. In this tutorial will show you how to create a video as well as go over the features Kapwing offers, and why you might prefer this tool over a traditional, PC-based non-linear editing program like Premiere Pro, Final Cut Pro, or Resolve.
Fast Video Editing in Your Web Browser
Kapwing's editor is designed for short-form video, with a focus on social media: This a fun and simple program that is perfect for making quick stories, stop-start animations, collages, GIFs, memes, and slideshows. And since this a browser-based editor you can edit directly on your phone or tablet, and it functions great!
Start up a new tab in your browser and head over to Kapwing. This will take you to their homepage, which prompts you with Start Editing or Sign Into Workspace. It doesn't really matter which you way you go to start, but you can create a workspace to help keep organized if you decide want to use the app regularly. 
1.

Upload or Import Your Media

Start Editing brings you to the editing page, where you will be able to select Start with a blank canvas or an upload option. For now, go ahead and select the first option. This will bring you to your canvas, where you can see the editor layout and build your video.

Note: If you are using the free version is important to note that you cannot upload files that are larger than 250 Mb. This is fairly large, so for short videos it likely won't be an issue.

Kapwing also has the ability to use links from Twitter, TikTok, YouTube and more. To do this, you can simple copy and paste the full link into the prompt and it will do the rest for you. It works with media uploaded on Google Drive and Google Photos, too. If your files are already online, these options can save a lot of time spent waiting on lengthy uploads and downloads.
2.

Editing Video in Kapwing

The timeline is located along the bottom of the screen but it only appears once you start adding media to your timeline.

Kapwing has a very intuitive layout and is a quick learn, even with zero editing experience. Here's an overview how it all works. The app primarily works with a drag and drop method. For example: to shorten a clip just go the end, click+hold the item then drag and to move the end-point of the media. To move, select the clip and drag it to where you'd like it to be. Every time you add a clip/media to your canvas, your editing parameters will automatically pop up on the right-hand screen for you to use.
Project Options
On the left-hand side of the screen you have a number of options:
Media: Where you can add your media, use a link, or use the built in footage.
Layer: This is where you can easily view, lock, delete and manage layer groupings.
Text: Allows you to add text and choose your preferred font.
Videos/Images/Elements: Browse millions of free stock footage options. This is very well organized and features a great search bar for keywords.
Audio: Kapwing also has tonnes of royalty free music and the ability to add your own tunes.
Scenes: Scenes are where can you add additional clips/media. When you add a scene, they are automatically added to the end. 
Plug-Ins: Try plug-ins to get the most out of your editing
Record: An amazing tool to record a screencast audio and video.
Templates:If you are looking for the fastest video editing experience, try checking out these ready-to-go layouts.
Project Settings
On the right-hand of the screen you have further settings you can configure:
Canvas: This is where you can select your Output Settings, Output Size, Padding, and Background colour.
Timing: The timing feature allows you to set move your clip with precision.
Animate: Simple animations you can add to your media using a simple on and off button for each option.
Effects: Add stylistic treatments.
The Video Timeline
The timeline is located along the bottom of the screen but it only appears once you start adding media to your. This is where you can move and adjust your clips and layers. Within the timeline you have a few options to help edit.
Timeline Controls
From left to right:
Play
-5 and +5 (seconds)
Split Clip
Undo/Redo
Scene Selection
Snap: Snap mode is the default in Kapwing. It allows you to easily snap your clips together, as if magnetized.
Ripple: Ripple is a new addition to Kapwing. When you split a clip and delete a section a gap remains. With ripple editing mode the gap closes immediately, bringing the sections together.
Timeline Expander
Fit to Screen
X: This closes the timeline for a full-screen playback mode
Adding Subtitles
Along the top on the you'll see the option to add subtitles. Adding subtitles is also wonderfully easy to do. Selecting the option brings you to a new page. To start adding in a subtitle, start by selecting your font and style, typing the content and then using the scroll bars to easily place your words.
3.

Exporting Your Video

To export your video is simple and you have a few options. You can choose if you'd like to export as an Mpeg4, GIF, Image, or just audio. If you're making a video select Mp4. This will bring you a page when you can download, go back to editing or create a link to that you can use to embed your video. Here's a video I made in a few minutes as an example: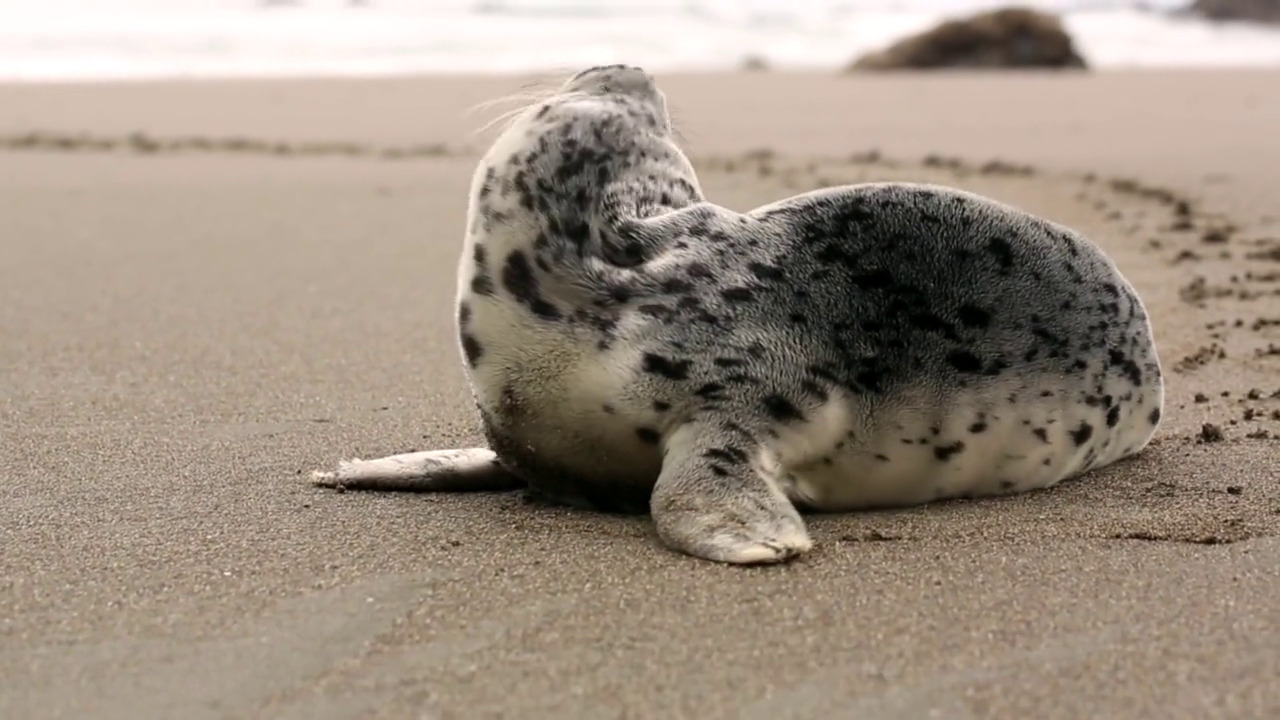 That's it!
I hope you enjoyed this tutorial. Kapwing is amazing app that's compact but power, and is just as useful on mobile devices as it is on a desktop computer. In our next tutorial, we'll explore how to collaborate on a video edit using Kapwing.
More Resources for DIY Video
Want a weekly email summary?
Subscribe below and we'll send you a weekly email summary of all new Video tutorials. Never miss out on learning about the next big thing.
Sign up
Ottawa, Canada
Andre Bluteau is a writer and producer based out of Canada. He specialises in Adobe Creative Cloud, Final Cut Pro X, and Logic.
Looking for something to help kick start your next project?
Envato Market
has a range of items for sale to help get you started.