Jane Baker
Did you know that you can make a high quality promotional video for a product that does not yet exist? In the age of print-on-demand services and social media marketing, sales often come before production. Rather than creating a static inventory and hoping you will be able to move your product, generating interest for products is often the main task of online vendors and orders are the proof-of-concept for new business ventures.
T-Shirt Video Mockup: Online Marketing in Seconds
Whether you are a direct vendor, a social media marketer, or a digital specialist who creates promotional tools for others, Placeit offers a comprehensive array of online marketing tools that allow you to creating buzz for your brand. This month, let's look at a T-Shirt Video Mockup that will help you boost your sales with one minute of effort. 
While this is officially a how-to tutorial, I promise it will take you longer to read this tutorial than it will to create your Video Mockup. My goal is to show you how amazingly easy this Video Mockup is to use, and how you can create a professional-quality promotional video with only an image file and a very few clicks.
So let's get started.
1.

Choose a Template

First, you'll want to take a look at some of the T-Shirt Video Mockup templates available on PlaceIt. There are hundreds of options to create a T-Shirt Video Mockup, featuring actors of a wide range of ages, genders and ethnicities, in a variety of settings and styles. You can get a good sense of the feel of the Mockup from the thumbnail and the caption, so click through to a Mockup that catches your eye.
I decided to go with the Girl on Shopping Cart mockup, because it has a fun, playful energy that will give me the feeling I am looking for in my Video Mockup.
2.

Upload and Crop Your Image

Once you click through to a Video Mockup template, you will be able to watch the full default video to get a sense of how it will look. The template magic happens once you upload your own content.

We are in winter deep freeze where I live, so I chose a high-res image of a sea anemone available on Envato Elements, to give me a mini-tropical vacation. I like that this image has strong graphic elements, the color pops, and the image has slightly otherworld quality about it. That sounds like a great T-shirt to me.

Using your own image or an asset from Envato Elements, click on the Upload Image button, just to the top left of the Video Player. Select your Image File, then click Open. At this point, your image will appear in a Crop Box. Using the Scroll Bar, adjust your image so that it appears how you would like to see it on a T-Shirt. Click Crop once it looks the way you want it to.
3.

Add Music

Now that you have your image uploaded, it is time to add some audio. This T-Shirt Video Mockup includes an impressive audio library. To select a track that will suit the mood of your video and T-Shirt, click on the Add Audio button, to the top right of the Video Player. You can sort by clicking on one of the Tags, which are organized by genre of music. Listen to a few tracks with the built in audio player, and when you have found one you like, click Select. I picked a fun image and a lighthearted T-Shirt Video Mockup template, so I selected Happy And Easy, a track that supports the mood I wanted to create with my Video Mockup.
4.

Select a T-Shirt Color

With this T-Shirt Video Mockup, you can select the garment color for your Video Mockup. Click on the Garment Color Drop Down Palette to see all your options. Go ahead and pick something that works well with your image, or maybe a color that brings out your eyes. Keeping with the tropical theme, I picked a bright blue t-shirt color that I think will work well with my image.
5.

Generate Video and Enjoy Your Final Product!

Now that you've uploaded your image, chosen a soundtrack, and selected your T-Shirt color, click the Generate button to see your final video.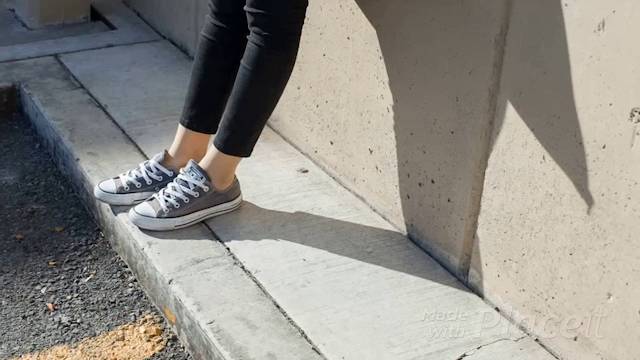 Conclusion
It is an understatement to say that the PlaceIt process is easier than hiring a production crew to shoot, edit, and upload a promotional video, or taking on the whole thing yourself. Within five minutes, you can have your video uploaded to your social media accounts and generating clicks to your online store, or building awareness for your brand. Make a T-Shirt Video Mockup for yourself, so you can see the vast potential of this tool.
Next month, I'll share another tutorial with you to show you how easy and powerful PlaceIt tools are, and in the meantime, you can visit PlaceIt to see other mockups available for download.
Want a weekly email summary?
Subscribe below and we'll send you a weekly email summary of all new Photo & Video tutorials. Never miss out on learning about the next big thing.
Sign up
Happy camper and content specialist.
One subscription. Unlimited Downloads.