Charles Yeager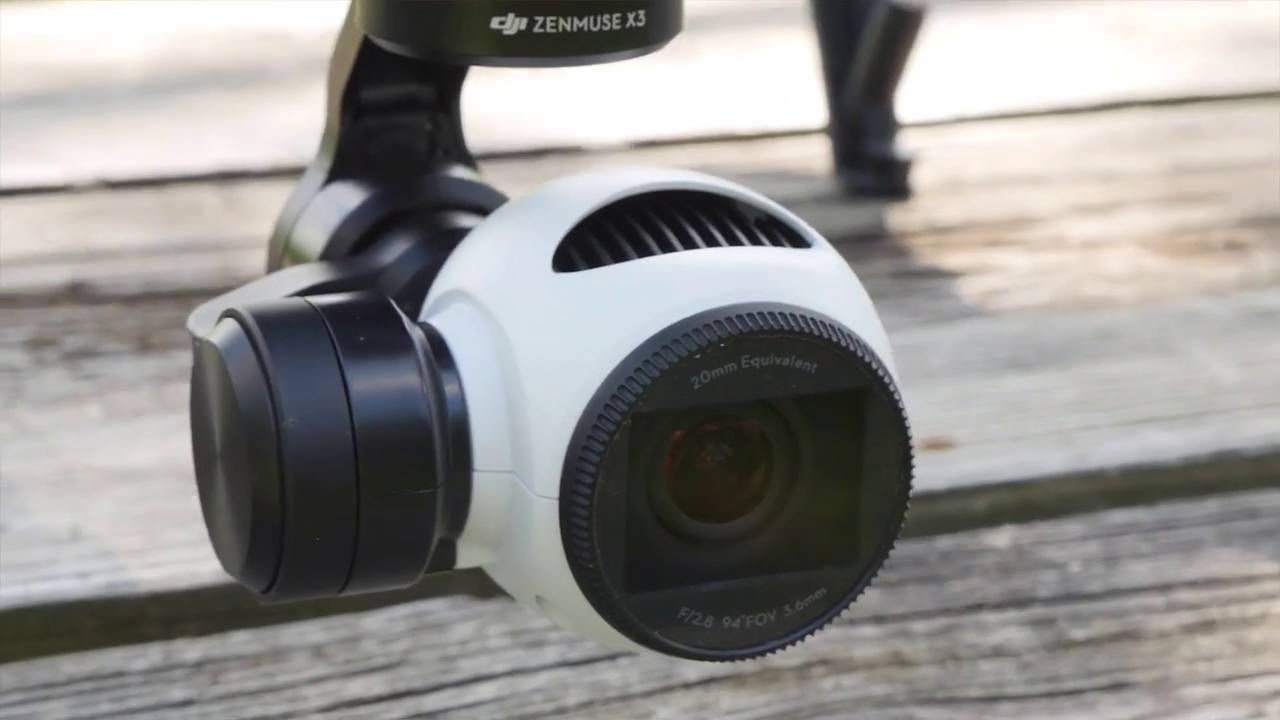 Drone Camera Options
When it comes to drone camera options, you are going to want to pick a drone that offers the best camera focal length for your project.

Most beginner drone cameras do not offer professional features, like interchangeable lenses, filters, and so on. The Phantom series and DJI Inspire 1, for example, both have a 20mm equivalent camera. This camera does not have the fisheye distortion like GoPro cameras, and has less of a 'jello effect' with motion. GoPro, on the other hand, has a much wider angle view, as well as the options to crop the view to medium or narrow.
Which Camera is Best?
The best camera really comes down to your specific project needs. If you are filming a real estate video and want the footage to be easy on the eyes, I'd recommend a camera like the 20mm ones found on the DJI Phantom Series and Inspire 1. However if you are filming an extreme sports video, the fisheye look of the GoPro cameras may be your best option.
Camera Image Quality
I believe the GoPro Hero 4 Black has better image quality and dynamic range than the DJI Phantom 3 or Inspire 1. GoPro has been consistently focused on improving their cameras and image quality, while DJI is just getting into the camera market. This doesn't mean the DJI cameras are bad, but the footage suffers greatly from moiré issues unless you really dial down the sharpness, after which the footage can look a bit smudged or soft. 
However, if you are recording in 4k to output to 1080p you can get quality results. I'd just make sure to always film in 4k with the Phantom or Inspire 1. The GoPro is a bit more of a hassle filming in 4k, as the codec isn't as user friendly, but filming in 4k and outputting to 1080p is great. The 4k works wonders at retaining image quality when you need to counteract the lens distortion in post.
I don't recommend GoPro models below the Hero3+ or Hero 4 Silver or Black. The reason is that these models allow you to manually adjust more options, like ISO and exposure. These options are what allow the GoPro dynamic range to shine, otherwise you get footage with a lot of blown out skylines.
You will also need a lens hood for your GoPro, to help prevent the strobing effect from the sun flaring through the propeller blades.
Travel Case
This is something you will without a doubt need. It would simply be too much of a pain to try and keep up with all of the drone pieces and batteries without a proper travel case. (Not to mention it will protect your drone when it is being transported.) It is a smart move to invest in a quality case.
Prop Guards
If you are new to flying drones or if you are going to be flying near people, prop guards are a great protection option. (Not only for your drone, but also for the people and property that will be around you!) All it takes is a quick gust of wind while your drone is landing to tip it over, which can do a number on your props. Most prop guards cost less than a new set of four prop blades, so it is a smart investment.
Controller Lanyards
A lot of people prefer to fly using lanyards because they can help free up your hands and offer support when you are walking around all day carrying your drone remote controller. They also allow you to fly using the "fingertip method". 
Mentioned in this tutorial
Want a weekly email summary?
Subscribe below and we'll send you a weekly email summary of all new Video tutorials. Never miss out on learning about the next big thing.
Sign up
Charles Yeager is a Motion Graphics Artist and Filmmaker currently residing in Arkansas. Locally he works with many advertising and production companies in the South and Midwest. He also regularly creates tutorial content for Envato Tuts+, Mettle, Adobe, and PremiumBeat. See his portfolio at
yeagerfilm.com
.
Looking for something to help kick start your next project?
Envato Market
has a range of items for sale to help get you started.