Slavik Boyechko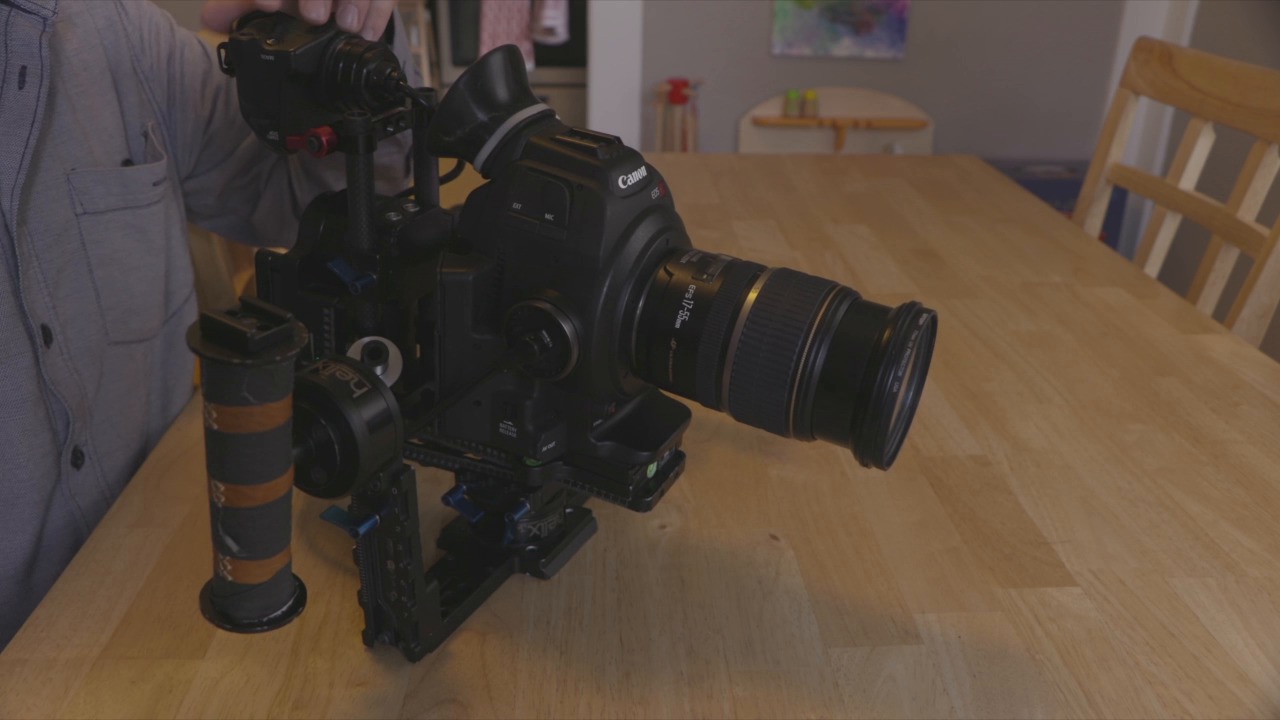 If you have a variety of lenses, or just one zoom lens, you have some important decisions to make when you're shooting with a gimbal.
In general, wide lenses that are lightweight and have autofocus are your best bet for gimbal use. With a wide lens, it's easier to keep the movement looking cinematic. Whereas with a more zoomed in lens, it's harder to achieve graceful, continuous movement as you move and rotate the gimbal around a subject. 
Inside a car, the widest lens you have will allow you to frame more of the interior, and it'll show less of the car's bumpy up and down motion. But the disadvantage is that you can only get one type of shot from a wide lens. So if you're going to be in a car for a while, shooting with a zoom lens means you can get more variety of shots from your static position in the passenger seat. You can zoom in on the landscape out the window, on the keys and dashboard, objects in the car, and most importantly, your subject's face as they're looking forward. You'd be surprised how often these shots are used in all sorts of video production.
The difficulty with lenses and gimbals is that by changing from a wide to medium zoom, for example, or just by zooming in on a lens itself, the weight distribution changes and the gimbal can become unbalanced. Sometimes that makes the gimbal act chaotically, and other times you can zoom in and get a few good shots even with the motors working a little harder. It's a good idea to experiment with your camera and lenses before a shoot, to see how far you can zoom your lens on your gimbal before you have to rebalance.
And finally, if you have the option, do you use lenses with Image Stabilization? Does that mess with the gimbal's electronic stabilization? There are varying perspectives depending on what camera, lens, and gimbal you use, so your best to experiment yourself. But for the most part, you don't need to have image stabilization on, as the gimbal itself will work to make your shots look smooth and jitter free. But keeping your lens image stabilization on won't hurt your gimbal shots. 
Want a weekly email summary?
Subscribe below and we'll send you a weekly email summary of all new Photo & Video tutorials. Never miss out on learning about the next big thing.
Sign up
Slavik Boyechko is an Emmy award-winning filmmaker and owner of Minn Films, which creates inspirational videos about people and organizations.
One subscription. Unlimited Downloads.